Ridin' dirty? More like ridin' nerdy! Since geek is back in style, it's time to trick out your car with the quirkiest accessories possible.
Like your room, your car is also an expression of yourself. There's no need to hide your eclectic style when you're out in public.
Check out these useful nerdy accessories that will turn your car into a full-blown geek-mobile. You'll wonder how you ever got around without them, especially the second one!
10. Star Wars License Plate Frame
Even the most tricked out Mustang, Corvette, or Lamborghini can't top the Millennium Falcon. This license plate frame touting "My other ride is the Millennium Falcon" will let people know that you actually drive a starship. Well, we all can dream, right?
9. Groot Dashboard Bobblehead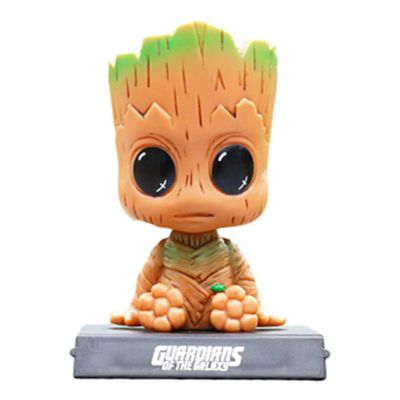 Cute Marvel bobblehead figures are pretty rare, which is what makes this Groot bobblehead stand out from others.
Although his body isn't able to dance, Groot's head will bob to the beat of your music (or the rhythm of all those potholes on your daily commute).
Stick this Groot figurine to your dashboard and his smiling face will immediately brighten your day. It comes with self-adhesive tape, but you can always get creative with Command strips or velcro if you want.
For Funko Pop Fans
Want to grow your Funko Pop collection? Pop in a Box delivers exclusive Funko Pops—curated to your tastes—right to your door every month!
8. Naruto Akatsuki Car Seat Covers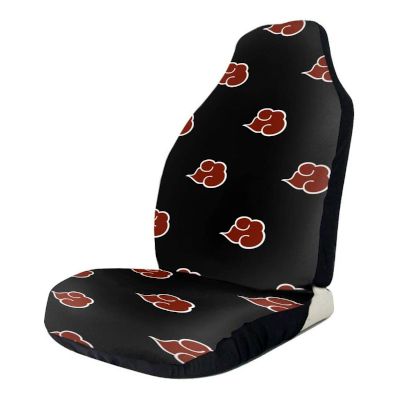 For the anime fan who loves Naruto, this Akatsuki car seat cover strikes a great balance between being immediately recognizable by its design, yet subtle in a way that doesn't come off as garish or obnoxious to non-fans.
It may raise a few eyebrows, but even your mom will have no objections to riding in seats like these.
7. Bob's Burgers Sun Shade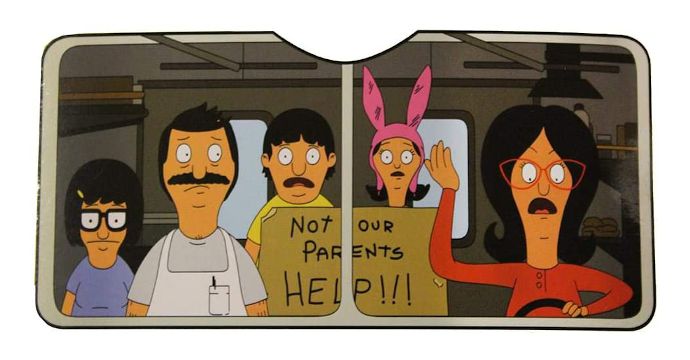 Are you a fan of Bob's Burgers? What better way to pay homage than with a windshield sun shade that hilariously depicts every main character's personality?
Gene and Louise in the back with their sign is just perfect. Plus your car's interior will be protected against sun damage going forward. Nice.
6. Car Interior LED Lights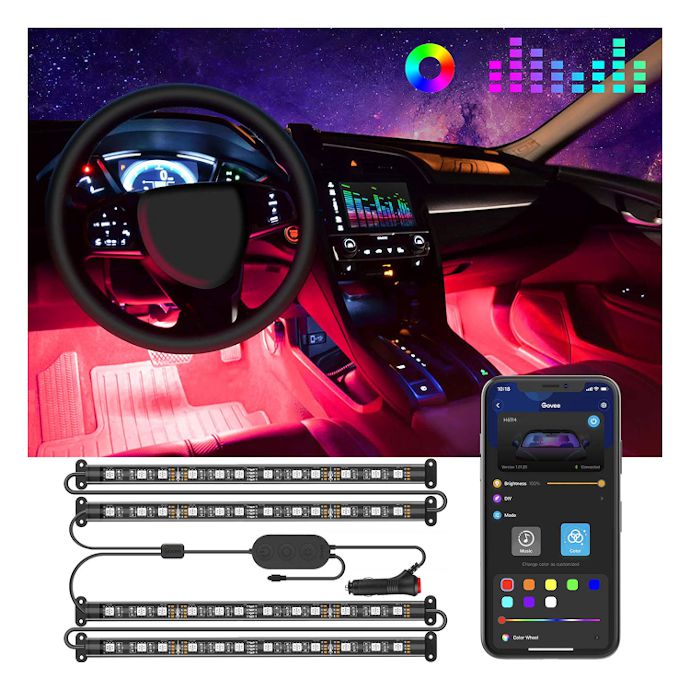 Few things are geekier than colored LED lights. (Don't believe me? Just look at all the RGB gear that's so beloved by PC gaming enthusiasts!)
With these cool interior LED lights, you can light up the inside of your car at night! And on top of controlling the colors and brightness, there's even a dynamic music mode that syncs with your music!
5. Nintendo Switch Headrest Mount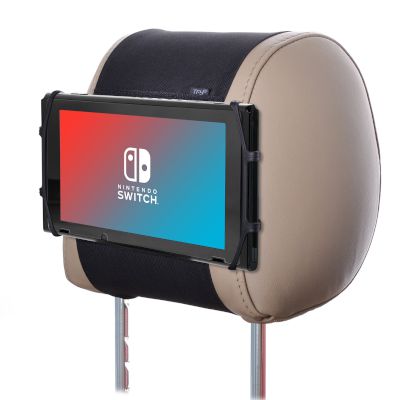 Want to keep your backseat kids occupied on long drives? This practical headrest mount can securely hold a Nintendo Switch, allowing them to play without bowing their heads for an extended time.
Want to watch movies instead? This mount can also hold tablets! Very useful whether you have kids or just like to go on road trips often. You'll be fighting for the back seat now.
4. Wireless Charger Phone Mount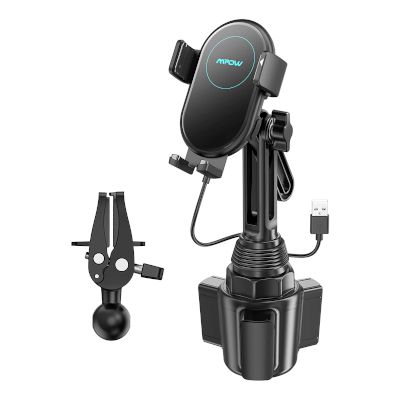 Car phone mounts are pervasive, but car phone mounts with wireless charging are the next cool thing!
This one sits snugly in any cup holder and charges your phone while mounted, which is perfect for long drives and road trips.
Need to stow it away for a time? You can detach the head and attach it to any compatible vent, so you never have to give it up.
3. 200W Car Power Inverter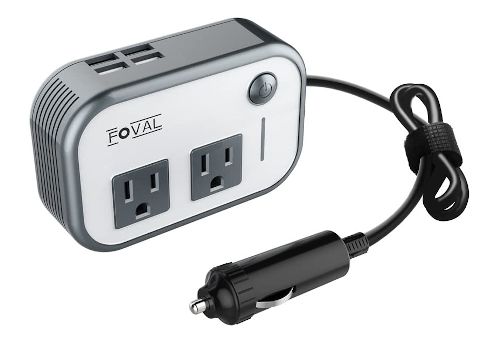 We all know someone who has a car power adapter with USB ports, but do you know anyone who has a car power inverter?
This nifty device connects to the cigarette lighter per usual, but on top of the four provided USB ports, it also has two power plug outlets that are only active when the power button is on.
Now you can charge your laptop while driving!
2. Nexar Beam Dash Cam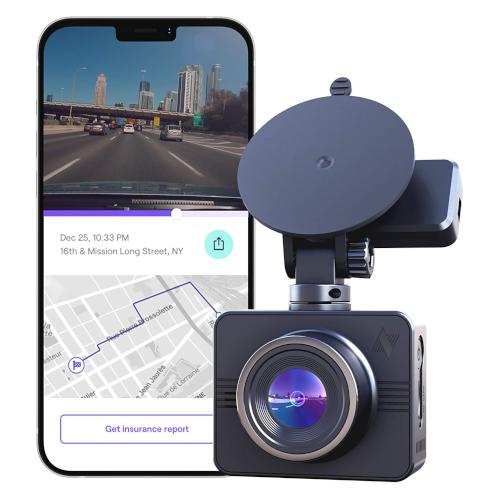 Can you really call yourself a geek if you don't have a dash cam? Not only does it kick up your car's geekiness level by quite a bit, it's also insanely practical for several reasons:
Catching evidence (e.g. road accidents and insurance claims)
Capturing weird events (e.g. stray meteorites at night)
Recording funny conversations (if you keep the microphone on)
This particular one by Nexar is compact and records 1080p video with a 135-degree field-of-view. It saves storage to a SD card but also live streams footage to your phone. If it detects a collision, it'll automatically save clips to your Nexar cloud storage—and even while it's off, it can detect bumps and start recording with its Parking Mode feature.
Once I started driving with a dash cam, I found I had greater peace of mind knowing that even if something were to go wrong, I'd have video footage that I could rely on. You may never need it—but if you ever do, you'll be glad you have it!
Note: If you're a rideshare driver, you might want the Nexar Pro (Amazon) instead, which comes with a second camera to record the interior of your car. It's useful for capturing footage of your passengers in case they cause any incidents.
1. Echo Auto

Thought Echo devices were limited to your home? Amazon actually has one for your car, called Echo Auto, that mounts to any conventional straight-lined vent. With eight built-in microphones, it can hear your voice even over road noise or air conditioning.
What's it good for? You can connect it to your phone's Alexa app and use voice commands to do anything that an Echo normally can, including play music and podcasts through your car speakers. (Echo Auto can connect via auxiliary cable or Bluetooth.)
Echo Auto can even turn your smartphone into a car-friendly display for easy access to various Alexa functions. It's one of the coolest geeky accessories for your car, for sure.
From Bleak to Geek!
Zap the normality out of your car and sprinkle some geek into it. Not only will these accessories make your ride more comfortable, but they'll also add that much-needed personal touch of geekiness.