It's one thing to amass an impressive collection of board games, card games, dice games, what have you. It's another thing to carry them somewhere to play (like someone else's house).
I've often heard people recommending the use of IKEA bags, which are cheap and plentiful if you live near one. My problem with IKEA bags? Not only are they tacky, they offer zero protection.
When you're spending anywhere from $20 to $100+ per board game, why would you cheap out on the bag? For the price of one, two, or maybe three more games, you can get yourself a nice bag that isn't just practical but also aesthetically pleasing.
Say goodbye to IKEA bags! Here are the best board game bags and backpacks that are actually worth getting.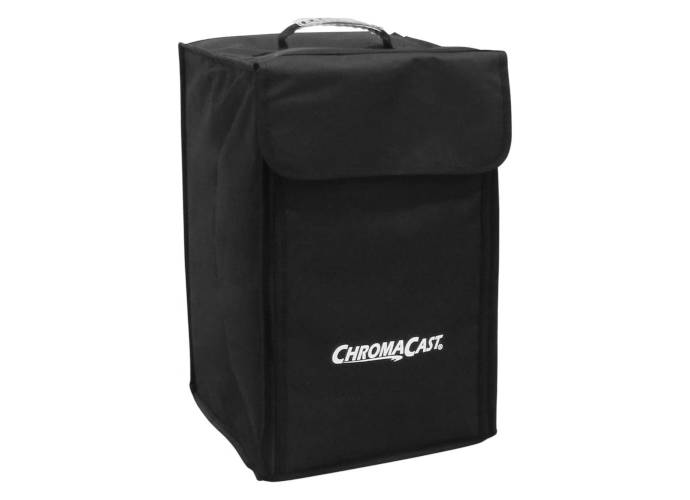 The ChromaCast Cajon Bag is about as cheap as you want to go when it comes to buying a proper solution for transporting board games.
Yes, this is a cajon bag. If you don't know what that is, a cajon is a box-shaped instrument that's played by slapping your hands on it. As it turns out, the dimensions of a cajon are pretty similar to board game boxes!
This is a vertical-style bag, so you can stack several Ticket to Ride-sized board games to fill the bag, then wear it around like a backpack.
The pros? It's super affordable. The cons? It looks extremely boxy and inelegant. Also, cajons are significantly more robust than board game boxes—while the bag offers some protection, your boxes will probably get dinged up over time if you aren't careful.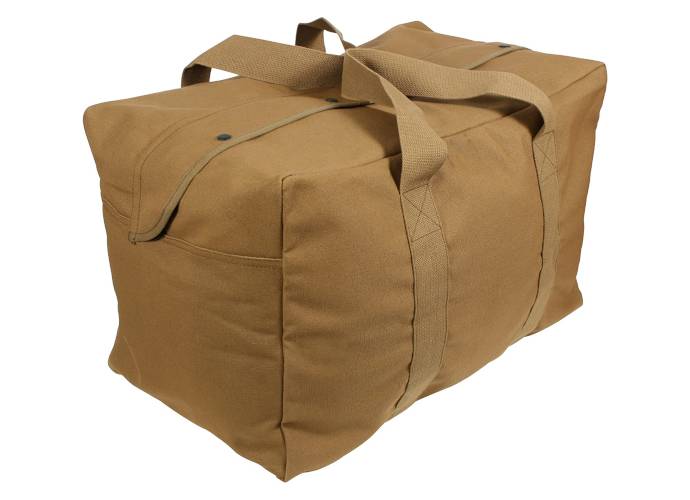 If you don't want to spend much money but don't like the backpack style of the aforementioned cajon bag, then this Rothco Canvas Parachute Cargo Bag might be the one for you.
This one's a military-style cargo bag meant for storing and carrying heavy outdoor gear, like boots, weights, generators, devices, or whatever else you want to throw in.
And like the cajon bag, this one just happens to be perfectly sized for board game boxes as well. It works well whether you stack them horizontally or vertically, and it's easy to carry around by hand.
It's made from a heavyweight canvas material, but that has a downside: thick canvas is somewhat abrasive, so you might experience wear on your box corners depending on how rough you get.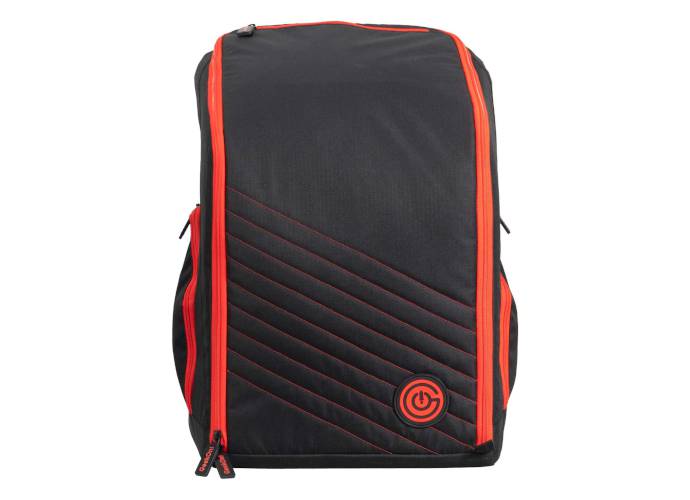 I've tried all kinds of board game transport solutions throughout the years, but one thing has started bugging me recently: how much space the bags take up when I'm not using them.
A big bag with lots of padding and protection is great when you're actually transporting the games, but what about all those times when the bag isn't being used? It hogs closet or shelf space.
The GeekOn SpacePak is ideal when physical storage space is limited, perhaps if you're living in a tight apartment or you just have a lot of other clutter that's taking up space.
This one's sized perfectly for several standard Ticket to Ride-sized board games, but also has a flat foldaway design that gives it an extremely slim profile when it isn't being used.
That slim profile isn't just useful for sticking it away somewhere, but also makes it possible to pack this bag inside another bag. Why is that useful? Maybe you're going to a board game convention and you plan to buy a bunch of games to bring home!
All in all, the SpacePak is a sleek option that looks great on top of its practicality. If space is at a premium, the SpacePak is worthwhile.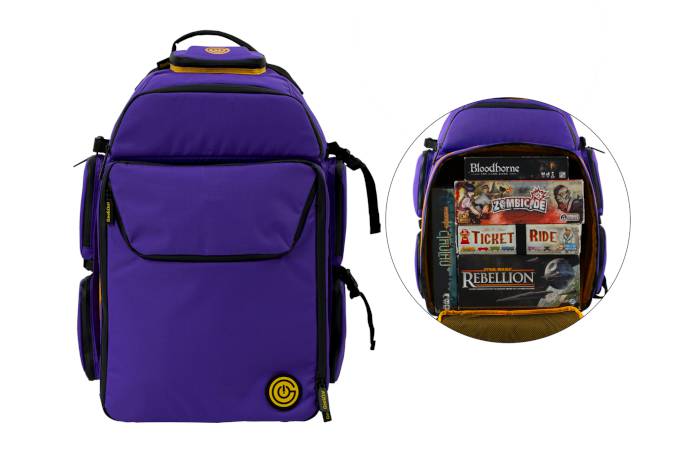 If you have money to burn and you're looking for the most storage space, the most protective design, and the most bells and whistles, then you won't get better than the GeekOn Ultimate.
I wrote a full review of the GeekOn Ultimate so I won't dive into the nitty-gritty details here. Long story short? It's expensive but it's meant to be. This is the luxury option for gamers who want the best.
The highlights include: an expandable main storage area, a safe laptop compartment, external and internal compartments for accessories, and so many pockets all over. Whether keys, glasses, or small pocket-sized games, there's somewhere to stow it away.
This bag offers the ultimate protection with its ripstop material, waterproof zippers, and padding all over. I've carried a dozen-plus games with this bag and never felt like they were at risk of being damaged.
The GeekOn Ultimate has a few minor drawbacks, which you can read about in the review I linked. Even so, that doesn't take away from all the great aspects about it—assuming you can afford it.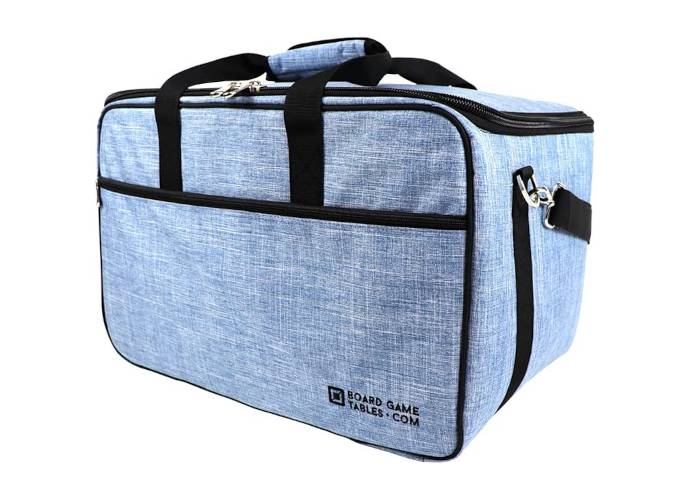 For the best balance between price, practicality, protection, and appearance, I don't think you'll find anything better than the Allplay Premium (formerly known as Board Game Tables).
Right off the bat, this bag looks strikingly stylish. The different color options are all uniquely pleasant and the heathered fabric makes it look that much more premium.
The Allplay Premium can be loaded horizontally (and carried by a handle strap or a shoulder strap) or vertically (and worn like a backpack), meaning it offers the best of both worlds.
It offers enough storage space to fit seven standard Ticket to Ride-sized board games, putting it on par with the other options listed above. That space is padded on all sides for proper protection during transport.
It's hard not to love the Allplay Premium, especially when you consider its reasonable price point. It truly is the best value board game bag and the one to consider if you're going back and forth often.