No PC gaming setup is complete without the proper accessories and peripherals. If you're a burgeoning PC gamer, you'll want to have equipment that won't fail when you're under pressure. One unreliable device is all it takes to ruin an entire game.
If you've built (or bought) a powerful PC, it's now time to pay attention to the accessories that go with it. Here are several useful accessories and peripherals that'll greatly enhance your gaming experience.
For PC Gamers
With Humble Choice, you get 5–10 PC games every month that you can keep forever, plus unlimited access to the Humble Games Collection (70+ games) that you can play whenever you want.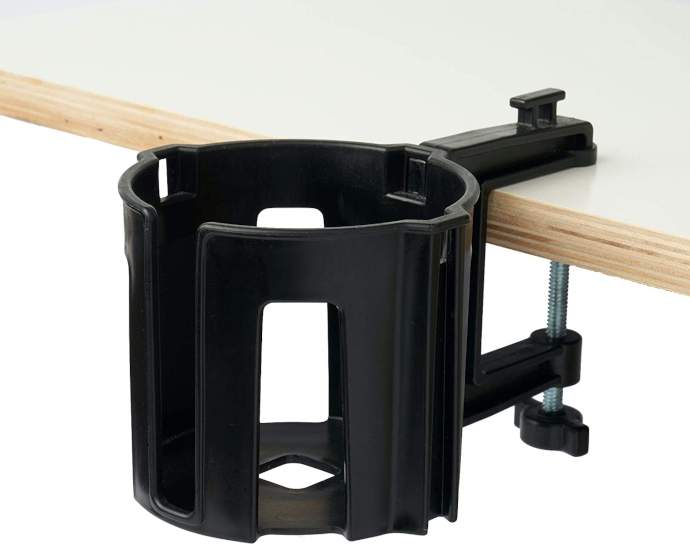 Gaming is never complete without a beverage nearby. In the summer, there's nothing better than a cool, fizzy drink; in the winter, you want to stay warm with an insulated flask of hot coffee or tea.
But desks are vulnerable. Not only can you accidentally knock your drinks over and cause damage, condensation can also drip down your mugs and cause water stains. Plus, desktop space is precious.
A desk-mounted cup holder solves all of these issues: it secures the cup in place, isolates condensation, and keeps your desktop clutter-free. It's a cheap way to upgrade your PC gaming area.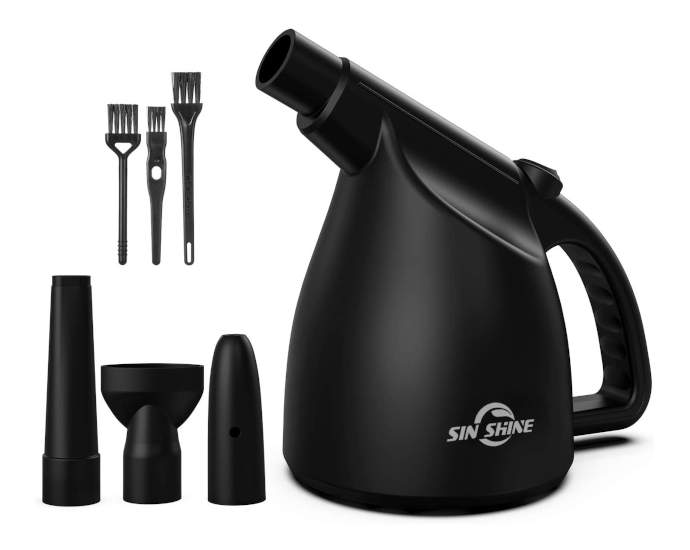 First things first, how often do you clean your PC of dust? Hopefully it's part of regular PC maintenance. The best way to do it is to open up the case and blow everything out with compressed air.
If you're like most, you probably rely on disposable cans of compressed air, but those costs add up over time. You might use up an entire can with every cleaning session, and those cans aren't cheap! Plus, they're far from environmentally friendly (if you care about that).
Instead of buying canned compressed air, consider investing a little more up front in an electronic duster that doesn't need refills.
This compressed air duster by Sin Shine only weighs two pounds, comes with three different nozzle attachments, and three different mini-brushes to help remove stubborn debris.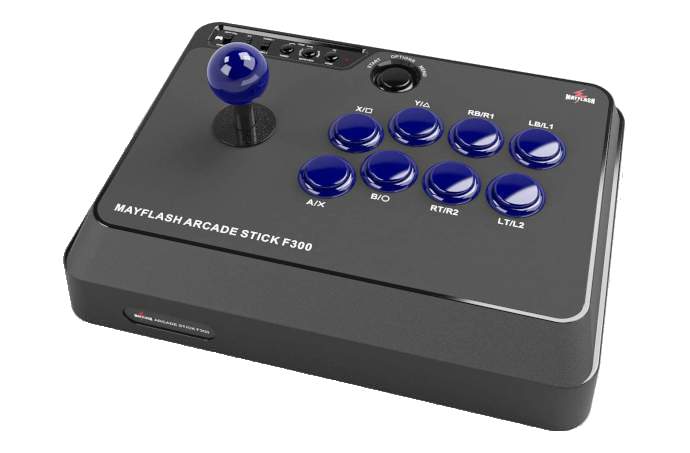 Arcade games aren't dead! They've just been reformatted and moved from arcades to your home. The one downside to that is you're now missing out on the experience of arcade stick controls.
If you prefer the gameplay of Street Fighter or Tekken on an arcade machine, you can replicate that with an arcade fight stick device.
This awesome peripheral comes with a proper joystick and nine buttons that map the various controls on modern gaming controllers. (When used with a PC, it supports both XINPUT and DINPUT APIs.)
Of course, you can also use this arcade fight stick to play any PC video game—it doesn't have to be a fighting game. And you might be surprised at how much better some games are when played with a stick!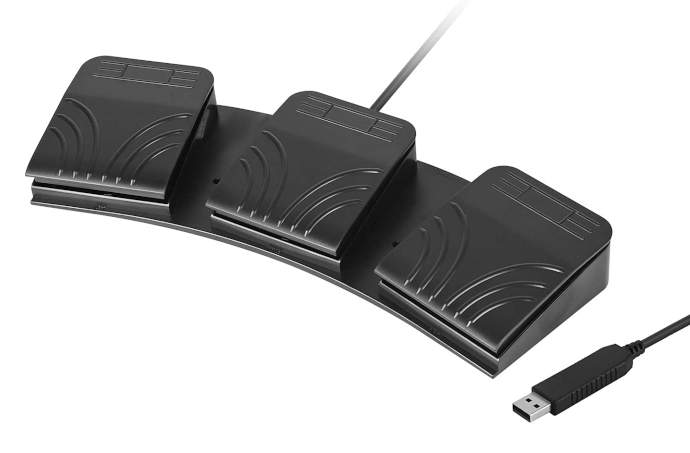 Foot pedals aren't just for racing games, although they can certainly be useful for that. We're recommending a foot pedal because you can use it for activating push-to-talk on voice chat apps like Discord.
Foot-activated push-to-talk prevents issues like being unable to activate your push-to-talk key because your fingers are all occupied, which actually isn't uncommon in action-oriented PC games.
You can also get creative and bind the pedals to other useful actions in other software, like starting or stopping a Twitch broadcast, pausing or skipping songs, launching certain apps, etc.
Note: This USB foot pedal is also available in a cheaper one-pedal model (Amazon), but we like the versatility of the three pedals!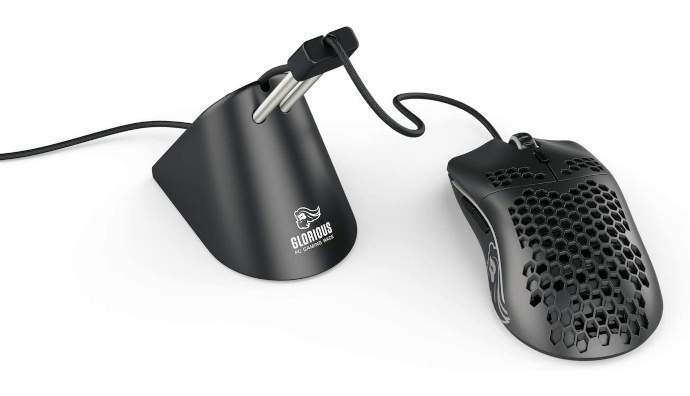 If you use a wired mouse, you're probably sick and tired of it getting caught on things—like the edge of your desk—at crucial moments (e.g. it throws off your aim in Counter-Strike and gets you killed).
A mouse bungee is a cheap accessory that you'll appreciate right away. It keeps your mouse cord suspended so that it has adequate slack, and the suspensions are coiled so they bend in cases it'd get stuck. You can also adjust the suspension lengths to your liking.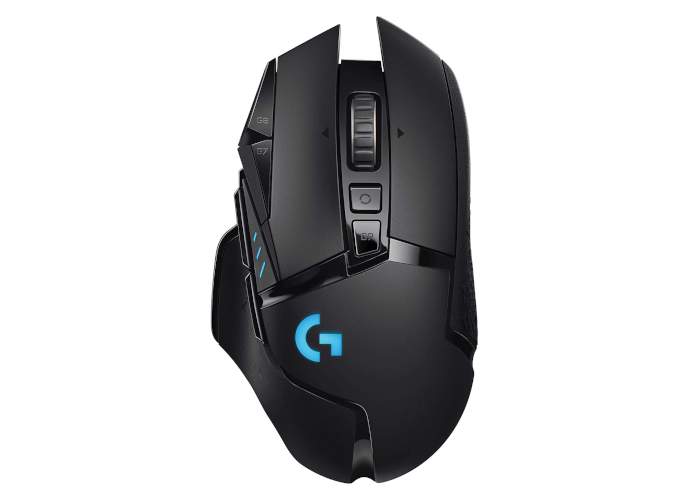 For any competitive game that uses keyboard-and-mouse controls, a responsive mouse is one of the most important things to have. And if that mouse has programmable buttons? That's a game-changer.
The Logitech G502 wireless mouse is one of the best gaming mice ever made, complete with a HERO 25K sensor and a wireless report rate of 1,000 Hz. It lasts up to 60 hours on a full charge—48 hours if you enable RGB lighting—and has optional weights if you want it heavier.
Most importantly, it has 11 programmable buttons that allow for all kinds of custom actions within thumb reach. The USB charging cable doubles as a data cable, meaning you can use it in wired mode as well.
Note: If you don't care for wireless mice, there's a much cheaper wired-only version called the Logitech G502 HERO that retails for a quarter of the price (Amazon, Logitech).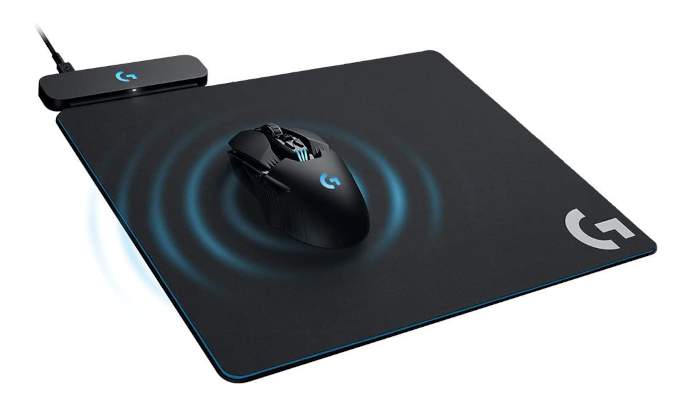 If you like the idea of a wireless gaming mouse but hate the thought of having to plug it in and recharge every few days, then the Logitech G wireless charging system will rock your world.
This is basically a high-quality mouse pad with wireless charging capabilities, meaning your wireless mouse will stay charged at all times. Note that it's only compatible with mice that support Logitech Powerplay (which includes the Logitech G502 that we recommend).
The Logitech G wireless charging system comes in both cloth and hard surface options. We're keen on the cloth!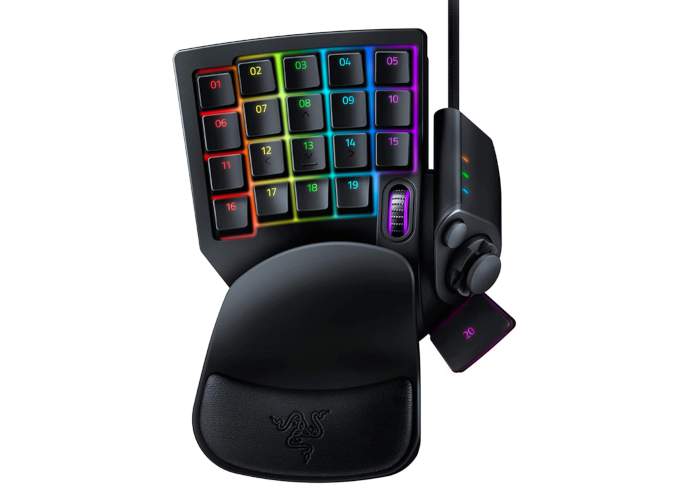 The Razer Tartarus v2 might just be the best PC gaming peripheral for action-heavy games. Instead of using your keyboard in traditional WASD format, expand your potential with the Tartarus v2 gaming keypad.
It features 20 individual buttons that can be programmed to trigger whatever action or macro you want. By using the hypershift feature, you can set secondary actions to each of the keys that are accessible while the hypershift key is held down.
The Tartarus v2 also features a scrollwheel and an eight-directional thumbstick (all of their actions are also programmable).
All in all, the Razer Tartarus v2 is a complex device that'll come with a non-trivial learning curve, but once your muscle memory is trained, it'll elevate your PC gaming performance to new heights.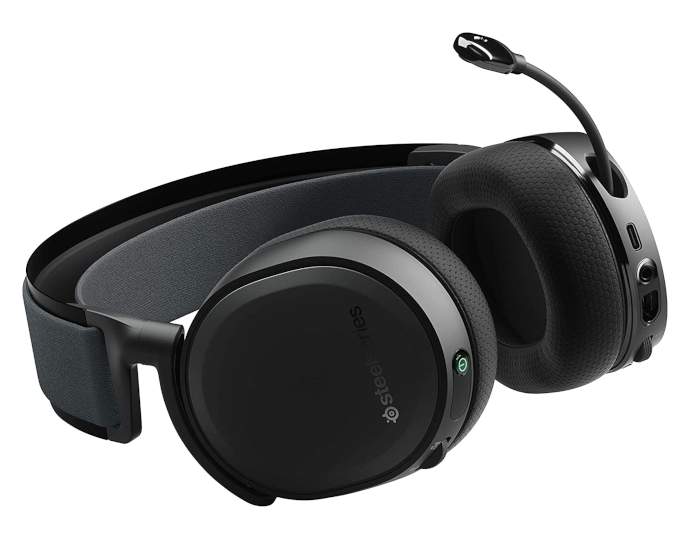 For a long time, traditional wisdom was to avoid gaming headsets. They were the worst of all worlds: uncomfortable cups, subpar audio quality, even worse microphone quality, and unreliable longevity.
With the SteelSeries Arctis 7+ wireless gaming headset, there's finally an excellent option that rivals similarly priced headphones and external microphones. It's comfortable for long gaming sessions and doesn't disappoint with its 30-hour battery life.
The only thing missing is active noise-cancellation, but that'd be an unreasonable ask for a gaming headset at this price.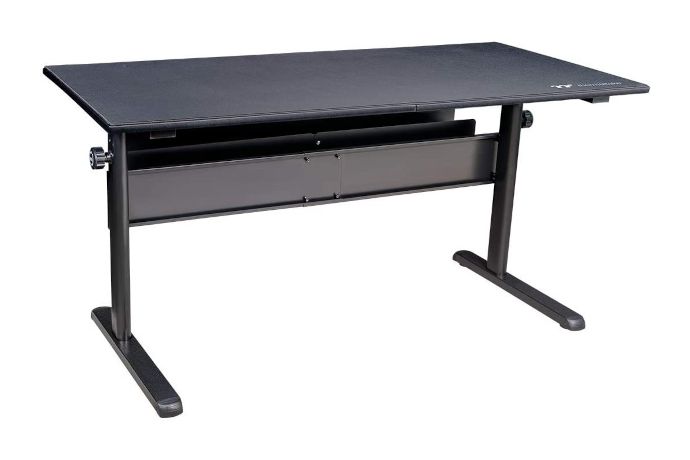 Ditch your rickety wooden desk for one that's specifically for gamers. The sleek Thermaltake gaming desk is ergonomically designed with a height-adjustable desktop that's covered in mousepad material.
It has more than enough space for your monitor and other peripherals, along with convenient buttons for raising it up and bringing it down. There are seven desk height levels, from 29 inches to 41 inches (in intervals of 2 inches). Use it as a standing desk from time to time.
While it does have an underside cable management tray for keeping cords out of the way, we do wish it had a discreet hole where those cables could be fed through. Otherwise, it's solid!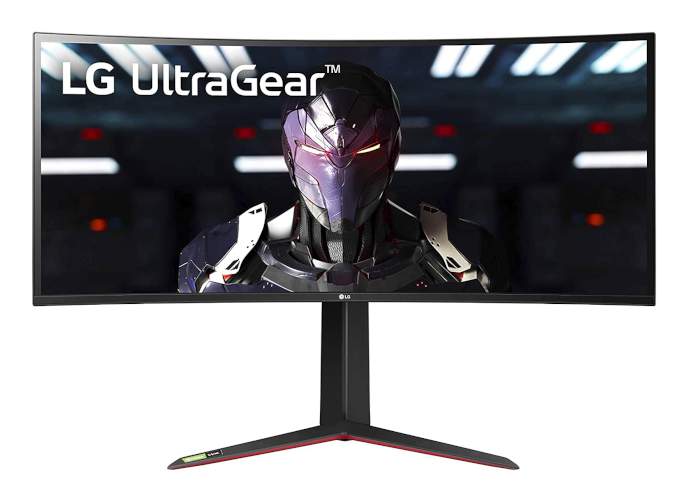 When curved monitors first came out, they were seen as gimmicks for fools. Little did we know how much of an impact that curvature could have for PC gamers as it paved the way for ultrawide monitors.
Not all ultrawide monitors are on equal footing; the ones worth their salt will cost you a pretty penny. But if you remember what it was like to take your first step from CRT to LCD, this will feel a lot like that.
This LG UltraGear gaming monitors is incredible, with its 21:9 aspect ratio and QHD (3440 x 1440) resolution via Nano IPS display technology with 1ms response time and 144 Hz refresh rate. It also supports tilt adjustments and height adjustments for utmost comfort.
If you can splurge on one thing other than your actual PC itself, let it be this. Once you try it, you won't be able to go back.
Give Your Gaming Space an Upgrade
To play PC games, you don't really need anything more than a functional mouse, keyboard, and monitor. But adding a few accessories to your setup—over time, if you can't afford them all at once—not only makes your gaming sessions more comfortable, but you may even play better.
You might've noticed that we didn't include a gaming chair on this list. Since a comfortable chair is hugely important for long PC gaming sessions, we've compiled a separate list of the best affordable gaming chairs.