While there are still successful massively multiplayer games like World of Warcraft and Final Fantasy XIV, they're not as popular as they used to be. Part of the reason for this is that companies eventually realized they weren't going to get rich trying to create a new hot MMO.
But a larger part is that we, as players, just don't have the time to commit to these types of games anymore.
If you're looking for a quick fix, you don't need to resubscribe to your old favorite MMO. Just fire up one of the games here and you'll get most of what you're looking for.
10. Dragon's Dogma: Dark Arisen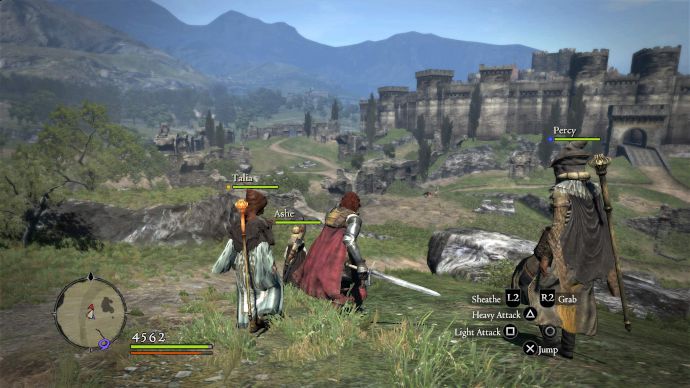 Take the large environments of an MMORPG and throw in combat that's a mix of what you'd find in Dark Souls and a Monster Hunter game, and you'll get something resembling this game.
The original release of Dragon's Dogma didn't sell well, but positive reviews and word of mouth eventually brought a decent following to the game. The re-release, Dragon's Dogma: Dark Arisen, is the best way to play the game.
9. Final Fantasy XII: The Zodiac Age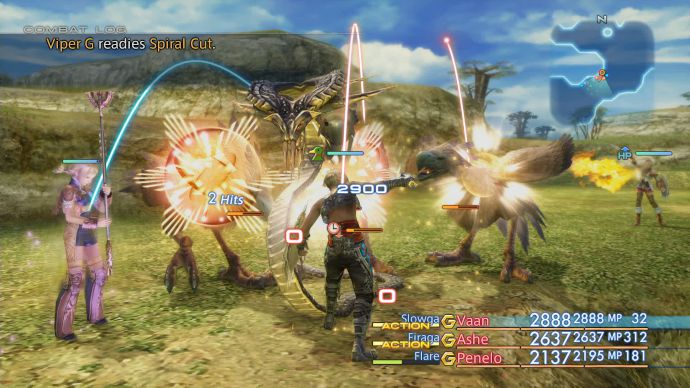 Final Fantasy XII was developed shortly after the MMORPG Final Fantasy XI, which helps explain why the combat system is such a radical departure from what the series had done before.
While the Gambit system and other features keep it from feeling exactly like an MMO, the combat combined with the sprawling outdoor areas certainly feel like they'd be right at home in an online game.
8. Dragon Age: Inquisition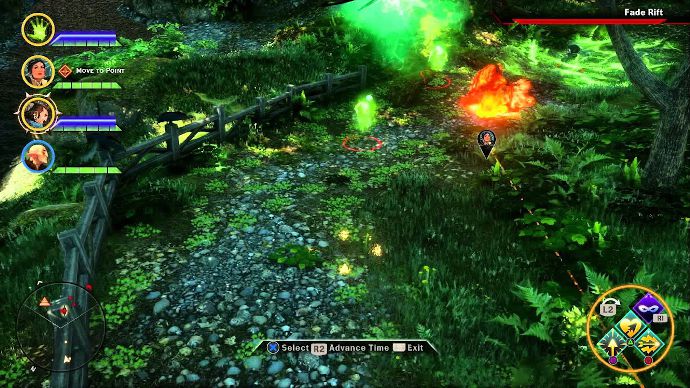 While it was fairly well received on release, it seems people forgot about Dragon Age: Inquisition fairly quickly. It certainly didn't have the staying power of a game like Skyrim.
If you're looking for a game to fill the MMO-shaped hole in your life, however, Dragon Age: Inquisition may actually be a better fit.
The game's zone-based exploration feels more like an online game, and it even has online multiplayer if you actually feel like playing with other humans.
7. The Elder Scrolls V: Skyrim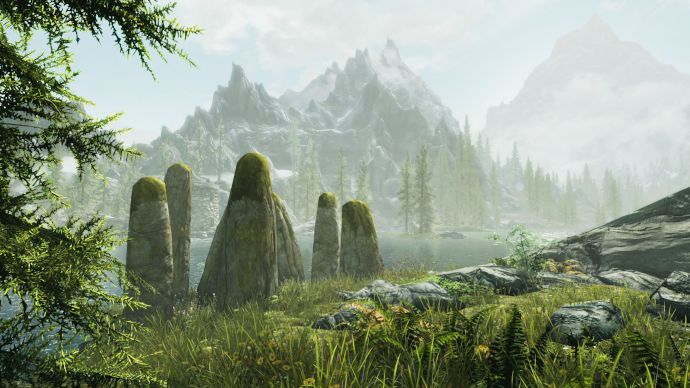 It's hard to find anything to say about Skyrim that hasn't already been said. This is as single-player as games get, but the massive world feels like there have to be other players there somewhere.
This game is available on nearly every platform nowadays too, which is a bonus! If you haven't played Skyrim yet, you're seriously missing out on one of the best offline RPG experiences!
6. Xenoblade Chronicles 2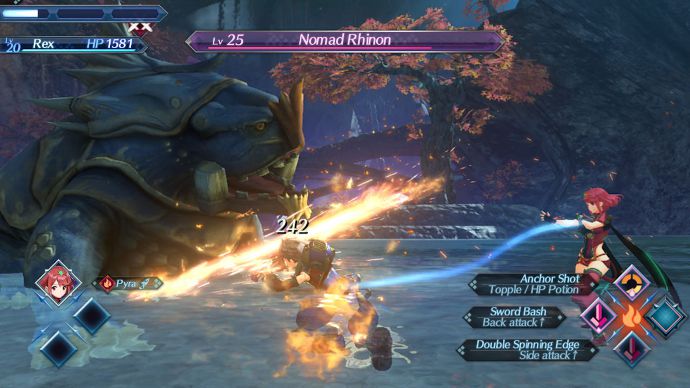 Every game in the Xenoblade series feels slightly like an MMO, thanks mostly to the combat. The games also feature large areas to explore that wouldn't look out of place in an online game.
This game's predecessor, Xenoblade Chronicles X is probably the most MMO-like, but the Wii U didn't sell nearly as well as the Nintendo Switch, so you'll probably have an easier time playing the most recent entry in the series.
5. Kingdoms of Amalur: Re-Reckoning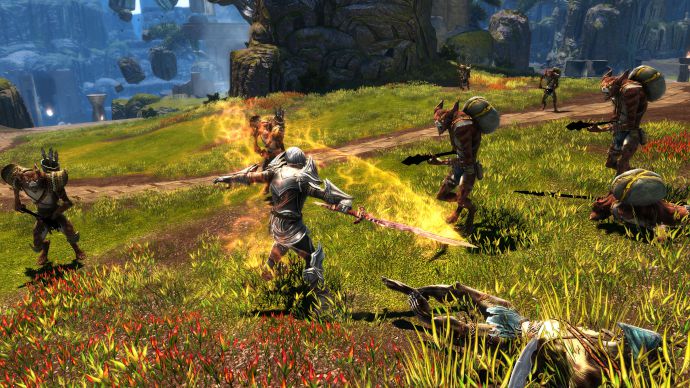 While it doesn't pretend to be an MMO in any way, Kingdoms of Amalur: Re-Reckoning is set in a world that it was supposed to share with a real MMORPG that never saw the light of day.
Maybe that's why it feels a little more like an offline World of Warcraft than it does other single-player RPGs.
This game also features some impressively deep lore, something that isn't so surprising once you learn it was crafted by prolific fantasy author R.A. Salvatore.
4. Sword Art Online: Fatal Bullet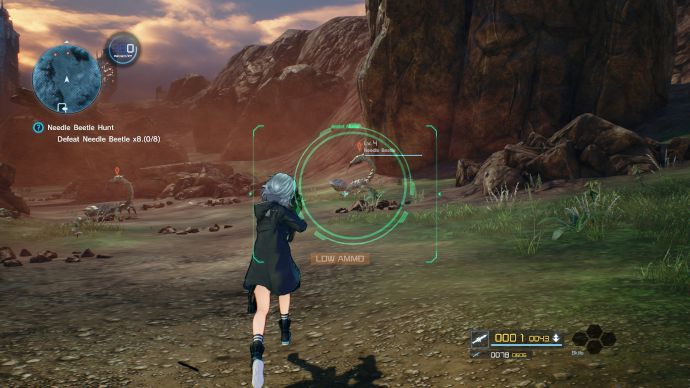 If you like the "virtual MMO inside a real game" aspect of Sword Art Online but wish it played a little more like Destiny, check out Sword Art Online: Fatal Bullet.
Instead of the game from the other titles, this takes place inside Gun Gale Online, a different fictional game. You also create a character here instead of playing as Kirito from the beginning, though it isn't long before he and his crew show up.
3. .hack//G.U. Last Recode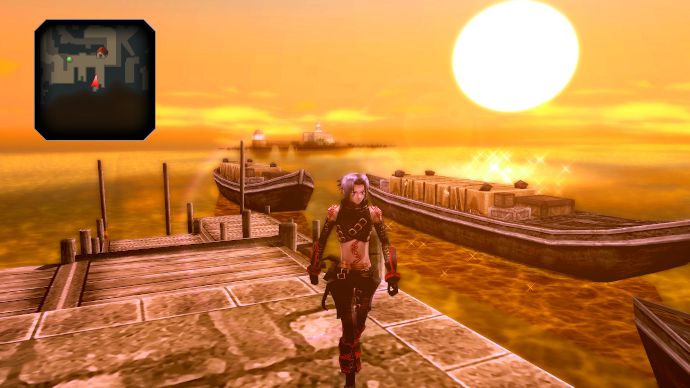 The .hack franchise has been around since the PlayStation 2, and has always followed the format of playing a virtual MMO within the actual game.
This is actually a remaster of .hack//G.U. from the PS2, so it feels a little dated, but it combines all three games in that series, so you're getting plenty of game time for your money.
2. CrossCode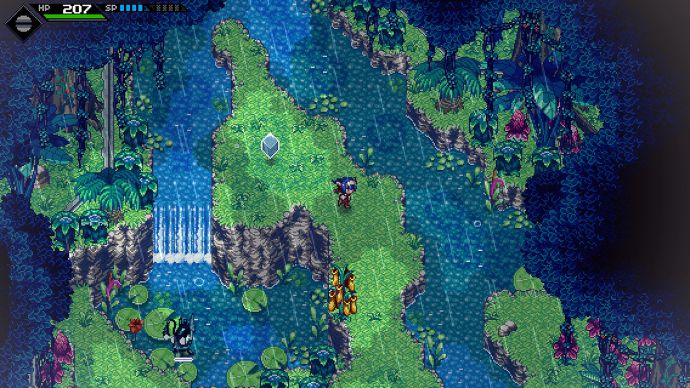 Another game using the "game within a game" motif, CrossCode plays like a mix between an old-school MMO and an action RPG in the style of Secret of Mana.
The graphics fit this gameplay mechanic as well, since they would look perfectly at home on a Super Nintendo.
Though this is an indie game by a small developer, it somehow manages to absolutely nail the feeling of playing a real MMORPG, which is no small feat.
1. Sword Art Online: Hollow Realization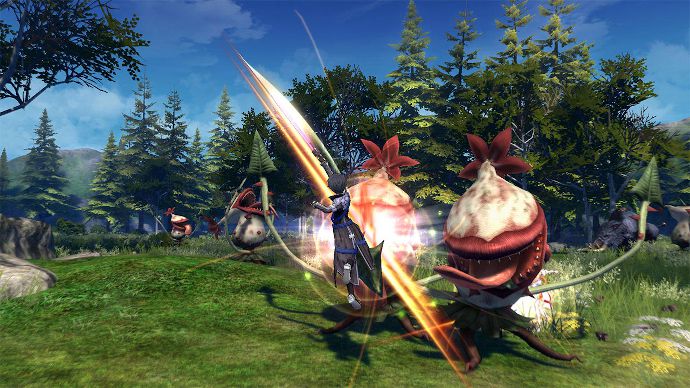 If you're a fan of the popular Sword Art Online anime, you probably already have an idea what this is about. The series follows Kirito, a character who along with 10,000 other players is trapped within the titular MMO.
The game takes place in this setting and, fitting right in with the anime, plays very much like an MMORPG, just minus the other players, though it does feature optional online multiplayer as well.