Are you the kind of gamer who loves exploring new areas, uncovering the secrets that lay hidden around every corner, piecing together environmental details that come together to tell subtle stories?
Then you probably already know all about open-world games! But what you may not know is that open-world games come in different flavors, each offering up its own unique kind of experience.
Whether you're heading out to fight dangerous creatures and loot powerful equipment or just sneaking around to see what's out there in the world, open-world games have limitless potential.
And the PlayStation 4 was one of the first consoles to truly realize the scope of these massive games. Here are my picks for the best open-world PS4 games still worth playing today.
10. Saints Row IV: Re-Elected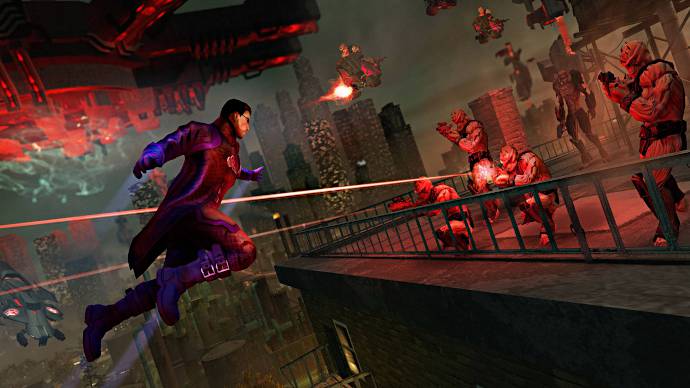 The Saints Row franchise started as a simple clone of the already successful Grand Theft Auto series, but it quickly went its own direction with so many interesting quirks.
What other open-world game gives its main character superpowers, makes them President of the United States, and tasks them with defending against an alien invasion?
With Saints Row IV: Re-Elected, you get an open-world game that isn't afraid to poke fun at itself while being extremely funny and engaging.
9. Borderlands: The Handsome Collection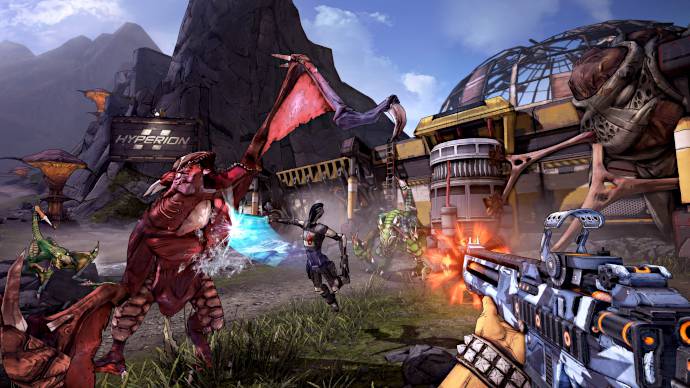 If open-world shooters are more your speed, then Borderlands 2 is one of the best games you can pick up.
Released for the PS4 in 2015 as part of Borderlands: The Handsome Collection, Borderlands 2 allows you to explore the twisted world of Pandora as they try to overthrow the tyrant Handsome Jack.
While the focus is on the first-person shooter combat mechanics, there are countless areas to explore and colorful characters to meet. Borderlands 2 is a game oozing with style in every frame, and you'll quickly fall in love with the frenzied action.
8. Far Cry 5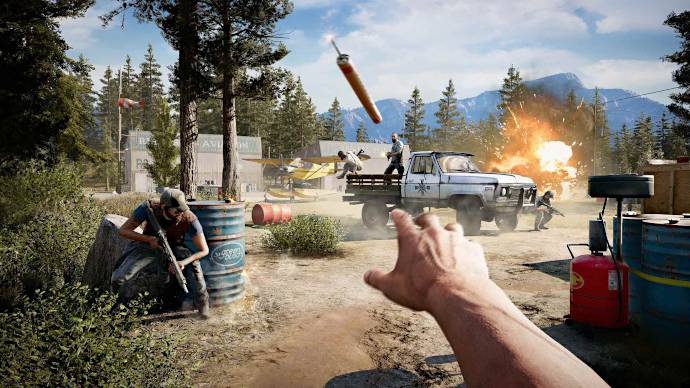 The Far Cry series typically sends players into exotic locations to take down fascist regimes, but the fifth installment kept the action a bit closer to home (assuming you're American).
In Far Cry 5, you play as a junior deputy sheriff and you're sent to a fictional region of Montana to take down Joseph Seed, the leader of a doomsday cult that has seized control of the area.
The action is fierce but the world is incredibly fun to explore. Finding new crafting materials and weapons is a rewarding experience, making this a fantastic open-world game for PS4 gamers.
7. Assassin's Creed Odyssey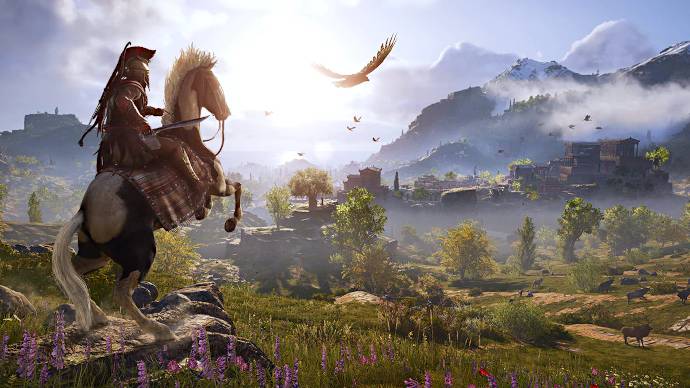 The Assassin's Creed series has been painfully uneven throughout its history, but Assassin's Creed Origins was a welcome change in Ubisoft's formula. Then came Assassin's Creed Odyssey, which was even better!
This one puts you in the Classical Greek era, exploring the numerous islands that dot the region. The engaging story and vast world are enough to keep you busy for days at a time.
While the sailing mechanics leave a bit to be desired, running across and climbing on the islands themselves is incredibly rewarding.
6. Horizon Zero Dawn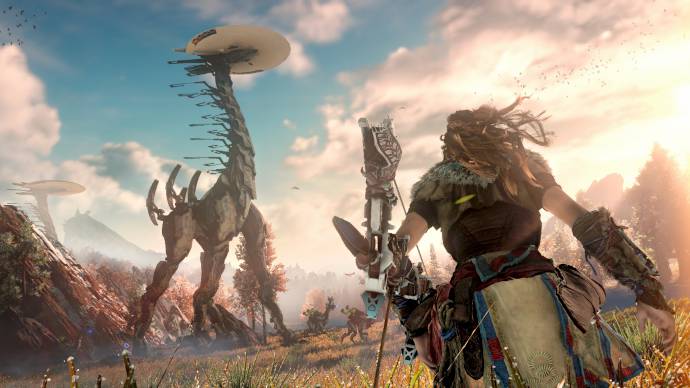 Aloy of Horizon Zero Dawn is one of the best video game protagonists to come out in recent years. She's both fun and independent, with reliable and memorable friends by her side at key moments.
The world is also a great take on a post-apocalyptic setting, with its robotic animals and fantastic mixture of high-tech gadgetry with early world technology.
Almost every obstacle can be overcome through clever use of traps and stealth, making this one of the most engaging open-world games published by Sony for one of its consoles.
5. The Elder Scrolls V: Skyrim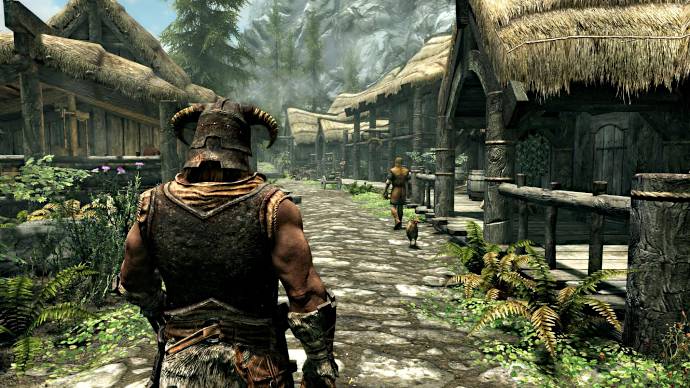 Few games have been remastered as many times as Skyrim, and that just goes to show how beloved, influential, and important this game is to the entire genre of open-world games.
As the Dovahkiin, you'll explore the frozen world of Skyrim and you must choose who will become its eventual ruler, all the while fending off a growing dragon invasion.
There are hundreds of hours worth of content here. And despite the occasional bugs that Bethesda games are known for, you won't find a more ambitious open-world game than this one.
4. Marvel's Spider-Man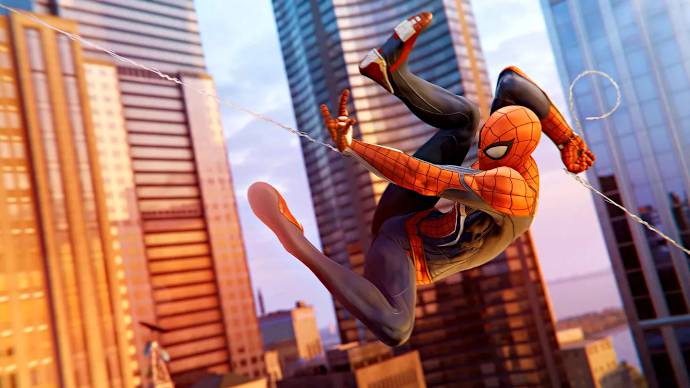 Ever wanted to do everything a spider can? Well, here's your chance! Insomniac Games took inspiration from the Batman: Arkham series with this one, allowing you to explore an incredibly well-designed, fleshed-out, and accurate version of New York.
In Marvel's Spider-Man, you can unlock new gadgets for Spidey while tackling some of the most iconic villains from the Spider-Man canon, but you'll probably find the most enjoyable part to simply be swinging from one part of the city to another.
Honestly, the web-swinging mechanics are so satisfying that you'll almost forget the plot even exists.
3. Fallout 4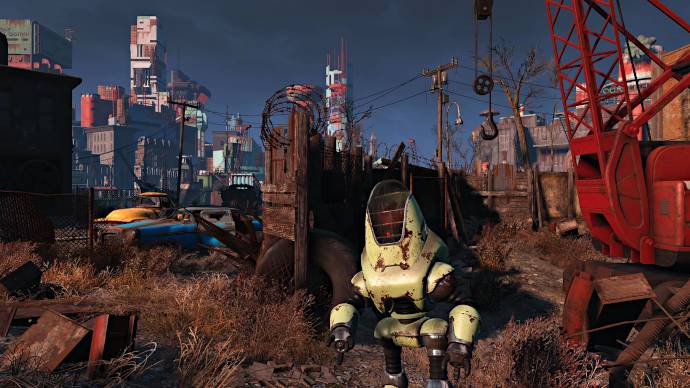 War never changes... but the Fallout series certainly has. Fallout 4 makes great use of the PS4's processing power to deliver the kind of vast, wide world that Fallout players always dreamed of.
There are multiple factions to join and plenty of crafting to tackle, but it's also remarkably fun to just stomp around in your Power Armor and wade through the multiple enemies that stand in your way.
2. Ghost of Tsushima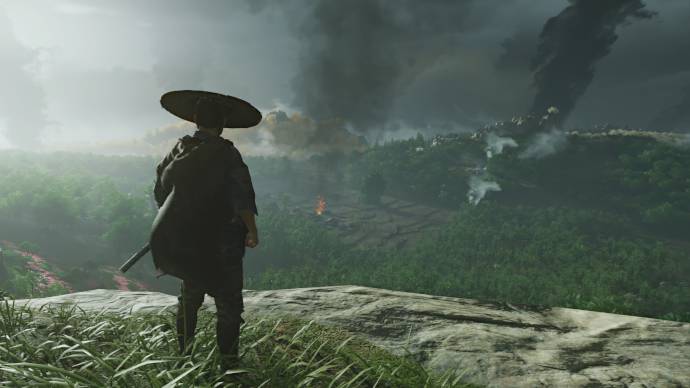 Sucker Punch was best known for the Infamous series of games, so it was a surprise when they announced they were making a game inspired heavily by legendary Japanese filmmaker Akira Kurosawa.
In Ghost of Tsushima, Jin Sakai is the last samurai on Tsushima Island, responsible for holding off the Mongol invasion.
The game is loosely based on actual historical events, tweaking details here and there in service of delivering a distinctly cinematic experience—even by PlayStation 4 standards.
The particle effects are particularly beautiful, so much so that it's surprising how short the game's load times are. In fact, the entire play of Ghost of Tsushima is impressive in all the right ways.
1. The Witcher 3: Wild Hunt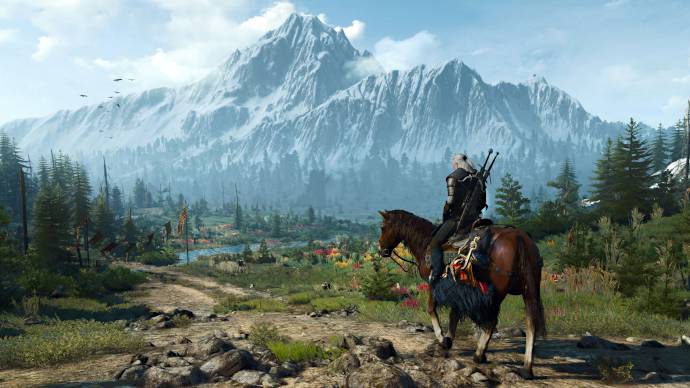 Ask any PS4 gamer to name the best open-world game ever and most will give you the same answer: The Witcher 3: Wild Hunt.
Way improved on the first two in the series, The Witcher 3: Wild Hunt follows Geralt of Rivia's journey to find his adoptive daughter. It's a long journey, of course, through a massive expanse of locales that offer hundreds of hours of content to discover.
You'll explore all kinds of environments, fight a vast array of monsters, and complete countless side quests. You'll never run out of things to do, which is one of the greatest signs of a great open-world game. Add in the worldbuilding and story and you have the best of the best.