As a huge fan of racing games, I've always felt blessed by the number of solid racing games available to play on Xbox Game Pass.
Racing games are great because they offer a sense of speed that's unparalleled by most other genres and they often have beautiful graphics that really show off the console's graphical capabilities. Don't believe me? Two words: wet pavement.
More recently, racing games have also grown more adventurous and creative, mixing in all kinds of new gaming mechanics that deepen the overall racing gameplay.
Where should you start? Here are the best racing games on Xbox Game Pass that span all kinds of genres. Play to your tastes!
14. Descenders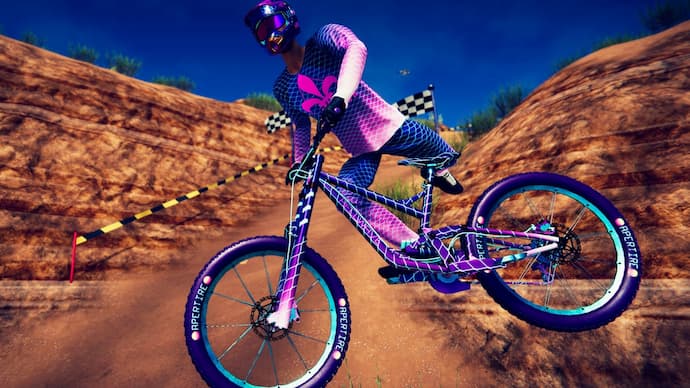 Have you ever seen someone ride down impossibly steep hills on a bike and wanted to give it a go yourself, but without risking your life? Then Descenders is the game for you!
The sense of speed in this game is plain impressive. You'll genuinely feel like you're plummeting to your death in the best possible way. (It isn't easy to create that sense of vertigo in a video game, but developers RageSquid managed it perfectly.)
Each run of Descenders is different depending on the path you take down the hill, but you'll feel a real sense of accomplishment when you finally make that tricky jump or reach the bottom of the track unscathed.
13. F1 22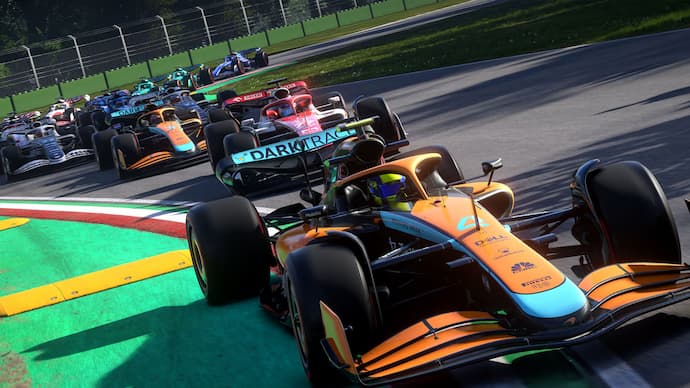 If you crave speed, then look no further. Cars just don't go any faster than Formula 1, and no game captures speed better than F1 22.
The gameplay here is similar to its predecessor F1 2021, but this iteration makes a few small improvements to track variety and car customizations that make it worth picking up.
Despite not being a huge change from the previous installment, F1 22 manages to be one of the best racing games on Xbox Game Pass thanks to its careful application of physics.
As in real-life racing, one wrong move can send your car flying through the air or disintegrating around you. This adds the right touch of tension to each race and makes this a surprisingly addictive game to play.
12. Forza Horizon 4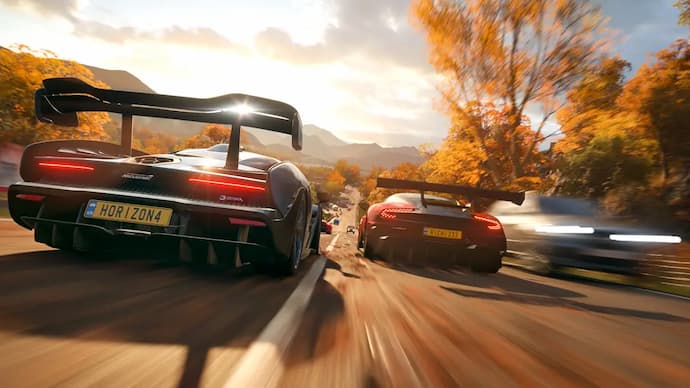 Forza Horizon 4 isn't the best Forza Horizon game on our list, but it's unique enough and impressive enough to warrant its own spot.
This iteration of the series brought seasons, meaning that the tracks change depending on the time of year in the game. You'll have to contend with the hazards of summer rains or drive over wintery frozen lakes to reach new areas of the map.
Plus, most of these tracks are located in North East England and Scotland, giving it a unique feel compared to most racing games.
If the sense of realism on display here isn't enough to convince, you should also know that there's a LEGO DLC for Forza Horizon 4 that imbues the game with a more colorful, playful twist!
11. Shredders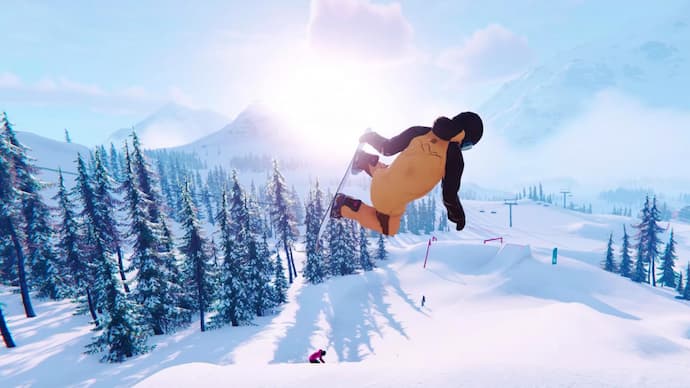 In developing Shredders, FoamPunch gave us one of the most realistic snowboarding experiences on Xbox Game Pass.
You can race downhill alongside other players, but speed is only part of the equation here. You'll also launch off hills and grab air to perform tricks (with a few flicks of the joystick) for bonus points.
While you won't go as fast in Shredders as you might in some of the other racing games on this list, this one benefits by trading some of that tension for a more chill experience. You can hit the slopes at your own pace, being as competitive or as relaxed as you want.
10. MotoGP 22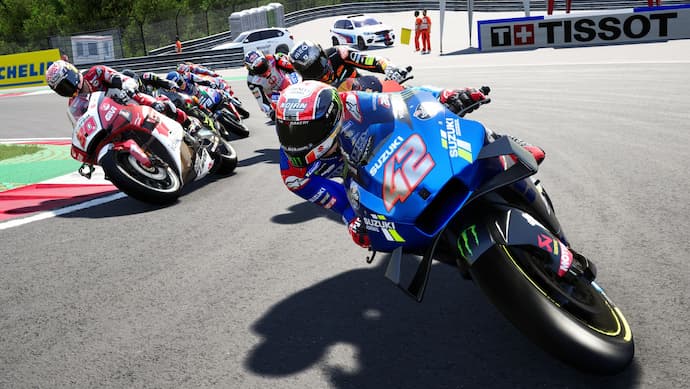 Not all racing games take place in a car. For an even faster experience, you'll want to hop on a motorcycle—and you can do that with MotoGP 22, one of the best motorcycle racing games on Xbox Game Pass.
Professional motorcycle racing has a huge element of danger that elevates the thrills, and this game captures all of that. With more than 120 racers and 20 racing circuits to choose from, those thrills don't stop.
MotoGP 22 also has a team management simulator to play with, allowing you to build your own MotoGP teams with the best racers in the business. It's a great way to tickle your brain between races.
Finally, you can play against others in both online multiplayer and local split-screen multiplayer, making this a must-grab for fans of the sport.
9. Dirt 5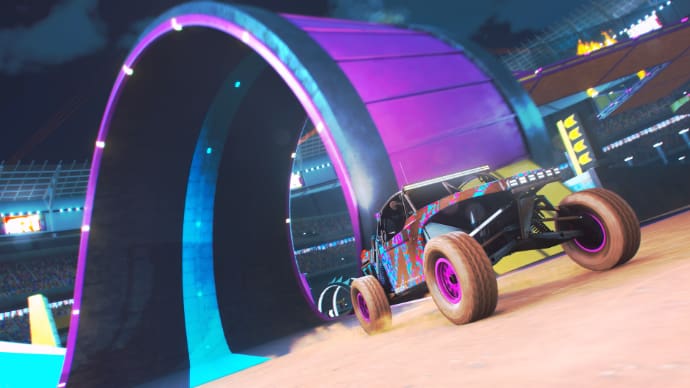 While Codemasters' rally racing series started off by taking itself rather seriously, Dirt 5 throws most of that out the window.
Instead, this game cranks up the color and the fun rating thanks to a dose of inspiration from the criminally underplayed Onrush.
If you think of racing games as a boring genre, try Dirt 5 and see if it's your cup of tea. You'll be surprised by how different it feels.
8. Need for Speed Heat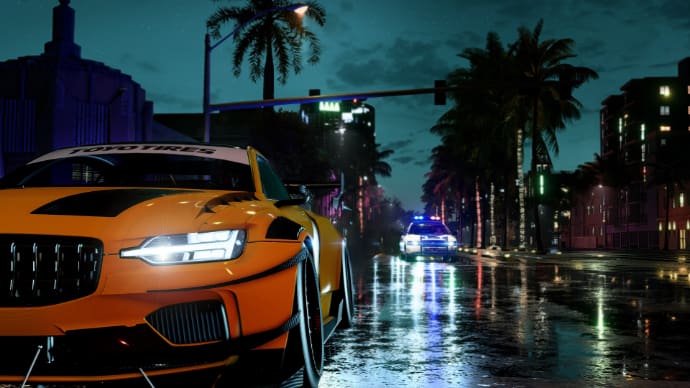 Need for Speed Heat is the latest open-world entry in the series, set in sunny Miami. Wait, scratch that. The game's setting is actually Palm City, which officially bears absolutely no relation to any real city (except that this is obviously 100 percent Miami).
While the game has a storyline that alternates between heavy-handed and needlessly silly, the racing experience is the best that the Need for Speed games have had in some time. The world is crammed with enough fun activities that exploring never feels pointless.
7. GRID Legends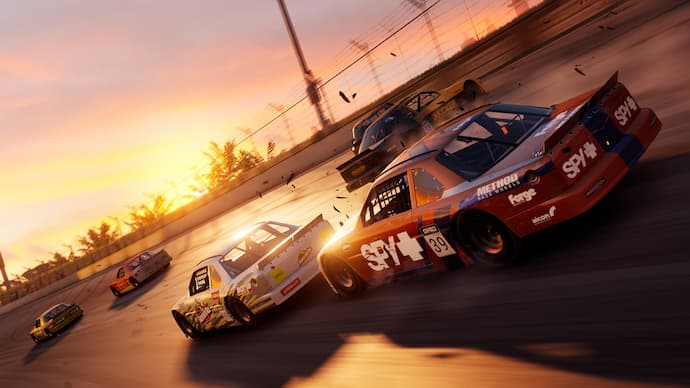 While the original GRID from 2019 holds a special place in our hearts, the sequel GRID Legends takes all of its strengths and builds on them.
This is a rare racing game that focuses heavily on story, allowing you to start your career from humble beginnings and rise to the top of the racing world. There's also a huge multiplayer offering: up to 22 players can join in each race, making it a crowded but exciting track.
Speaking of tracks, one of the best features of GRID Legends is the ability to make your own tracks. You can build strange and wonderful challenges for yourself or fellow players.
The community has built some truly weird tracks, ensuring you'll never run out of fresh races to run. You can play GRID Legends a hundred times and never feel like you're repeating yourself.
6. Lonely Mountains: Downhill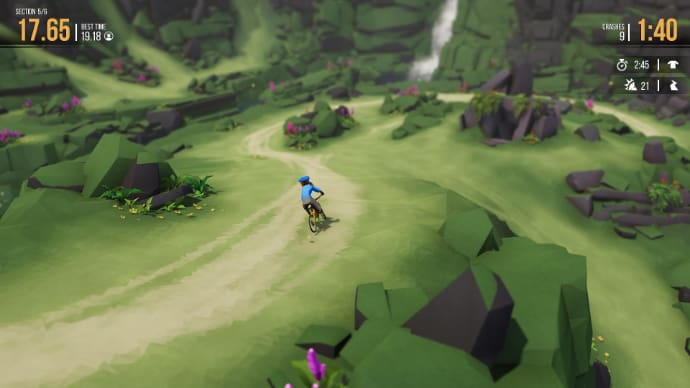 While Lonely Mountains: Downhill is technically a racing game, it's a very different sort of racing game. You're not facing off against other racers. Instead, you're trying to get your mountain bike to the bottom of the mountain as fast as possible, hopefully without crashing.
Despite the action, Lonely Mountains: Downhill is a relaxing—almost meditative—type of game. While your goals can have you replaying sections of levels countless times for the perfect run, the quick and easy restarts never have you feeling frustrated.
5. Dirt Rally 2.0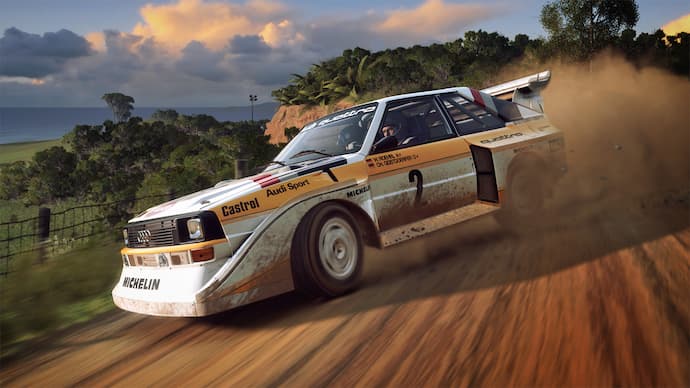 While the aforementioned Dirt 5 gives us a much-needed splash of color and silliness, Dirt Rally 2.0 doubles down on the realism.
This one is for you racers who take things seriously, which means there are risks to every turn and hill on these dirt tracks. It's one of the most challenging games on this list with its attention to detail, both in the tracks and in the way the cars handle on the track.
What makes this one of the best racing games on Xbox Game Pass is how unique each race feels. Different tracks actually feel different depending on the weather conditions, and there's a sense of unpredictability here that makes each race so exciting and tense.
As long as you're aware that Dirt Rally 2.0 is designed for hardcore racing game fans, you can temper your expectations and have a great time.
4. Need for Speed Hot Pursuit Remastered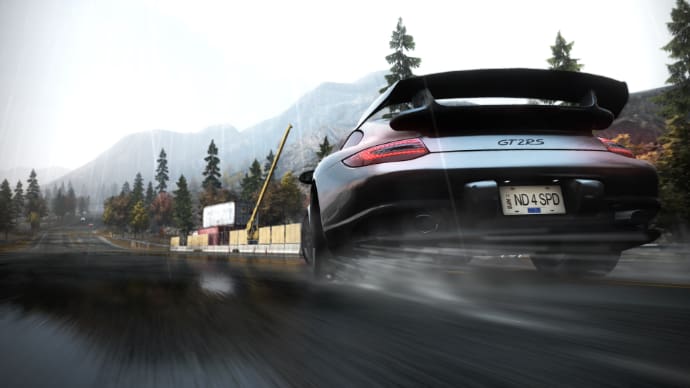 Wasn't there already a Need for Speed game on this list? Yes, but Need for Speed Hot Pursuit Remastered is a very different game than Need for Speed Heat. While the aforementioned game features plenty of cops, they aren't as pivotal to the gameplay as they are in this one.
As the name implies, this is a remaster of Need for Speed Hot Pursuit, the 2010 game that itself followed up another game, Need for Speed III: Hot Pursuit released in 1998. It's still an open-world racing game, but the emphasis here is more on the cops-versus-racers action.
3. Wreckfest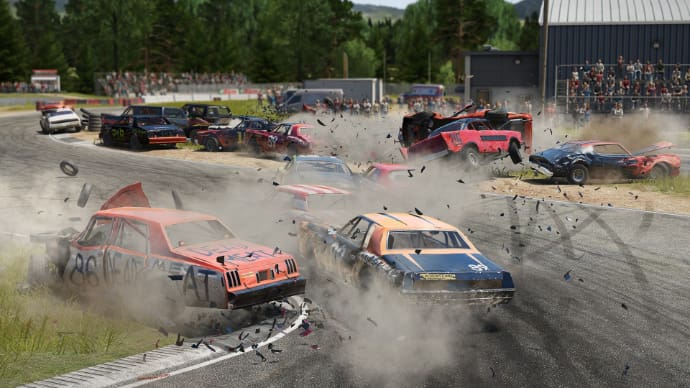 As the name implies, Wreckfest is a different sort of racing game. The main emphasis here is on physics, both in how your car handles and in how it gives and takes damage from other cars.
Races are rarely tidy affairs in Wreckfest, so expect your car to get banged up good. While most cars end up as twisted hunks of metal by the end of a race, it's your job to keep yours alive until the end.
2. Burnout Paradise Remastered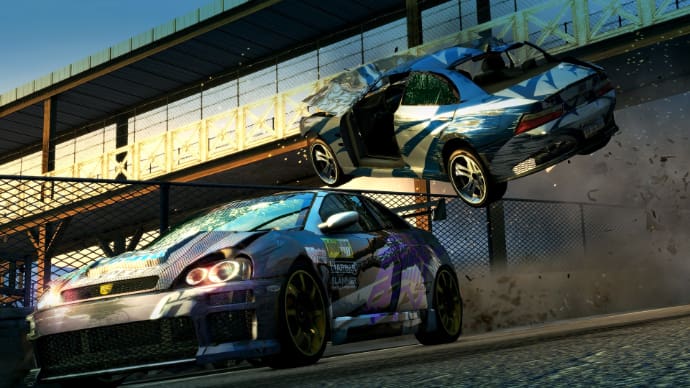 Burnout Paradise wasn't the first open-world racing game, but it was the first to combine an open world with enough to do in that world to prove the game could only work as an open-world game.
Plenty of racing games have run with that concept since, but Burnout Paradise Remastered still stands out as a high-water mark of the genre.
Burnout Paradise Remastered includes the base game as well as expansions and bonus content—meaning once it gets you hooked, you're not going to need to play anything else for a long time.
1. Forza Horizon 5
The Forza Horizon games started off as a less serious spin-off of the simcade Forza series, but now these games overshadow the series they spun off from. Forza Horizon 5 is a perfect example of why.
The game looks fantastic and the sense of speed is incredible, while the setting is even more impressive than the last game.
As with the previous games, there are a variety of race types, plus a vast open world to explore filled with side activities. If you're looking for the ultimate racing game on Xbox Game Pass, this is it!