There used to be a hard delineation between console games and PC games. Ports that bridged the two were uncommon, and the few that existed were often clumsy with poor performance.
We're long past those days now, and simulation games—which were once very much in the realm of PC-only territory—are now available on gaming consoles. Not only that, but they're quite well-loved!
If you're an Xbox Game Pass subscriber, you've probably seen many games with "Simulator" in the title already. While those are great, don't forget that there are plenty of traditional sim games, too.
From classic staples to oddball entries, here are the best simulation games on Xbox Game Pass that are worth playing!
10. Next Space Rebels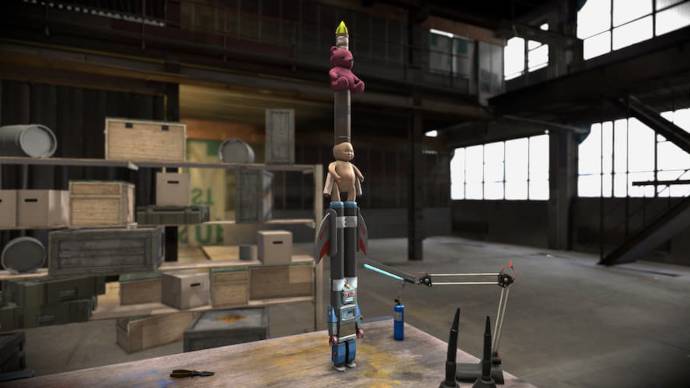 Next Space Rebels takes a few genres and sews them together in a way that isn't always successful, but still works well enough to be fun. Imagine a mashup of Kerbal Space Program and those "YouTuber Simulator" games, plus a heap of various other gameplay elements.
The actual rocket ship building is the most fun part of Next Space Rebels. Being able to build these rockets from the comfort of your couch with a controller in your hand makes the process even more relaxing.
9. Zoo Tycoon: Ultimate Animal Collection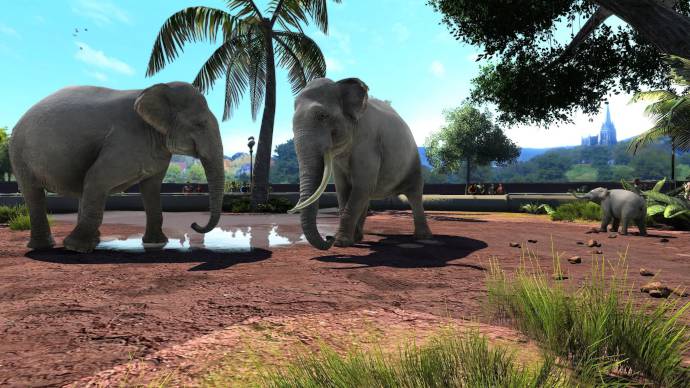 While Zoo Tycoon: Ultimate Animal Collection has been streamlined and simplified compared to the old Zoo Tycoon games, there's still plenty of zoo management going on here to keep you busy for a while.
This is a re-release of an Xbox 360 game, but the revamped visuals look great on the Xbox One and Xbox Series X|S. The Kinect features that were built into the older game are gone now, and there's a bit of menu diving, but the core gameplay remains just as addictive as ever.
8. SnowRunner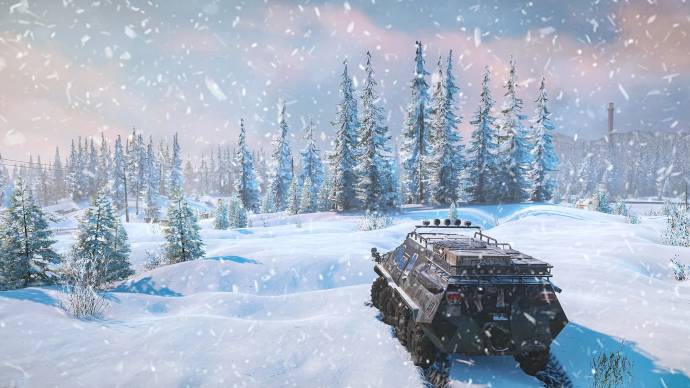 SnowRunner isn't a management-style sim. Instead, this is a game about driving off-road vehicles through harsh and unforgiving terrains.
That might sound like an unnerving experience, but doing it from the comfort of a warm couch makes the game a strangely relaxing experience.
Be warned: this is NOT a racing game! It's all about getting from point A to B, which is often more difficult than it sounds—and earning your slow progress across the map feels all the more rewarding for it.
7. Train Sim World 2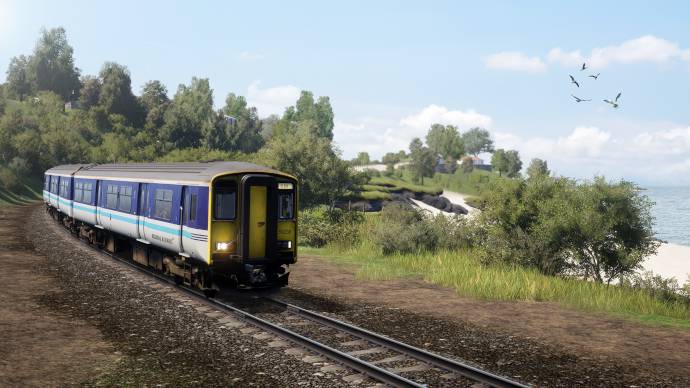 If you've ever longed to be a train conductor the way others might long to be pilots or astronauts, this is the game for you. Or if you've ever wanted to set up a model train but don't have room, this game is for you.
Train Sim World 2 pays a lot of attention to detail, especially the interiors of trains. You can walk around and inspect every inch of the train (in addition to actually driving the train).
6. Space Warlord Organ Trading Simulator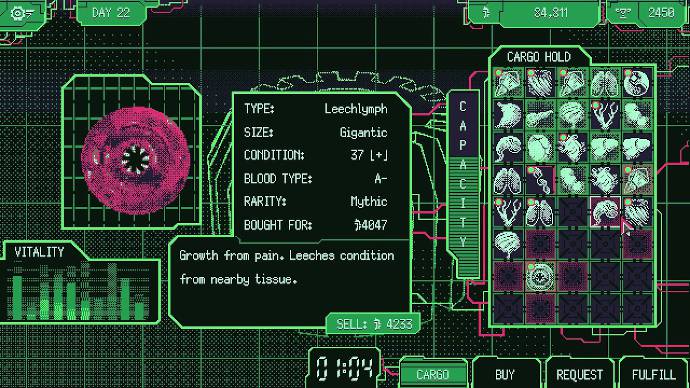 Space Warlord Organ Trading Simulator is the type of game that never would've been available on consoles in the past. Barebones graphics aside, you can see how complicated the interface is—but it's still a game that's great to play on Xbox Game Pass (both PC and console).
The interface doesn't offer much more than menus, but the gameplay offers a surprising amount of depth. As for the title, well, yeah, that's pretty much what you're getting here.
5. Surgeon Simulator 2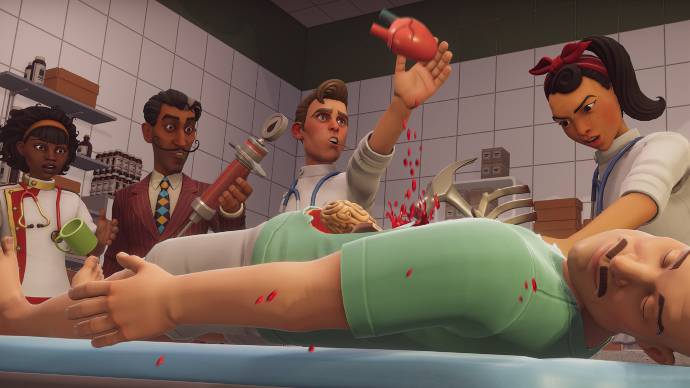 Surgeon Simulator 2 doesn't take itself very seriously, which—considering the subject matter—is probably a good thing. The original game was a hit with streamers, which partly explains why the sequel added four-player multiplayer and bumped up the insanity.
The game was somewhat buggy at launch, but those issues have been resolved. The game controls surprisingly well on the Xbox controller, too.
4. Two Point Hospital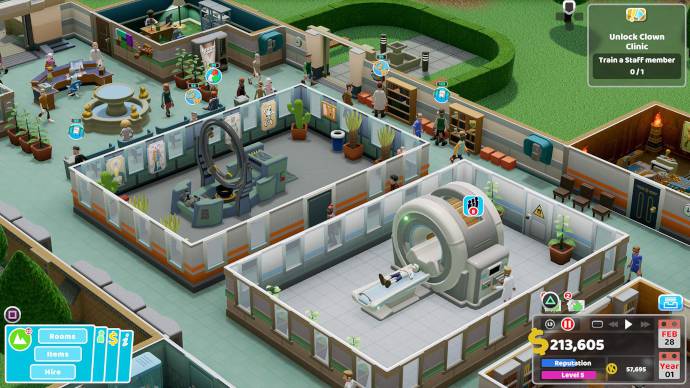 Initially released for the PC in 2018, Two Point Hospital came to consoles in 2020. While the idea of a hospital simulator might seem serious or even grim, this game manages to keep a lighthearted tone while still offering up some surprisingly deep gameplay.
Things might seem manageable at first, but situations spiral out of control fairly quickly, so you'll have to think quickly before it gets real bad.
3. Lawn Mowing Simulator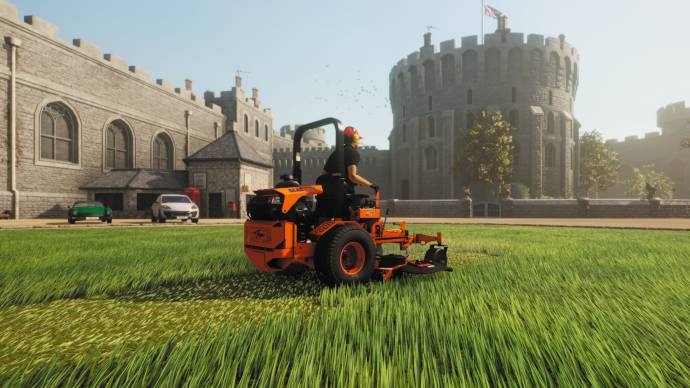 Have you ever mowed a lawn? You might've found it tiring or monotonous, but it's also a strangely meditative experience in some ways.
That's exactly why developer Skyhook Games created Lawn Mowing Simulator. Leisurely steering your mower across the British countryside at the end of a difficult day can be somehow oddly pleasant.
That said, keep in mind that all you do is mow lawns in this game. There are no Frog Fractions-style twists or turns. But that's OK with us, because sometimes mowing a lawn is all you need.
2. The Sims 4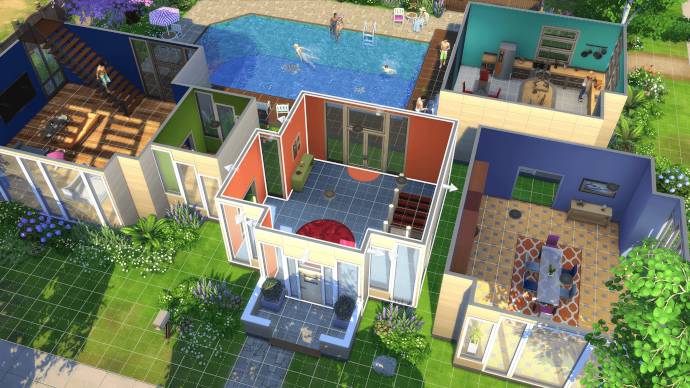 How could The Sims 4 be the number TWO pick for our list? Well, once you see which game reigns king, you'll understand. Still, we wouldn't blame anyone for swapping their positions because The Sims 4 is a beast of a sim game and the epitome of the genre.
The Sims franchise is the kind of game series that's polarizing—some people love it to death, others just don't understand the appeal. But if you love the series, The Sims 4 is exactly what you're looking for.
Though this game first launched in 2014, it's been consistently supported with updates and expansions over the years. If you're just getting into The Sims now, there's a whole lot waiting for you.
1. Microsoft Flight Simulator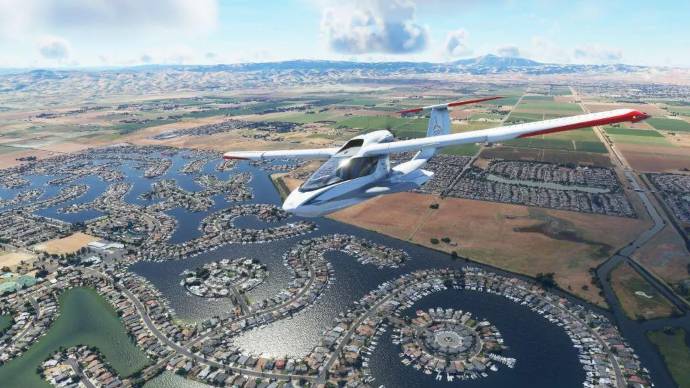 While this may not be a "sim game" in the traditional sense, one thing's for sure: sims don't get more intense than Microsoft Flight Simulator. It's so authentic that real pilots play the game (though they're usually on a flight stick rather than a standard Xbox controller).
That doesn't mean the game isn't fun without an expensive flight stick. While it will take some getting used to if you're not a longtime fan, Microsoft Flight Simulator will reward the time you spend with it.