Most modern multiplayer games lean into online gameplay, but nothing beats the tight-knit fun of playing on the same couch with friends or family. Whether you're trash talking in PVP or working together against a boss, it's an unbeatable experience.
When you're playing local multiplayer games on your couch, your mood can jump around. That's why we aren't focusing exclusively on couch co-op games or competitive games; we're including both because it's fun to play both when you're on the couch.
Here are my picks for the best local multiplayer games on Xbox Game Pass that you can play on your couch!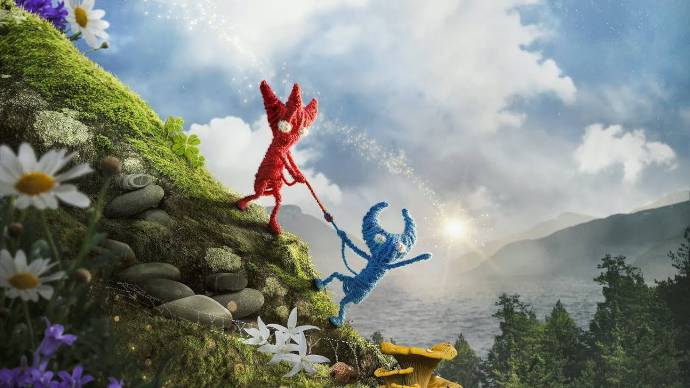 Unravel Two is a great cooperative platformer game to play with someone who may not have much gaming experience. You're both connected by thread, and you need to navigate various environmental puzzles using physics and a bit of creativity.
It's not a cakewalk, but it isn't overly challenging either. Plus, the relatively lighthearted narrative and atmosphere make it welcoming. Yes, it's weird that both characters are named Yarny, but that's part of the game's charm!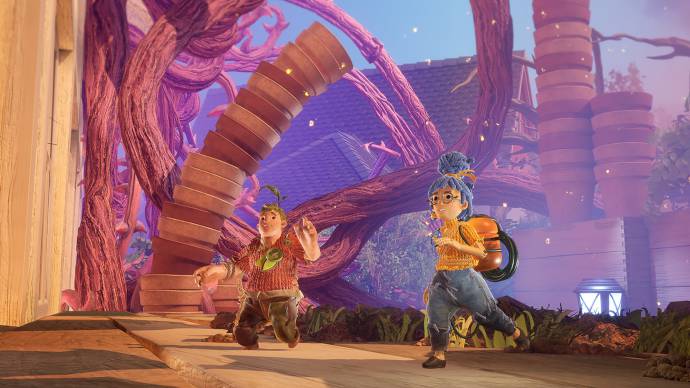 As the name implies, It Takes Two is built entirely around being a two-player experience—and it really shines for it.
You and another player take the role of a couple working through a divorce, and while this doesn't sound like it'd be a cheerful title, it does have you facing some whimsical challenges.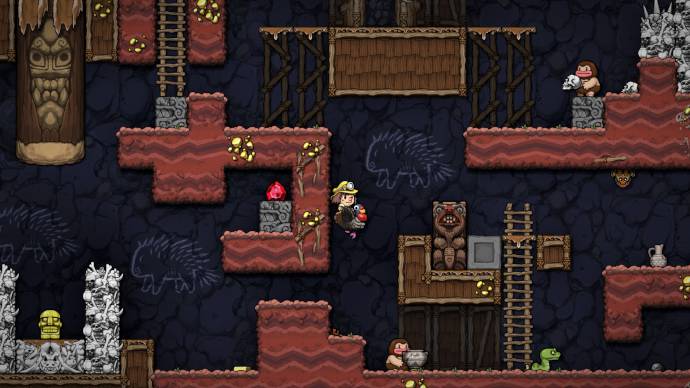 This sequel to famed indie classic Spelunky is every bit as challenging as the original, but with so much more.
In Spelunky 2, you and up to three friends can work together to make your way through the game's procedurally generated levels and randomized challenges.
If you've never played this roguelite platformer series, don't miss this chance to give it a try on Xbox Game Pass. It's one of the best in its class, and it's one of the best couch co-op games of all time.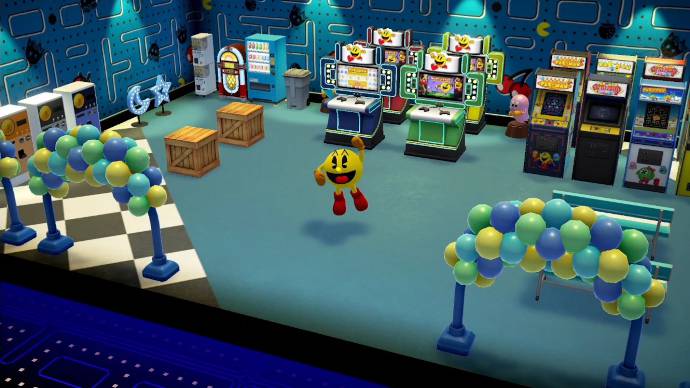 Pac-Man Museum+ packs in 14 games, including everything from the original Pac-Man to the more modern Pac-Man 256.
Not every game in the Pac-Man Museum+ collection has multiplayer gameplay, but enough of them do that you and your friends can certainly pass a few hours with the collection.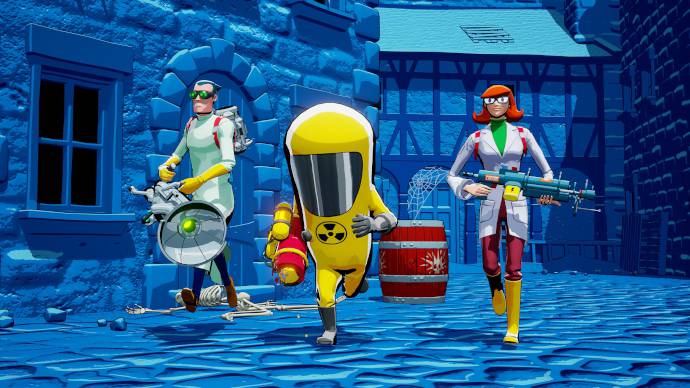 Research and Destroy is a turn-based action game that plays a lot like an action-heavy Valkyria Chronicles game. But when you add in another player, that's when Research and Destroy really takes off.
Together, you both control your team of scientists and strategize to take out enemies while developing more powerful weapons, so you can take out even more powerful enemies.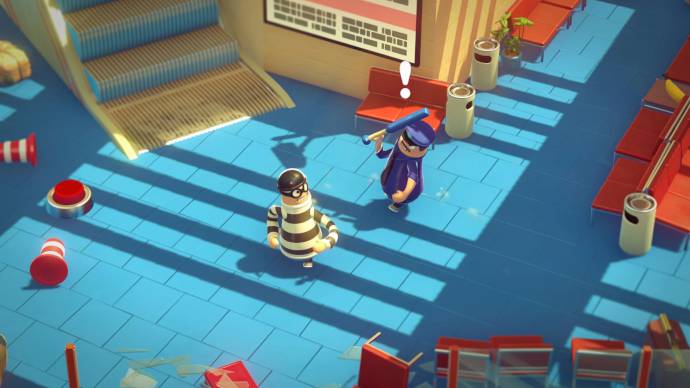 Looking at the graphical style and movement of the characters in Rubber Bandits, you might think the game came from the developer of Gang Beasts, but that actually isn't the case.
While this game is similar, Rubber Bandits is much more objective-based than the pure chaos of Gang Beasts. Between its eight different game modes and dozens of weapon options, Rubber Bandits is one of the best couch party games on Xbox Game Pass.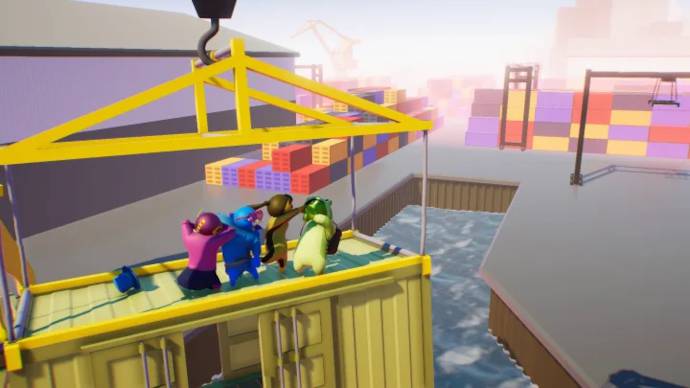 Gang Beasts is almost like a wrestling game of sorts. Each player controls an unwieldy, bright-colored character, whose goal is to try and throw other players out of the arena.
While you can play Gang Beasts with one other player, the real depth of fun comes when you've got four players battling it out to see which is the last one standing. It has online functionality, but it's most fun when everyone is laughing and screaming on the same couch.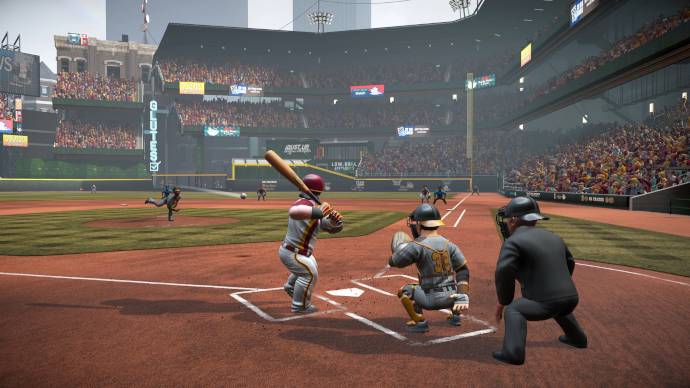 If you're looking for arcade-style baseball fun without the baggage of a full-on baseball simulator, look no further than Super Mega Baseball 3.
You and your friend can play against each other, or you can play together in cooperative mode that involves alternating between infield and outfield versus an AI-controlled team. You can even play through the franchise mode this way.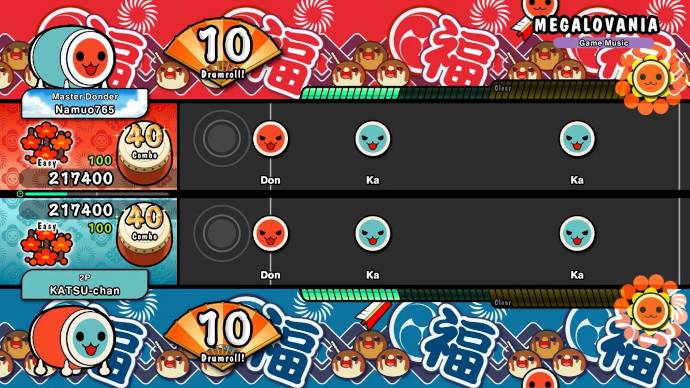 Most rhythm games are more fun as you increase the player count, and that's certainly true for Taiko no Tatsujin: The Drum Master. Rhythm games don't get better than this on Xbox Game Pass.
While cooperative play is limited to two players, you and one other player can both drum along on your controllers to the same song, with each of you having your own lines to follow on screen.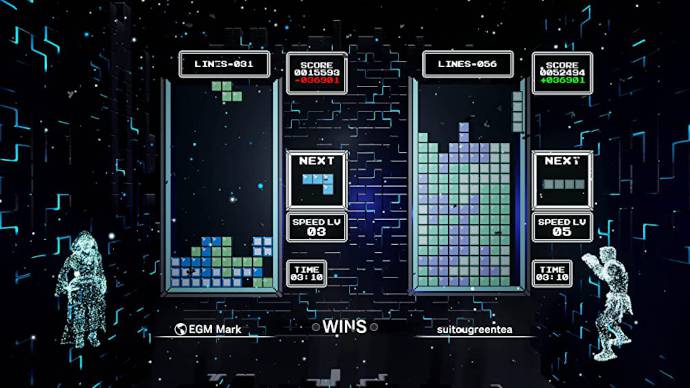 Tetris Effect: Connected has the standard one-on-one multiplayer versus mode that you know from many Tetris games, and while that mode is just fine, don't ignoring one of the game's most unique features!
In Connected mode, you and two other players can connect your playfields together and play cooperatively as the three of you take on increasingly tougher AI challenges.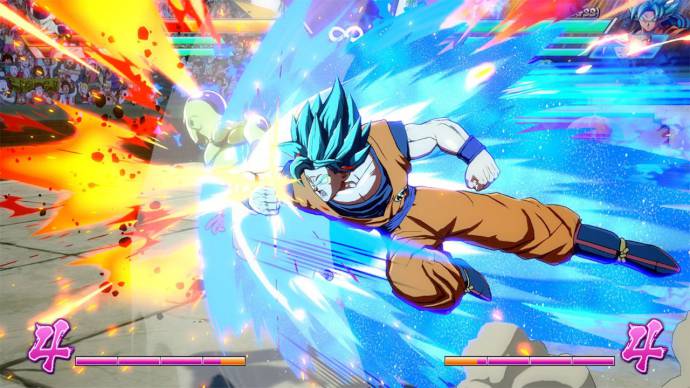 Are you a fan of Dragon Ball Z? If you are, and if you're a fan of fighting games, then you'll love Dragon Ball FighterZ. But even if you don't care for Dragon Ball Z or fighting games, you'll still have fun with this accessible yet incredibly deep fighting game.
Fighting games have always been great for local multiplayer fun against friends, and Dragon Ball FighterZ is no different. In fact, its combination of gameplay with stunning animation makes it one of the best.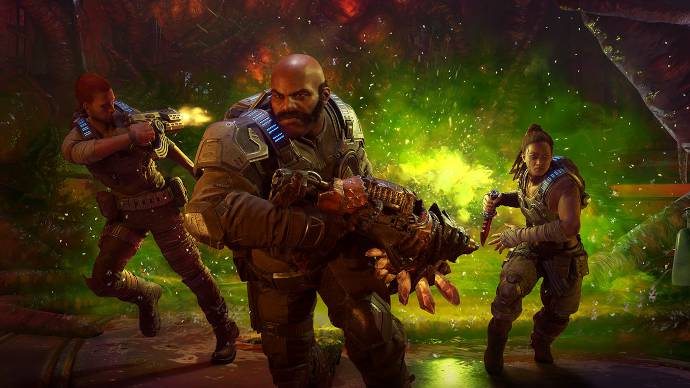 The Gears of War series has always featured online multiplayer, and it's especially good in Gears 5, but that's not even the best part.
For some, the best thing about the Gears 5 campaign is that you can go through it with a friend, and the experience is way more fun than it has any right to be. The campaign is surprisingly lengthy for a shooter, so you'll have many hours of fun together.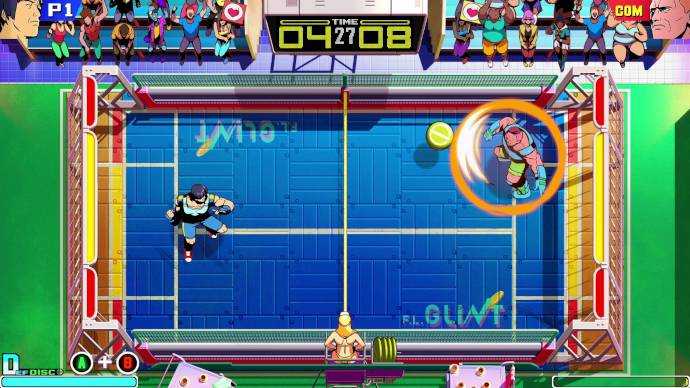 The people who play Windjammers 2 online also happen to be people who play a LOT of Windjammers 2 online. That means they'll probably mop the floor with you as you struggle to score wins.
And that's a shame because Windjammers 2 is really fun, if only you could find an opponent who's more on your level.
Which is why, for most people, Windjammers 2 is best played via local multiplayer against a friend while sitting on the same couch. If nothing else, even if they're better than you, you can get inside their head enough to scrape together the occasional win.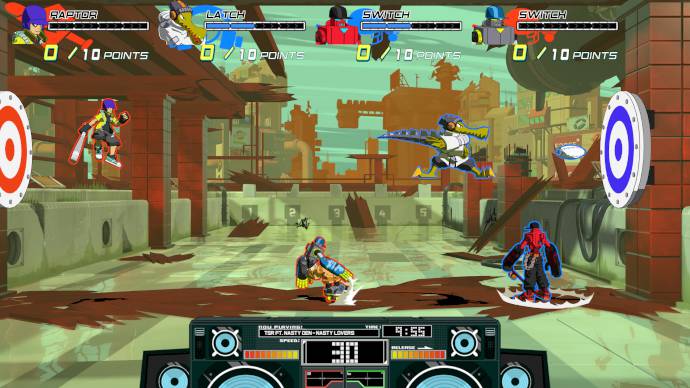 Lethal League Blaze is an arcade-style one-versus-one action game that feels a lot like a fighting game mixed with Pong.
Strike your opponent with the ball before he strikes you. The catch? The ball speeds up every time it hits anything, including the walls.
With a diverse roster and multiple game modes, Lethal League Blaze has a lot of replayability—and it's infinitely better when you're playing with friends (up to three of them) on the same couch.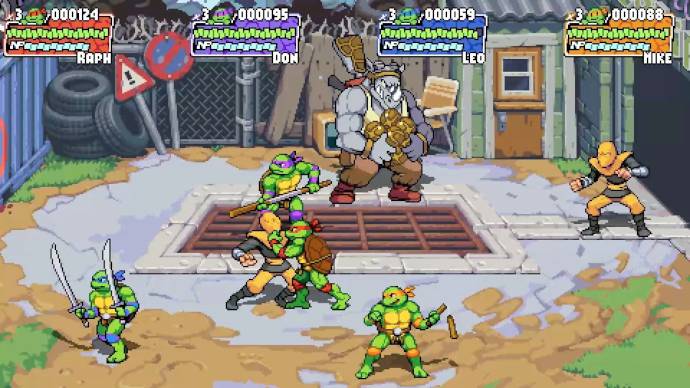 Teenage Mutant Ninja Turtles: Shredder's Revenge is easily one of the best retro-styled beat-em-up games. You can play it alone or online, but the best experience is with friends on the couch.
The original beat-em-ups were about teaming up together at an arcade cabinet, and Teenage Mutant Ninja Turtles: Shredder's Revenge perfectly captures that experience for modern gamers.