If you're like me, there have been many times when you've seen food from anime, video games, movies, and thought to yourself: "Wow, that looks delicious!" If only you could taste them for real...
Unfortunately, most fictitious foods don't come with a recipe—and depending on the genre, some of the ingredients aren't even real.
However, there are many creative cooks, bakers, and even mixologists out there who have recreated all kinds of fictitious foods and drinks using real-world ingredients. That means we can now experience for ourselves what they might've tasted like.
The following geeky cookbooks are packed full of recipes that bring to life various meals, snacks, and beverages from your favorite animes, video games, and movies. (Not only are they fun to keep around the house, they also make for great gifts to geeky friends!)
15. World of Warcraft: The Official Cookbook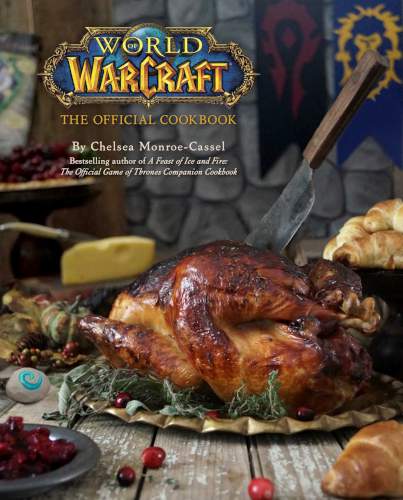 World of Warcraft is full of recipes you can cook in the game, but with this cookbook, you'll learn how to create over 100 of them in real-life—or at least what they might be like if they were real.
These inspired-by-Azeroth recipes include everything from Bloodberry Tart to Dragonbreath Chili, from Spiced Blossom Soup to Greatfather's Winter Ale. For fans of World of Warcraft, this is as close as you'll get to tasting the foods and drinks of Azeroth.
14. Gotham City Cocktails: Official Handcrafted Food & Drinks From Batman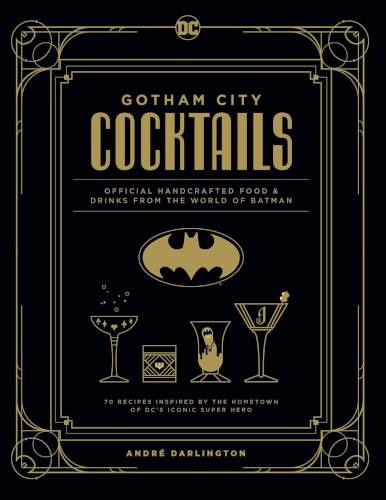 Food might be the farthest thing in your mind when you think of Batman and Gotham City, but the darkly noir setting is perfect for cocktails. From bars to clubs to penthouse suites, mixed beverages are everywhere.
Gotham City Cocktails includes over 70 sophisticated cocktails that aren't just handcrafted to fit the atmosphere of Gotham City, but many are directly inspired by your favorite Batman characters, including Joker and Poison Ivy.
13. Fallout: The Vault Dweller's Official Cookbook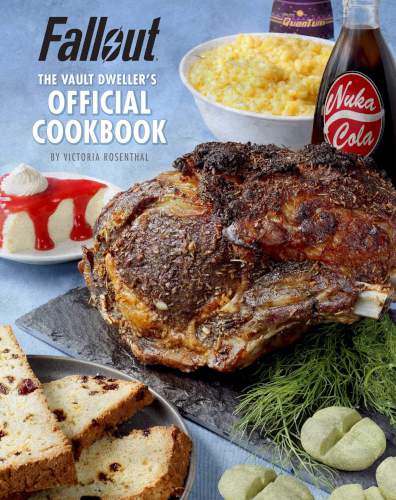 As a vault dweller in Fallout, you probably wouldn't have access to many appetizing foods. After all, most of the food would be contaminated by radiation or made out of mysterious substances.
However, this official Fallout cookbook manages to make Fallout-inspired foods both edible and appetizing. Whip up some BlamCo Mac & Cheese or Mutant Mantis Marsala and you might just find your next favorite meal.
12. Oishisou!! The Ultimate Anime Dessert Cookbook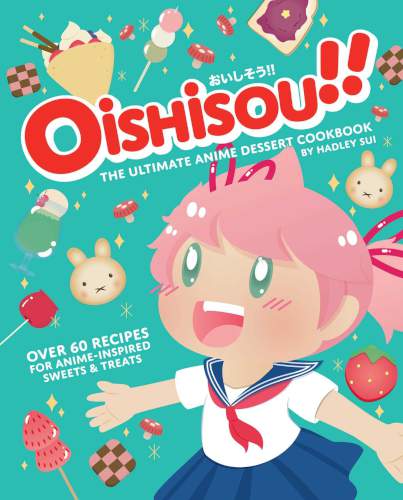 Anime often features tasty food and drinks, even when the anime itself has nothing to do with food. A lot of them are based on Japanese meals and delicacies, if not straight-up representative of the real thing.
The Oishisou!! cookbook includes over 60 anime-inspired desserts that you can make at home, allowing you to taste and enjoy these sweets and treats that are both real and fictitious. Beginners welcome!
11. Cook Anime: Eat Like Your Favorite Character—From Bento to Yakisoba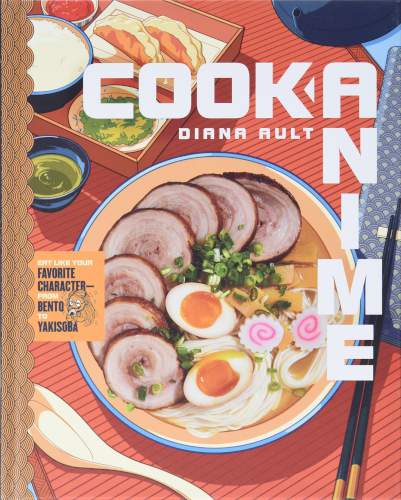 Beyond just anime desserts, you've probably seen all kinds of delicious meals you wish you could eat. The ramen from Naruto? The taiyaki from My Hero Academia? Even the rice porridge from Princess Mononoke?
Learn to make all of these—and more—with Cook Anime. This cookbook isn't just for recipes, but also for learning the history, culture, and context of each food item that you'll learn to make. Perfect for anime fans!
10. The Unofficial Harry Potter-Inspired Book of Cocktails: Fantastic Drinks and How to Make Them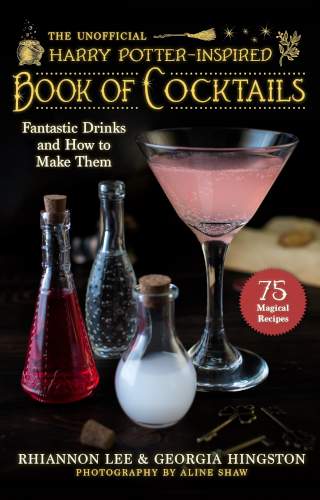 Off the top of your head, how many non-potion drinks from Harry Potter can you name? Butterbeer probably comes to mind first. After that? Well, we wouldn't blame you if you draw a blank.
This age-appropriate recipe book contains 75 different non-alcoholic cocktails that incorporate unusual ingredients—like activated charcoal and dry ice—to make tasty drinks that really feel magical.
9. The Unofficial Harry Potter Cookbook: From Cauldron Cakes to Knickerbocker Glory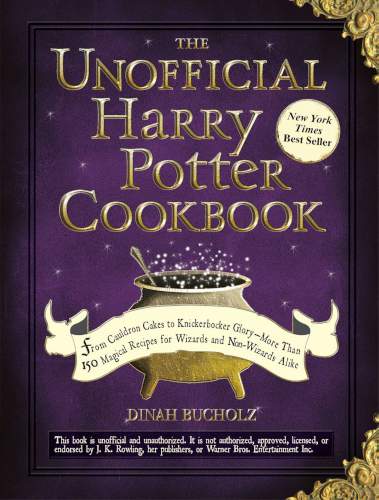 Potterheads wish they could partake at least once in one of the many feasts held in the Great Hall at Hogwarts, after they've first had their fill of all the cart snacks aboard the Hogwarts Express.
Those may be out of reach, but you can get close with The Unofficial Harry Potter Cookbook. Within, you'll find over 150 recipes for iconic foods mentioned throughout the books, including Treacle Tart, Molly's Meat Pies, and Pumpkin Pasties. Fans of Harry Potter, rejoice!
8. The Ultimate Final Fantasy XIV Cookbook: The Essential Culinarian Guide to Hydaelyn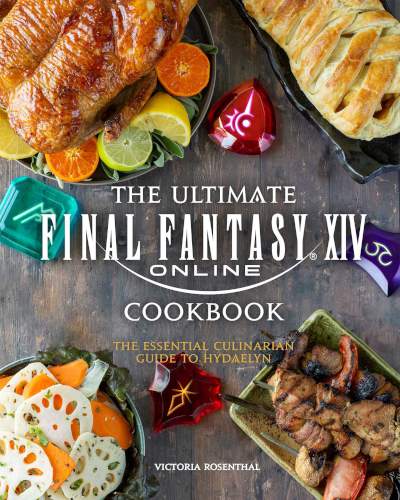 Final Fantasy XIV is another MMORPG that's full of in-world recipes and lore that'll get your mouth watering, and The Ultimate Final Fantasy XIV Cookbook is the way to try them in real life. There's even a foreword written by the game director himself, Naoki Yoshida.
The recipes span skill levels from beginner to advanced and occasions from casual to celebrations. If you've ever hungered for the Knight's Bread of Coerthas or La Noscea's Rolanberry Cheesecake, this is it!
7. The Necronomnomnom: Recipes and Rites From the Lore of H. P. Lovecraft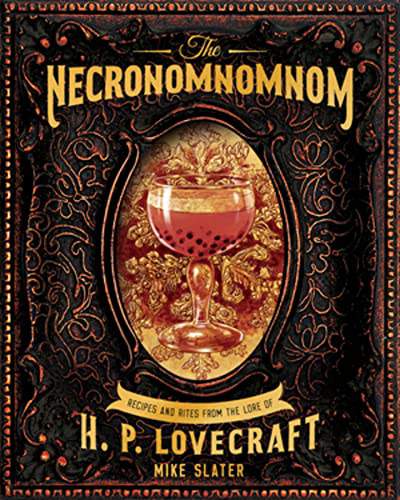 The Necronomnomnom is a play on words of H. P. Lovecraft's iconic fantasy grimoire, The Necronomicon. This cookbook honors the worlds crafted by the infamous horror writer with bizarre and grotesque dishes that taste far better than they sound at first glance.
You'll learn how to make foods like The Great Old Buns, Nog Sothoth, Cthus-Koos, and The Deep Fried Deep One. You'll also learn some lore to go with each one, which may creep you out even further!
6. Star Wars: Galaxy's Edge: The Official Black Spire Outpost Cookbook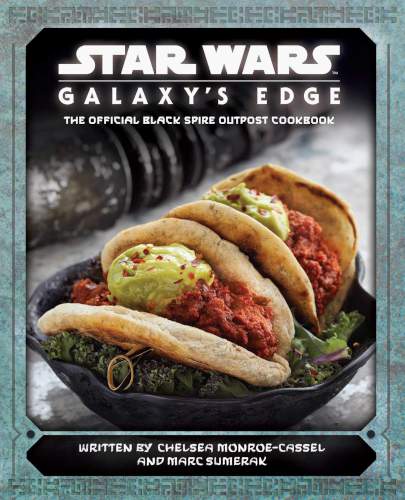 Take your homemade dishes to the next level with the official Star Wars: Galaxy's Edge cookbook. As you might've guessed, this cookbook is directly inspired by the somewhat recent addition of the Star Wars: Galaxy's Edge parks at both Disney World and Disney Land.
Munch on food from around the Star Wars galaxy, including Nerf Kebabs, Huttese Slime Pods, and Mandalorian Stew. With all the awesome Star Wars TV series, there's never been a better time to gorge on Star Wars food!
5. Düngeonmeister: 75 Epic RPG Cocktail Recipes to Shake Up Your Campaign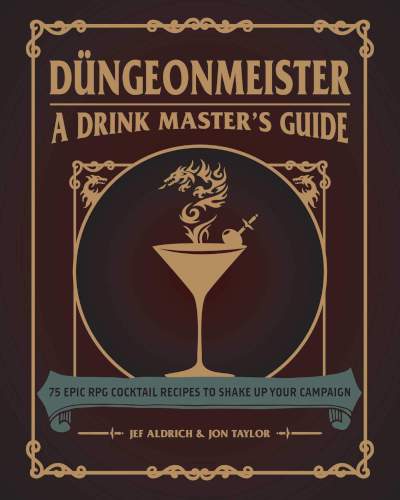 An epic session of Dungeons & Dragons can last anywhere from an hour to an entire day—and if your sessions tend toward the longer side, you may want to start each one with some D&D-inspired cocktails.
These cocktails definitely lean into the novelty element, so don't expect any of these to be on par with timeless cocktail favorites. That said, the novelty element is really fun and there are over 75 of them. Try a new one each session!
4. Disney Enchanted Recipes Cookbook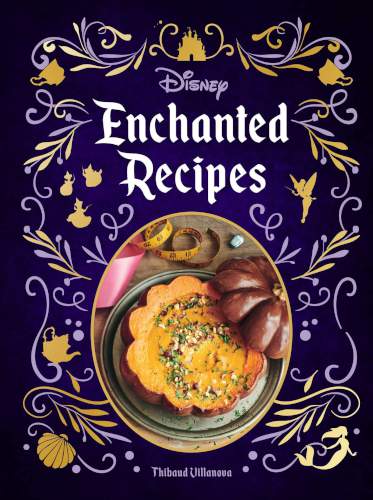 Disney Enchanted Recipes Cookbook contains over 40 magical dishes from all your favorite Disney and Pixar films, including Beauty and the Beast, Ratatouille, and The Princess and the Frog.
From gumbo to cookies, from honey cake to kalua pig, and yes, even Remy's famous soup, you'll get to taste the magic of Disney with real meals and snacks that capture the essence of their films.
Disney Enchanted Recipes Cookbook is one in a series of three. If you like this one, you should also try Disney Villains: Devilishly Delicious Cookbook and Disney Princess: Healthy Treats Cookbook.
3. The Elder Scrolls: The Official Cookbook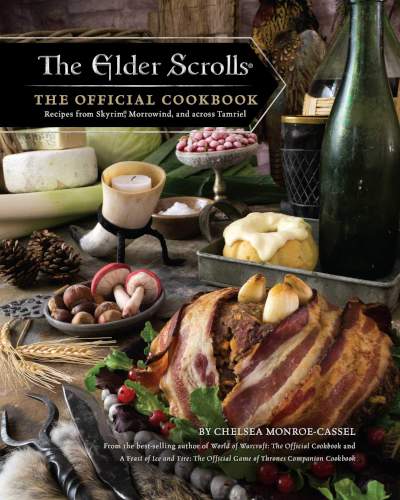 You don't have to play The Elder Scrolls to feel connected to the fictional world of Tamriel. If you've somehow made it this far and you've never played an Elder Scrolls game, you can still taste the magic of Tamriel with the official Elder Scrolls cookbook.
Gather your geekiest friends and feast on Sweetrolls, Apple Cabbage Stew, Sunlight Souffle, and more. There are over 60 recipes from Morrowind, Skyrim, and beyond.
2. Recipes From the World of Tolkien: Inspired by the Legends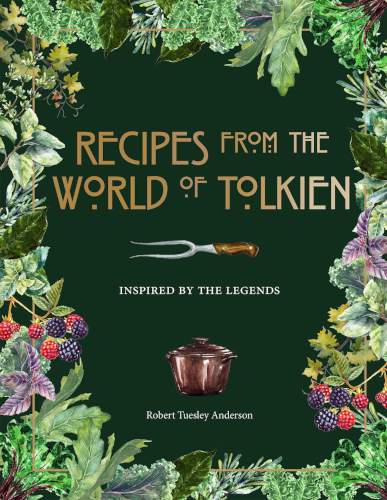 One could argue that every cookbook on this list owes part of their success to The Lord of the Rings, which pioneered geeky lore and paved the way for mainstream acceptance of fantasy and sci-fi.
Not to mention, of course, how The Lord of the Rings is itself filled with descriptions of fantastical foods and drinks. Using real-world ingredients, you'll learn to make recipes inspired by Middle-Earth—the very foods eaten by Elves, Dwarves, and more.
1. Heroes' Feast: The Official D&D Cookbook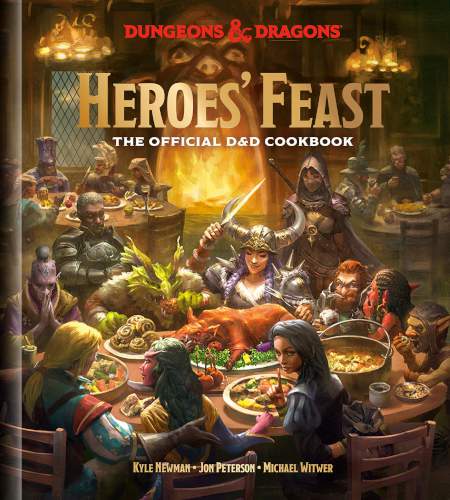 Heroes' Feast is the official cookbook of Dungeons & Dragons, containing recipes that range from the elegant delicacies of Elves to the uncivilized slop of Orcs—and everything in between.
You've surely heard of iconic classics like Iron Rations, Elven Bread, Hand Pies, and Evermead. In Heroes' Feast, you'll learn over 80 delicious recipes like Drow Mushroom Steaks, Trolltide Candied Apples, and the Potion of Restoration.