Dragons are one of the most fascinating subjects in fantasy literature, but they're far from the only creatures with legendary status.
In this article, I'll share with you some of my favorite books that engage with dragons and other mythical creatures.
If you're a fantasy book enthusiast with a special taste for draconian beasts and fantastical monsters, here are the best novels with dragons and mythical creatures worth reading!
15. The Hobbit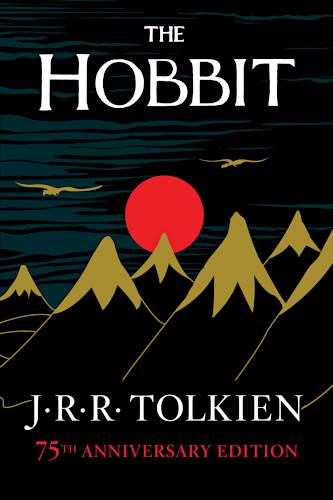 No list of books about dragons and other mythical creatures would be complete without this book by J. R. R. Tolkien.
Tolkien's stories will always be one of the largest influences in fantasy literature, with modern fantasy stories still relying on many of the tropes that he pioneered. For newbies to fantasy, Tolkien is a solid entry point.
The Hobbit centers on Bilbo Baggins, Gandalf the Wizard, and thirteen dwarves as they embark on a dangerous journey to retrieve a lost treasure. Their path leads them to the den of Smaug the Dragon, who does not appreciate the visit.
14. Eragon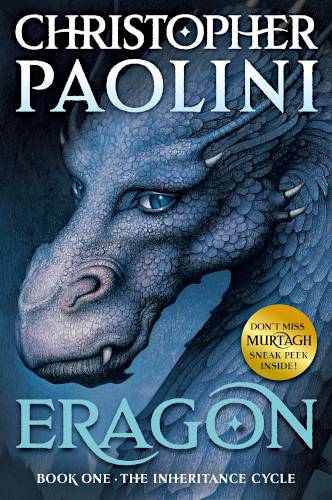 Another absolute classic, Eragon is a great story of friendship, courage, and magic. The plot follows the adventures of a young boy named Eragon, who one day finds a mysterious egg.
As time passes by, Eragon finds out that it's actually a dragon's egg! And that launches him on a sprawling adventure where he acquires magical powers and fulfills his destiny as a Dragon Rider.
13. The Dragon and the George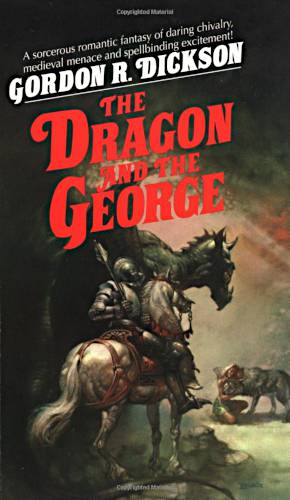 The first book of the Dragon Knight series is a relatively unknown saga centered on dragons and other magical creatures.
In The Dragon and the George, Jim Eckert finds out that his fiancée was sent to an alternative universe—and he must now go rescue her.
Once there, he learns that his own body isn't quite the same. An unfortunate body swap with Gorbash the Dragon makes everything just a little bit more complicated.
12. The Tea Dragon Society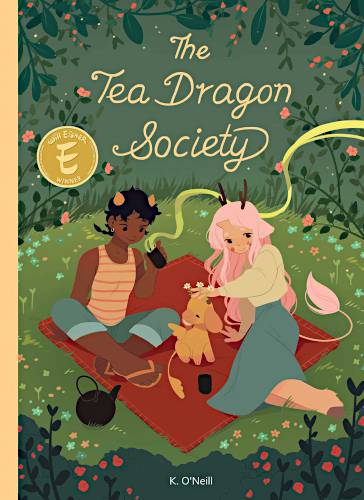 The Tea Dragon Society is a graphic novel that may seem aimed at YA audiences, but it's really a great story for all ages.
Greta is a blacksmith's apprentice, who one day discovers a lost tea dragon in the marketplace. That encounter changes her life as she starts learning all about the disappearing art of tea dragon caretaking.
This wholesome contemporary book is a great read that plays with the fantasy genre and strives to create something new.
11. The Resurrectionist: The Lost Work of Dr. Spencer Black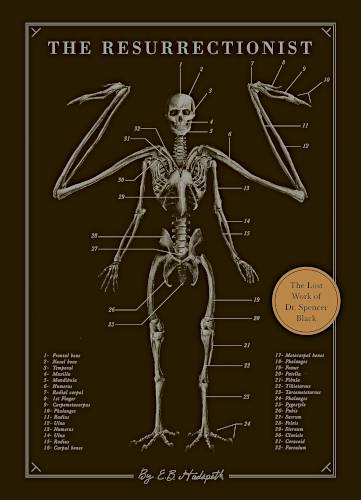 Can you picture Philadelphia in the late 1870s? Cobblestone streets, dim gas lights, foggy landscapes, dark victorian buildings like the Academy of Medicine—it was a different time back then.
And during that time period, Spencer Black has a rather controversial hypothesis: What if mystical creatures were, in fact, our ancestors?
The Resurrectionist: The Lost Work of Dr. Spencer Black takes two directions: the first half is a fictional biography of Dr. Black and the second half is a taxonomic work of all mythological creatures with detailed anatomical illustrations.
10. The Priory of the Orange Tree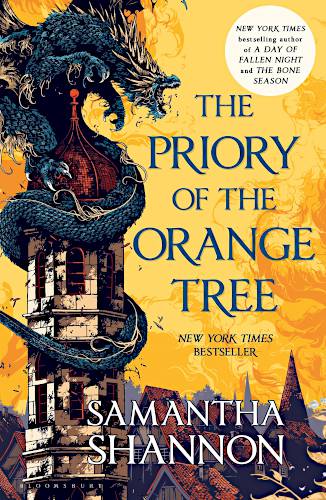 In The Priory of the Orange Tree, humans and dragons are on the brink of war. In the midst of that, Queen Sabran the Ninth is threatened by assassins while her realm struggles with a growing conflict.
This is a multilayered and fascinating book, with a similar atmosphere to A Game of Thrones. If you're into epic fantasy that's filled with schemes, plot twists, and political intrigue, then this book is for you.
9. Snow, Glass, Apples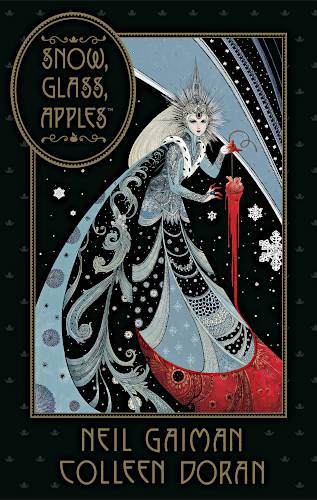 We're all familiar with the story of Snow White, whether it's the Disney version or the original Grimm fairy tale. But Neil Gaiman's retelling in Snow, Glass, Apples is fresh, special, and unlike all of that.
As it turns out, the Evil Queen might not be as evil as we thought—and Snow White may not be as innocent and helpless as we've been led to believe by all the stories painted about her.
If you're into fables and enjoy alternative retellings that take creative liberties, you'll definitely enjoy Snow, Glass, Apples.
8. A Cosmology of Monsters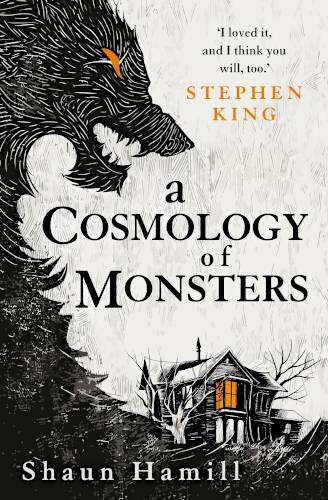 A Cosmology of Monsters is a haunting coming-of-age story, full of monsters hidden in corners and houses with weird happenings.
Noah Turner's family can see monsters. His father is obsessed with these Lovecraftian horrors, his mother is in denial and won't acknowledge them, and his popular sister ignores it. As for Noah himself? He embraces the strangeness and lets them in.
Follow his adventures and see what happens when families don't talk about what's really important. Noah is soon haunted by demons, monsters, and even darker beings.
7. Forbidden Forest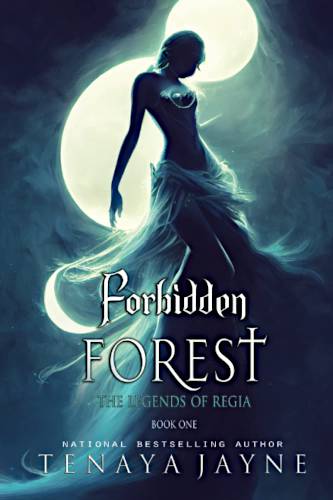 Forbidden Forest is an urban fantasy novel that features elves, vampires, and other creatures like shapeshifters. It follows the adventures of Forest, a half-elf who isn't respected in her community.
Her job is to guard a portal on Earth, but she also has to take an extra mission and escort a vampire prince through their enemy's land. How far would you go to gain the respect of your community?
6. A Creature of Moonlight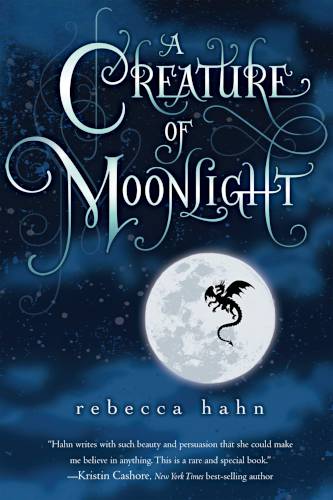 In A Creature of Moonlight, Marni is half girl and half dragon—a fantastical racial mixture we don't often see in fantasy. As if that weren't enough, Marni is also the only heir to the throne, but she's living in exile.
Should she go back and fight against the evil kings who want her dead? Or should she just disappear and live a quiet life of solitude?
A Creature of Moonlight is yet another great coming-of-age story that's filled with dangers, growth, adventure—and one of the rare stories to feature a dragon protagonist, even if she's only half.
5. The Shadow of the Gods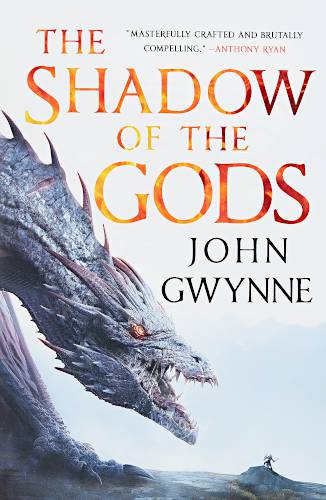 The Shadow of the Gods features a Norse-inspired world that's full of myth, magic, and a prevailing sense of vengeance.
This is one of the best contemporary epic fantasy books, centering on the rising of a new world—a world that's populated with monsters and other creatures that feed on the bones of dead gods.
Is this the only possible future? Find out as a huntress, a noblewoman, and a thrall fight for their land and a better life.
4. Catastrophe: And Other Stories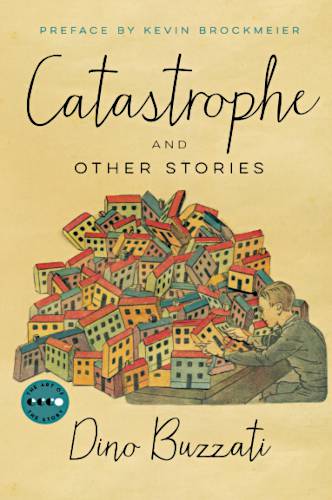 Catastrophe: And Other Stories is a collection of tales that reflect on the blurry line between reality and fantasy. Each story has a mysterious or fantastical element, brought to you with humor and style.
One special mention for the story titled "The Slaying of the Dragon." In this one, the traditional concept of dragons as evil and bloodthirsty creatures is challenged—instead, they're seen as just animals.
Fascinating and engaging, Catastrophe: And Other Stories offers new perspectives on the world of fantasy and mystery.
3. The Last Unicorn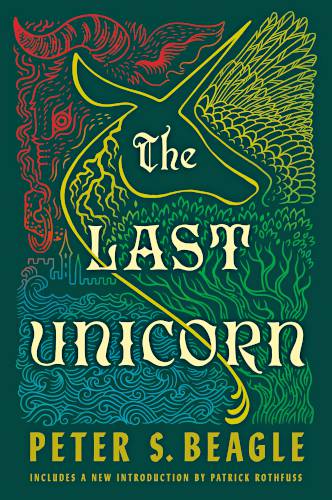 Variations on unicorns exist across cultures throughout the centuries. They're often portrayed as magical creatures surrounded by mystery, with gentle, kind, and innocent personalities.
The Last Unicorn is a classic fantasy book about the last of their kind as it's confronted by the possibility of extinction.
With the threat of a mad king's curse looming overhead—plus other dangers along the way—a company of people embark on a journey to learn the truth about unicorns.
2. Tooth and Claw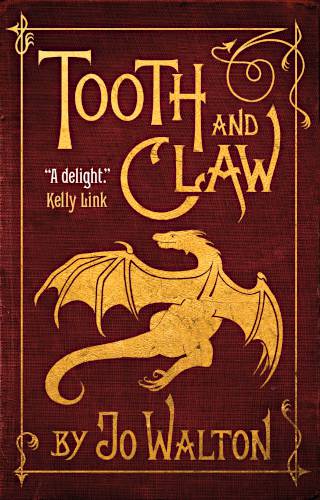 Are you into Victorian-style novels? If so and you haven't read Tooth and Claw yet, you should make it your very next book to read.
In this amazing book, we witness the story of dragons as protagonists—who are more than mere "creatures"—and in their culture, dead bodies are consumed as a form of an inheritance ritual.
Unfortunately, while this ritual is taking place, the son-in-law breaches tradition and misbehaves by helping himself to a second portion. That, of course, leads to all kinds of greater trouble.
Along with its engagement with politics, class, and romance, Tooth and Claw is a truly unique addition to the fantasy genre.
1. Dragons at Crumbling Castle: And Other Tales
No list of fantasy books would be complete without at least one book by Terry Pratchett, who has written some of the funniest and sharpest books in the entire genre.
Dragons at Crumbling Castle: And Other Tales is meant as a children's book, but it's a great read across all ages. The premise is simple: a group of dragons invade King Arthur's castle and create quite the chaos, leaving a small boy alone to fight against the dragons and win the castle back.
Hilarious, wholesome, and perfect for a chill reading session, Dragons at Crumbling Castle: And Other Tales is a must-read for any dragon enthusiast in need of laughter. And if you like this one, you should absolutely check out Terry Pratchett's incredible Discworld series, too.