Thriller novels are still some of the most popular on bookstore shelves, and one subgenre that people seriously love is the spy thriller. For decades, the spy novel has endured as escapist entertainment and political commentary wrapped up in one.
For many, the first character to pop into one's mind when it comes to spy fiction is, of course, James Bond. But even as Agent 007 and his counterparts dominate shelves, there's still a vast variety of other spy thrillers that you can enjoy.
Here are the best spy thriller books that offer something different than James Bond and his style of espionage.
10. The Gray Man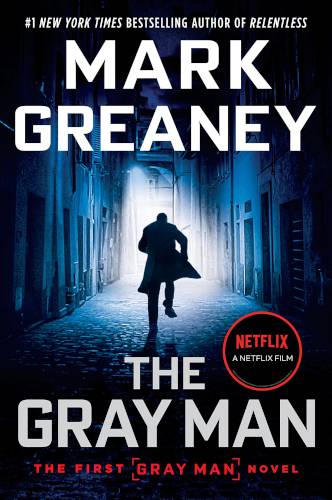 In a genre full of spy-turned-rogue thrillers, there's an iconic book series about a former CIA operative named Court Gentry.
The first book, The Gray Man, revolves around Gentry on a rescue mission for his handler. Along the way, he's pitted against former colleague Lloyd Hansen, who's sent to assassinate Gentry.
The cat-and-mouse chases are the highlights of the book. And despite being an assassin, Gentry has a moral core that makes him sympathetic and likable.
Fun fact: Mark Greaney was a collaborator with famed author Tom Clancy on his Jack Ryan books, and you can see the Jack Ryan inspiration in many sequences throughout the series.
9. The Kill Artist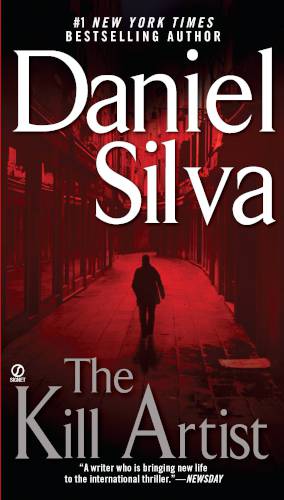 The Kill Artist is the first book in an ongoing series that features Mossad agent Gabriel Allon. In his debut story, Allon is now living as an art restorer but ends up being brought back to the field to protect peace talks in the Middle East. Allon's past soon haunts him.
The novel is filled with thrills and intrigue. Every detail feels massive, every chase sets you at pace, and every revelation hits hard.
Allon isn't the only character you'll want to root for, either. He's backed by a great supporting cast, with the standout being French-Jewish model/art dealer Ari Shamron.
8. The Day of the Jackal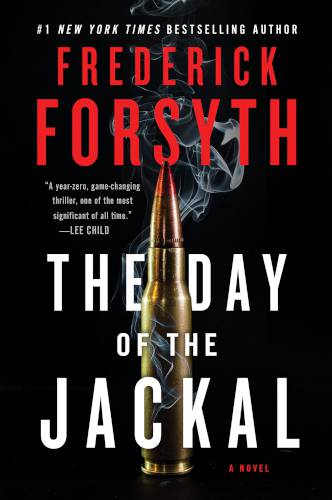 A classic spy novel to this day, The Day of the Jackal follows the titular Jackal, a mysterious assassin assigned by the French dissident organization OAS to kill real-life French president Charles de Gaulle.
Along the way, he faces adversaries from the French government and the English Special Service.
Author Frederick Forsyth used his experience as a journalist in West Africa as inspiration for the Jackal's historical backdrop. As a piece of war history and an espionage thriller, it's exciting on all fronts.
7. The Secrets We Kept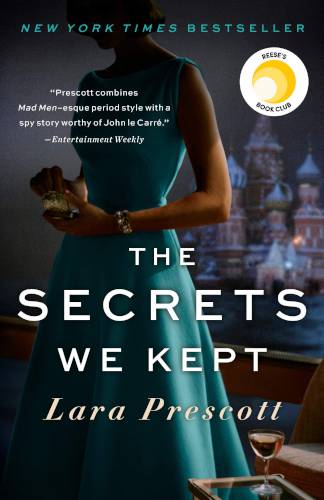 For a spy thriller book with historical context, The Secrets We Kept is a solid option. This Cold War novel centers on Russian-American secretary Irina who must assist in the smuggling of Doctor Zhivago into the USSR, where the book is banned.
Using her wits and courage, she must spread the word of Boris Pasternak's amazing classic novel. Author Lara Prescott expertly borrows some themes from Doctor Zhivago in the character of Irina, making her a compelling figure.
What's astonishing about The Secrets We Kept is the rich detail to the USSR's discreet history. Intricately woven, all of these details become sources of tension and thrills.
6. Restless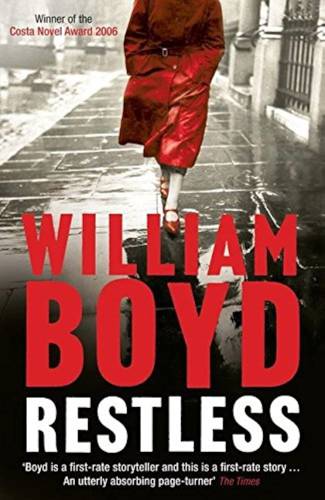 The espionage novel Restless centers on a young Russian woman named Eva (whose mother was a former spy) who's recruited to work for the British Secret Service.
She falls for her boss Lucas Romer, but soon learns of a conspiracy that's lurking behind the demise of other agents.
The novel jumps from one time period to another, as well as between first-person and third-person perspectives, to explore Eva's inescapable destiny as a spy. And soon, the tension follows.
If you're looking for thriller novels that have intriguing female spies at the center, then Restless is worth reading.
5. The Thirty-Nine Steps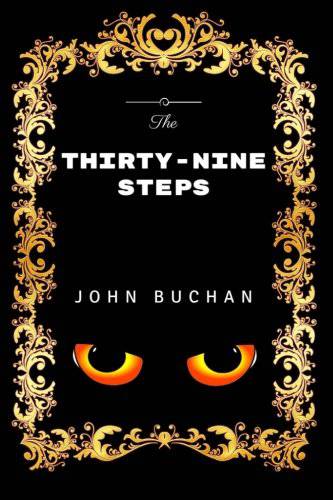 Major-General Sir Richard Hannay is an interesting spy. He has a stiff upper lip and a hunger for exploits, yet he ably escapes most rough scenarios unscathed.
Sir Hannay's background and experience in exotic places allows him to overcome tough obstacles—even ones as grand as when an entire army and police organization are after him.
In his debut appearance in The Thirty-Nine Steps, Hannay is accused of a murder he didn't commit, which sends him on the run and traveling around the globe to clear his name. Part adventure and part spy thriller, this novel is an escapist thrill ride on every page.
4. The Bourne Identity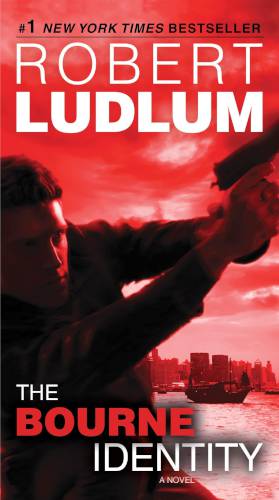 You probably already know who Jason Bourne is—the former CIA agent who lost his memory and needs to figure out who he is. But as good as the movies are, the novel offers a deeper study of Bourne as he retraces his steps and uncovers the horrifying truth.
Author Robert Ludlum wrote the first three Bourne novels (including The Bourne Supremacy and The Bourne Ultimatum) to utilize his maritime experience in crafting something "theatrical."
To his credit, the novels—most especially Identity—are true escapist thrillers that offer both suspense and sociopolitical commentary.
3. The Sympathizer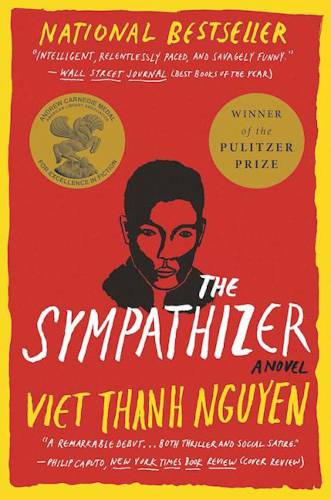 The Sympathizer follows the exploits of an unnamed North Vietnamese mole as he navigates life in exile to the United States. He jumps from being a communist aide, to being an expatriate in LA, to being an advisor for a war film, to being a prisoner as he returns.
Viet Thanh Nguyen's debut novel covers many genres that might seem bizarre for a Vietnam War spy novel. But you'll find yourself hooked between its espionage thrills and meta-commentary of America's views on the war. Think of it as Dr. Strangelove in Vietnam.
2. The Hunt for Red October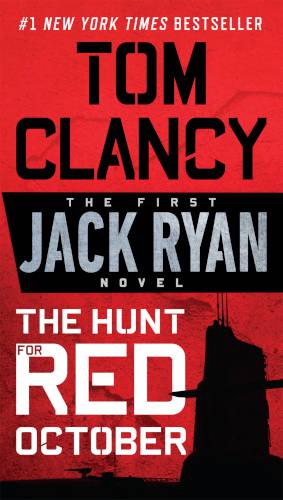 Tom Clancy is the architect behind the Ryanverse, which gave us several great spy characters like John Clark, Domingo Chavez, and of course Jack Ryan.
Haven't read Jack Ryan yet? A good starting place is his debut novel, The Hunt for Red October, where he must prove and stop a Soviet captain from firing a ballistic missile.
This novel is the reason why Tom Clancy became a huge name for epic spy stories. The Hunt for Red October is a masterclass of Cold War tension and espionage thrills.
1. The Spy Who Came in From the Cold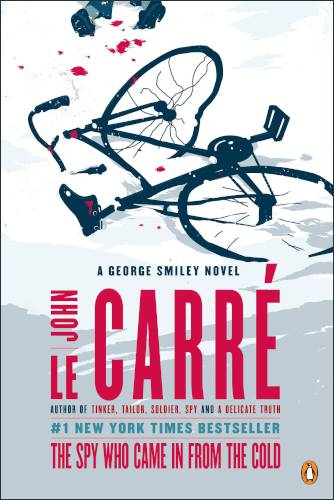 An article about the best spy thriller books would not be complete without John le Carré. His experiences as an agent for both the Secret Service and MI6 are what inspired him to write spy novels. His best has to be The Spy Who Came in From the Cold.
Centering on retiring agent Alec Leamas, the novel follows his last assignment: defect to East Germany and frame his colleague as an SIS double agent.
However, Leamas' confidantes in the Circus have different plans and intend to use him to take down the enemy. Out of Leamas' involvement comes irreversible consequences.
Smart, suspenseful, and startling, The Spy Who Came in From the Cold is the one spy thriller novel you don't want to miss.