Whether you're looking to bond with a vast ensemble of awesome characters, get lost in fleshed-out worlds with intricately woven plots, or just kill a lot of time because you're bored, few genres give as much bang for your buck as the epic fantasy genre.
If you want to sink your teeth into deep stories and complex settings, you can't overlook the vast number of great fantasy book series, including both modern and classic ones.
And we're talking about true series—not just trilogies, but book sets that span many entries.
Here are our picks for the best fantasy book series longer than a trilogy, with the best worlds, characters, and plots.
20. The Inheritance Cycle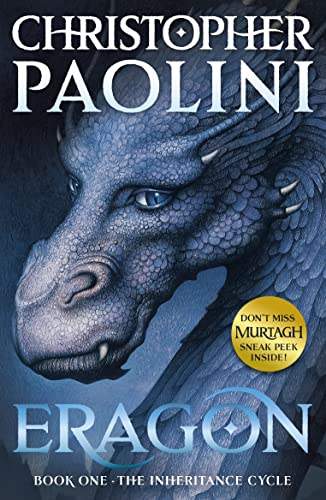 Over the span of four books and a short story collection, Christopher Paolini's world of Alagaësia has proven to be fertile ground for epic fantasy. With the upcoming Murtagh, there's more to look forward to.
The story follows a young teenager named Eragon, who's fortunate enough to stumble upon a dragon egg. Raising the dragon as his own, he and Saphira attempt to overthrow the evil king of Alagaësia.
Though the series has been criticized for being stylistically derivative and poaching motifs from The Lord of the Rings, it's still a valuable fantasy series in its own right.
19. Realm of the Elderlings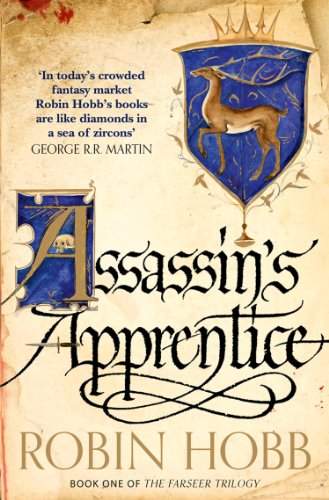 Robin Hobb's fantasy series that starts with Assassin's Apprentice is as epic as it is engrossing.
While it's technically the first book of The Farseer Trilogy, it turns out that The Farseer Trilogy is just the first of several trilogies within a greater set of works called Realm of the Elderlings.
This first book follows Whit, a young man who's invited into the royal household in order to train as an assassin. However, there are secrets everywhere and magic all around.
Spanning 16 novels that comprise four trilogies and a quartet, Realm of the Elderlings has come to an end and will forever be one of the greatest epic fantasy series worth reading.
18. The Grishaverse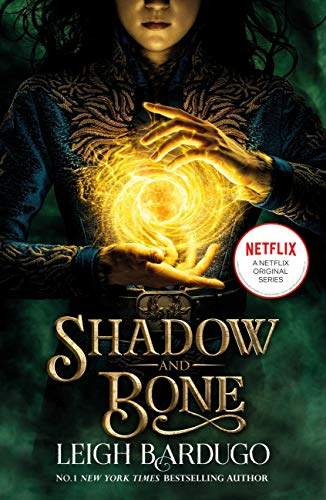 Though the story of Shadow and Bone was originally meant to be a trilogy, author Leigh Bardugo was so enamored with her world that she wrote several more novels and short stories. It's all now grouped under the wider umbrella of The Grishaverse.
The story follows the life of Alina Starkov, a young girl living in the fictional land of Ravka. When she discovers that she possesses magical powers, she becomes the subject of intense curiosity—and fear.
After completing her trilogy, Bardugo went on to write a duology (Six of Crows), another duology (King of Scars), and a few companion books, making this one of the longer fantasy novel series.
17. The Drenai Saga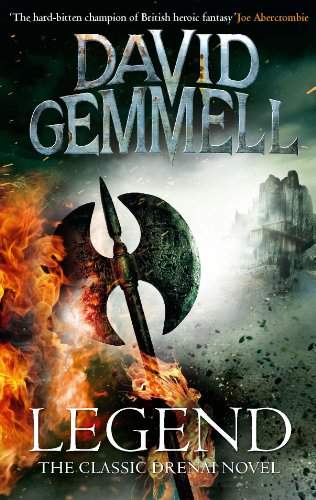 Believe it or not, David Gemmell's famed Drenai Saga books were spawned from a mistaken cancer diagnosis. While awaiting treatment, Gemmell began writing the first novel of the series.
Luckily for him, he didn't have cancer. And luckily for us, we now have a total of 11 books to read in this fantastic, complex fantasy series. Talk about epic!
These heroic fantasy novels focus on a race of people known as the Drenai, and they incorporate tales and myths of other species such as the Vagrians, the Ventrians, and the Nadir.
Note: The Drenai Saga wasn't originally published in chronological order. There's nothing wrong with reading it in published order, but just know that the first book Legend is actually 7th chronologically!
16. Percy Jackson and the Olympians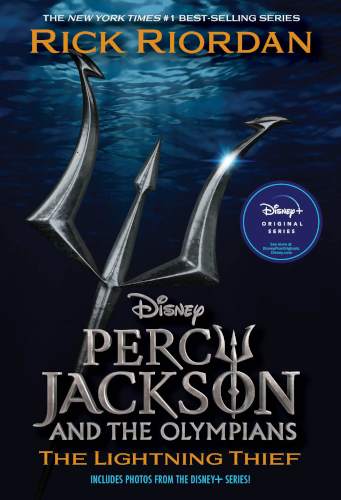 Percy Jackson and the Olympians consists of five novels that follow the life of Percy Jackson, a young demigod who must prevent the titans—led by the evil Kronos—from destroying the world.
The catch? All of that sounds like it takes place in the ancient world, but it's actually happening in the 21st century.
That simple twist makes the overall story feel that much more fantastical. Suddenly, all of the events that transpire in these novels feel strangely possible.
Rick Riordan's books feature romance, adventure, and frequent cameos from stars of Greek mythology, making it well worth a read—even if the whole series is geared towards younger readers.
15. The Song of the Lioness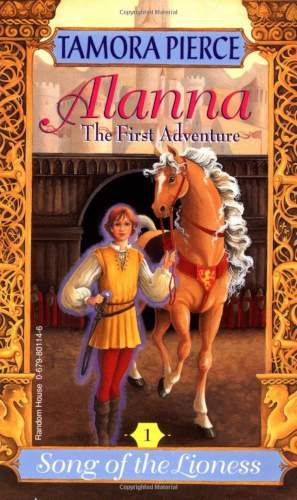 Consisting of only four novels, Tamora Pierce's young adult fantasy series The Song of the Lioness just barely makes the cut—but it has everything you might want from a medieval adventure.
The story follows Alanna of Trebond, a noblewoman who disguises herself as a man in order to train to become a knight.
She fools everyone by exchanging places with her brother Thom, though this, of course, leads to complications of its own...
This intelligent and prescient fantasy series explores themes of gender identity and societal expectations of men and women, all set against a fun backdrop of a fantastical imagining of early history.
14. The Chronicles of the Black Company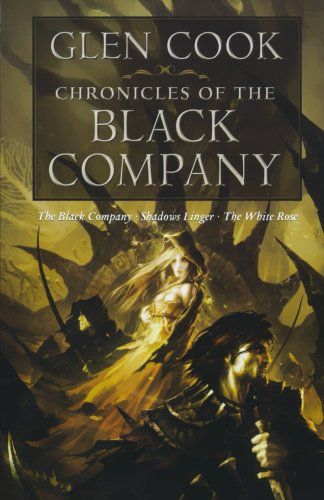 Glen Cook's The Chronicles of the Black Company series kicked off with The Black Company in 1984, and have since been sectioned into three separate series within the Chronicles.
The first is the original trilogy called The Books of the North. Then came the duology called The Books of the South. Finally, we have the quartet called The Books of Glittering Stone.
Many other complex fantasy series—including Malazan Book of the Fallen—owe plenty to this dark fantasy series.
If you're interested in seeing how influential The Black Company really was, you may want to read the first few books in this series before tackling some of the other ones mentioned in this list.
13. The Wheel of Time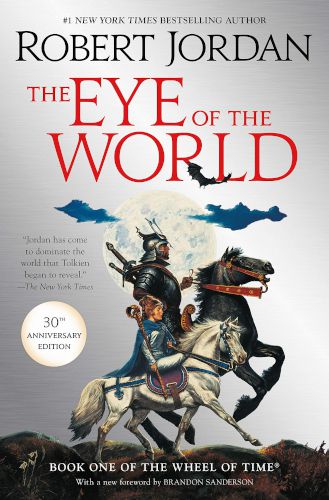 The Wheel of Time series stretched on for so long that author Robert Jordan died before he could reach the end.
Fortunately, he kept detailed notes that allowed another prolific fantasy author to finish his work—and who else for the job than modern fantasy giant Brandon Sanderson?
While Jordan was in the middle of writing what he thought would be the final volume, Sanderson ended up splitting that book into three separate (and huge) books, bringing the total Wheel of Time book count to 14 (or 15 if you count the prequel).
12. The Riftwar Cycle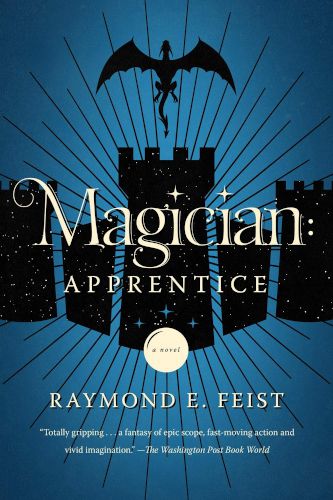 The famed Riftwar Cycle is a classic fantasy series, which kicked off with Magician: Apprentice in 1982 and kept running up to 2013, summing up to an impressive total of 30 books across 10 distinct series.
Over the course of that 30-year period, author Raymond E. Feist also published several novellas and short stories in the same universe. If you want a long fantasy book series, this is one of the longest.
Fun fact: If you've ever played the classic PC role-playing game called Betrayal at Krondor, you're already familiar with the universe Feist created!
11. Malazan Book of the Fallen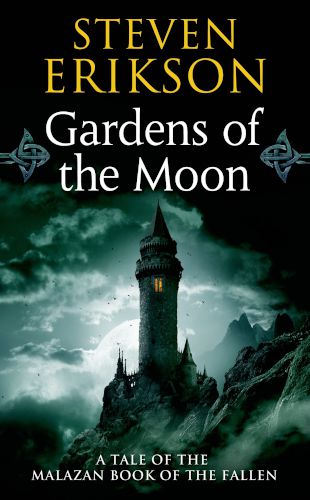 Steven Erikson's Malazan Book of the Fallen is a mammoth series, but you wouldn't necessarily know it just by looking at the 10 volumes that make up the main series. These are actually just the beginning.
In addition to the main series, Erikson is also working on a prequel series called The Kharkanas Trilogy and a sequel series called The Witness Trilogy. Plus, there have also been several side novellas.
Things in the Malazan universe have gotten so complex that there are entire flowcharts created by fans to to show you the "right" order in which to read the books!
It's one of the deepest and most intricately plotted fantasy book series you'll ever read, and possibly the most rewarding to finish.
10. The First Law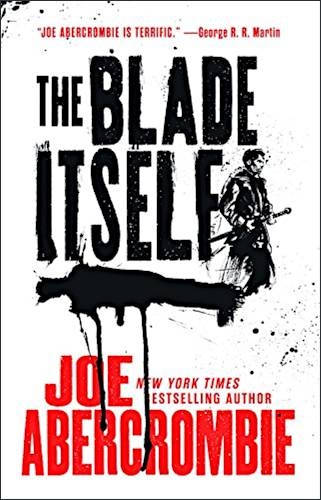 The first three books in the world of Joe Abercrombie's The First Law are somewhat like The Lord of the Rings if it were much more violent and everyone in the Fellowship hated each other.
After that first trilogy, Abercrombie went on to write more standalone novels and sub-series in the same world, so there's plenty more to read after the end of the Last Argument of Kings.
What makes this series fantastic is the somber, dark tone that brings to life a vivid portrait of an unwelcoming world.
9. Discworld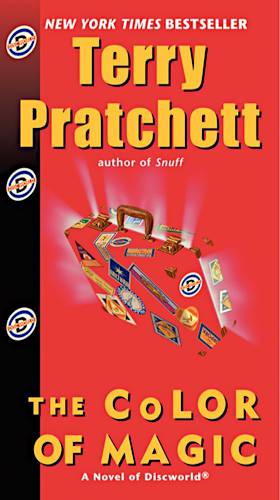 When Terry Pratchett departed this world in 2015, he'd already completed a whopping 41 novels in the Discworld series, alongside plenty of others (including forays into science fiction).
The Discworld books are overtly humorous stories, but as the series goes on, they begin to take on surprisingly deep topics with important things to say about the world we live in.
Even so, they never get so serious as to bog themselves down. In fact, the Discworld books are always great for when you want to kick back, relax, and forget your troubles for a while.
8. The Mistborn Saga
One of Brandon Sanderson's most iconic series, the Mistborn Saga looks like a standard trilogy at first glance—until you realize that it's actually a series of trilogies!
Each Mistborn trilogy takes place in a unique era in time:
The first three books take place in a world that looks like Lord of the Rings if Sauron had won before the series started.
The next three books jump forward to a time that blends its fantasy foundation with western elements.
The remaining two eras (when they're eventually written) will take place in a modern urban-fantasy setting and a far-future science-fiction setting.
7. The Dresden Files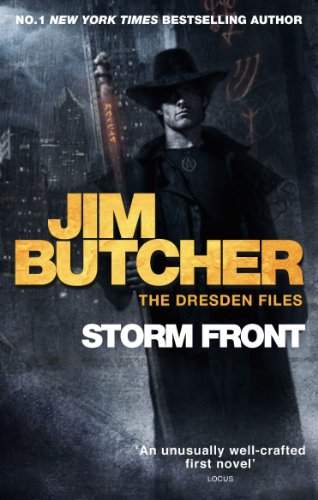 In the brief span of only 20 years, author Jim Butcher wrote as many as 17 novels in his acclaimed The Dresden Files series.
That doesn't even include all of the short stories he has penned that take place in the same universe, or the eighteenth novel that's slated to come out in 2024. The epic scope is only matched by how fun it is.
While the entire series is too sprawling to summarize in this entry, suffice it to say that it follows the adventures of Harry Dresden, a wizard who works in modern-day Chicago as a private investigator.
His cases involve all kinds of supernatural elements including magic, vampires, werewolves, spirits, demons, and whatever monsters emerge from the darkest depths of Butcher's imagination.
6. The Earthsea Cycle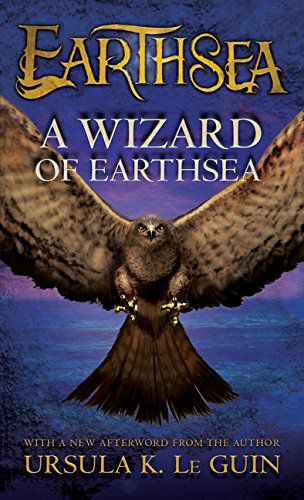 The oldest fantasy book series in this article, Ursula K. Le Guin's Earthsea Cycle begins with A Wizard of Earthsea, which was first published way back in 1968.
The series may have been a trilogy at first, but Le Guin eventually went on to write Tehanu in 1990, then Tales From Earthsea and The Other Wind in 2001, capping off the superb story.
As old as it is, there are still some fresh ideas in here, and it's widely considered one of the pioneers of the fantasy genre.
5. The Stormlight Archive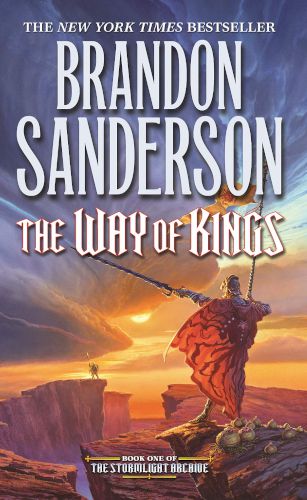 As of this writing, there are currently four books so far in Brandon Sanderson's The Stormlight Archive, which is planned to spread across a total of 10 volumes by the time it's finished.
Each of the already-written books are over 1,000 pages, so there's already plenty to read and marvel at—not to mention that this series has some of Sanderson's most ambitious concepts.
And while this may be a long series, the nice thing is that each individual book's story is perfectly satisfying with its own beginning, middle, and end.
Sanderson releases Stormlight Archive books at a pace of one every 3–4 years, with the next one scheduled to come out in 2024. Still hungry for more? There are also two novellas in Edgedancer and Dawnshard.
4. The Dark Tower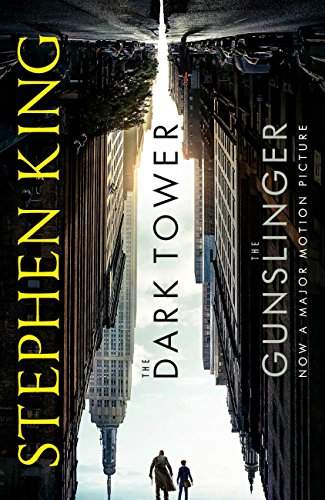 Of course Stephen King had to make an entry onto this list. While he's best known for his work in the horror genre, he's also written several fantasy works that are worthy of mention.
In particular, there's the Dark Tower series, which spans eight novels and a novella, in which we follow the life of Roland Deschain of Gilead, a member of a knightly order known as Gunslingers.
In this apocalyptic world that feels akin to the lawless Old West, he travels toward the Dark Tower and encounters all manner of difficulties along the way.
3. Outlander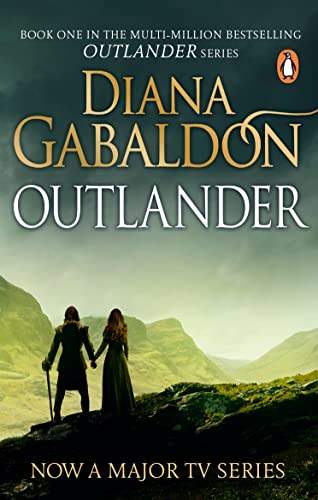 Perhaps the longest-spanning fantasy novel series as far as active years publishing, the Outlander series started in 1991 and continues on with the latest book released in 2021—and another coming.
The story follows the life of Claire Randall, a nurse who realizes she can time travel. Landing back in 18th century Scotland, she lives an exciting life of romantic adventure with the Highland warrior Jamie Fraser.
Having sold over 50 million copies, it's one of the best-selling fantasy series of all time. With a tenth (and final) novel being expected soon, fans of Gabaldon's work eagerly await the final entry.
2. The Chronicles of Thomas Covenant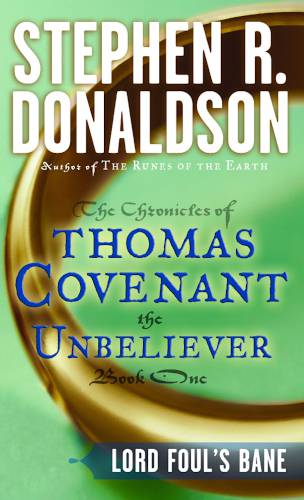 There are few novels that have as much lore and mythos as Stephen R. Donaldson's The Chronicles of Thomas Covenant. It's the stuff to match Tolkien's The Lord of the Rings, if you ask me!
This book series, which comprises 10 books in the form of two trilogies and a tetralogy, follows the life of Thomas Covenant, an embittered author who suffers from a chronic case of leprosy.
However, he's fated to save the world—an alternate world in an alternate reality, that is.
The complexity of these novels is part of their appeal. As he struggles against the Foul Lord, we eagerly flip through the pages anticipating each next step, all the way to the great climax!
1. A Song of Ice and Fire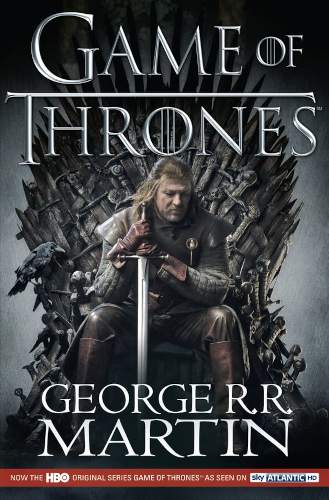 All controversy aside, there's really no fantasy series better than George R. R. Martin's A Song of Ice and Fire. It's far superior to its television adaptation, which makes it even more worthy of a mention.
The series follows the contests and battles of numerous individuals and families across two continents—Westeros and Essos—as they vie to seize The Iron Throne. Oh, and there's some magic in there as well.
Martin's Westeros and all of the surrounding kingdoms form a lived-in world that's as vivid as our very own. Couple that with his well-crafted storylines featuring complex, nuanced characters with vastly unique perspectives? You have a truly immersive fantasy series.
Though it has no ending yet—and many fans have already resigned themselves to the fact that we'll probably never get one—A Song of Ice and Fire still shines as the epitome of gritty political fantasy.
It's truly some of the best fantasy literature ever written, so it's an easy pick to top our list of best fantasy book series of all time.