It can be hard to keep up with all the new books that come out every year, especially in the numerous fantasy genres and subgenres.
It's even harder to keep up when you realize there are so many great classic fantasy books still worth reading if you haven't already.
Between all of those books, you might feel like you don't have time to add anything new to your reading list—and you might be right! In that case, I recommend starting with the classics.
Classic fantasy books are important because they show you where the genre started and how it all evolved and help you have a stronger appreciation for what came after. Moreover, they're classics because they're good and they've stood the test of time.
Not sure where to start? Here are the best classic fantasy novels of all time that are still worth reading today.
Note: Many of these are part of a series. In such cases, I'm just going with the first title of that series even if it isn't necessarily the best book in that series.
15. The Neverending Story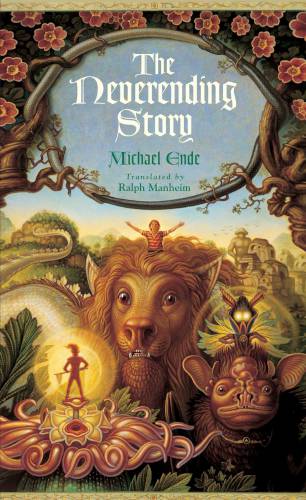 Bastian is a kid who isn't quite having the best time. Neglected and alone, he eventually finds himself running for safety after he's attacked by some bullies.
He finds shelter in an antiquarian bookstore, where he happens upon a book that changes his life forever.
Follow Bastian's adventures and get to know first-hand the story behind the famous movie that won over the hearts and minds of every kid who watched it back in the 1980s.
14. The Princess Bride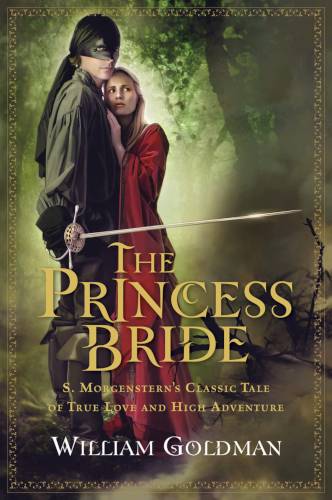 While plenty of people are aware of the film version of The Princess Bride, far fewer have read the book. If you've seen the movie, the plot is largely the same, even down to the frame story, but if you're a fan of the movie, it's well worth a read.
13. Pawn of Prophecy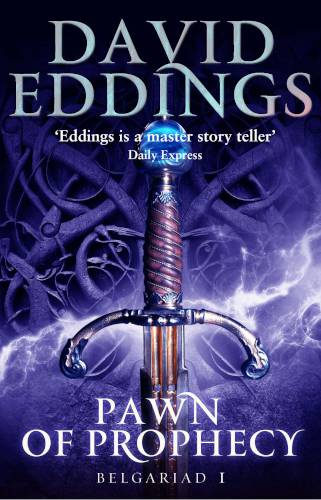 The first volume in Eddings' epic series The Belgariad, this novel might seem derivative at first, until you realize it's probably the other way around. This is not especially deep, but there is plenty of fun to be had throughout the entire series.
12. The Hobbit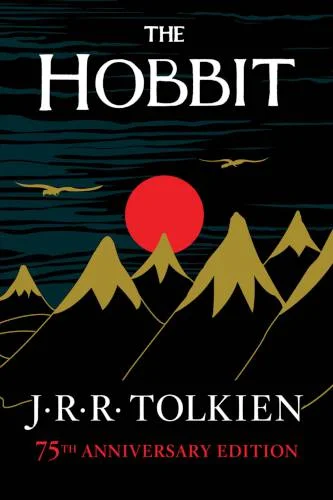 Modern fantasy owes a debt to Tolkien's influence, that is a fact. Plus, The Hobbit is an amazing story about friendship and courage!
While The Fellowship of the Ring might have been a better inclusion, there are already so many long series here that a short standalone novel is a nice palate cleanser.
11. Magician: Apprentice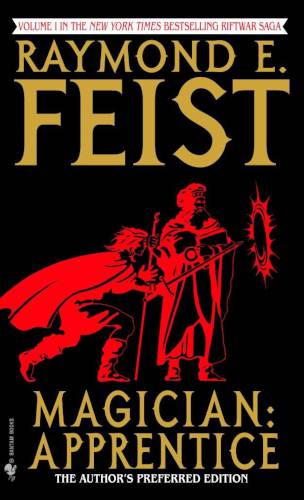 Magician: Apprentice is the first installment in Feist's longrunning Riftwar saga. This is epic fantasy at its most epic, which means that things might take a little while to get going...
...But you'll be sucked in pretty quickly. This is also only the first half of a long novel, so be ready to get the sequel, Magician: Master.
10. Chronicles of the Black Company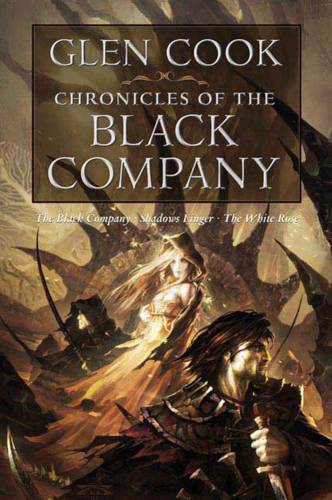 If you're a fan of military fantasy in the vein of Steven Erikson's Malazan Book of the Fallen series, you'll probably like Glen Cook.
Cook's The Black Company series was a major influence on several fantasy authors, but Erikson acknowledges Cook's influence on his own work. Grim and dark, but not quite grimdark.
I definitely recommend picking up Chronicles of the Black Company, which is an omnibus edition that includes all three books of the original trilogy: The Black Company, Shadows Linger, and The White Rose.
9. The Color of Magic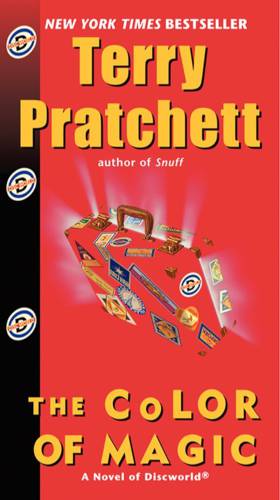 We've talked about Pratchett's Discworld series before when we looked at sci-fi and fantasy authors with humor. The Color of Magic is Pratchett's first novel in this setting, and while it isn't as brilliant as some of his later works, this is where it all began.
Just note before you read it that it ends on a bit of a cliffhanger, so be ready to read the follow-up, The Light Fantastic.
8. The Sword in the Stone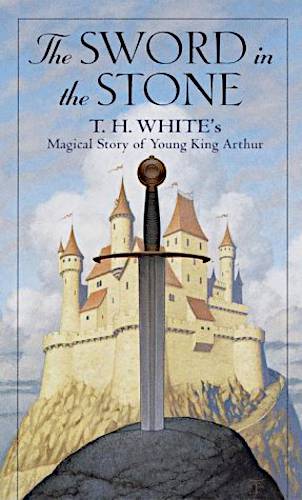 This is the first volume in White's series The Once and Future King. You probably know parts of this story or even most of it...
...But Arthurian Legend isn't referenced in fiction as much as you might imagine! If you've only seen the Disney movie, be prepared for something fairly different.
7. The Mists of Avalon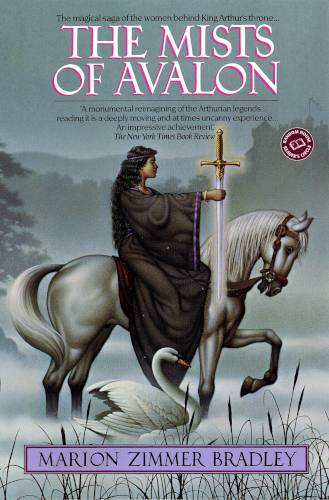 The Mists of Avalon is a historical fantasy novel, we get to explore the legends of King Arthur—except the protagonist here is Morgaine, the princess of Avalon and King Arthur's half-sister.
This switch in perspective provides a freshly interesting take on the myth as a whole, with the entire book being a re-exploration of the Arthurian legends from the viewpoints of women.
Jump into these remote times and get to know more about the characters who went on to inspire a remarkable number of artworks, books, movies, TV shows, and more.
6. Glory Road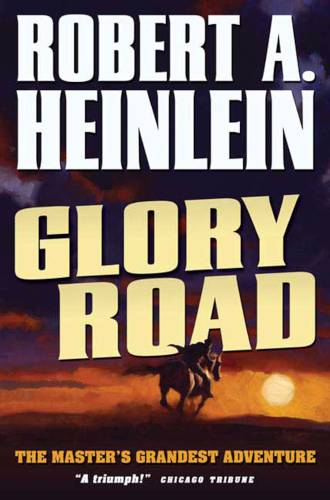 Evelyn Cyril Gordon is a soldier who—after a series of unusual circumstances—finds himself in charming France with an exceptional amount of free time on his hands.
After engaging with a very peculiar newspaper ad, he finds himself in the role of the hero on the titular Glory Road. This journey involves all kinds of adventures, including traveling to a different dimension where the fate of the world depends on him.
5. The Dragon and the George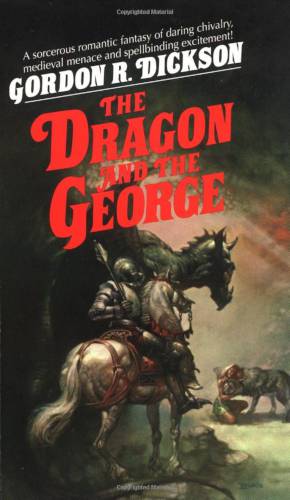 Gordon R. Dickson's The Dragon and the George is the first in his Dragon Knight series. This classic fantasy book, first published in 1976, delivers an amazing mix of charm, adventure, and humor.
Plus, it features one of my favorite character tropes in its protagonist: the dorky adventurer!
Jim Eckert holds a doctorate in medieval history. He's engaged to marry another academic, Angie Farrelly, who's into English literature and working to earn her own doctorate. To pay for her studies, she works as a lab assistant and takes part in experiments—like astral projection.
One day, something goes wrong and she's catapulted into an alternative reality of medieval fantasy. Jim follows after her to rescue her, but an unfortunate body swap with a nearby dragon makes everything even more complicated than it already was.
4. Seventh Son and Red Prophet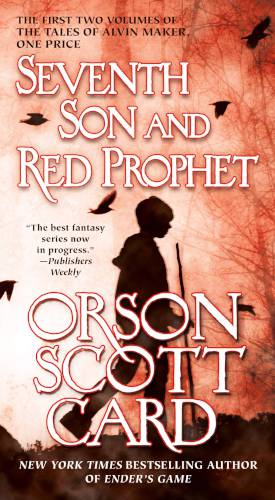 Seventh Son is the first book in Orson Scott Card's The Tales of Alvin Maker series, but you can also view it as a standalone book.
It engages with the story of Alvin, the seventh son of a seventh son—and according to folklore, he's a bit of a weird fellow. Alvin always felt different from the rest of his family, and now he finds out why.
At the same time, a young girl Peggy located far elsewhere is perfecting her special magical ability. Eventually, they will meet as fate demands.
Red Prophet is a kind of follow-up story that takes the concepts of Seventh Son and plays with them further using all-new characters in a fresh setting involving Native Americans.
If you're going to check out Seventh Son, I recommend grabbing the version that includes both Seventh Son and Red Prophet!
3. Something Wicked This Way Comes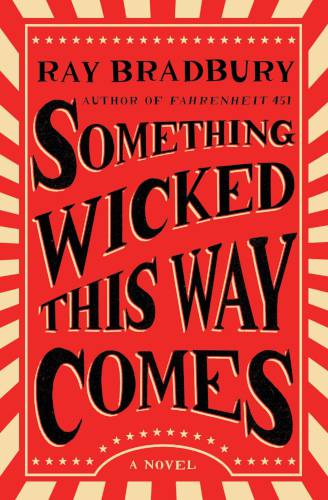 Fantasy isn't all swords and sorcerers, which is something Ray Bradbury understood very well.
This is fantasy on the dark side, but it certainly isn't horror. Something Wicked This Way Comes actually has a fair amount in common with what readers now refer to as urban fantasy.
2. A Wizard of Earthsea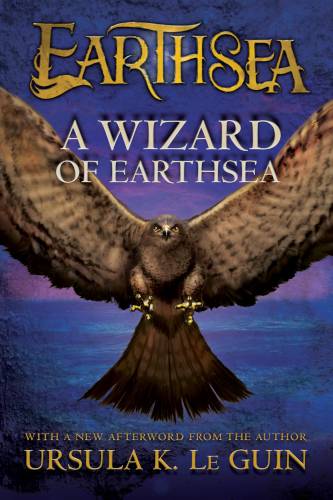 Ursula K. Le Guin is considered by many—both critics and readers alike—to be one of the most influential fantasy writers of our time. And for good reason! She's truly one of the queens of this genre.
A Wizard of Earthsea is one classic book that every fantasy genre fan needs to read at least once in their life.
After accidentally summoning a shadow creature, Ged the Sorcerer must find a solution and set things right. It won't be easy though, with several challenges in his way—like taming an ancient dragon!
First published in 1968, A Wizard of Earthsea will show you some of the deepest roots in fantasy literature and some of the most fascinating developments in what would become classic fantasy tropes.
1. The Silmarillion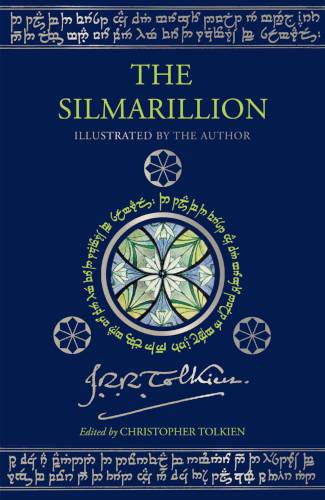 If you prefer novels that read like a forgotten history of a place that never actually existed, The Silmarillion is for you.
Famously more dense and difficult than Tolkien's Lord of the Rings trilogy, this isn't a breezy read. That said, it's one that Tolkien superfans love. If you have the patience to sit through dry prose, you'll discover more depth and breadth in this than almost any other fantasy book.
And the Best Fantasy Book Series
There's plenty here to get you started reading older fantasy novels, especially considering how long some of these series run. But it's also important to note that fantasy has come a long way since these classic fantasy books were penned!
Not only are there incredibly deep fantasy worlds to experience, but many of them are truly epic and span numerous books—much longer than traditional fantasy trilogies!