It's hard to beat a great detective novel. Only a few activities in life are more satisfying than sinking into your favorite chair with a cup of tea and trying to figure out whodunit.
After all, what's better than losing yourself in thrilling leads, charming characters, and intricate plots?
From old to new, hard-boiled to quirky, self-important to self-sacrificial, fictional detectives come in all varieties. As a mystery enthusiast, that's why I love detective stories.
Here are my picks for the best detective book series of all time. These span multiple books—usually featuring the same crime solver—so you can sink loads of time and get fully invested in the characters.
15. Nancy Drew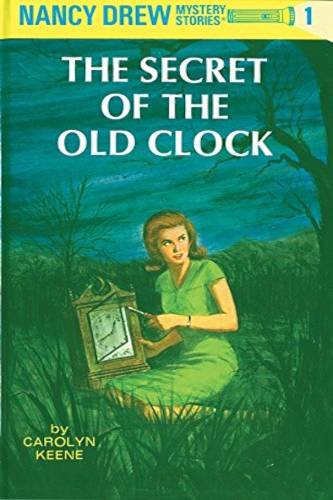 Let's start off with an absolute classic of detective stories: the Nancy Drew series by Carolyn Keene.
Nancy Drew, first appearing in The Secret of the Old Clock, is a young graduate who lives in the fictional town of River Heights with her attorney father. Helped by her friends, Nancy solves mysteries with the class, talent, and charm of an idealized female heroine.
Written by a collective but published under the single pseudonym of Carolyn Keene, Nancy Drew soon became the symbol of feminine emancipation and was a crucial step in women's literature.
If nothing else, Nancy Drew served as proof that women love mystery stories as much as men do—and more than that, some women are simply better at writing mysteries.
Nearly a hundred years later, we can still enjoy the Nancy Drew books (even if she's too perfect by today's standards) and celebrate this inspirational character of independence, intelligence, and courage.
14. Claire DeWitt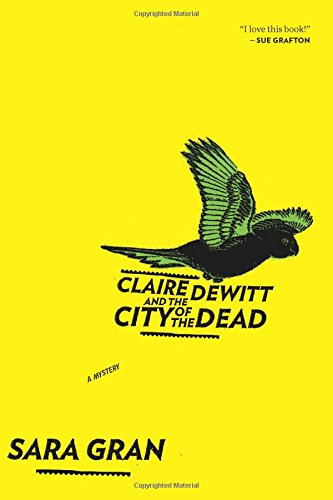 Claire DeWitt is unlike your usual detective in fiction. Sure, she smokes, and yes, she's successful enough to proclaim herself as "the greatest detective in the world." After all, confidence is key.
But Claire DeWitt also sports tattoos, she believes in dark omens, and she blends logical deductions with intuition, folklore, dreams, and other non-traditional methods to solve mysteries in her superstition-laden area of New Orleans, Louisiana.
It all starts when she investigates the disappearance of a man named Vic Willing, a prosecutor known for his many victories in homicide cases. Was he taken as an act of revenge? Did he disappear on purpose? Maybe we'll read some tea leaves to find out?
The Claire DeWitt Mysteries currently has three books in the series as of this writing, with more to come. If you want fresh twists on tired tropes, this is a great modern detective book series to bite into.
13. Hap and Leonard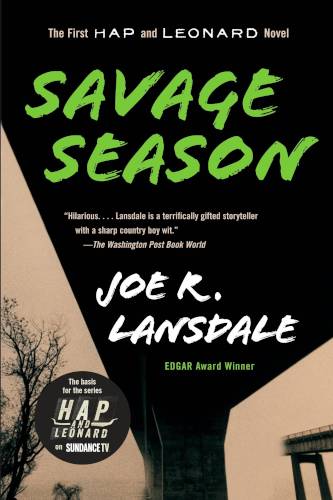 The Hap and Leonard series, created by author Joe R. Lansdale, centers on two amateur sleuths who are so different from each other, yet they're best of friends and work together as private investigators.
Hap spent time in a federal prison when he refused to fight in the Vietnam War due to his pacifist beliefs. Often blue and unlucky in love, Hap is like a fictional yet autobiographical version of the author, who admitted to crafting this character in the shape of his own self.
Leonard is a gay, black Vietnam veteran with a temper. He totes guns and often solves his problems with violence. The Yang to Hap's Yin, Leonard has many love stories to tell.
What an amazing duo, what excellent company. Hap and Leonard starts with Savage Season and goes on for a total of twelve novels (as of this writing), plus several other short stories and novellas.
12. Jack Reacher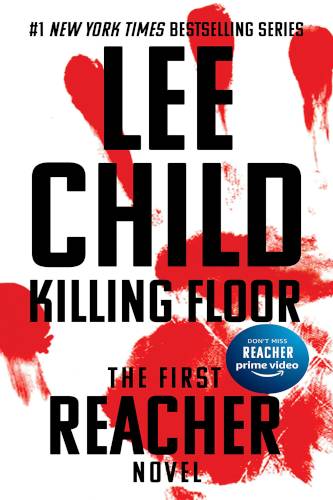 Jim Grant publishes the Jack Reacher franchise under the pen name of Lee Child, and so far he's written 27 books with another one slated for release this year. If you want a meaty detective novel series, there's plenty of amazing content to go through here.
Jack Reacher is a former Major of the United States Army Military Police Corps, who now works temporary jobs. He's highly skilled, well-trained, smart, but also deeply human and flawed.
All of these elements come together to form one of the greatest modern detective novel series. Even if you disliked the movie and TV adaptations, it's worth giving the books a shot.
Jack Reacher appears for the first time in the novel Killing Floor, where he arrives in the fictional town of Margrave, Georgia for no other reason than the fact that blues musician Blind Blake died there. Shortly after his arrival, Jack is arrested—for murder.
11. Rizzoli and Isles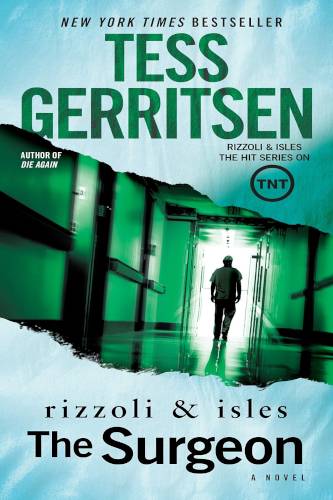 Written by Tess Gerritsen, Rizzoli and Isles is a popular detective novel series with thirteen books so far, each more gripping than the last.
They center on the adventures of Detective Jane Rizzoli and Dr. Maura Isles as they work together—despite their clashing personalities—to solve dark and mysterious crimes.
Tess Gerritsen's background as a former physician informs the procedural nature of these stories, providing a mysteriously suspensful experience that's infused with practical knowledge.
It all starts with The Surgeon, in which a killer is torturing and murdering lone women. He's precise, surgical, maybe even medically trained. But when one victim suggests the attacker died in the past, it raises the question: Who's torturing these women now?
10. Kinsey Millhone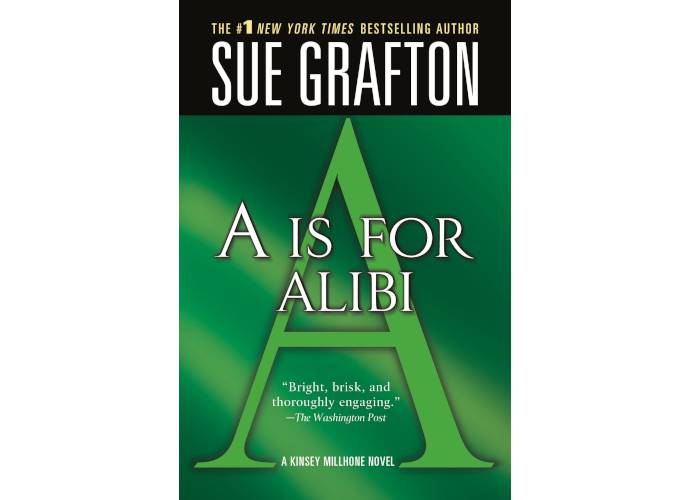 The Kinsey Millhone series, created by Sue Grafton, centers on the eponymous Kinsey Millhone—a former police officer who now works as a private investigator.
While Millhone is a bit eccentric and fussy, she gets the job done and she's quite good at it. But as with most detectives who have explosive personalities, Millhone is often an outcast from society.
One of the gimmicks of this series is that each book is titled after a letter of the alphabet. Sadly, Sue Grafton died before she could finish the final book for the letter Z. ("As far as we in the family are concerned, the alphabet now ends at Y," said her daughter.)
9. Harry Hole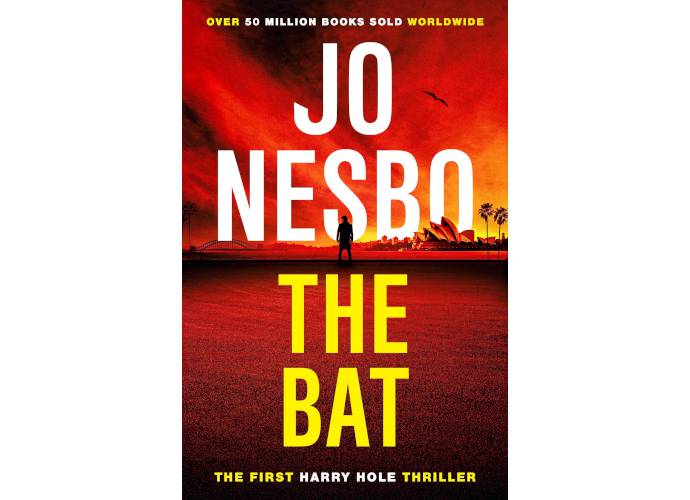 Detectives can often be live wires, but it's especially true of Harry Hole. He's a brilliant crime solver, but his approach to acquiring information and cracking cases can be... a bit unusual, to say the least.
Harry Hole is a Norwegian police officer who's sent to Australia to help out with an investigation into the murder of a young Norwegian girl. That investigation, of course, takes a few twists.
The Harry Hole detective novel series comes from the pen of Jo Nesbø, the beloved author who's famous for dark tones and mysterious plot developments. (There's a film adaptation called The Snowman, but stick with the books if you can! They're far better.)
8. The Dublin Murder Squad
Unlike most detective novel series, The Dublin Murder Squad doesn't center on one single character. Instead, each book in the series follows the case of a different police detective.
That said, you should definitely read the series in order because the lead of the next book always features in the previous!
The first book, called In the Woods, centers on two Irish detectives named Rob and Cassie who are working together to solve the murder case of a twelve-year-old girl.
It's a thrilling and fascinating murder case, but the whole thing is elevated by the captivating dynamic between the two lead detectives, who are each well-written and multilayered.
The Dublin Murder Squad is a series that's often dark and chilling, and it doesn't often rely on the usual detective story tropes. If you want to be hooked and unsettled, this is the detective novel series for you.
7. Miss Marple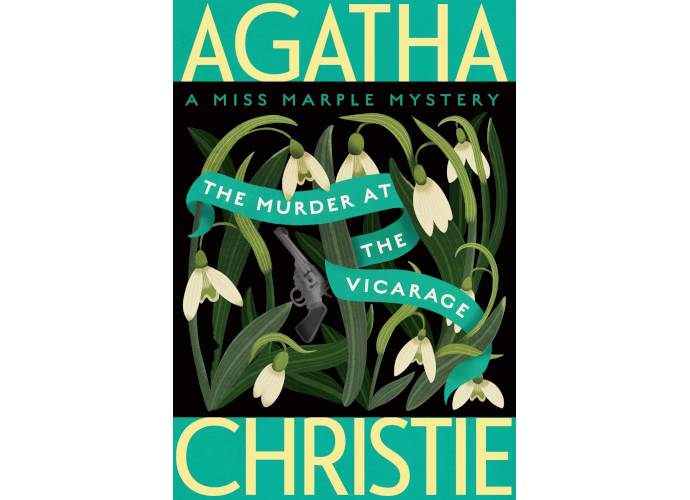 With Miss Marple, we finally get to showcase Agatha Christie, the queen of the murdery mystery genre. She's actually written about several different detective characters, but Miss Marple is a highlight.
Miss Marple is a white-haired elderly woman—certainly not what you'd picture when you think of a detective.
But that's what makes it the perfect cover! She's so innocent and unassuming that no one would ever suspect her of being a crime solver. It's easy to let down your guard around a knitting granny.
And unfortunately for the numerous criminals in her world, Miss Marple is absolutely amazing at cracking mysteries.
Miss Marple was first introduced in a 1927 short story called The Tuesday Night Club before she led her first novel in The Murder at the Vicarage. She's since featured in twelve full-length novels plus 20 short stories, all of which demand your attention.
6. Harry Bosch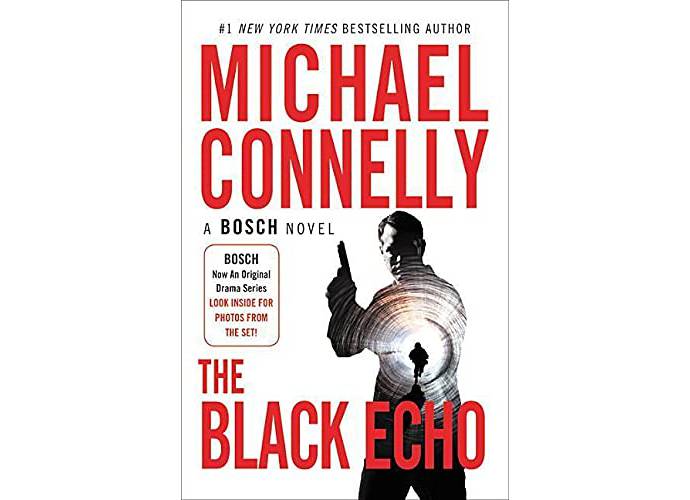 Michael Connelly's Harry Bosch series centers on Harry Bosch, a police homicide detective with the LAPD who has a strong sense of right and wrong, which usually causes him to clash with his fellow officers.
While the other detectives around him try to play fair and abide by decorum, Bosch is only interested in justice.
In the first book, The Black Echo, we learn that he's a Vietnam veteran with a dark past who's trying to find out who's responsible for his friend's death. He also suspects that it was part of a bigger plan.
Harry Bosch is one of the most popular detective novel series of all time. It started in the 1990s and it's still going strong today, with 24 books published and more still on the way.
5. Inspector Maigret
Writer Georges Simenon certainly didn't rest during his lifetime. He just kept writing and writing and writing...
His main character, Jules Maigret, has been featured in 75 detective novels and 28 short stories, each more enjoyable than the last. The sheer prolificity of the man is impressive on its own.
Simenon once said he modeled Jules Maigret after his idea of a Parisian policeman: "A large powerfully built gentleman... a pipe, a bowler hat, a thick overcoat." And Maigret has the French attitude to boot!
If you're looking for a detective book series about a quintessentially French detective who enjoys working with a select band of policemen to bring criminals to justice, Inspector Maigret is for you.
4. Hercule Poirot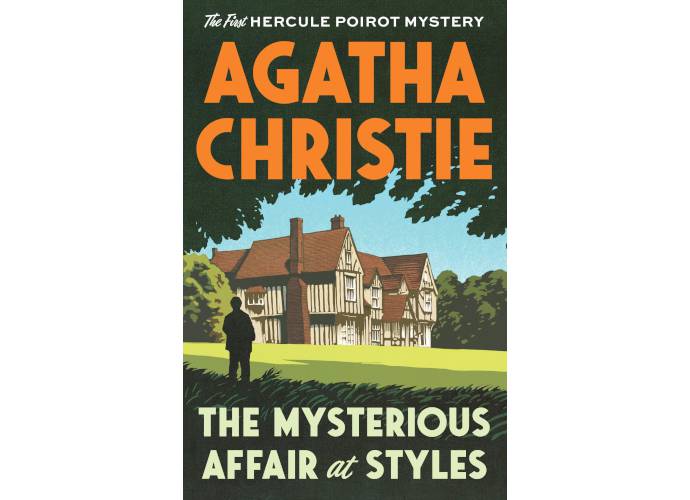 We already mentioned Miss Marple up above, but famed mystery writer Agatha Christie gave us an even more famous detective novel series—the one about the impeccable Hercule Poirot.
If there's one person you want around when things hit the fan, it's Hercule Poirot. He'll bring his calm Belgium charm to proceedings and use his clever mind to crack the case.
Agatha Christie has written over 50 books that take us along on Hercule Poirot's many exciting adventures. They're breezy, easy to digest, and can be read in pretty much any order.
You should definitely start with the first book The Mysterious Affair at Styles, and you can't miss the iconic standouts Murder on the Orient Express and Death on the Nile.
After those, feel free to read whichever ones catch your interest. You really can't go wrong! Very few detective book series have topped what Agatha Christie started back in 1920.
3. The No. 1 Ladies' Detective Agency
When The No. 1 Ladies' Detective Agency was first published in 1998, it didn't immediately find an audience.
But given the fact that the books in the The No. 1 Ladies' Detective Agency franchise now sell in the millions, it's safe to say that these detective novels have proven their worth.
The main character of this series is Mma Precious Ramotswe, the very first female private investigator in Botswana.
She believes that a good detective should understand people. Once you can do that, solving their mysteries is simple! And that uniquely fresh perspective is one reason why The No. 1 Ladies' Detective Agency remains a standout in the detective novel genre.
2. Cormoran Strike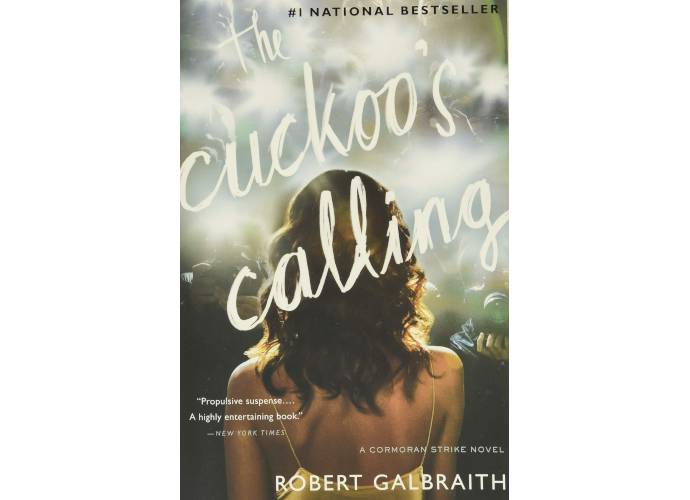 Cormoran Strike is written by one of the best-selling authors of all time: Robert Galbraith. Don't know who that is? Robert Galbraith is actually a pseudonym of Harry Potter author J. K. Rowling!
Private investigator Cormoran Strike combines thorough research and the help of his colleague Robin Ellacott to solve mysteries.
Cormoran Strike is an interesting character who's stuck dealing with the ramifications of his post-military career, and his evolving relationship with Robin is a nice ongoing thread.
J. K. Rowling—I mean, Robert Galbraith—continues to crank out new novels in the series, with a seventh one coming out this year. Check it out if you're into modern British detective books!
1. Sherlock Holmes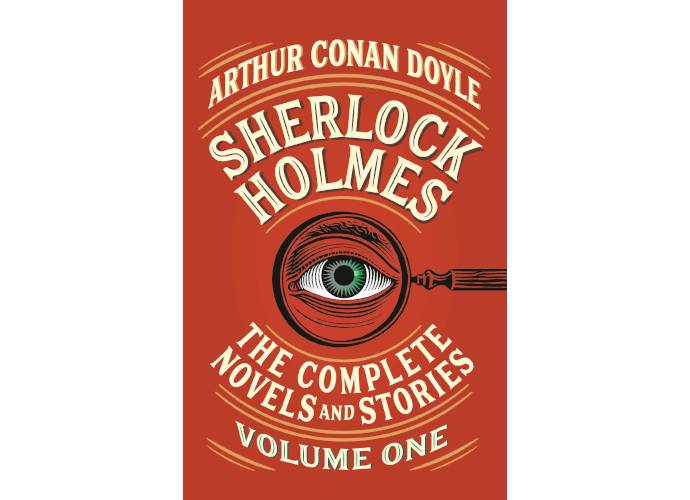 Sherlock Holmes is easily the most famous detective character of all time. You might know him from movies, TV shows, or even some great Sherlock Holmes board games.
But nothing beats Arthur Conan Doyle's classic detective novels, which feature Sherlock as the obsessively logical man who's able to deduce pretty much everything from anything with his superhuman mind (plus the aid of his biographer friend John Watson).
Set during the Victorian and Edwardian eras, Sherlock Holmes isn't just a staple of the detective novel genre, but the greatest detective novel series of all time.
So many other detective stories are available today, but none of them would be where they are without the popularity of Sherlock Holmes and its influence on the genre.