At the turn of the century, literature saw a decrease in corsets and Gothic romance in favor of modernism and civil rights.
Between poets, essayists, journalists, authors, and biographers, women began wielding the pen—or, by this time, typewriters—and exhibiting all kinds of new power as they wrote about daring new subjects.
Here are the most influential female writers from the 1900s, who infused literature with new dimensions as they rediscovered the female voice and advocated for equality between races and sexes.
10. Margaret Atwood (1939–Present)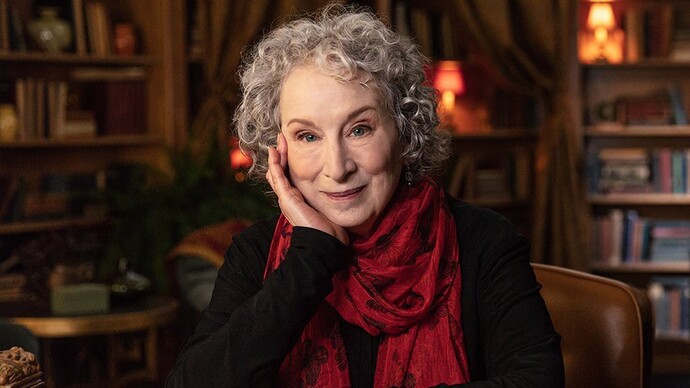 Whether it's the book or the TV series, most people have heard of The Handmaid's Tale. Like many dystopias, its futuristic setting could easily be mistaken for the past, as the world has devolved and regressed.
We're not just talking about gender pay gaps and glass ceilings—The Handmaid's Tale explores the nightmares of color-coded women without names who are militarized into Old Testament-inspired functions.
Margaret Atwood wrote the award-winning sci-fi tragedy following her first feminist novel The Edible Woman. The Canadian writer describes the thread of dark feminism throughout her canon as "social realism."
This idea clashes with the fact Atwood mainly writes speculative fiction, but somehow the oxymoron works. Despite The Handmaid's Tale's hyperbolically totalitarian setting, it all feels eerily realistic...
9. Gertrude Stein (1874–1946)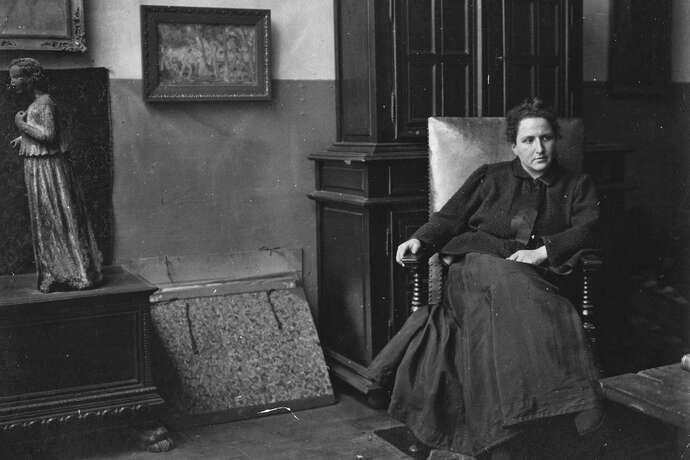 Gertrude Stein was the writer to whom other artists—poets, novelists, painters, sculptors—went for advice. Her opinion and guidance was highly regarded, and she was arguably the person who made Ernest Hemingway famous before their falling out in 1926.
Stein was an avid art collector, intellectual, and salon host to the "Lost Generation," but she also created her fair share of original work. Like many avant-garde figures, she was born in America but moved to Paris.
We know all of this primarily through her book The Autobiography of Alice B. Toklas, a biography of her life partner. She also penned one of the first (published) lesbian stories, Q.E.D., in 1903.
Alongside her best-selling novels and short stories, Stein dabbled in poetry and gave us the famous line "Rose is a rose is a rose is a rose." in Sacred Emily, published in 1913.
8. Zora Neale Hurston (1891–1960)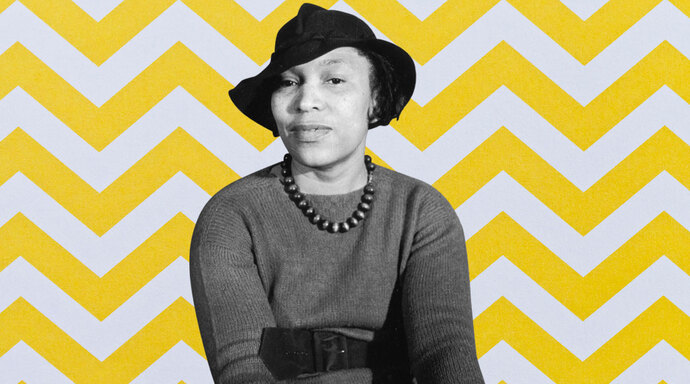 Their Eyes Were Watching God is the pinnacle of the Harlem Renaissance, where African-American culture flourished amid the boom and bust of the Roaring Twenties.
Published in 1937, the coming-of-age classic was initially a flop for being too "sensual" and not socially progressive enough. But, sure enough, these were the opinions of male critics unsympathetic to the story of an African-American girl growing into womanhood.
Thankfully, Zora Neale Hurston's work was rediscovered through Black Studies programs of the 1970s. The Alabama-born writer did a lot with her time beyond documenting black lives in the Deep South: anthropology, filmmaking, folklorism, and spiritual research.
Sadly, Hurston saw none of her own success before dying in debt and poor health, initially buried in 1973 under an unmarked grave inscribed with the words: "A GENIUS OF THE SOUTH."
7. Doris Lessing (1919–2013)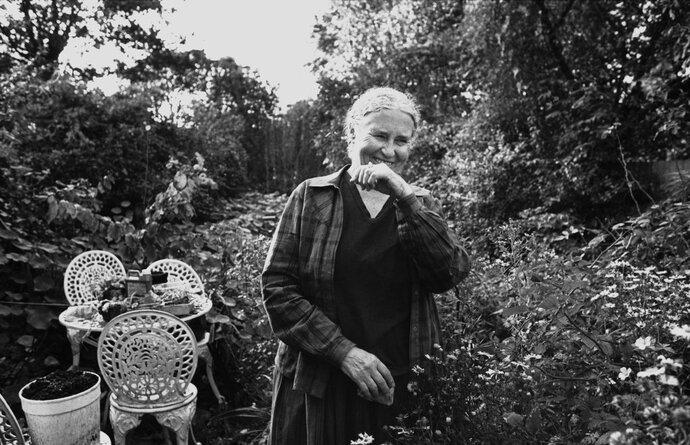 Doris Lessing was born in Iran before moving to Zimbabwe and then to London, whereupon she completed dozens of books.
Her novel collections Children of Violence and Canopus in Argos: Archives are among her most notable works, but the one that earned Lessing a Nobel Prize was The Golden Notebook.
In The Golden Notebook, the epic writer explores what academics call her "inner space fiction," which expands out into politics and the sexual revolution of the 1960s.
Known for being a skeptical visionary, Lessing's work is loaded with all kinds of rejections—of war, of society, of domesticity, of communism, of colonialism, of racism, and the list goes on.
Lessing also received the David Cohen Prize for her lifetime achievements before being memorialized with a humanist funeral service.
6. Agatha Christie (1890–1976)
If you've seen Tom George's latest whodunnit See How They Run (2022), you'll know it's based on Agatha Christie's books. Not any book in particular—although her 1952 play The Mousetrap is at the center of the plot—but her storytelling style in general.
At one point, we even get a peek at Christie (played by Shirley Henderson) hobbling in with a tray of poisoned tea. How very apt!
Dame Agatha Christie championed the detective genre with 80+ murder mysteries, and she also wrote the longest-running play in history, which formed the basis of See How They Run.
The upper-class English writer remains the most translated author in the world, and though she led a pretty ordinary life compared to her characters, she made headlines when she went missing for eleven days—either in a fugue state, nervous breakdown, publicity stunt, or to frame her husband. To this day, no one really knows.
5. Maya Angelou (1928–2014)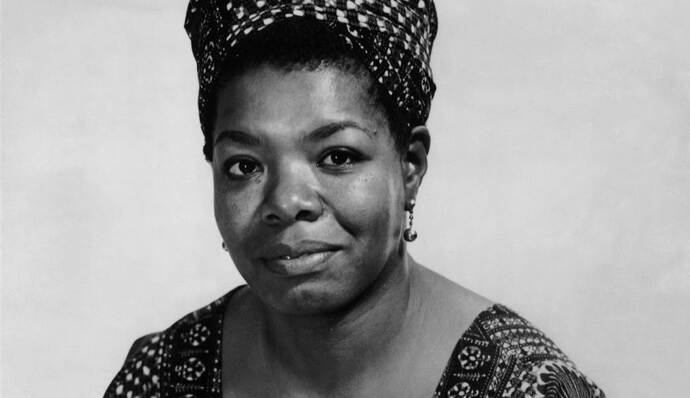 Maya Angelou has received more than 50 honorary degrees, having written pretty much anything you can think of—poems, essays, biographies, stories, plays, movies, scripts, etc.
She's chiefly remembered as a memoirist who was heavily involved in civil rights activism, working closely with prominent figures like Martin Luther King Jr. and Malcolm X.
As such, many of her books examine racism, including her breakthrough coming-of-age autobiography I Know Why The Caged Bird Sings. But she often wrote about other values as well: independence, dignity, equality, motherhood, strength, awareness, travel, family, and more.
She even recited her poem On the Pulse of Morning at Bill Clinton's first inauguration, which nobody had done since John F. Kennedy!
Before thundering through her list of achievements, the American writer had tried all kinds of things, from dancing in strip clubs to corresponding in Egypt during the decolonization of Africa!
4. Harper Lee (1926–2016)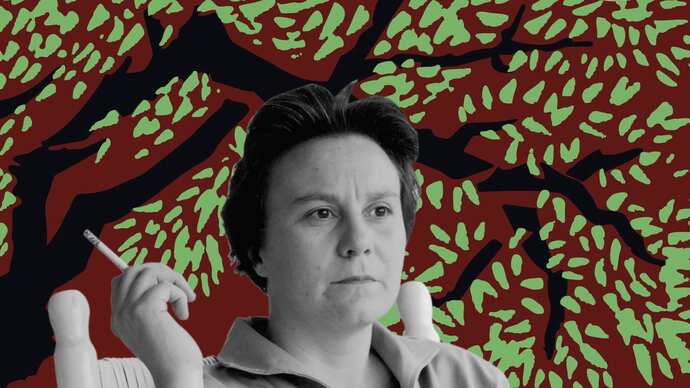 Nelle Harper Lee might not have written much compared to the other women on this list, but the one thing she did write changed the world (literally) and won her the Presidential Medal of Freedom in 2007—the highest civilian award in the United States.
Her infamous book To Kill a Mockingbird sparked tons of controversy, with half the schools in America banning the book while the other half urged its importance in facing and dismantling racism. The Pulitzer Prize-winning classic is now widely taught.
Raised in Alabama, Lee eventually moved to New York City—and was gifted a year's worth of wages to spend her time writing the next Great American Novel. And she did exactly that.
To her surprise, To Kill a Mockingbird was an instant sensation. (Her only other novel, Go Set a Watchman, was originally sold as a sequel before publishers realized it was actually an early draft of To Kill a Mockingbird.)
3. Toni Morrison (1931–2019)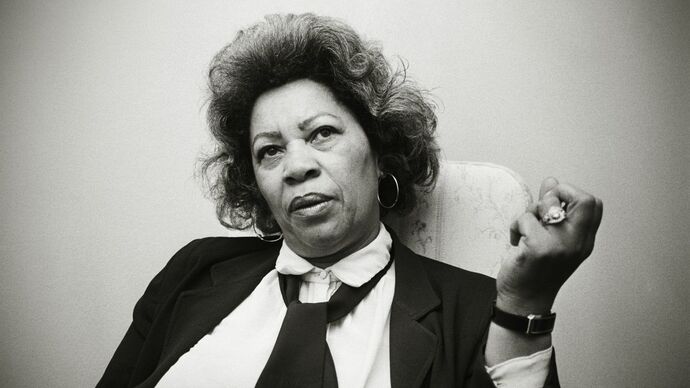 If you're a bookstore lover, you've no doubt seen the purple cover of Beloved on the shelves. Although technically a supernatural drama, it doesn't feel in any way like a corny sci-fi—it's a stifling tale about a formerly enslaved family after the American Civil War.
Published in 1987, Beloved won Toni Morrison the Pulitzer Prize, but she was already famous by that point from her other books: The Bluest Eye and Song of Solomon.
Morrison is credited for representing the Black American experience, writing across all eras and genders. A year following her death in 2019, she was inducted into the National Women's Hall of Fame, having won a catalogue of accolades and medals in her 88 years.
Although Morrison didn't label herself as a feminist—to maximize her imaginative "freedom"—scholars have since noted her as a postmodern feminist who redefined the history of black women in America.
2. Sylvia Plath (1932–1963)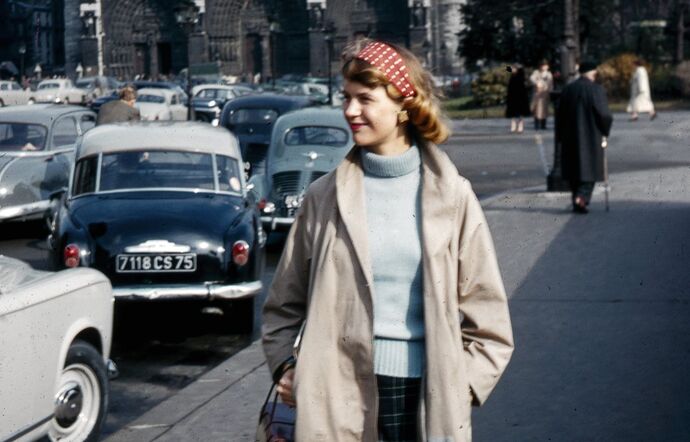 Sylvia Plath didn't receive a Pulitzer Prize until 20 years after her tragic death. The Collected Poems—a confessional poetry canon that includes both published and unpublished works from her lifetime—wasn't available to buy until 1981.
Born in Boston, Plath split her life between America and the UK because her husband was an English poet. During the 30 years before she committed suicide, Plath was in and out of hospital, one of which inspired her one and only novel: The Bell Jar.
The roman à clef, originally published under the pseudonym Victoria Lucas, is semi-autobiographical and recalls Plath's time in college and mental institutions.
Much like J. D. Salinger's 1951 classic novel Catcher in the Rye, The Bell Jar's sense of alienation—focusing on a young and estranged protagonist—is what readers of the 20th century resonated so powerfully with.
1. Virginia Woolf (1882–1941)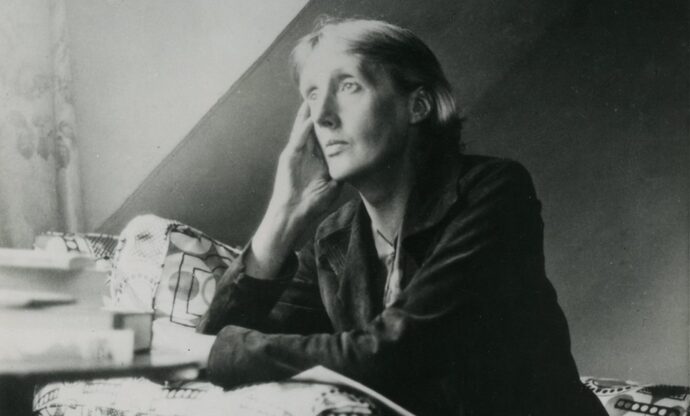 Virginia Woolf is undoubtedly the most influential female modernist writer in history. Her favorite style of writing was the stream of consciousness technique, reeling out prose as internal monologue.
Born in London, Woolf studied classical literature and history, and eventually became part of the women's rights movement. From there, she started writing, got married, and opened her own publishing house.
An upper-class bohemian, Woolf wrote several famous books and essays, such as Mrs Dalloway and A Room of One's Own. Second-wave feminists feverishly studied and praised her work, which she managed to produce in volume despite multiple breakdowns and hospital visits.
Virginia Woolf suffered with what would now be diagnosed as bipolar disorder, and like Sylvia Plath, she sadly took her own life.