Scientifically speaking, people with high IQ and/or creative abilities are more likely to develop certain mental illnesses.
Furthermore, writers are statistically more prone to self-harm—in fact, writers are twice more likely to commit suicide than others—as we've tragically seen in the world's greatest authors and poets.
Here are some of the greatest genius writers who were known to suffer with mental illness (and, as a byproduct, substance abuse), whose lives deserve to be remembered and celebrated.
10. Anne Sexton (1928–1974)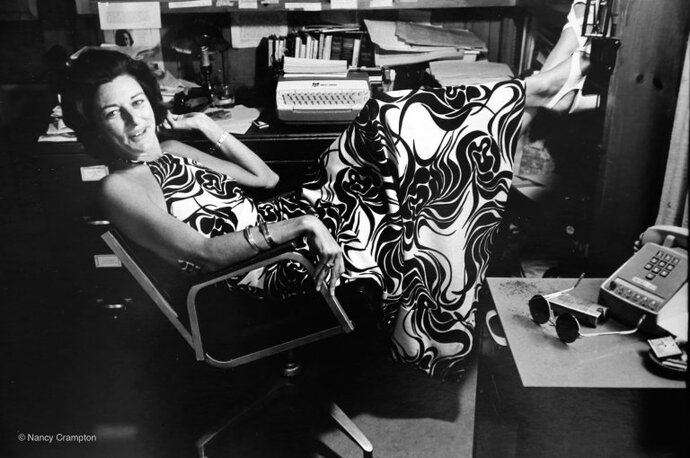 The Pulitzer Prize is considered the highest honor in the world of literature and journalism. A few people on this list won this prestigious award, and that includes American poet Anne Sexton.
Her work was daringly vulnerable, like private confessions courageously made public. Sexton's 1966 poetry collection Live or Die intimately details her battle with bipolar disorder, hospitalization, domestic abuse, and suicidal thoughts in free verse.
Sadly, she killed herself with carbon monoxide in 1974 at the age of 45. Sexton reportedly put on her mother's fur coat and poured herself a vodka before locking herself in her car. Even in death, Sexton was poetic.
9. Hunter S. Thompson (1937–2005)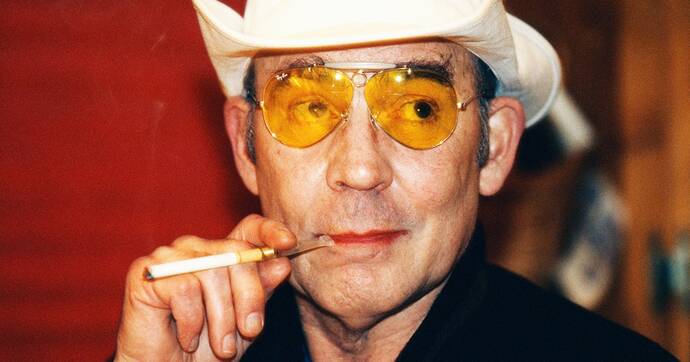 Substance abuse is most commonly associated with mental illness as people have used it to numb, escape, and/or self-medicate for centuries.
You've probably seen that insane film where Johnny Depp drives around Las Vegas in a bucket hat on a cocktail of drugs, and from its sheer chaos you'd never think it could be true. But it is!
Hunter S. Thompson wrote Fear and Loathing in Las Vegas: A Savage Journey to the Heart of the American Dream in 1971, a semi-autobiographical slice of gonzo journalism.
It's not surprising that someone on that many chemicals suffered so mentally—both before and after—to the extent that his own family dubbed him a "basket case."
Hunter S. Thompson also loved firearms, and he tragically turned one on himself at the age of 67.
8. Charles Bukowski (1920–1994)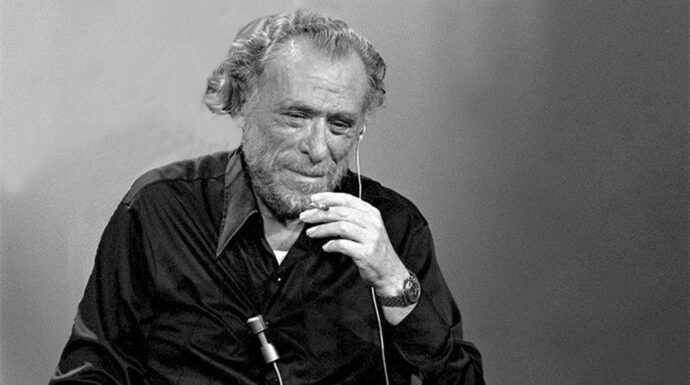 Charles Bukowski was a German-American writer who spoke to—and on behalf of—the everyman. His short stories, novels, and poems addressed blue-collar American life: booze, lovers, and the poverty line.
Interestingly, though, he was taken in more by Europe than the America he wrote about (even his favorite place, Los Angeles). Not just in Germany, but the United Kingdom as well.
"I am burning in hell [...] I am not like other people" is how Bukowski described his mental anguish. His works show a clear feeling of isolation, which might've indicated manic depression.
Coupled with a history of childhood abuse and alcoholism, that could very well be true—but we'll never know for sure because Charles Bukowski was never officially diagnosed.
7. Emily Dickinson (1830–1886)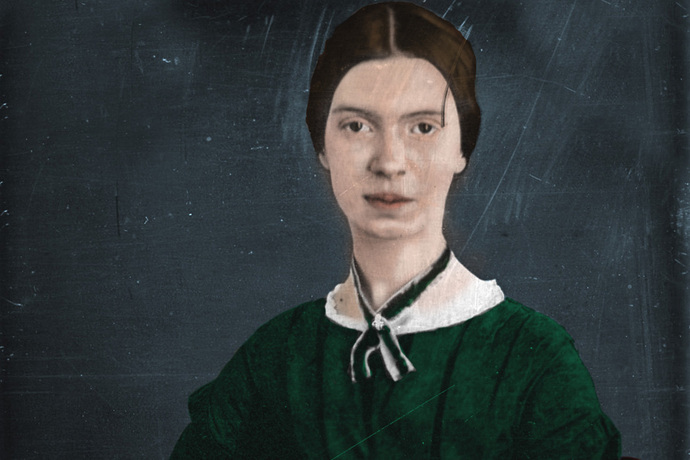 Emily Dickinson is one of the most important female American poets of the 19th century, though she never got to experience it for herself.
Out of almost 1,800 poems, only ten of them were published while she was alive—and even those were heavily edited. Why? Because they were seriously eccentric ("too weird" to be published, especially for a woman) and because she herself was rather unusual.
A shy, introverted woman who freaked out the locals, most of Dickinson's life was spent isolated in her home in Amherst, Massachusetts.
In retrospect, experts speculate that she suffered with agoraphobia and/or schizotypal personality disorder, along with her debilitating Bright's disease. This meant Dickinson spent many years of her life in bed.
6. F. Scott Fitzgerald (1896–1940)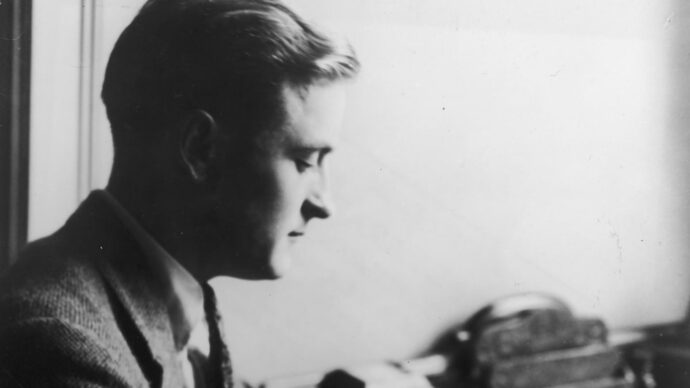 Everything about The Great Gatsby is large and glittering as it centers on a billionaire's extravagant parties in Long Island. Everything is fueled by dance and booze, as was the Jazz Age (despite Prohibition).
Like many of his characters, author F. Scott Fitzgerald was partial to a drink or two. And despite finally getting sober in his forties, he died of a heart attack due to his history of alcohol abuse.
On top of that, Fitzgerald was always dealing with debt and depression, and his wife Zelda was in and out of psychiatric hospitals. Zelda even blamed the infamous writer Ernest Hemingway for leading her husband down a dark, gin-filled path.
Despite being a pinnacle of Great American literature, F. Scott Fitzgerald died thinking himself a failure.
5. Sylvia Plath (1932–1963)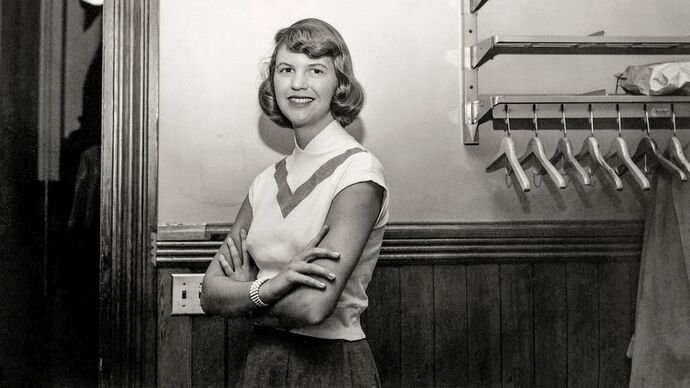 Sylvia Plath won the Pulitzer Prize for her poetry in 1982, though it was awarded posthumously. Plath had died two decades prior to carbon monoxide poisoning, much like her friend and rival Anne Sexton.
The legendary American writer must have suffered pretty badly to seal the doors and put her head in an oven, even after her time in hospital.
Plath's first documented suicide attempt was reiterated in her only novel, The Bell Jar, which is now considered a classic.
Much of the roman à clef is based on her own experiences, especially from her younger years at university. The rest of her work was mainly poetry, which helped to create the confessional poetry genre.
4. Edgar Allen Poe (1809–1849)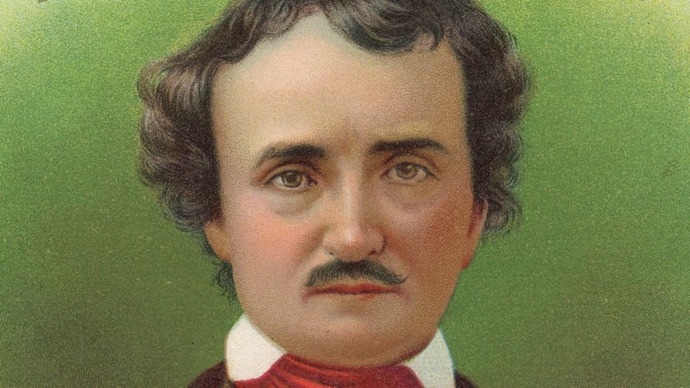 The infamous Romantic poet Edgar Allen Poe is most known for The Tell-Tale Heart, but he did so much more than that.
Poe invented the detective genre, helped evolve the science fiction genre, helped advance cosmology and cryptography, and was one of the first American writers to produce short stories.
And he accomplished all of that between serving in the army, going to university, and being a literary critic—all within just 40 years!
Much like his eerie and macabre stories, Poe's death is still mysterious. He was found half-conscious and unintelligible in Baltimore, wearing a stranger's clothes and shouting the name "Reynolds."
All medical records were lost, but historians have deduced it was likely due to his alcoholism. It's also been suspected that Poe suffered with bipolar disorder due to his long bouts of depression.
3. Virginia Woolf (1882–1941)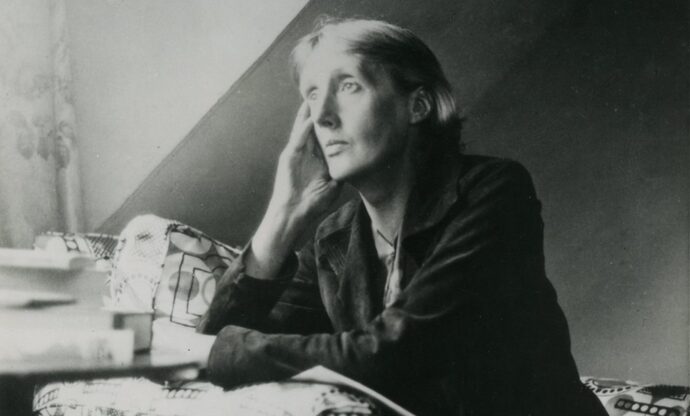 Remember the aforementioned Sylvia Plath? If there was one author whom she admired most, it was Virginia Woolf, the English modernist writer who pioneered the stream of consciousness style.
Woolf also met a similarly tragic end, but instead of carbon monoxide, it was drowning herself in the River Ouse.
She left her husband a suicide note that explained the "voices" in her head that stopped her from working, while thanking him for his patience during her "terrible times" (no doubt in reference to Woolf's multiple hospital admissions).
Psychologists suggest Woolf suffered with bipolar disorder, which went untreated in the 1930s. Within her 59 years as an artistic, feminist intellectual in Britain, she produced notable works such as Mrs Dalloway and A Room of One's Own.
2. Leo Tolstoy (1828–1910)
Count Lev Nikolayevich Tolstoy did a lot during his lifetime. He wrote several great literary works (including War and Peace and Death of Ivan Ilyich) while raising eight kids, spouting politics, preaching Christian anarchy, serving in war, and founding the Tolstoyan movement.
You'd never guess he once planned to renounce all creativity, possessions, and relationships during a serious episode of depression. His persona was described as passionate but melancholy, and his cloud of existential depression can be traced through much of his work.
The fact Tolstoy was nominated for five Nobel Prizes without winning is still a source of great controversy.
1. Ernest Hemingway (1899–1961)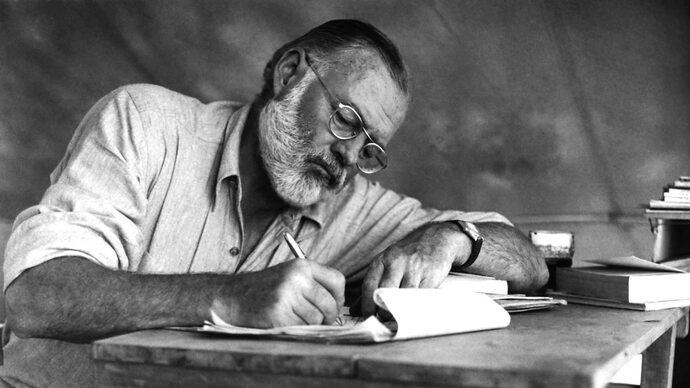 If you've seen the film Midnight in Paris (2011), you saw how Ernest Hemingway is remembered as an intense, narcissistic alcoholic with a tinge of misogyny. But that didn't stop him being one of the most celebrated writers in American history.
Hemingway's minimalist style had a heavy influence on 20th century fiction, a style which Hemingway himself dubbed the "iceberg theory," in which he omitted details and left only the tip of the iceberg so that readers would discover the submerged bits on their own.
Much of Hemingway's life is reflected in his novels, which he spent serving in the army, traveling the world, and boozing in Paris with the "Lost Generation" gang of the 1920s.
By 1961, Hemingway was receiving electroshock therapy for his impending breakdown that only worsened his unstable state. His body was found holding a shotgun in his home in Idaho that very April.