Neil Gaiman is successful in so many ways, most notably as one of the best fantasy writers and one of the most celebrated British authors of our time. No other author is quite like him.
Although he began his career writing comic books, Gaiman has dabbled in almost every form of writing: short fiction, novels, nonfiction, comic books, and even screenplays for film, television, and theater.
Throughout his prolific career, Gaiman has given us a variety of projects that highlight his astonishing imagination through original settings, multifaceted characters, creative plots, and an inner mythology that goes way beyond the page.
Here are my picks for the best Neil Gaiman books of all time. I'm only including his fiction books, so you won't see any of his nonfiction books or comic books. (Sorry, Sandman!)
10. Stardust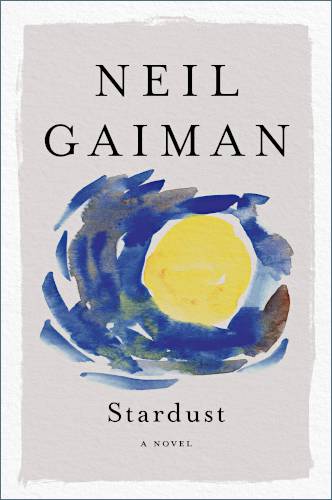 Stardust is a 1999 fantasy novel set in an English village known as Wall. The story follows a half-Faerie, half-human boy named Tristan who embarks on a mission to retrieve a fallen star in order to win the heart of a beautiful girl named Victoria.
This modern fairy tale serves as a coming-of-age story for its main hero, as Tristan learns during his quest that the world is much more complicated than he had originally thought.
Stardust is a book filled with fantastical elements, humorous moments, interesting characters, and outstanding worldbuilding—absolutely worth reading if you're a fan of classical fantasy and coming-of-age stories.
9. Norse Mythology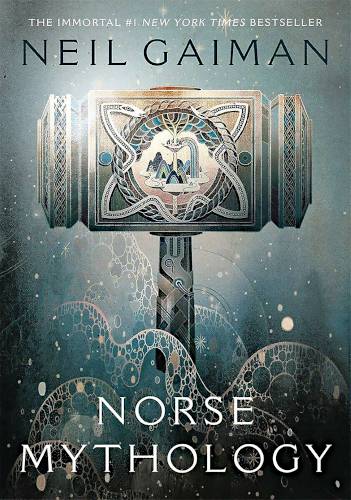 Norse Mythology is one of Neil Gaiman's most recent works. In this 2017 book, Gaiman retells several tales of Norse mythology in a fast-paced and exciting fashion.
As a long-time fan of Norse myths, Gaiman is able to convey his love for these tales through his detailed and passionate prose. This carefully researched book is a love letter to the Norse stories that inspired him throughout his entire career.
If you aren't sure where to start reading Neil Gaiman's extensive body of of work, Norse Mythology is a pretty good entry point. It's an accessible collection of well-known myths that capture Gaiman's writing style, complete with a strong sense of his fantastical twists.
8. The Sleeper and the Spindle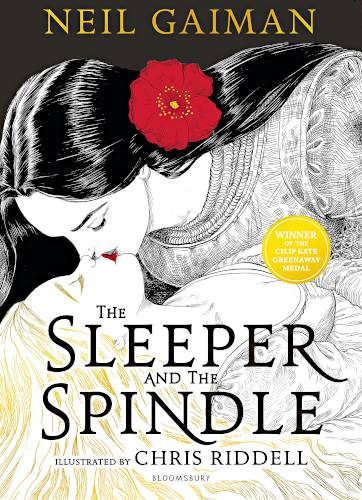 The Sleeper and the Spindle is a 2014 illustrated fantasy book that reimagines the stories of Snow White and Sleeping Beauty for a new age. The result is an exciting, captivating, and darkly funny journey.
The story follows a young queen who sets out to rescue a princess from a sleeping enchantment, but a few twists along the way turn this into a unique and entertaining take on these fairy tales.
It's a quick and fun read with stunning illustrations and a fascinating spin on the damsel in distress and brave hero dynamics of classic fairy tales.
7. The Ocean at the End of the Lane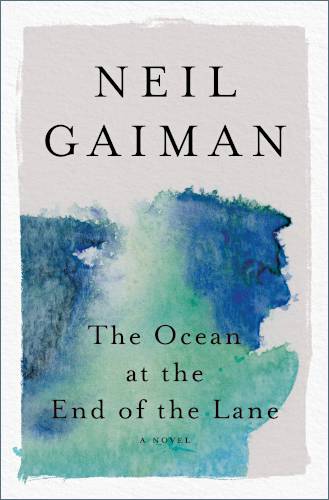 The Ocean at the End of the Lane is a 2013 dark fantasy novel inspired by Neil Gaiman's own childhood. The story follows an unnamed middle-aged man who returns to his hometown for a funeral and starts to remember dark events that began 40 years earlier.
This novel blends magical realism, dark fantasy, and nostalgia to create a deeply intimate and melancholic story about the search for self-identity and the disconnect between childhood and adulthood.
It's a bizarre and surreal book, but one worth reading. It's one of Gaiman's most acclaimed novels and it even managed to win the prestigious Book of the Year Award at the British National Book Awards.
6. Smoke and Mirrors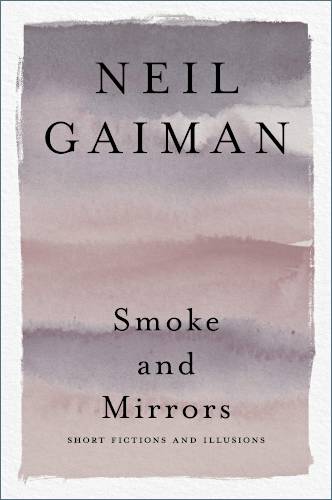 Smoke and Mirrors is a 1998 collection of short stories and poems. Throughout his career, Neil Gaiman has published several collections like this, but Smoke and Mirrors remains his best one to date.
This collection mixes many genres and themes that encapsulate Gaiman's style, and every short story in this book is worth reading, but standouts include Nicholas Was..., Troll Bridge, and Don't Ask Jane.
Smoke and Mirrors is a great starting point if you're just diving into Neil Gaiman's works and want to experience a wide variety of his writing.
There's something for everyone here, plus the diverse range of stories, themes, and ideas in this collection give us a magnificent glimpse into the mind of Neil Gaiman.
5. Neverwhere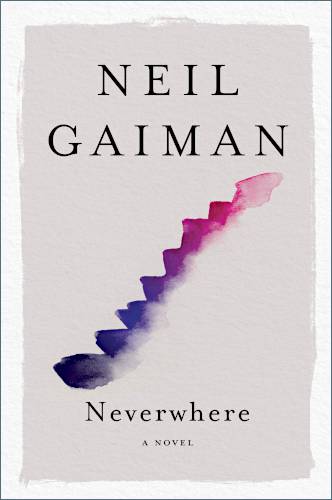 Neverwhere is a 1996 urban fantasy novel that served as a companion to the television serial of the same name.
The story centers around Richard Mayhew, a young businessman whose life changes when he stops to help a mysterious young girl named Door.
Richard ends up in London Below, a magical place populated by monsters, angels, knights in shining armor, and pale girls in black velvet.
Neverwhere has been a staple of the urban fantasy genre ever since it was first published. It's a modern fairy tale filled with interesting characters, witty humor, and imaginative locations.
4. Good Omens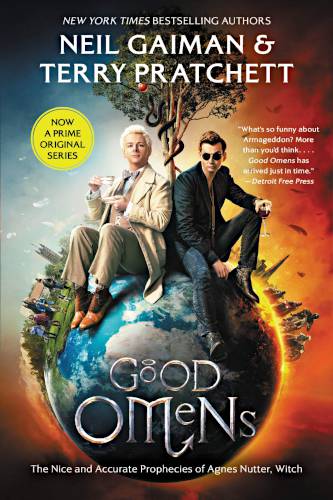 Good Omens is a fantasy comedy novel co-written between Neil Gaiman and Terry Pratchett. The story starts as a parody of the classic horror film The Omen, centering around the birth of the son of Satan and the coming of the Apocalypse.
The main characters of the book are the angel Aziraphale and the demon Crowley, who try to sabotage the end of the world after they've grown accustomed to life on Earth.
This witty and highly imaginative novel is one of Gaiman's most famous books for good reason. It's widely considered one of the funniest novels ever written, and in 2003 it was ranked as the 68th most-loved British novel of all time on a nationwide poll by the BBC.
3. The Graveyard Book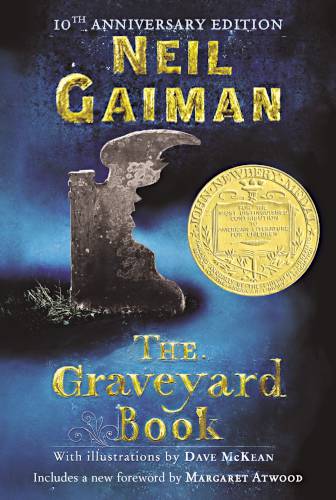 The Graveyard Book is a 2008 young adult fantasy novel inspired by Rudyard Kipling's The Jungle Book—except instead of a jungle, the novel is set in a place more familiar to Gaiman: a graveyard.
The story follows Bod, a young boy who was raised in a graveyard by ghosts and ghouls after his parents were brutally murdered.
While the book is primarily marketed towards younger readers, this darkly fun novel can be equally enjoyed by adults who are looking for something creepy, endearing, and highly imaginative.
The Graveyard Book is one of Neil Gaiman's most acclaimed novels. It was the first book to win both the British Carnegie Medal and the American Newbery Medal, and it also won the prestigious Hugo Award for Best Novel and the Locus Award for Best Young Adult Book.
2. Coraline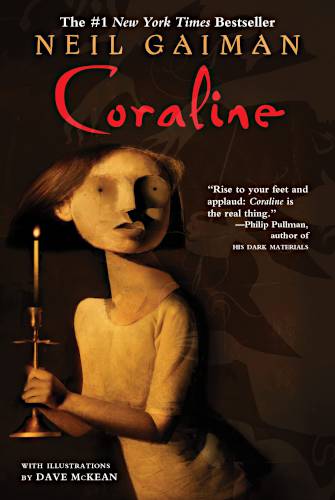 Coraline is a 2002 dark fantasy children's novel that's arguably Gaiman's most popular book thanks to its marvelous film adaptation.
The story centers on a young girl named Coraline, who moves to a new house with her parents and discovers a strange mirror world behind a mysterious door—one where everyone has buttons for eyes.
What follows is a chilling tale with endearing characters, sinister visuals, and a creepy villain that will stay with you long after the story is over. It's a story that works just as well for children as for adults.
Coraline is one of the best Neil Gaiman books, having earned the Hugo, Nebula, and Bram Stoker Awards for Best Novella, and it was ranked #82 in The Guardian's list of 100 Best Books of the 21st Century.
1. American Gods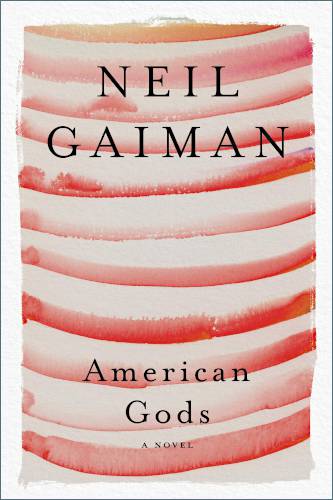 American Gods is a 2001 fantasy novel and the best book by Neil Gaiman. The story follows Shadow, a man newly released from prison who finds out his wife was killed in a car accident.
Shadow meets a mysterious man named Mr. Wednesday, who takes him on a road trip across the United States.
Mr. Wednesday turns out to be the ancient god Odin and he's on a mission to gather the Old Gods in order to fight the New American Gods of media, internet, and technological advancements.
American Gods is a modern classic of literature, filled with interesting characters, a nail-biting plot, and a thrilling ride across America that has enraptured readers for decades now.
This is Neil Gaiman's most well-regarded book and it has been honored with dozens of industry awards, including the Hugo, Nebula, Locus, SFX Magazine, and Bram Stoker Awards for Best Novel.