People seem to have less time to read than ever. There are a few ways you can remedy this, if you're one of these people. One option is to simply give up on reading fiction in the first place, but come on, that's no fun.
Another option is to find shorter reading material.
The good news on that front is that there are a ton of options for reading short fiction. Sure, you could use your Kindle or an Audible subscription, but as you'll see from these sites, all you need for good short fiction is access to the web.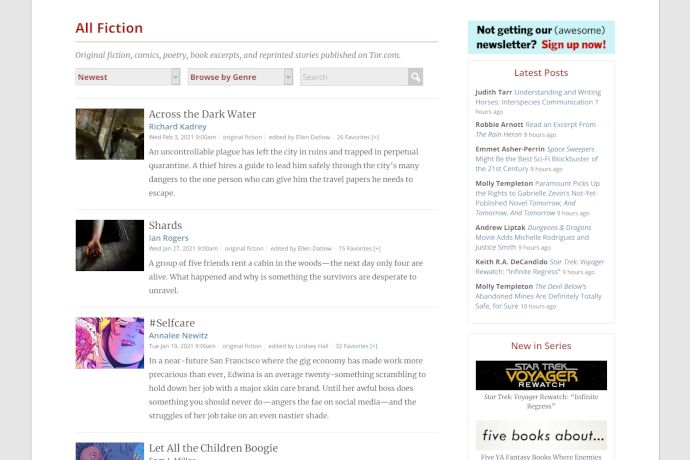 Tor is a major publisher, so it might be a surprise to see its name on this list.
Even so, the company has been making plenty of quality storytelling available free of charge via the Tor.com website for years now. Part of this may be ebooks of longer works, but much of it is short fiction.
You can either browse the original fiction section of the website or sign up for the company's email newsletter. If you choose the latter, the company will notify you when new stories are released.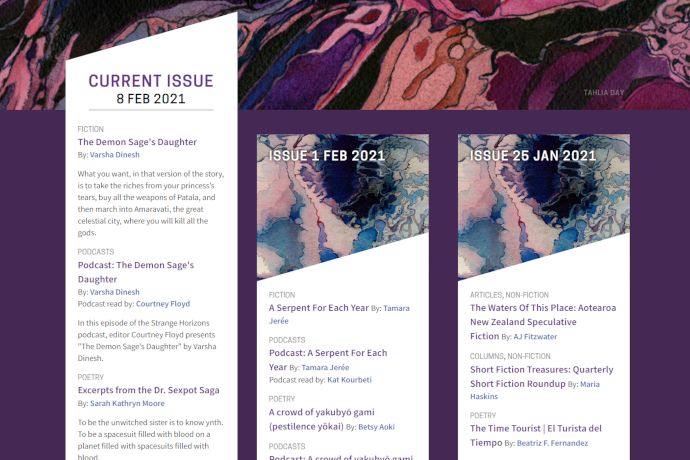 Strange Horizons describes itself as a "magazine of speculative fiction." What that means for you as a reader is that you'll find all sorts of stories, regardless of which sub-genre they might fall into. This is a weekly magazine, so there's plenty to take in.
There are also plenty of ways to experience these stories. You'll find text versions of the stories, a podcast, and even poetry.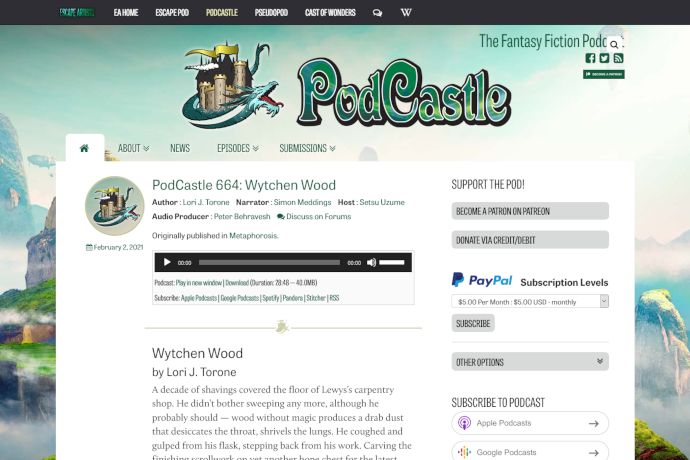 Another Escape Artists podcast, Podcastle does for fantasy fiction what Escape Pod and Pseudopod do for sci-fi and horror.
As with those sites, not only can you listen to the stories, but you can read them too. You can either read along or simply read without the audio.
Escape Artists makes a point to focus on paying the writers whose stories it publishes. This way you know that if you donate or contribute to the Patreon campaign for a podcast, at least some of that money is going directly to the writer.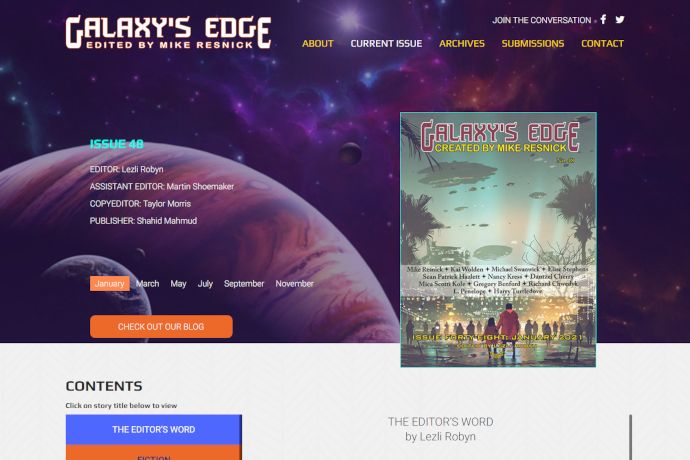 This magazine is available in both digital and print versions, and publishes six times a year. There's plenty to read online, but as with the rest of the sites we're looking at, opting to pay for a subscription will get you more and help support the writers.
You'll find work from authors you may never have heard of before as well as more well-known writers. If you want to get the full issues of Galaxy's Edge, they're available in Kindle versions as well as paper versions sold at Barnes & Noble.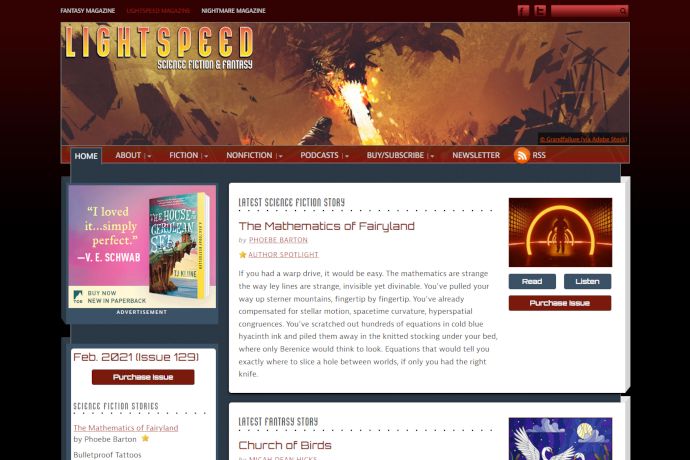 Despite what the name might imply, Lightspeed publishes both science fiction and fantasy. The magazine launched in 2010 and since then has won two Hugo awards in addition to being nominated for others dozens of times.
To get everything the magazine has to offer, you'll need to subscribe. Still, the site offers plenty online to give you a taste of what you'll find if you opt for a subscription.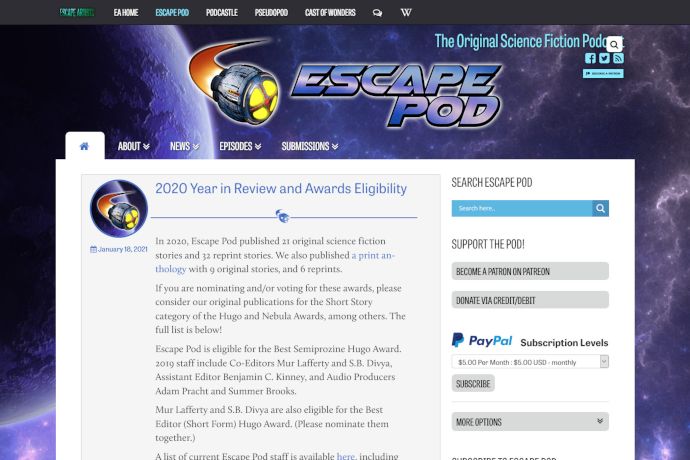 As the name might have you guessing, Escape Pod is part of Escape Artists, the same group behind Pseudopod. In the case of this podcast, the focus is science fiction instead of horror fiction.
You'll get both older stories republished from other magazines and also Escape Pod originals. As I'm writing this, the weekly podcast is nearing its 700th episode, so you have plenty of back episodes to work your way through.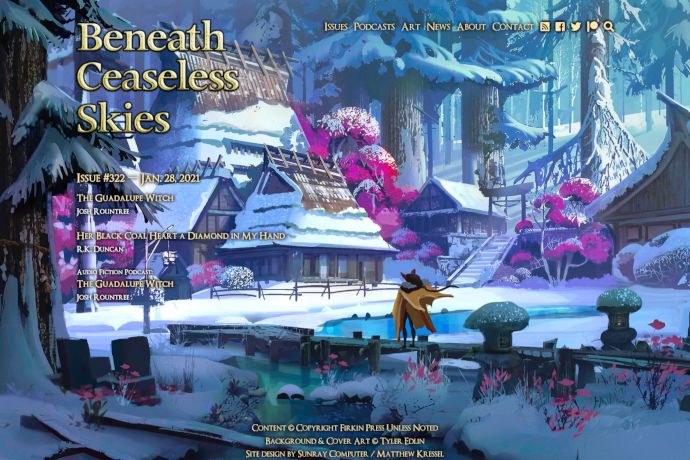 In light of magazine sales slowing as a whole, most fiction magazines have moved either wholly or partially online. Beneath Ceaseless Skies is one of those magazines.
This self-described "literary adventure fantasy" magazine is available online in a few ways.
Whole issues are available in ebook format, but that's not the only way the site offers up stories. You can read a selection of stories from recent issues on the website, while a podcast also offers readings of stories from the magazine.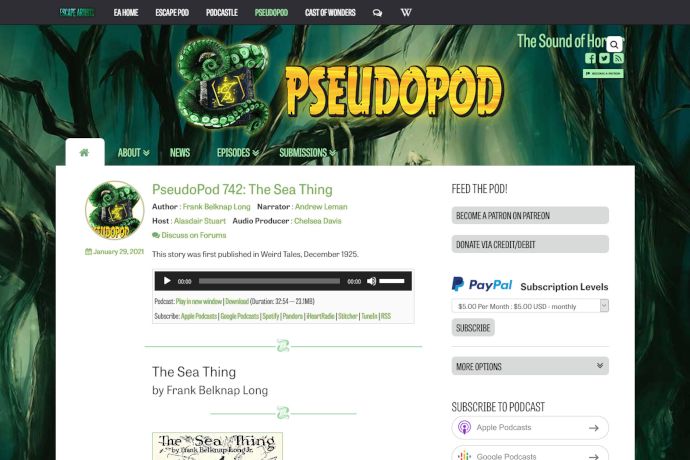 Audiobooks aren't your only option if you're looking for speculative fiction on the web. Pseudopod is one of quite a few podcasts that focus on short fiction.
We've already looked at murder mystery podcasts; in the case of this podcast, the focus is squarely on horror fiction.
You'll get a variety of horror stories that also span a wide range of time. The podcast has read stories that date back to the late 1800s before, so you'll get a good range of stories.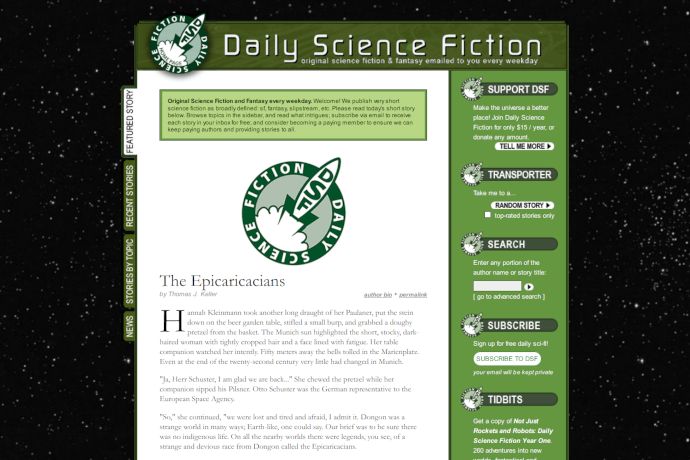 This is a case where the name tells you exactly what to expect right in its name. Okay, Daily Science Fiction isn't exactly daily; the site publishes new stories every weekday.
Still, that's a lot of free science fiction stories, and the site only accepts the best, so you can count on the caliber of writing being high.
You'll only find sci-fi here, so don't expect fantasy or horror to pop up. That said, the stories on the site vary widely, so you don't need to worry about all the stories seeming the same.