Crafting intricate stories was Agatha Christie's life and legacy. Even while living through both World Wars, the famous writer couldn't help but keep on working on her novels.
Afraid of the bombings, she would wrap a pillow around her head and continue writing—and we're fortunate because those books became some of the best of her time.
Here are my picks for the best books by Agatha Christie and why each one is uniquely great even to this day.
15. The Mysterious Affair at Styles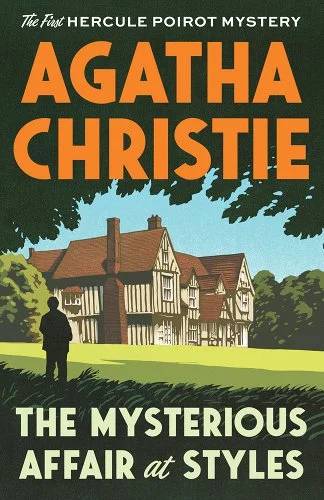 Let's begin our list with Agatha Christie's first-ever novel, The Mysterious Affair at Styles. Anyone who writes knows that first attempts are never great. Yet, when it comes to Agatha Christie, her first novel is surprisingly good and deserves to be appreciated.
The Mysterious Affair at Styles isn't just Christie's first novel, but it's also the first book to introduce one of the most beloved characters in the detective genre: Hercule Poirot.
Emily Inglethorp is dead! She was poisoned! Luckily, Poirot happens to be around and he's ready to solve a very intricate mystery!
Many readers advise only turning to this book after having read some of Christie's other more recent works. However, this is the perfect example of a young Agatha who's still sharpening her writing skills.
14. The Murder at the Vicarage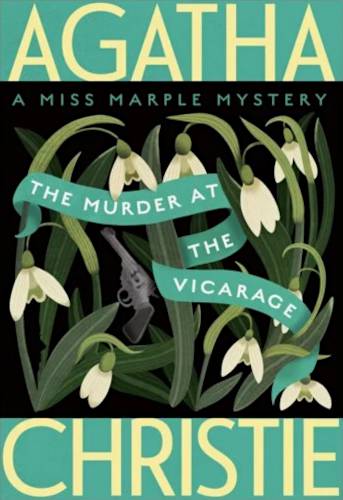 Agatha Christie had the fascinating capacity to give characters a life that seemed independent from anything else. Once created, her characters would roam free in the universe of their respective books.
That's the case with the beloved Miss Marple, who appears for the first time in The Murder at the Vicarage. Told from the perspective of Reverend Leonard Clement, this story will drag you in mercilessly.
Reverend Clement can't stand Colonel Lucius Protheroe and believes that his death wouldn't be a tragedy for anyone. Of course, the Colonel is soon found dead. Oops. We say the silliest things when we're angry!
13. The Secret Adversary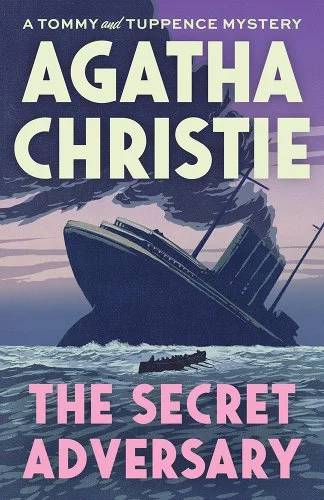 Many know of Miss Marple and Hercule Poirot, but they aren't the only famous characters created by Agatha Christie. Have you ever heard of Tommy and Tuppence? Maybe not!
Tommy and Tuppence are a married couple who appear for the first time in The Secret Adversary. Tuppence is charming, impulsive, and intuitive. Tommy is rational, stubborn, and objective. What a duo!
If you love Christie's style but want to take a break from her more complex plots and developments, Tommy and Tuppence's adventures are a much more dynamic and lighter option.
12. Death on the Nile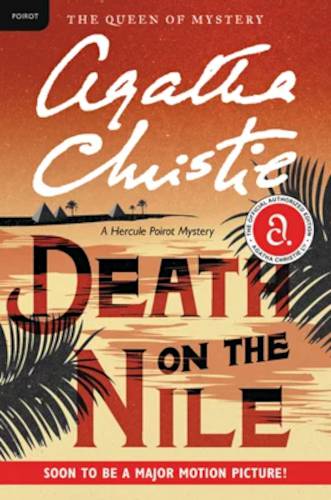 Death on the Nile is definitely one of Agatha Christie's better-known books, which inspired many movies throughout the decades.
Hercule Poirot is in Egypt with a handful of odd characters. They're all squeezed into a boat and some of them happen to know each other. Not only that, but they aren't exactly happy to share that space.
Of course, someone dies halfway through the book. From that moment on, Poirot must do his best to figure out what's going on, all while dreaming of ending this dreadful trip.
Even if you've already watched the movies, do yourself a favor and read the book. The amazing cast of characters is unforgettable and Poirot's quirkiness comes out like never before.
11. Ordeal By Innocence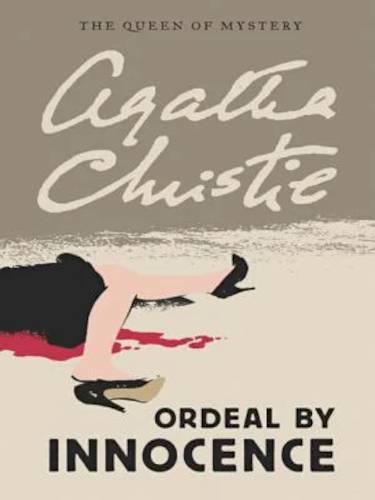 If you're looking for something darker, this is the Agatha Christie book for you. Ordeal By Innocence is different from her other books in that it doesn't feature a detective as the protagonist.
Instead, we find an everyman at the center of this story. Ordeal By Innocence looks to clear an innocent man's reputation—the thing is, this man has already died in prison.
Does it still make sense to seek justice now that he's gone? That's what this outstanding book asks of its readers.
Ordeal by Innocence is Agatha Christie at her darkest, making this book a perfect read for a foggy evening.
10. Sparkling Cyanide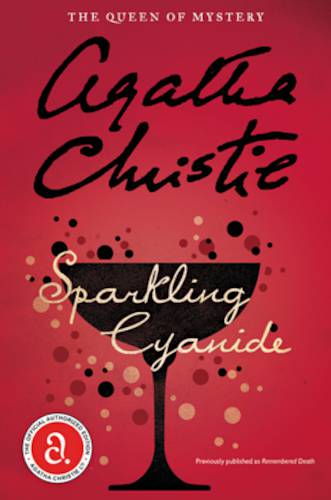 What a title! In Sparkling Cyanide, the beautiful, charming, beloved, and very wealthy Rosemary Barton dies on her birthday. The cause of death, as we soon find out, was cyanide poisoning.
The police dismissively state that Miss Barton committed suicide. No one had any indication she would do such a thing, so many remain unconvinced—and rumors rise that dear Rosemary was killed. Plus, an anonymous note hints at murder as well.
Rosemary's husband decides to investigate by recreating his wife's birthday party. While trying to solve the murder, he runs into obstacles and questions that may put his own life in danger.
9. Murder on the Orient Express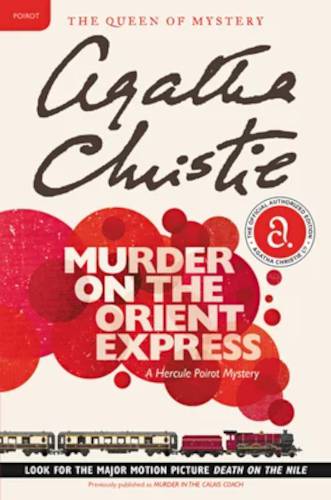 Despite its popularity, Murder on the Orient Express is far from the best of the best Agatha Christie novels. But don't get me wrong! It's still great and it definitely deserves a spot on this list.
Published three years before Death on the Nile, this story sees a bunch of odd characters squeezed together on a train. The setting may be different, but we follow the same obsessive Belgian detective who must step in and solve the mystery when someone suddenly dies.
Murder on the Orient Express derives tension from its interrogation sequence, which is heightened by the claustrophobic moving train. Here, Poirot is tested and challenged like never before.
8. Five Little Pigs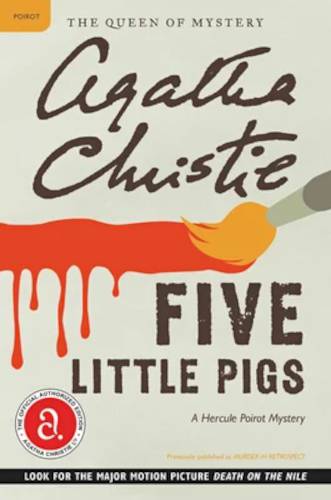 Five Little Pigs is another of Hercule Poirot's adventures, except this one has a unique plot structure. It's clear that Agatha Christie had a special taste for unresolved murder cases that begged resolution.
This is the case in Five Little Pigs, where a young woman named Carla contacts Poirot and asks him to investigate a murder from sixteen years ago. Her mother, now dead in prison, had confessed her guilt despite being innocent—and the victim was Carla's father.
In interrogating five crucial characters, Poirot works to discover the truth of it all. If you're looking for a well-constructed plot that'll make your head spin, Five Little Pigs is for you!
7. Crooked House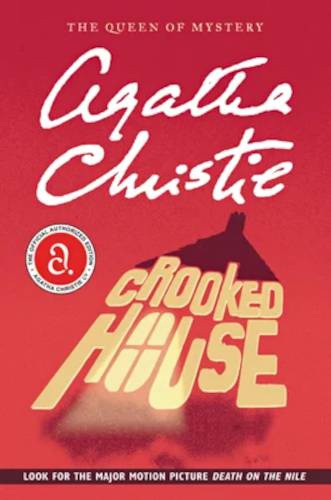 Crooked House is another example of an amazing story that doesn't star any of Agatha Christie's most famous detectives. The protagonist of this novel is simply named Charles.
Charles is in love with Sophia and wants to ask her to marry him. Nothing stands in their way! Well, apart from the mysterious and sudden death of Sophia's father. Understandably, Sophia can't think of marriage until the case is solved.
With the help of his father (who conveniently works as an inspector), Charles investigates the murder of his was-to-be father-in-law. Expect to witness a parade of shady characters, resentful family members, and even some mystical creatures.
6. The Murder of Roger Ackroyd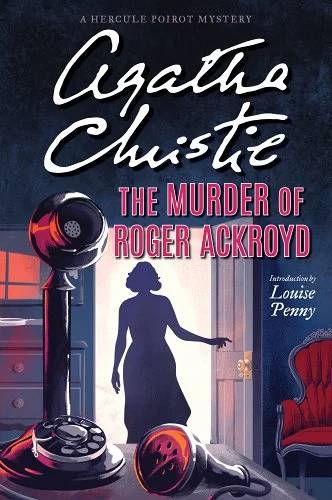 The Murder of Roger Ackroyd isn't just another Hercule Poirot story—it's one of Agatha Christie's most famous books.
Protagonist Doctor Sheppard had just left the house of his friend Roger Ackroyd only to receive a frightening call from the butler: Roger has been stabbed to death. If only someone could solve this case!
Fortunately, the now-pensioned detective Hercule Poirot has moved in next door. Even though trouble seems to follow him, he's willing to take the case and investigate all kinds of chilling details.
5. Peril at End House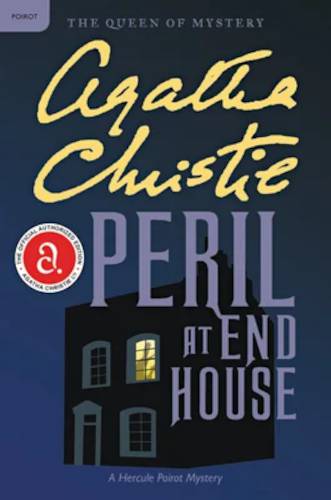 One of Agatha Christie's strongest suits is the capacity to link creepy events to cozy homes. She did this trick many times—and it always worked. With Peril at End House, we see it at its best.
Hercule Poirot is spending his holidays in Cornwall, where he meets Nick Buckley, a woman who immediately catches his attention. Romantic turn? Absolutely not! She's simply targeted for murder.
As beautiful summer days pass him by, Poirot tries his best to keep miss Buckley alive. What a relaxing holiday.
4. Endless Night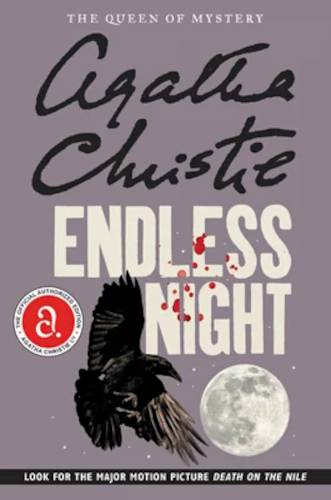 Mike isn't the usual kind of protagonist you'd expect to find in one of Agatha Christie's books. Yet, he's indeed the protagonist. He wanders around and eventually arrives at a little English village.
When he gets there, he's deeply fascinated by a big old manor. Soon, he learns that the villagers truly believe that the house is cursed and a magnet for violent deaths.
A series of events turns him into the owner of that cursed house—and he moves in, accompanied by his wealthy lover. Is the house actually cursed? Well, you'll have to read it to find out!
3. A Murder Is Announced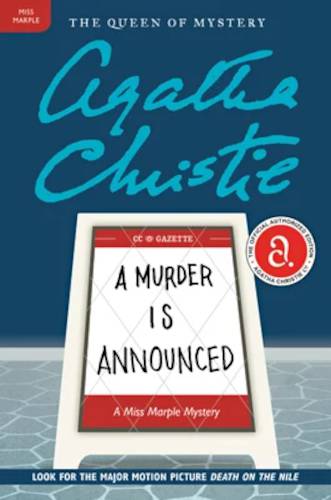 A Murder Is Announced is a great story starring the unforgettable Miss Marple. It takes place in the fictional village of Chipping Cleghorn, where the local gazette announces a murder at 6:30 at Little Paddocks.
The owner of Little Paddocks is absolutely baffled. She knows nothing about it! Even worse, a strange series of characters suddenly appear that evening. In the meantime, the clock is ticking down.
What will happen at 6:30? Follow Miss Marple in this breathtaking investigation and bask in the "little village" atmosphere, which is often chosen as a favored setting for creepy adventures.
2. The Body in the Library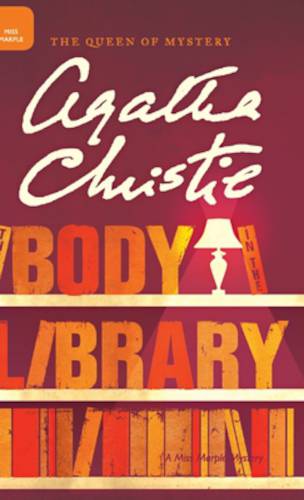 The Body in the Library perfectly encompasses Agatha Christie's style. The body of a girl is discovered. Where, you might ask? In the library of one of the wealthiest families in the village, of course.
The girl looks out of place—and not only because she's dead. Her clothing and her heavy makeup make her look like the type who'd never be the preferred guest of the Bantry family.
Miss Marple, an old friend of the couple, comes along to investigate. Painted with classist undertones, this brilliant novel shows Miss Marple at her finest and keeps your nose glued to its pages.
How important is the way we dress? What does our style and self-expression say about us, not only as individuals but as part of a layered and complex society? The Body in the Library is a murder mystery, but it's also so much deeper than that.
1. And Then There Were None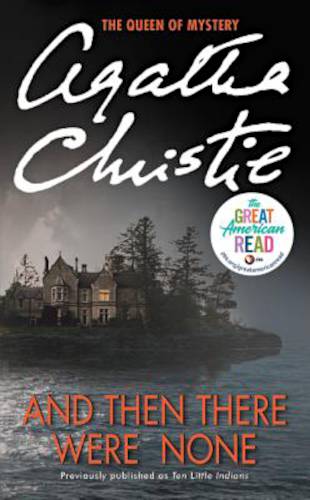 And Then There Were None is often considered Agatha Christie's best work—and I can't help but agree with that.
Neither Hercule Poirot nor Miss Marple feature in this story, which makes the book stand out even more. It's placed further away from the more optimistic and known universes the author is famous for.
Entirely set on a remote island, And Then There Were None features ten unrelated people who are invited to the island by a mysterious host. The host isn't there yet when they arrive, but they're served dinner and taken care of by the butler and housekeeper.
After dinner, a record player makes the most unsettling announcement: each and every one of them is accused of murder. Over the next few days, the guests die off one by one.
What exactly is happening? Is there a way to stop the madness? Who's behind it all and why did they orchestrate all of this?
And Then There Were None is the murder mystery of all murder mysteries, so iconic and classic that it inspired so many other books and movies with a similar premise. It remains the world's best-selling mystery and one of the best-selling books of all time.