Good books bring a lot of joy. Used correctly, they can even slow down your heart rate. Reading is known to reduce stress and I still have to find someone who is not suffering from it.
A book with a strong narrative arc can make time "slow down". These seven books certainly fit the bill. If you haven't read them yet, don't move on without giving them a try.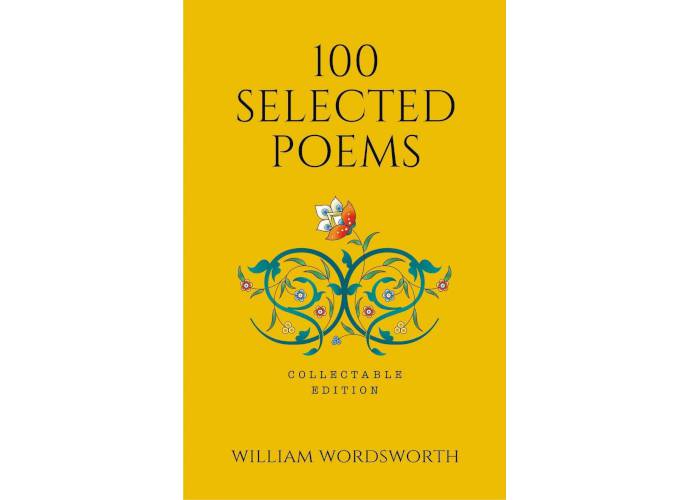 Okay, I'm cheating a bit here with poems, but William Wordsworth has the power to instantly put you in a good mood through his elemental verse—and poems are always great stressbusters.
Read between the lines and you will realize that his poems go beyond the romantic ideas of nature. Pour through them like a story and you might find that he is entreating us to slow down and feel the beauty of the little things we take for granted every day.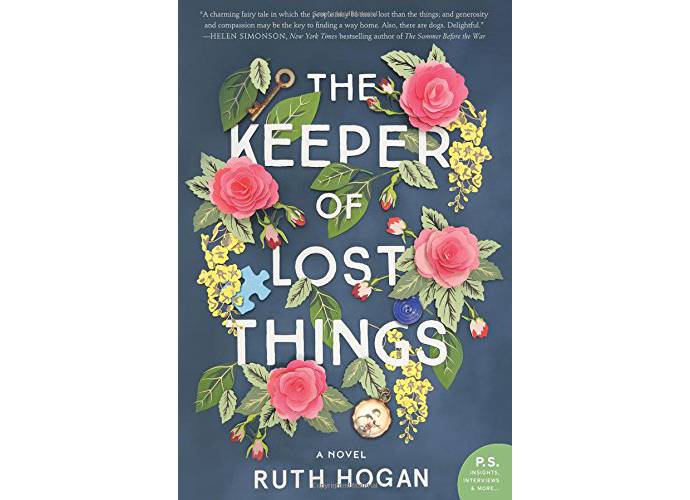 This is a novel filled with quirky characters who go through love, friendships, loss, and redemption. Two stories run together... and meet in the pages at the end.
The first is where the middle-aged Laura inherits a house full of lost objects which she sets out to reunite with their owners. The other story is about the unlikely friendship between Eunice and Bomber.
The strands are in the whimsical stories of the lost objects that interweave in the lives of the main characters. Ultimately, it is an imaginative heartwarming tale even though it is a bit predictable.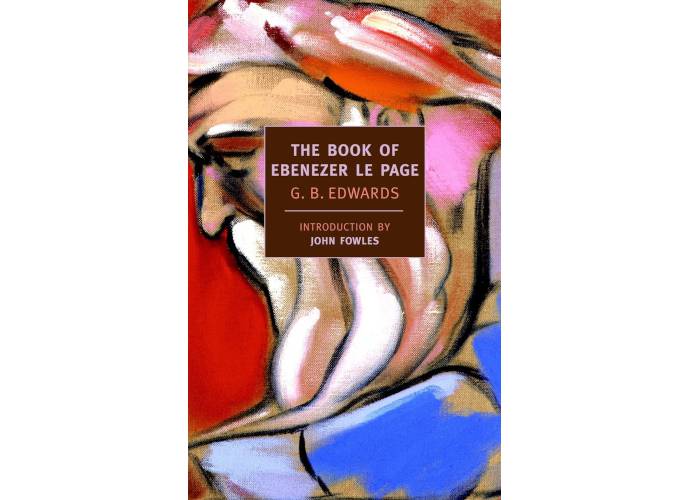 Ebenezer Le Page is another crusty old man who wants to chronicle his memories. It is a book set in a different age when the chaos of the Great War and the German Occupation of Guernsey during World War II changed the normal order of things around him.
He spells out the daily happenings on the island he has known all his life and has never left. He writes about friendships and relationships, of despair and loss. In the middle of it, he is the one universal constant and an eyewitness to the changing world.
It's a book you will only wrap your head around when you reach the last page, sit back, and then reflect. Maybe, it will make you think about the parallels in your own life.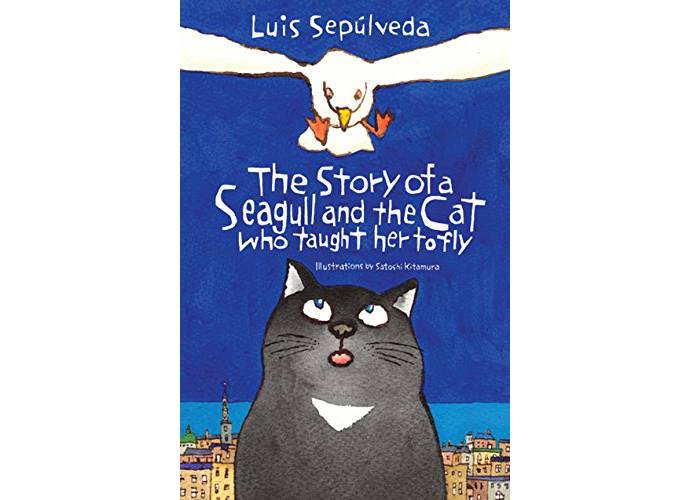 In this wholesome and philosophical book, we follow the adventures of Zorba the cat who is forced into a life-changing promise: to take care of a seagull's egg. What a tough promise to keep for a cat!
But Zorba is kindhearted and treats the little bird with all the love and care he's able to give. That is, until one day the two of them must face their different natures.
In this book, you can really sense Sepúlveda's respect for a child-like perception of reality. What's more important than love, care, and friendship? The answer is elusive, but it's out there.
Alan Karlsson is about to turn 100 years old and his retirement home is planning a party in his honor. It's a pity that Alan already has plans. What plans, you ask? Well, to disappear without a trace.
When I started reading this book, I thought it was rather unique—but after the first ten pages or so, I just couldn't put it down. It has an amazing rhythm, humor, and outstanding style that made this become one of the best relaxing books I've ever read.
When you turn 100 years old, your perspective on life definitely shifts. Alan embarks on a journey with magical undertones that will make you travel too, regardless of how old you are.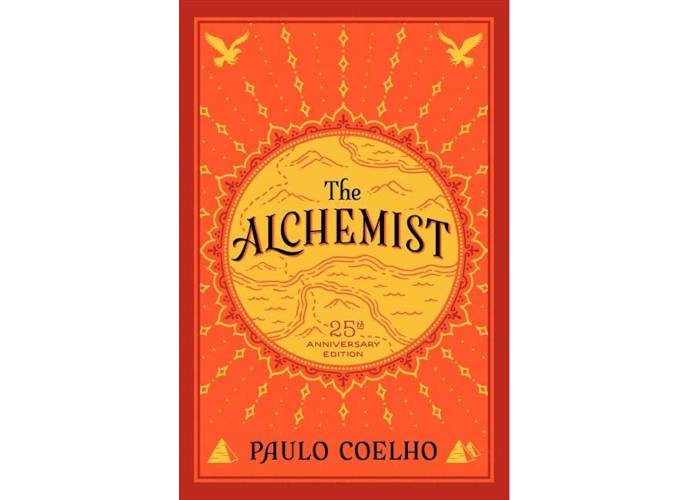 It's important to read this book once in a while just to remind yourself that any dream worth pursuing is a journey of self-doubt. And beating the fears is also part of the whole process.
The Alchemist is a fable for our modern times. The lessons may be age-old, but Paulo Coelho takes us on a new ride through the eyes of Santiago who is searching for his life's purpose.
It's a reminder to live boldly and go for your dreams even when saner alternatives are more tempting.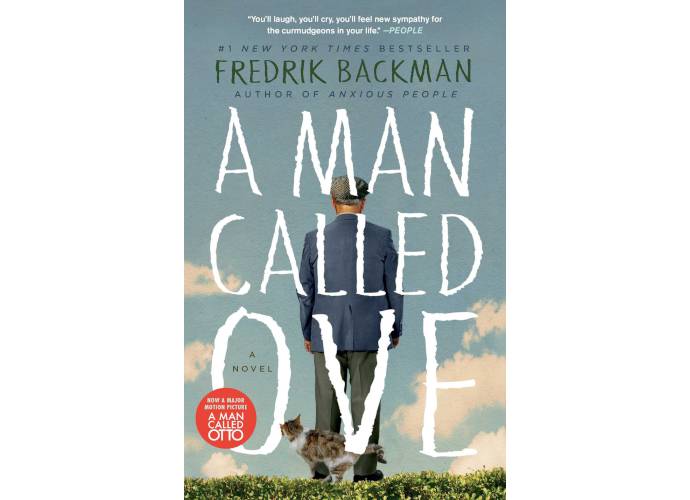 A curmudgeon old man with a hair-trigger temper. Can that make for a calming read? Well, Frederick Backman conjures a heartwarming tale of insight and wisdom that will make you will turn the pages gently.
It's a vaulting tale of love and loss, despair and hope, and ultimately of kinship and kindness.
Read it before the big screen version comes out or you decide to catch the Swedish release. They may not compare to the feelings you get from the book.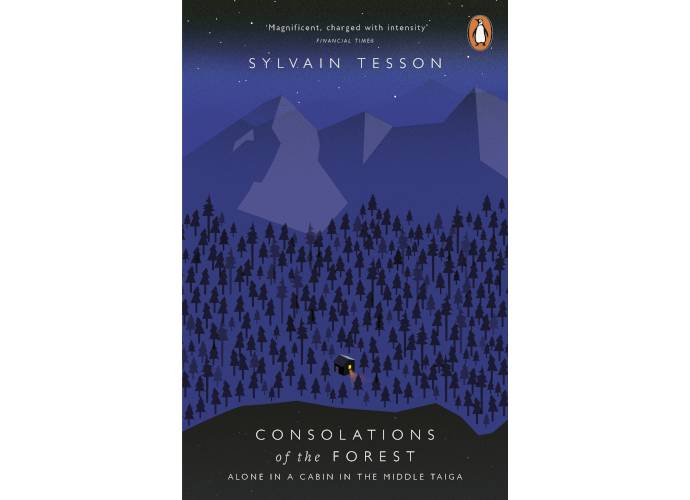 In Consolations of the Forest, you'll find a relaxing book through which you can experience all the peace and quiet of life in a forest, without actually leaving the comfort of your home.
Siberia's Lake Baikal is where this amazing story is set, and it's a setting that will charm you like no other.
The author is an entire day's length away from anyone else, and that's the point: to live in the company of our own thoughts—and maybe with some dogs and other non-human comforts (like vodka).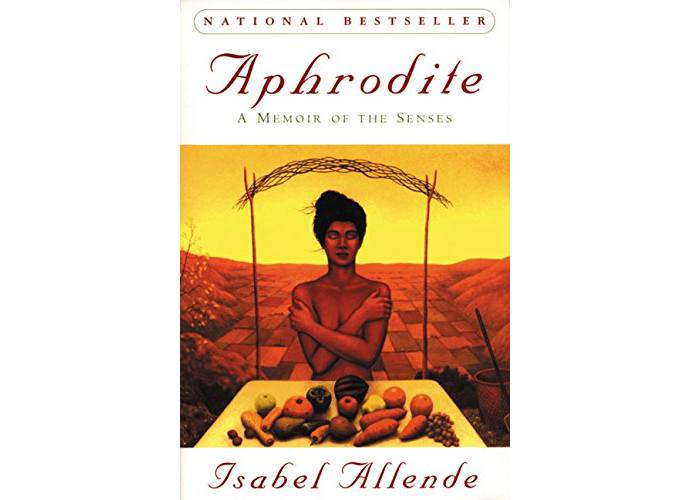 Aphrodite: A Memoir of the Senses is a sensual blend of food and sexuality in all its forms. An intriguingly relaxing book.
Through mythological, biographical, fictional, and autobiographical stories, Allende—with the elegance of a ballad singer—takes us into a charming world of romantic encounters paired with delicious foods.
I found this book many years ago on a dusty bookshelf on a rainy day. Despite the author's huge popularity, not many know about this one—and that must be rectified as soon as possible!
Between her unique humor and amazing collection of recipes, it feels as if Allende created this book for lonely people. It's colorful, cheeky, fascinating, lighthearted, and will brighten your day.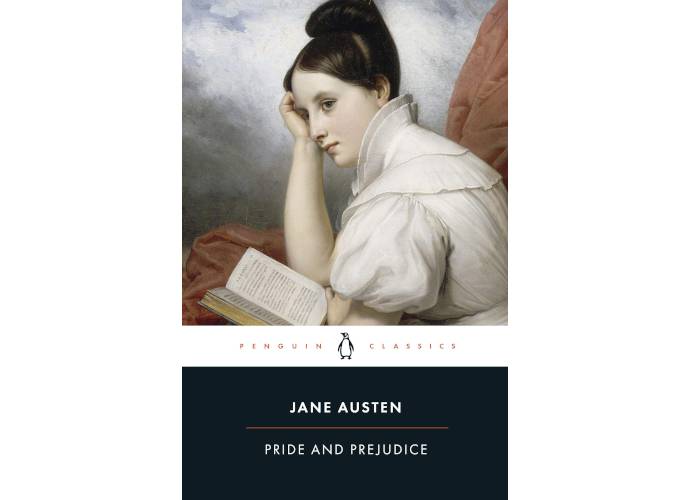 Elizabeth Bennet is one of the most famous characters in Western literature, and rightly so! Pride and Prejudice engages with social themes like class division, privilege, patriarchy, religion, and more.
Okay, that may not sound relaxing. But hear me out! What many don't know is that Jane Austen can be absolutely hilarious and reassuring.
Pride and Prejudice is much more than a historical drama or romantic novel. It's an evergreen portrait of what it meant to live as a woman in the Victorian era, and it's packed with sharp satire, vivid scenery, witty dialogue, and unforgettable characters.
You might've read this one in school and hated the experience, but give it another shot. You might find you enjoy it this time!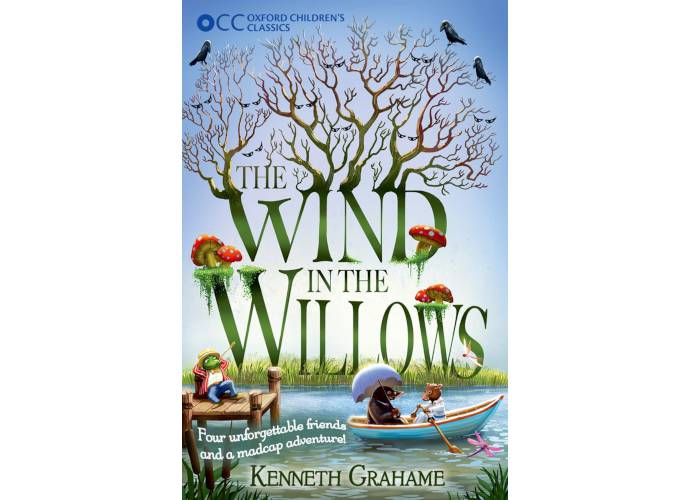 The Wind in the Willows is a must-read classic. It follows the adventures of Mole, Water Rat, Badger, and Toad in a way that allows you to pleasantly escape the present with its timeless story.
Despite appearing to be a children's book, The Wind in the Willows is suitable for all ages and will charm you, reassure you, and just all-around lift you up and make you feel better.
The iconic illustrations certainly help in making it easy to dive deep into this fantastic world, which proposes a much simpler reality and quieter way of life. It's a great book to sit back and relax with!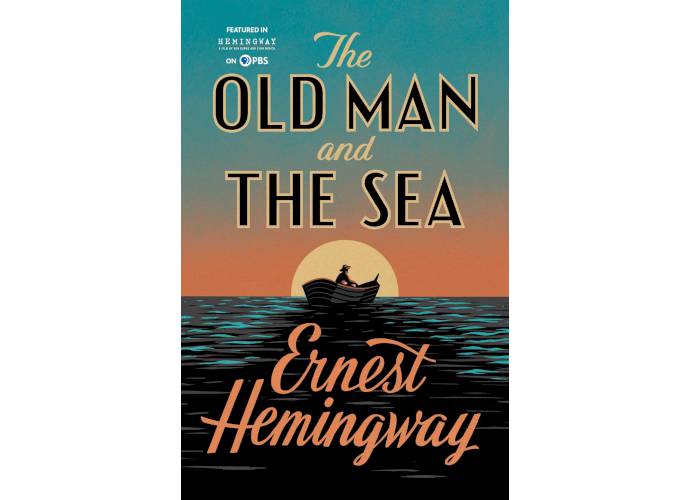 The classic short novel by Ernest Hemingway needs no introduction. But I am often surprised by the number of people who haven't read it.
It is a story of perseverance and friendship through the rantings of an old man who battles the sea and the marlin he attempts to catch.
Perhaps, there is a day and age when the story makes sense. Do yourself a favor and read it if you haven't. Just 127 pages will help you find any lessons for our times when we expect quick results.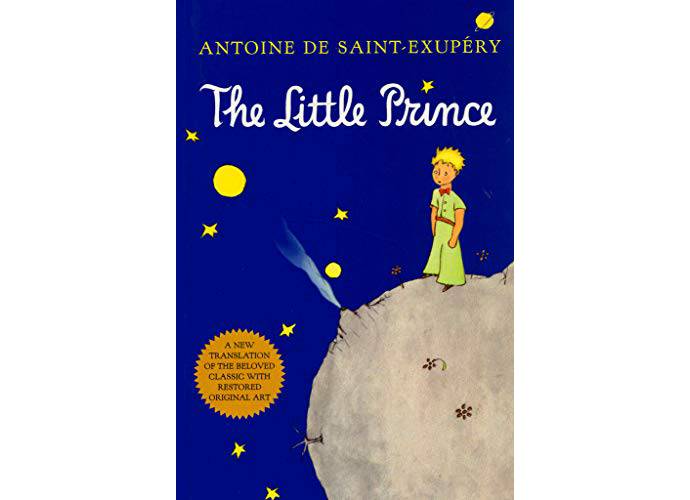 Antoine de Saint-Exupéry was an aviator and a writer who died young while on a reconnaissance flight.
His legacy lives on to this day in this tale of an interstellar traveler, a prince from another planet, who befriends a crashed pilot in the desert. The pilot is lost in more ways than one and it takes this encounter to help him find that meaning again.
The Little Prince is one of the most translated books of all time. It's a children's book and then it's not because the lessons on the inevitability of life are ageless. I'd also recommend Wind, Sand, and Stars, which is a memoir by the same author.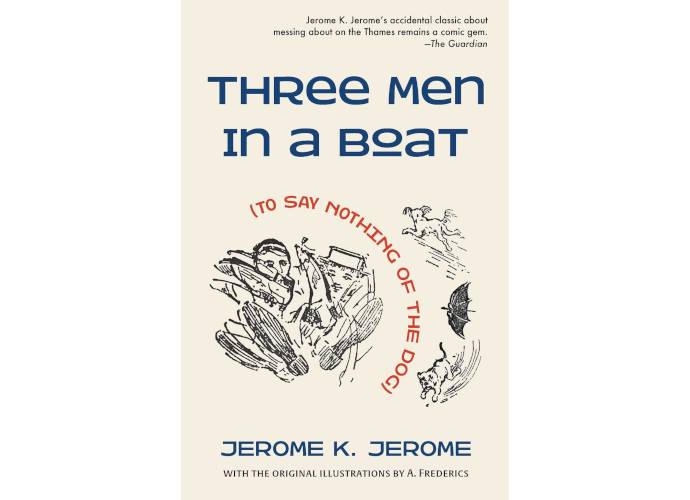 My father used to read Three Men in a Boat to me when I was a child. Now, as an adult, I fondly remember the book's air of summery day trips, true friendships, and humorous conversations.
Plus, there's a dog in the book named Montmorency—and this fact alone increases the potential for this book to be supremely relaxing and lighthearted by at least double!
Three Men in a Boat begins with the main characters stating that they suffer from "overwork" and that they need a holiday. Well, me too! Who can't relate? That alone should get you jumping into this book.
If you also suffer from "overwork," do yourself a favor and drift away on the calm waters of your imagination through this amazing book, which I will always hold dear in my heart.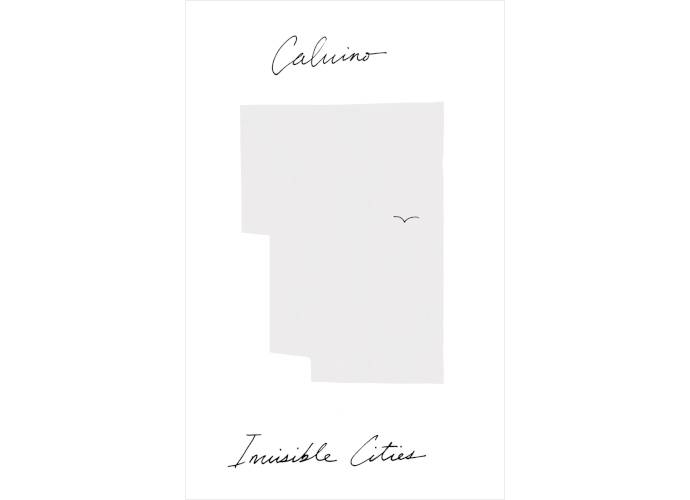 In Invisible Cities, the world-famous explorer Marco Polo is conversing with the world-famous emperor Kublai Khan, describing all kinds of cities in what's essentially a collection of meditations.
This odd premise gives the author so much room to spread his thoughts out into several chapters where nothing really happens.
At its core, Invisible Cities is a book is about triggering your spatial imagination and creating mental images of cities that would otherwise be invisible to you (as the title suggests).
This book will make you want to paint, build, compose, or simply dream about all the unique places that Marco Polo—or rather Italo Calvino—describes during the course of its pages.
It's the kind of book you should take with you whenever you're traveling, just in case you need to travel some more while you're at it! Without a doubt, it's one of the best relaxing books ever written.