Is there a more interesting figure in fiction than a mage? Beings who are connected to higher and mysterious powers, often granted the ability to control supernatural forces that frighten and bewilder.
Fantasy mages are often outcasts with dangerous destinies that take them on epic journeys with the fate of the world in their hands.
Whether they're young, old, evil, good, clumsy, or heroic, mages in fantasy stories come in all shapes and personalities.
Here are my picks for the best fantasy novels about mages, where the mystical figures in question are the protagonists of their own fantastical stories of power, struggle, and destiny.
10. Magician: Apprentice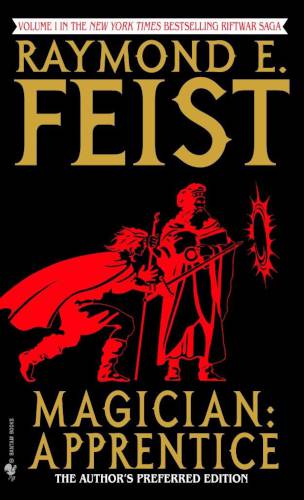 The first book of the Riftwar Saga by Raymond E. Feist, Magician: Apprentice is a classic fantasy book that shaped how mages would be portrayed in fantasy literature.
Set in the fantasy world of Midkemia, the story focuses on the lives of two friends, Pug and Thomas, who witness the beginning of a war between their people and alien invaders.
Pug, who was just a simple kitchen boy, ends up becoming an apprentice magician that must master his powers.
Magician: Apprentice is a great coming-of-age story that explores courage, friendship, magic, and other important aspects that would eventually become staple tropes of fantasy.
If you enjoy the Dungeons & Dragons aesthetic and you're looking for one of the most influential books about mages, then you'll certainly find Magician: Apprentice to be a compelling read.
9. The Burning Sky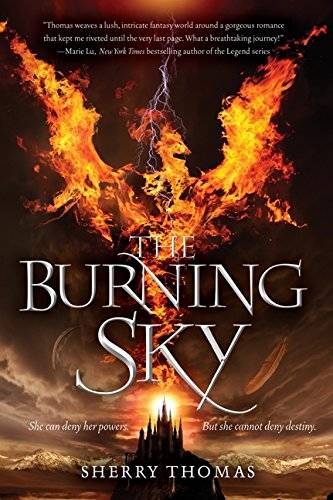 In The Burning Sky, the first book of Sherry Thomas's Elemental Trilogy, protagonist Iolanthe Seabourne is an elemental mage who's known as the best of her generation.
And it's not just that she's supremely skilled. There's a prophecy that weighs on her destiny: she must save the Realm from the Bane, a tyrant who also happens to be the most powerful mage in history.
Despite her great reputation, Iolanthe is only 16 years old and lacks the experience to go up against such a threat.
The Burning Sky is a thrilling novel that blends love, adventure, and magic together in a wonderful coming-of-age story.
8. The Name of the Wind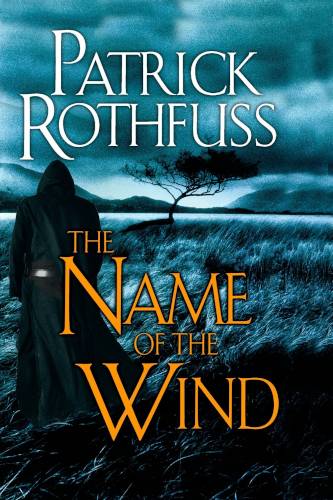 The Name of the Wind is the acclaimed first book in Patrick Rothfuss's Kingkiller Chronicle. The series centers on Kvothe, a legendary figure with a heroic past who has retired as an innkeeper in a small town where he's now known as Kote.
He just wants to live a quiet and serene life, but a growing war in the region disrupts his peace. Not only that, a scribe named Chronicler wants him to open up about his past—including all the tragedy and trauma he's been through—so he can jot it all down.
Jumping between the present at the inn and the past where Kvothe attends magic school and grows to become the legend he is today, The Name of the Wind is a captivating tale that's far more poetic than most fantasy books could ever manage.
7. The Lost Gate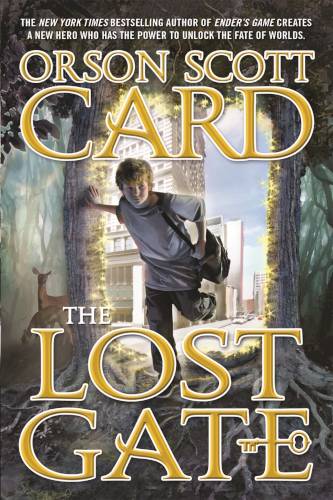 Orson Scott Card is mainly known for his sci-fi series that started with Ender's Game, but did you know he also writes fantasy? Back in 2011, he published The Lost Gate, the first in his Mither Mages series.
The Lost Gate begins with the story of young Danny North, who has always felt that his family was... different. But while all his cousins are learning how to create golems, trolls, and other creatures, Danny is worried that he's been born talentless.
What he doesn't know is that his family is keeping a crucial secret from him. And when that secret comes to light, The Lost Gate proves to be a captivating tale of fantastical magic.
6. Cold Iron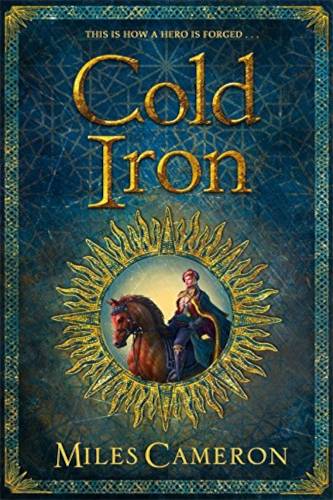 Cold Iron is the story of Aranthur, a student who has little magical talent and feels like everyone else at the academy is much smarter than he is. Not just smarter, but more talented. They're better.
But what we learn is that self-perception can be extremely deceitful. Maybe Aranthur isn't as weak and hopeless as he perceives himself to be. Maybe there are true gifts waiting to be discovered.
Cold Iron is an important coming-of-age tale about courage, magic, and the nature of talent. If you can relate to Aranthur and feel like you're talentless, you'll find a lot to like in this book.
5. Fireborne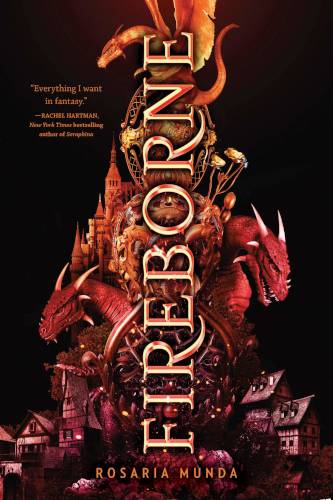 In Rosaria Munda's Fireborne, Annie and Lee have witnessed a violent revolution that changed their world forever. Under the new regime, things are very different from how they used to be.
Everyone—and I mean everyone—has the chance to become a dragonrider, and therefore become part of the ruling class.
The revolution that murdered their families and changed their fates is now in the past. Seven years later, Annie and Lee are competing against each other for the best dragonrider's position.
How much competition can a friendship stand? Fireborne is a great fantasy novel that isn't just full of mages and mystery, but also action-packed dragonriding!
4. Mage's Blood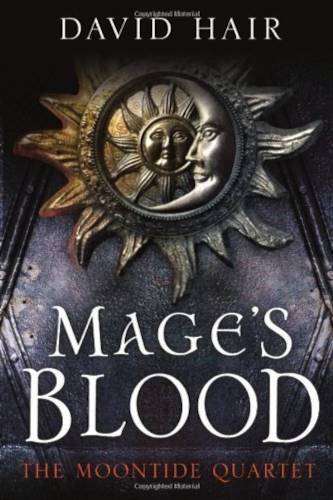 In Mage's Blood by David Hair, a deep and mysterious ocean separates the two lands of Yuros and Antiopia. Yet, every Moontide, the ocean moves and reveals the Leviathan Bridge, crafted by mages.
The Leviathan Bridge is fundamental for trading and communication between continents. Of course, it's also a source of conflict since the Moontide only happens every 12 years and lasts only 24 months.
The Moontide is about to happen again, but this time the Magi of the East are seeking to rule the world and are poised to use the Leviathan Bridge as the gate for their conquest.
3. Reign & Ruin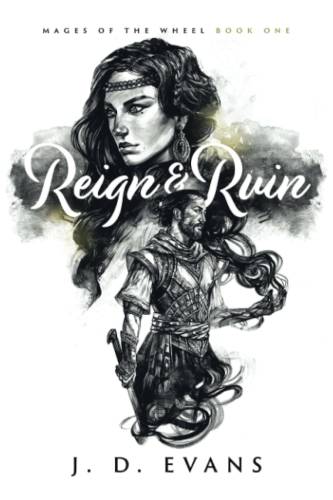 Reign & Ruin by J. D. Evans is the first book in his Mages of the Wheel series, which revolves around two characters: Naime and Makram.
Both Naime and Makram are very powerful mages with royal backgrounds, but they belong to two different realms.
The story focuses on their friendship and engages us with a philosophical examination of the meaning of balance, an idea that's of core importance throughout the entire series.
2. Seeds of Glory and Ruin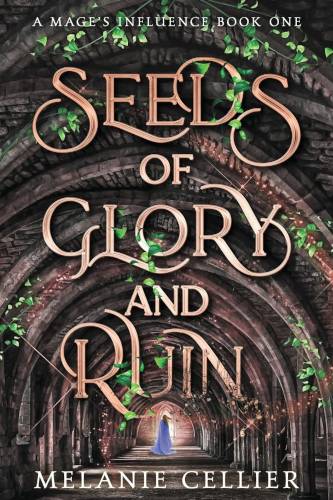 Melanie Cellier's Seeds of Glory and Ruin is the newest published book on this list, but it's already among my favorite books about mages.
Airlie and Cadence were always told by their father that they possessed the "seeds of glory and ruin." When Airlie's powers are activated, Cadence finally understands what their father meant.
But what about herself? Her own powers? If her sister Airlie possesses the seed of glory, does that mean Cadence is destined to grow the seed of ruin within herself?
Sisterhood is a powerful bond that can often hide deep feelings of competition, self-consciousness, resentment, insecurity, and many other harmful emotions.
1. Seventh Son
As I've already mentioned earlier in this list, Orson Scott Card is extremely influential when it comes to stories about mages.
Way back in 1987, he published one of his best works in Seventh Son, which begins the story of Alvin Maker which is set in an alternative frontier America where folk magic is real.
As the seventh son of a seventh son, Alvin Maker possesses a magical gift. But before he can learn how to use this gift and master its potential, he must accept that he's different from his siblings—something that isn't always easy to do.
Seventh Son is an amazing story that kicks off a compelling series, and it's truly one of the greatest fantasy book about mages ever written.