Every anime fan needs to have at least one anime figurine in their collection. Figurines look great on display and will forever remind you of your favorite characters.
However, before you start buying figurines, you need to know the best brands—and if you aren't familiar with today's anime figurine landscape, it can be overwhelming. Without researching manufacturers, you could end up with a fake or low-quality model.
That's why we've created this list of legitimate anime figurine companies that you can always count on. Whether for yourself or as a gift to the anime fan in your life, here are the best anime figurine brands.
Entry-Level Anime Figurine Brands
If price is a concern, then you'll want to make sure to get the best value for your money when buying anime figurines.
These entry-level companies provide a wide variety of characters to choose from without putting too much strain on your wallet.
And just because these are low-priced doesn't mean they're low quality! The reason they're so affordable is that they cater to mainstream anime fans, so they can be mass-produced to economies of scale.
10. Funko Pop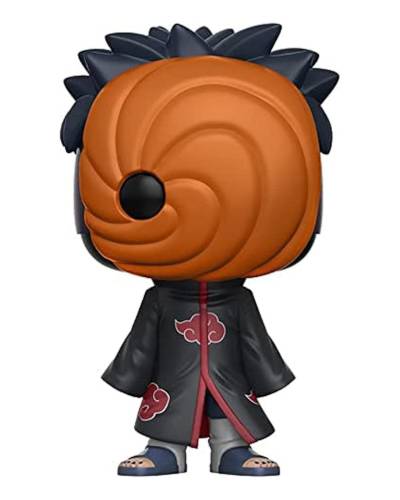 Anyone who's been to an anime convention in the past decade has seen these big-headed figurines in numerous stalls. They're cheap and cheerful, with an iconic shape and size that fans love.
Some might complain that Funko Pop figurines all look the same, but that's partly why they're able to stay so affordable—few manufacturing modifications are needed for each character.
Funko Pop figurines are available across thousands of franchises, including anime, movies, TV shows, and video games. No matter how obscure the anime character you're looking for is, chances are they have a Funko Pop that you can pick up for around $10.
9. Banpresto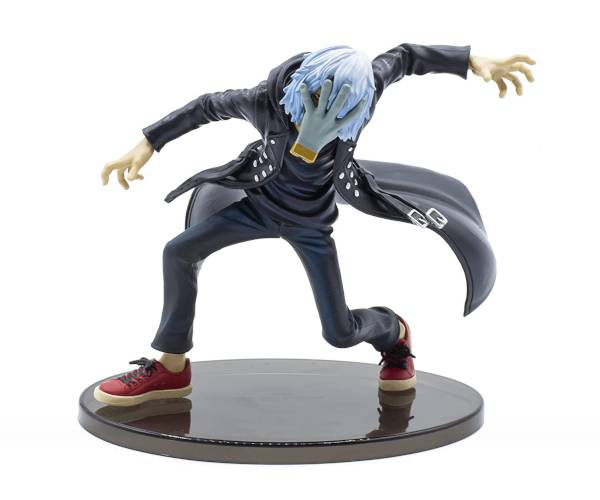 Banpresto is a specialist company that exclusively makes anime figurines for distributors around the world.
They have a wide range of prices and quality, which is an aspect that fans might find frustrating. For example, their Dragon Ball figurines are expressive and cute but some of their One Piece offerings fail to capture the energy of Oda's legendary work.
Despite the unevenness in quality across their figurines, the price tags make it easy to overlook their flaws. Expect to pay anywhere from $15 to $40 per figurine, with better quality stuff toward the upper end.
8. Taito Prize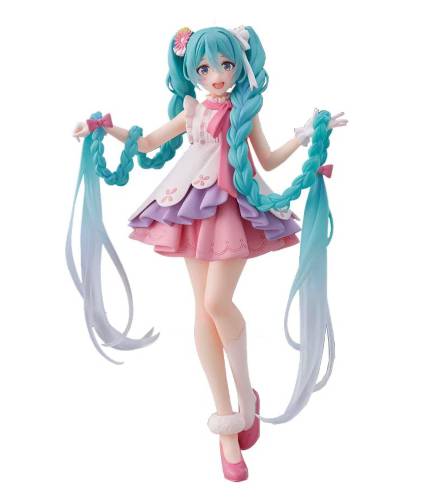 Taito Prize makes great static figurines that shouldn't cost you more than $40 depending on where you buy them from.
The figures by Taito Prize tend to focus heavily on their facial expressions, giving each character plenty of personality.
You won't be able to change their face plates and they aren't always in the most dynamic poses, but they're perfect for anime fans who want their favorite characters standing delicately on display.
Mid-Tier Anime Figurine Brands
These are your middle-of-the-road anime figurines. The companies in this tier offer solid value—quality materials and appealing designs—but don't expect anything too intricate or elaborate.
If your budget can stretch to include these companies and you find a figurine for the character you're after, you can't go wrong here.
7. Revoltech Yamaguchi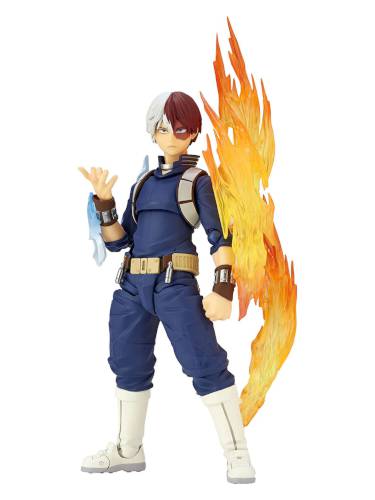 The figurines by Revoltech Yamaguchi are highly posable and can bring a lot of life and energy to any geek's collection.
While they're somewhat expensive for a mid-range line—usually around $75–$90 per figure—they successfully combine dynamic motion with vivid facial designs, resulting in a perfect balance.
The downside to Revoltech Yamaguchi, at least for the current time, is that they don't yet cover a wide range of franchises. You'll mostly find these figures for popular shonen series like My Hero Academia.
6. Nendoroid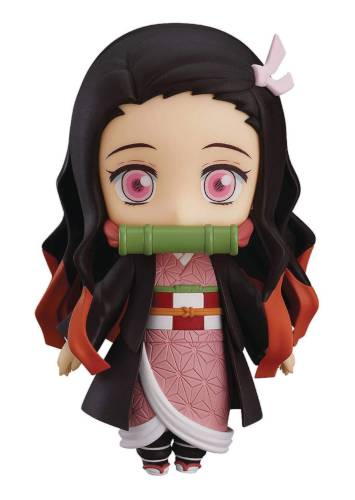 Nendoroid makes small anime figurines that are usually around five or six inches tall. They might remind you of Funko Pops, but they're clearly a lot more detailed and intricate than Funko Pops.
Still, coming in at around $50 each, they might seem expensive for what you get in the box—and you might need to pay even more if you're importing specific models from Japan.
However, Nendoroid figures make up for their price tags with their incredible levels of expressiveness. Many come with changeable faces and/or poses, allowing you to set up your favorite characters exactly how you want them to be displayed.
5. S.H. Figuarts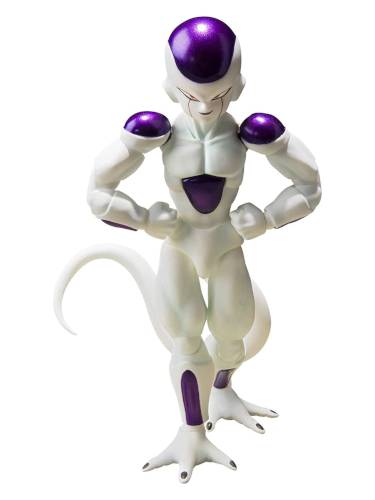 Coming in with an average price tag between $40–$80 (with the occasional bump above $100 depending on the character and model), S.H. Figuarts is perfect for fans who want to use their figurines to recreate their favorite anime scenes.
No other anime figurine brand on this list offers as many points of articulation, giving you absolute freedom to display your collection in whatever poses you want.
Although they lack the supreme levels of detail and polish as some of the most expensive brands, the versatility of S.H. Figuarts figurines make them one of the best buys for creative anime fans.
Top-Shelf Anime Figurine Brands
The following anime figurine companies aren't exactly the most expensive ones out there, but they're our picks for brands that strike the best balance between their high prices and their quality.
Most of the figurines from these brands come in at over $100 per figure, but they all do a great job of recreating the iconic expressions and poses that bring these characters to life like no other.
4. Aniplex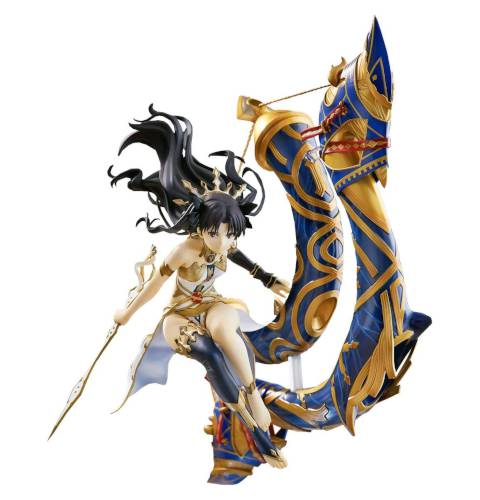 Aniplex has been in the anime distribution business for decades, so it's no surprise that they'd license figurines for their iconic series.
If you're a fan of the Demon Slayer, Sword Art Online, or Fate anime series—or if you're shopping for someone who is—then these figures will make for solid additions that class up any collection.
Basic Aniplex figurines can be had for as low as $75 each, but the most elaborate ones can easily soar over $300. With all the effort that goes into perfecting poses and facial expressions, they're well worth it.
3. Figma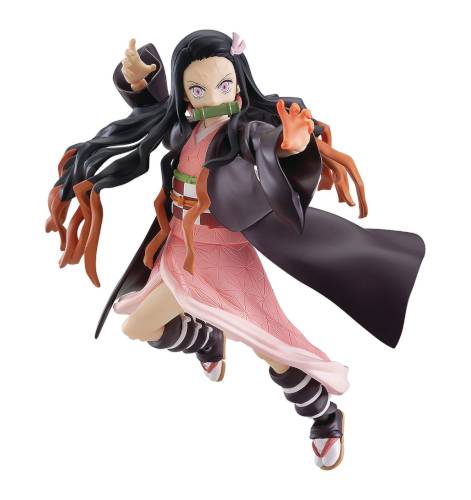 The Figma series of anime figurines are some of the best you'll find for the price. Some of the more affordable ones come in around $60, while the more unique (and expensive) figures can cost over $250.
Figma figurines often come with changeable face plates and props that are just as high quality as the figurines themselves.
If you have Nendoroid figures and you're looking to upgrade beyond the chibi aesthetic, Figma is a logical step up.
2. Play Arts Kai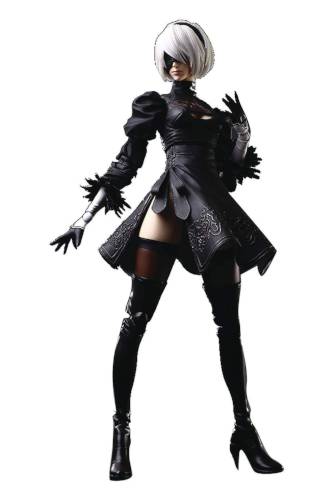 When it comes to JRPGs, no other companies have a bigger history of involvement than Square Enix, the makers of the Final Fantasy and Kingdom Hearts franchises.
The company knows their fans want merchandise, so they've created their own line of high-quality figurines based on the beloved anime-style characters of their games. They've also started branching into other properties, including Marvel, DC, and more.
Play Arts Kai figurines are usually 1/7 scale figures with a price tag between $100 and $200, with some costing even more than that. Whether it's Tifa, Rikku, or Auron, you'll be impressed.
1. Kotobukiya ARTFX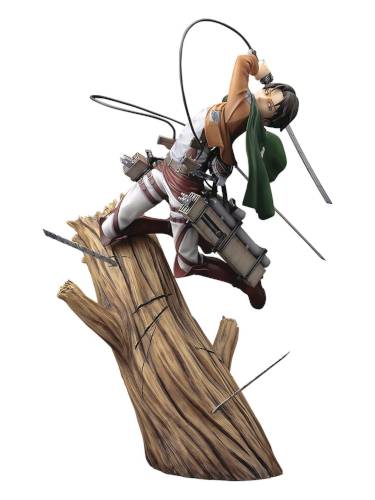 Kotobukiya's ARTFX line of anime figurines covers many of the most iconic anime series of all time, with the occasional venture into Western characters like Spider-Man and Boba Fett.
While this brand tends to average around $150 per figure, the downside is that ARTFX figures usually aren't posable (or, if they are, the range of poses is very limited).
Despite that, fans love ARTFX figures because they're artfully designed with dynamic poses and beautifully finished down the smallest detail.
Most ARTFX figures have incredibly elaborate designs that immediately stand out, making them worth the high prices.