Have a friend, co-worker, or family member with an anime obsession? Finding it hard to shop gifts for them?
Birthdays and holidays can be stressful as you scramble for a gift they'll actually like, especially if you don't know the first thing about anime gifts that fans actually want to get.
So, if you're desperate for awesome anime gift ideas, don't despair! While every anime fan has their own unique interests, you'll find all kinds of winning gift ideas below that most anime lovers will appreciate.
Here are the best anime gift ideas for the anime lover in your life!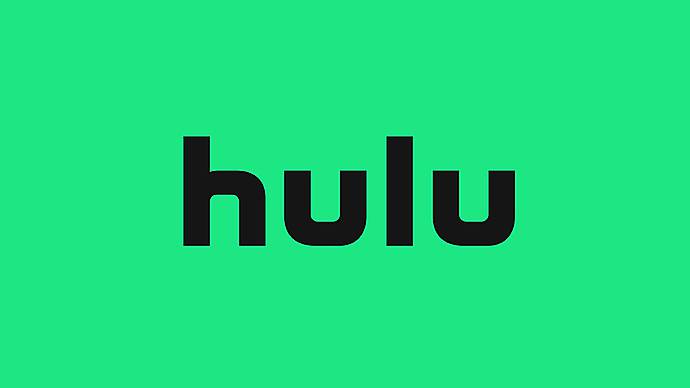 Okay, here me out: Hulu may not be the first streaming service you think of when it comes to watching anime, but there are actually lots of great anime series on the platform.
It has popular and trending series (like Attack on Titan, Spy X Family, My Hero Academia), classic anime series (like Yu Yu Hakusho, Samurai Champloo, Cowboy Bebop), and all kinds of niche series in between.
And the best part is that Hulu also serves tons of great non-anime content, so your gift recipient won't run out of stuff to watch.
Etsy is one of our favorite places to grab gifts for people because so many creative fans are making their own unique, handcrafted items and selling them there—and nowhere else.
We've featured several great Etsy items throughout this list of anime gift ideas, but if nothing catches your eye by the end, get an Etsy gift card and let your gift recipient choose whatever they want.
11. Anime Blu-rays and DVDs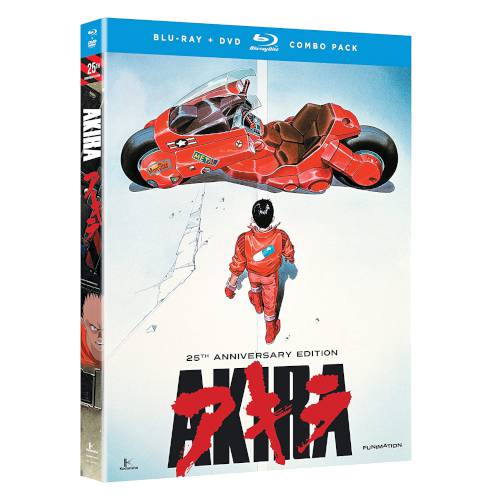 Akira is one of the most important anime movies of all time—not only did it break records for money spent on an anime film, but it went on to become an international success that ushered anime worldwide.
To this day, Akira remains one of the best anime films ever made, and it's a must-watch for any anime fan who hasn't seen it yet.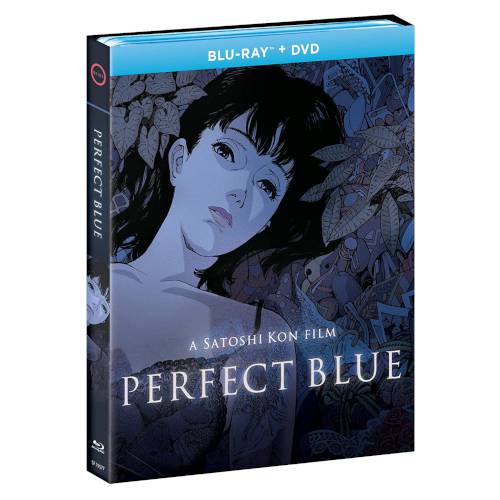 Perfect Blue is a heavily stylized mystery anime film with thriller and horror elements, with a deeply disturbing story that pushed the boundaries of what the world expected in anime storytelling.
On par with some of the best psychological horror movies of the modern age—including Requiem for a Dream, Black Swan, and Nightcrawler—Perfect Blue is a must-watch for sophisticated anime fans.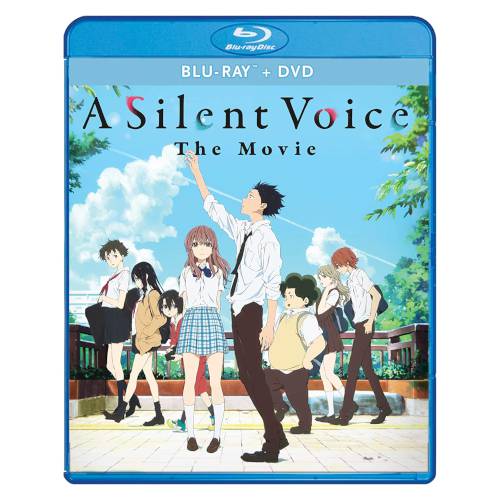 A Silent Voice is a heartwarming anime film that makes a great gift for any anime lover. It's about a student who used to bully a deaf classmate back in elementary school so much that she had to switch schools.
After that, he's ostracized by the rest of his classmates and forced to re-examine his behavior. Now, in high school, he wants to put his past behind him—by reconciling with the classmate he once bullied.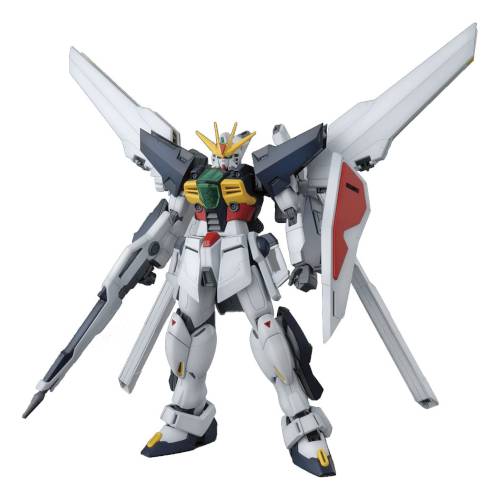 For the anime fan who loves the Gundam franchise—or just mecha anime in general—there's no gift that's more satisfyingly hands-on than receiving a Gundam model kit.
Commonly known as Gunpla, Gundam model kits are scale replicas of the various Gundam units found throughout the series. The pieces are all plastic and they're designed to fit together without any glue needed.
It only takes one gifted model kit to spark an interest in the hobby, and Gundam models are great for display once they're built.
9. Anime Hoodies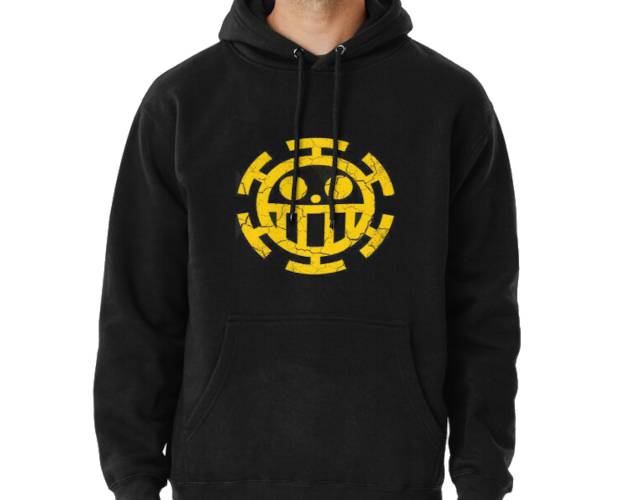 Trafalgar Law of the Love Pirates is one of the coolest Captains in One Piece, which means any fan of the anime series is destined to love this hoodie as a gift. It's a subtle design that's easy for daily wear, but instantly recognizable by anyone who also enjoys One Piece.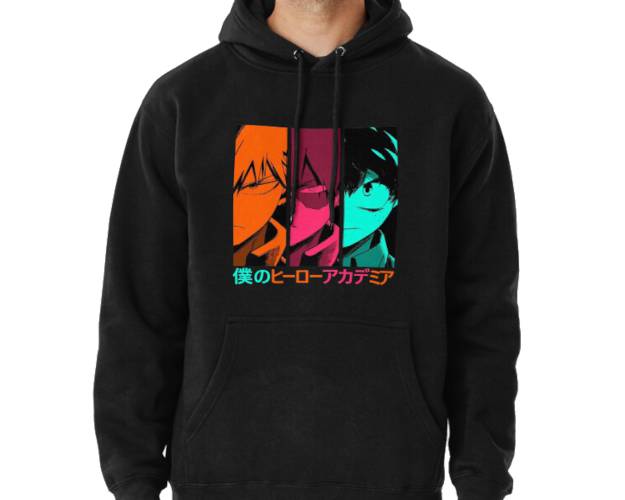 My Hero Academia has exploded in popularity since it debuted in 2016, and it's still going strong all these years later. This hooded sweatshirt with Bakugo, Todoroki, and Izuku is a great shoutout to the trio of protagonist friends, perfect for both men and women.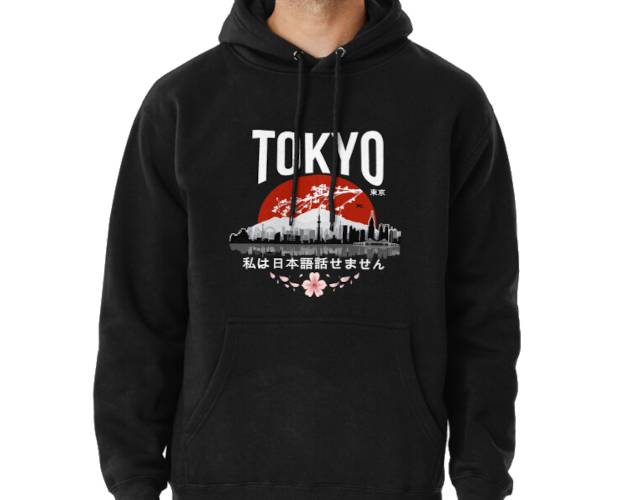 This Tokyo, Japan hoodie isn't specifically related to any anime, but there's significant overlap between interest in anime and interest in Japan. For the gift recipient who loves all things Japan, this hoodie is a tastefully beautiful option that'll turn heads.
8. Anime Puzzles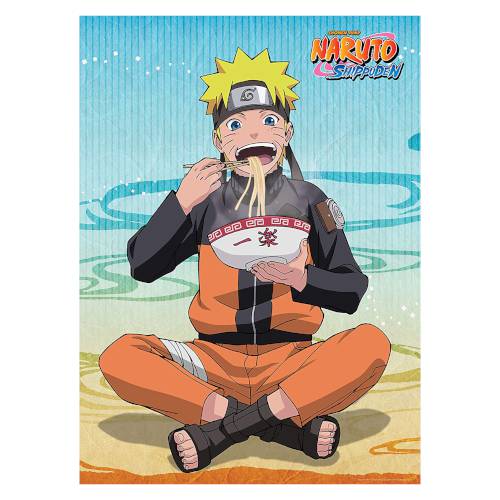 What's more representative of Naruto than Naruto himself eating a delicious bowl of Ichiraku ramen? This 1,000-piece puzzle is a joy to complete and a joy to look at once it's done. For the Naruto fan who likes jigsaw puzzles, this will not disappoint.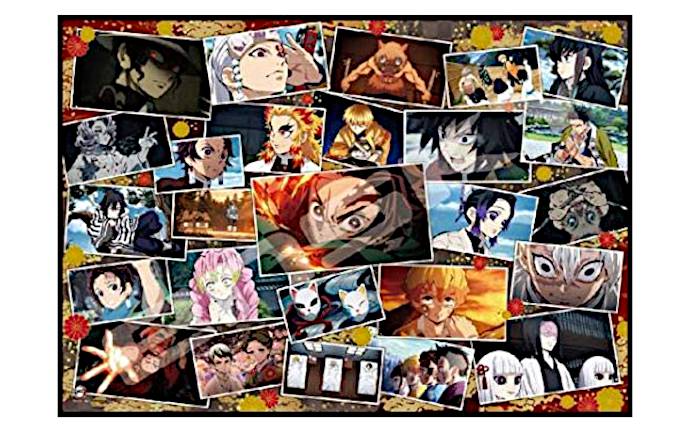 Demon Slayer fast became one of the most popular anime series after it debuted in 2019. Between Tanjiro, Nezuko, Giyu, and Muzan, Demon Slayer has no shortage of great characterization—and this 1,000-piece puzzle captures dozens of memorable scenes from the series.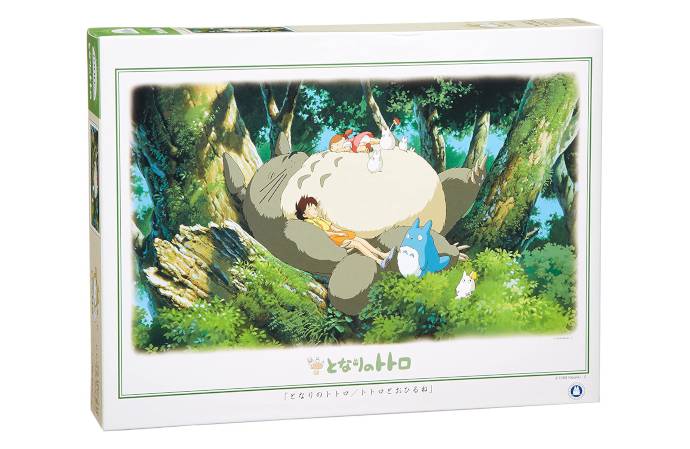 When it comes to classic anime films loved around the world, you can't help but think Studio Ghibli—and of those films, few are as fitting for a jigsaw puzzle as My Neighbor Totoro. This beautiful, colorful 1,000-piece scene is perfect as a wall hanging once it's complete.
7. Anime Books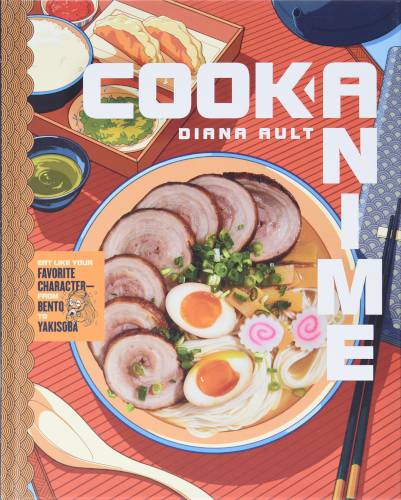 For the anime fan who loves to cook, Cook Anime: Eat Like Your Favorite Character is a great gift. It contains over 75 recipes for foods featured in anime, including the ramen from Naruto, the taiyaki from My Hero Academia, and the onigiri from Fruits Basket.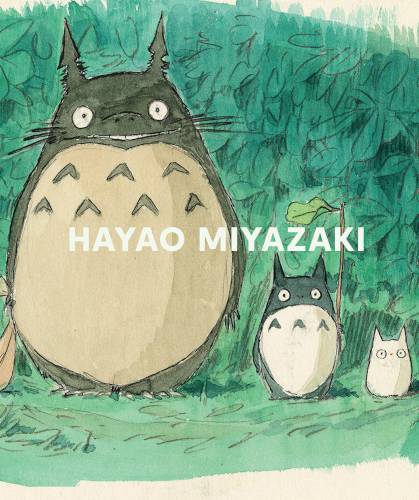 Every diehard anime fan has some degree of respect for Hayao Miyazaki, the genius behind Studio Ghibli's best films, including Nausicaä of the Valley of the Wind, Princess Mononoke, and Spirited Away.
The man has blessed the world with incredible artwork, characters, and storytelling for decades—but it's the artwork that really stands out.
Hayao Miyazaki celebrates his legacy with never-before-seen concept art and storyboards, plus insight into his creative process. This is the ultimate gift for otakus who live for Studio Ghibli films.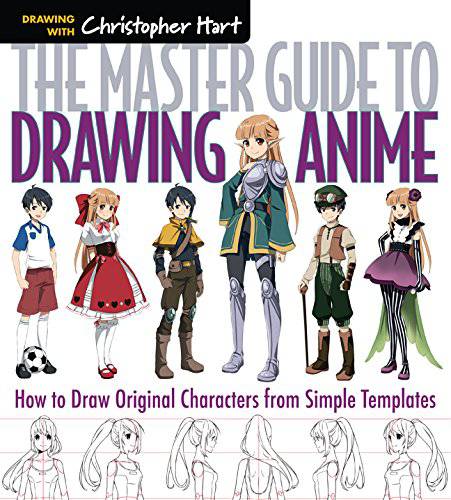 Most anime fans are inspired to draw at some point in their lives. If the one you're gifting hasn't yet picked up drawing as a hobby, a book like this could be the very thing that gets them on track.
The Master Guide to Drawing Anime contains 144 pages that cover everything from the basics of drawing anime to advanced techniques needed for refining drawings and making them next level.
6. Anime Plushes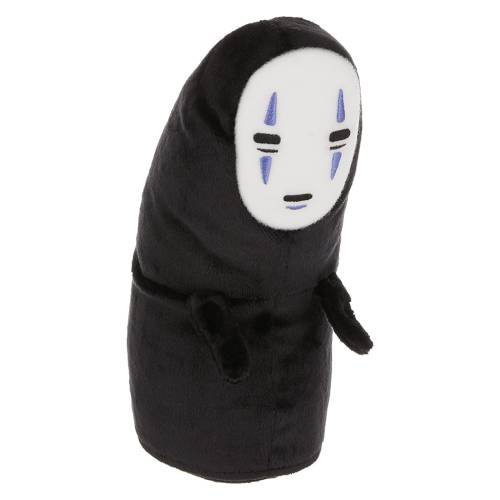 Spirited Away might have come out in 2001, but it's still one of the most beloved anime movies, and new fans are born every day. The great thing about this No Face plush is that it's so lovable even if you aren't a huge fan of the movie—but, you know, most people are.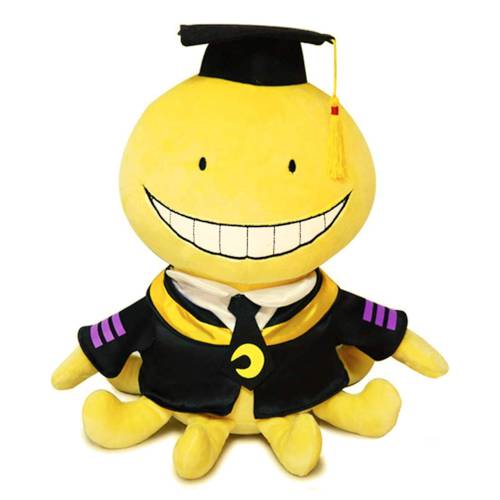 Coming straight out of Assassination Classroom is this Korosensei plush. Korosensei is one of the most unique characters in anime: a failed experiment who plans to destroy the world in a year, but wants to teach a class of misfits and outcasts until then. It's a cute plush that's great for decor, but even greater for those who know who he is.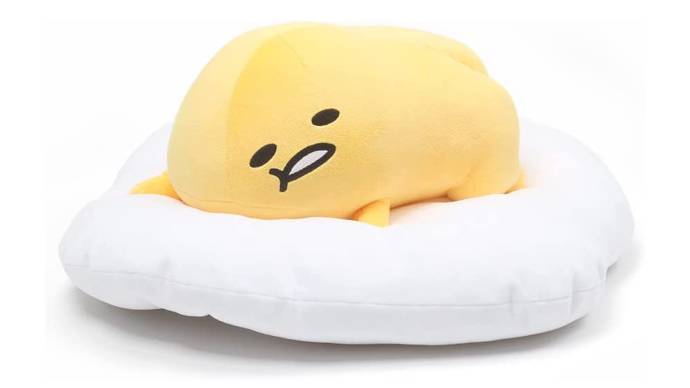 Although the character of Gudetama isn't directly out of any particular anime, it's a great gift for anime lovers into Japan's kawaii culture.
Gudetama comes from Sanrio—the creators of Hello Kitty—and his name means "Lazy Egg." He's an anthropomorphized egg yolk who's seen as lazy because he struggles to get through modern-day life.
Having a Gudetama plush around the house serves as a constant reminder to take it easy every once in a while and to not let the pressures of day-to-day life weigh you down.
5. Anime Desk Lamps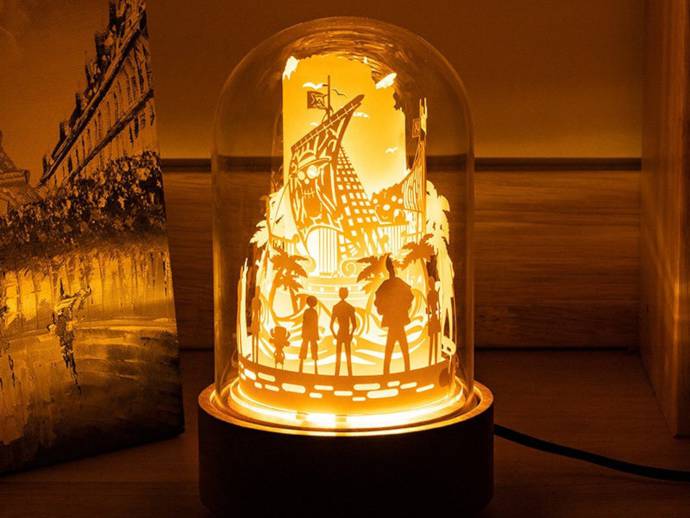 Look at this gorgeous One Piece lamp! It stands 8.5 inches tall with a diameter of 5 inches, so it'll fit cleanly on any desk, table, or shelf. More importantly, it's a beautiful paper cut-out scene of the Straw Hat Pirates, and any One Piece fan would be ecstatic to get this as a gift.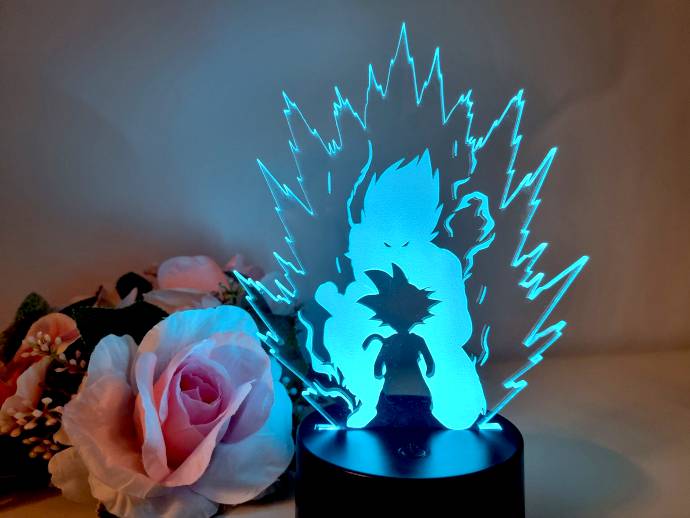 Any Dragon Ball fan would go crazy for this light. Made with a high-quality acrylic glass plate, it's a beautiful design that shows the silhouette of Son Goku within Super Saiyan Goku.
This Dragon Ball acrylic lamp comes with an LED base light that's dimmable, can change between 16 different colors, and can automatically cycle through colors. It's all set using a remote control.
It's a great item to leave out on a console table, up high on a shelf, on a workstation desk, or for use as a night light. Classic anime lovers will appreciate it as a way to add character to their living space.
This Japan scenery light-up box isn't strictly related to any given anime, but it's such a great gift for otakus who love Japanese aesthetics—and many anime lovers fall into that group.
Made from real wood that's stained gray, this box is 5 inches on all sides and has a laser-cut design on two sides. The inside is hollow with enough room for an LED tealight candle to flicker.
4. Anime Figurines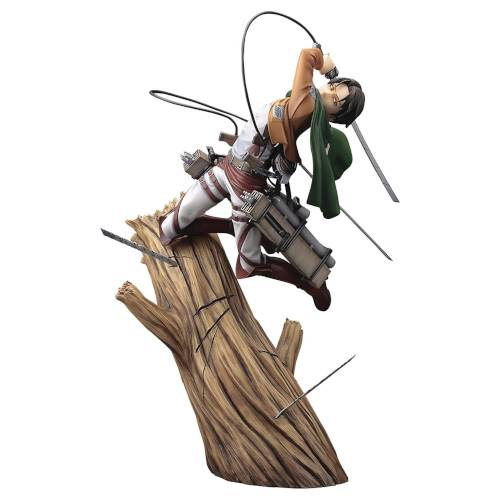 Kotobukiya is one of the best anime figurine brands on the market, especially when it comes to their ARTFX line—and that's why this high-quality figurine of Captain Levi is so valuable.
Attack on Titan is one of the greatest anime series of our time, and Captain Levi is a fan-favorite character. This figurine, which stands tall at 11 inches, is extremely detailed and pleasing to look at.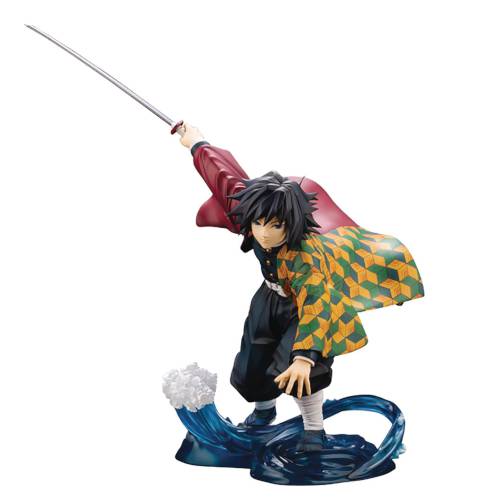 Another beautiful anime figurine from Kotobukiya's ARTFX line, this time featuring Giyu Tomioka from Demon Slayer.
There's so much to love about this: vibrant colors, dynamic pose, detailed attire, right down to the words inscribed upon the blade. Standing just over 8 inches tall, this model of Giyu is an incredible gift for fans of the Demon Slayer anime.
Shoto Todoroki is one of the most tragic characters in anime, but he's willing to overcome his past—no wonder he's so popular among all the characters in My Hero Academia. Plus, he wields both fire and ice!
This scale model, again from the ARTFX line by Kotobukiya, is a joy to look at. Between its dynamic pose, detailed paintwork, and it being just over 10 inches tall, it's one of the coolest anime figurines ever.
3. Anime Wall Art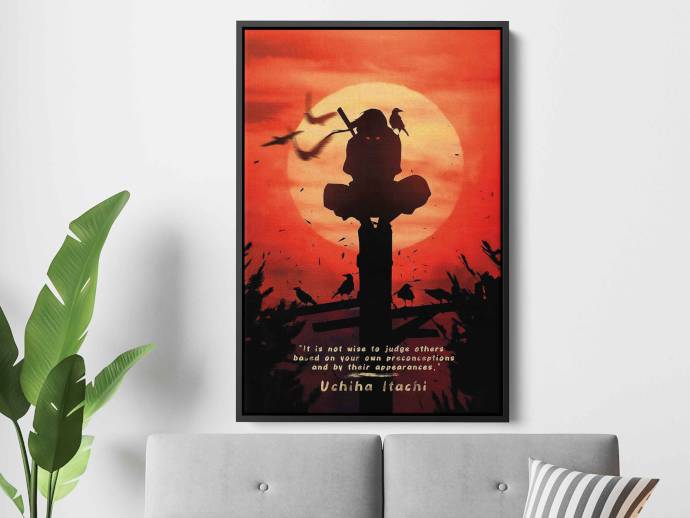 This wall art might feature Uchiha Itachi from Naruto, but the beauty of it honestly transcends anime fandom.
The stark silhouette against a blazing sunset, surrounded by ominous crows, capped with an insightful quote. Who wouldn't love hanging this in their home?
You can get it in a black frame, a white frame, or stretched over a wooden frame. Size options start at 8x12 inches up to 39x64 inches.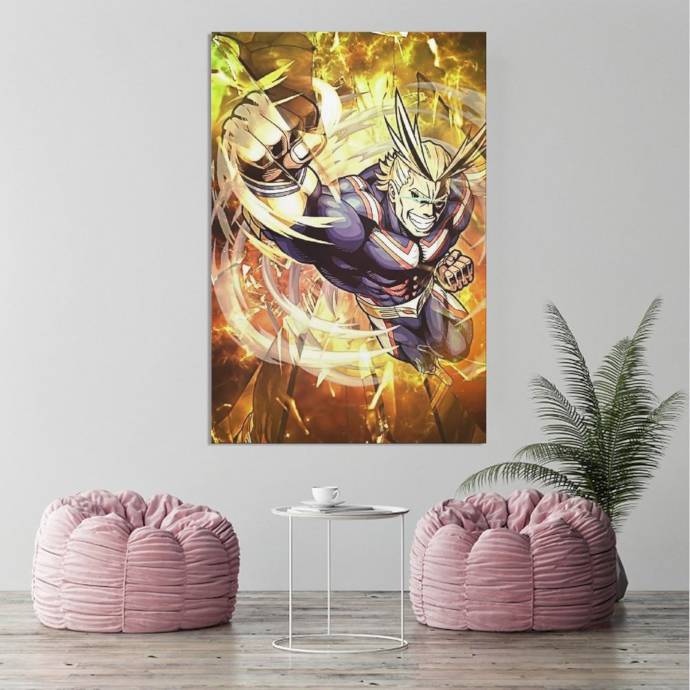 This canvas print wall art, featuring All Might of My Hero Academia performing an uppercut, makes an immediate statement.
Yet, even if you know nothing about My Hero Academia, it's so artistically stylish that it doesn't really matter. It just looks so awesome, period.
Available in canvas-only or canvas-on-frame options, you can get this art piece in sizes starting at 8x12 inches up to 24x36 inches.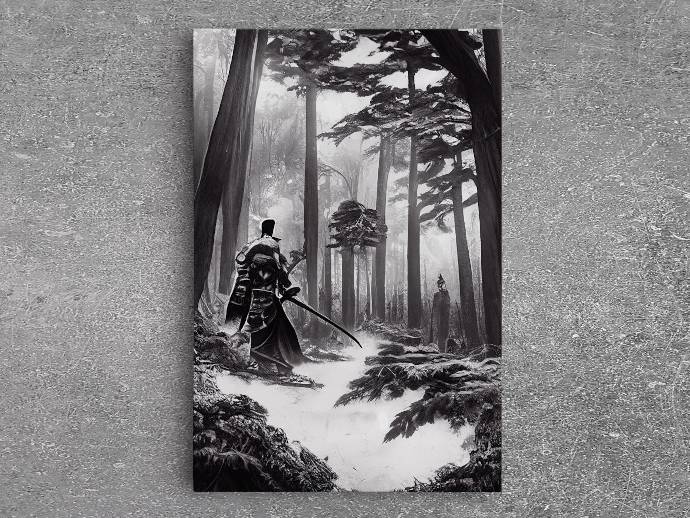 Another gift idea that doesn't come from any particular anime, but surely appeals to all kinds of anime lovers.
Featuring a Samurai showdown, this black-and-white art piece is full of tension and dripping with Japanese aesthetic.
For the anime fan who doesn't want a strictly anime-related gift, this is an amazing option. It's available with or without frame, in sizes ranging from 8x12 inches up to 30x45 inches.
2. Anime Shadowbox Art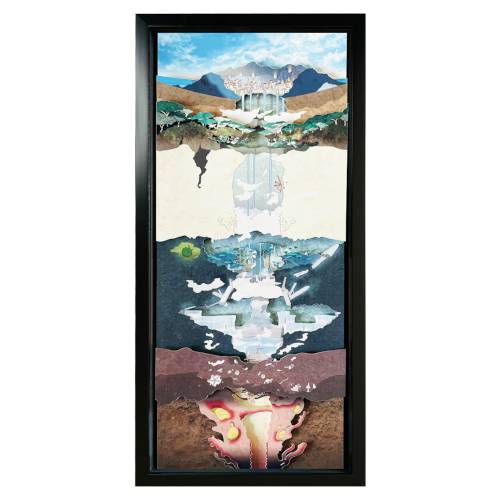 Shadowbox art is quickly becoming one of our favorite gift ideas of all time, and it's especially relevant for anime. Just look at this phenomenal Made in Abyss shadowbox!
Different types of paper and cardstock are layered to create scenery in a 3D effect that comes from the shadows they cast. Everything is encased behind glass and set within a thick black frame.
This particular one is 20 inches tall, 9 inches wide, and 1.5 inches deep—and it'll take away the breaths of anyone who looks upon it.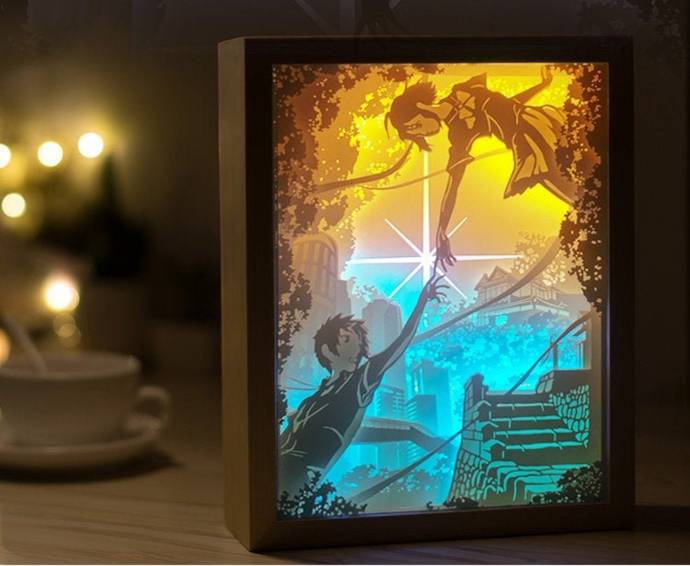 This Your Name shadowbox is the perfect gift for fans of the internationally recognized anime movie.
It's smaller than most shadowbox art pieces—this one being 11 inches tall, 8 inches wide, and 3 inches deep—but it makes up for it with its intricately detailed paper cut-outs and soft LED lights.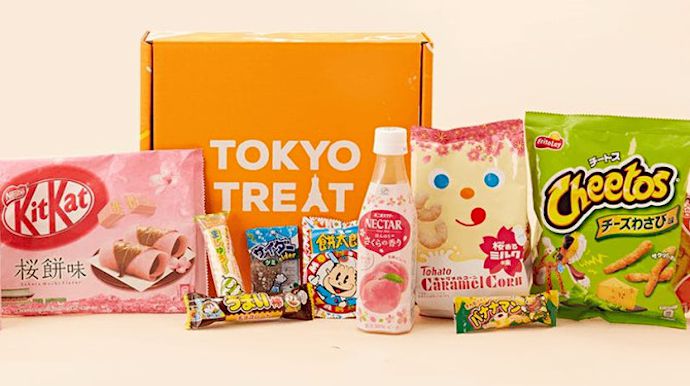 There's a lot of excitement that comes with snacks, candies, and drinks from another country. For anime fans? Japan is where it's at.
TokyoTreat is a monthly snack box that's delivered right to the gift recipient's door, with each month's box containing more than 20 different Japanese goodies to eat, taste, and enjoy.
Gift options are available in 3-month, 6-month, and 12-month plans. No matter which one you pick, I guarantee they'll be ecstatic for every single box they receive. It's like Christmas every month!