Gift giving can feel like a drag. Don't know what to get? Not sure you want to burden someone with even more physical stuff? Want to get something that's guaranteed to be received well?
That's when digital gifts come into play!
Plus, digital gifts can often be purchased and redeemed instantaneously, making them great for when you need a last-minute gift idea (in case you forgot to get something for someone… or simply procrastinated too long). Yup, that's where digital gifts really shine.
Here are some of the best digital gift ideas you can give!
What is Amazon Prime?
Amazon Prime members have free two-day shipping on millions of Amazon items, unlimited access to Prime Video and Prime Music and Prime Gaming, unlimited photo storage with Amazon Photos, early access to Lightning Deals, and dozens of other benefits. The value of a membership is outright insane.
What is Shipt?
Shipt is a delivery service for groceries and household essentials. Members can submit orders via the Shipt app and receive same-day deliveries (sometimes even within 1 hour of placing the order).
It's a great gift for busy people who don't have the time to make regular grocery runs every week.
Note: While Shipt is available nationwide in the US, you should still double-check to see if the gift recipient's ZIP code is within Shipt's network. Store availability varies by location.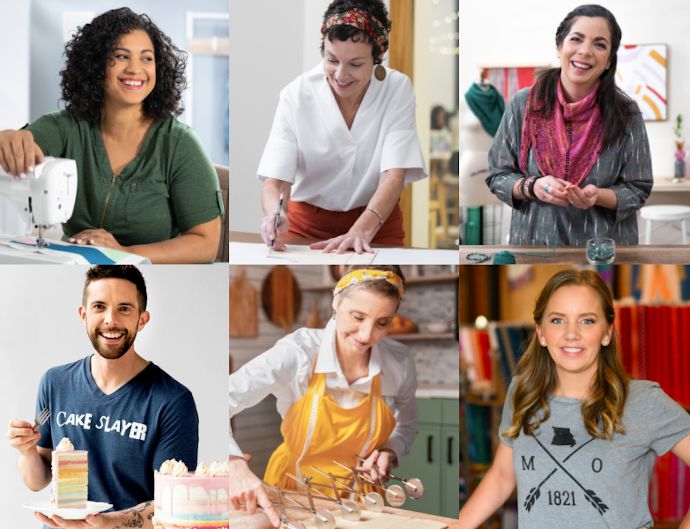 What is Craftsy?
Craftsy is an instructional site with hundreds of online course videos that teach creative skills: drawing, photography, knitting, sewing, cooking, baking, gardening, even jewelry making!
Courses are available for one-off purchases, but it's far more economical to grab a Craftsy membership that grants full access to the entire site's course library.
Note: To gift a Craftsy membership, sign up as a member but enter the gift recipient's information in all the fields (except for the payment details, of course).
What is Udemy?
Udemy is an instructional site with thousands of different online courses across hundreds of topics: programming, design, marketing, business, music production, cyber security, and more.
While there are plenty of free courses available, the best ones are paid—and the nice thing is that any Udemy course can be gifted!
Note: To gift a Udemy online course, go to any course in the Udemy catalog and click "Gift this course" to get started.
What is Microsoft Office 365?
Microsoft Office 365 is a subscription plan that provides ongoing access to Microsoft's most up-to-date Office software (Word, Excel, PowerPoint, Outlook, OneNote) as well as 1TB of cloud storage via Microsoft OneDrive. This is an ideal gift for anyone who's working from home!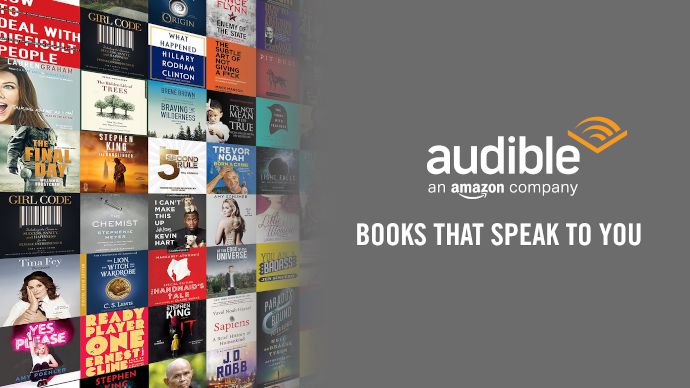 What is Audible?
Audible is an audiobooks platform where Premium subscribers have unlimited listen access to every audiobook in the Plus catalog, as well as 1 free Premium audiobook download every month, and a 30% discount on all Premium audiobook purchases.
Gifted Premium subscriptions are available in 3-month, 6-month, and 12-month plans.
Not only is this an awesome gift for avid book lovers, it's a great option for podcast fanatics! Audiobooks can fill the same purpose that podcasts have: hands-free listening to interesting content.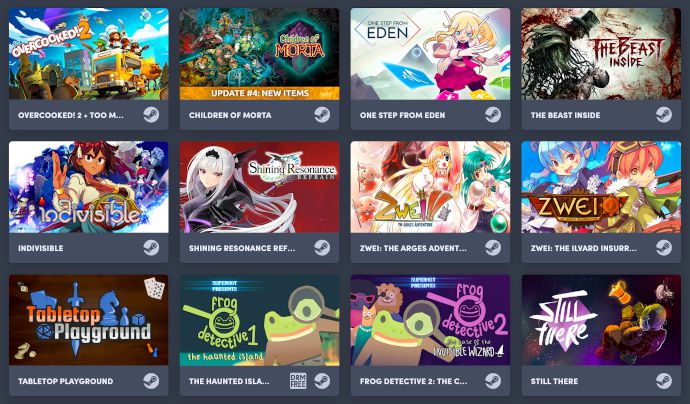 What is Humble Choice?
Every month, Humble Choice curates a pack of 10+ games with a minimum total value of $250 (but often exceeding $300). As a Humble Choice subscriber, you can pick 9 games from the monthly pack and keep them forever.
Humble Choice subscribers also have access to the Humble Trove (90+ games that can be freely downloaded whenever) as well as a 20% discount on all items in the Humble Store.
And that discount doesn't reduce the share of money that goes to developers and charities per sale!
What is Loot Crate?
Loot Crate is the premier monthly subscription box for geeks and gamers. They offer dozens of different box themes, including Loot Anime, Loot Gaming, Loot Sci-Fi, Loot Fright, Loot Socks, and the original Loot Crate for general pop culture. Loot Crate plans are available in 1-box, 6-box, and 12-box options.
Note: To gift Loot Crate boxes, sign up as if you're buying for yourself with your own payment details but enter the recipient's name and address instead.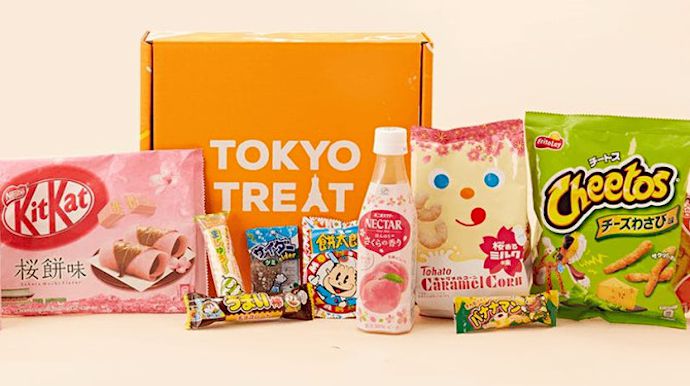 What is TokyoTreat?
TokyoTreat is a service that delivers a box of Japanese snacks, drinks, and candies to your door every month. It's an excellent gift idea for anyone who's interested in experiencing a regular taste of Japanese culture from the comfort of their own home.
There are two tiers to TokyoTreat: the Premium boxes have 17 items while the Classic boxes have 12 items, but both are eligible for TokyoTreat's Streaks reward program. Gift options are available as 3-month, 6-month, and 12-month subscriptions.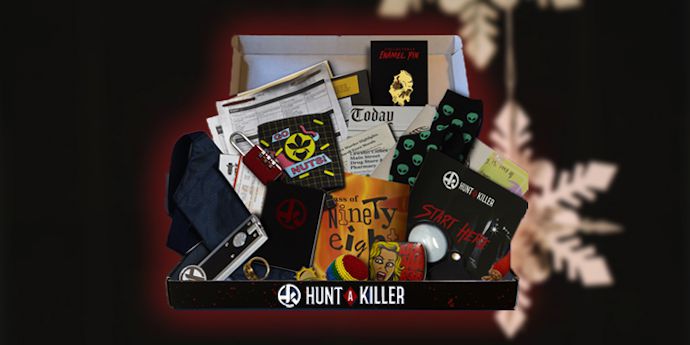 What is HuntAKiller?
HuntAKiller is a murder mystery game that's played over several "episodes," where each episode is contained in a box delivered to your door every month.
Each box consists of clues and story pieces that need to be solved, ending in a dramatic climax with the final box in the series.
This is a wonderful gift idea for anyone who's a fan of murder mysteries, true crime entertainment, escape rooms, and detective games. Each HuntAKiller story is six episodes long, so gift subscriptions are only available in 6-month and 12-month options.
What is Breo Box?
Breo Boxes are hand-made wooden boxes filled with 5 to 8 different hand-curated items relating to tech, fitness, and lifestyle.
Past Breo Boxes have included items like: mini projectors, phone sanitation devices, coffee grinders, light therapy lamps, biometric padlocks, video drones, and more.
Unlike many subscription box services, Breo Boxes are only delivered once per season. As such, gift subscriptions are available in 1-box, 2-box, 3-box, and 4-box options.
What is Splendid Spoon?
Splendid Spoon is a week-to-week service that delivers 100% plant-based ready-to-eat meals.
Breakfasts are smoothies, Lunches are bowls, Dinners are noodles, with soups thrown in the shake things up—but subscribers can customize their meals every week.
If you know anyone who's been toying with the idea of switching to a plant-based diet but couldn't pull the trigger for any number of reasons, then this could be the perfect gift. Send them a taste of the lifestyle with a week of Splendid Spoon.
What is Peet's Coffee?
Peet's Coffee is an American coffee roaster that specializes in handcrafted coffees.
They have a strict "freshly roasted coffee beans only" policy to maximize taste and quality, meaning they roast their coffee beans in small batches and always ship orders within 24 hours of roasting.
Peet's Coffee offers a "Tasting Tour" gift subscription where they'll deliver a different 1-lb bag of freshly roasted coffee beans every month.
It's the perfect gift for any coffee lovers in your life, and the Tasting Tour is available in 3-month, 6-month, and 12-month options.
What is Winc?
Winc is a monthly subscription box for wine fans. The recipient starts with a quick flavor profile quiz so Winc can learn what they like and dislike, then Winc sends four hand-picked wines every month.
It's an awesome way to develop one's tastes and find hidden gems that they may have overlooked or ignored—perfect for newbies and veterans.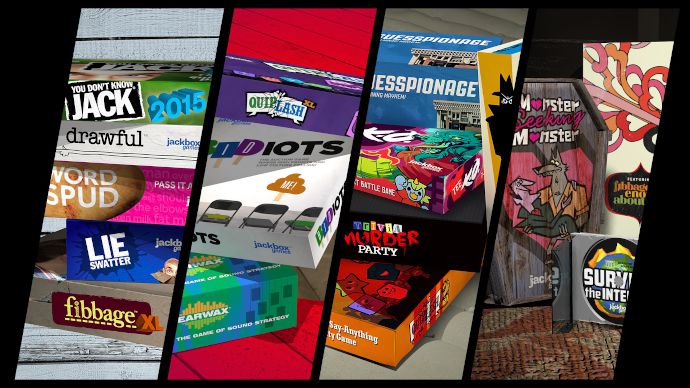 What is a Jackbox Party Pack?
Jackbox games are digital party games that are hosted on a PC or gaming console but played via mobile devices. Jackbox Party Packs are bundles, where each Jackbox Party Pack contains 4 to 6 different Jackbox games.
They're absolutely hilarious fun! A must-buy for anyone who has frequent family gatherings or likes to host parties.
When All Else Fails? Gift Cards
If none of the above ideas tickle your fancy, you can always fall back on the tried-and-true solution for stumped gift givers: digital gift cards.
A bit impersonal? Only if you get them a generic one, like Amazon or Walmart. Take a second to think about where they like to shop, then get them a gift card for that store.
I guarantee that they'll love it! Who doesn't want free spending money? And unlike a gift, gift cards allow them to buy what they truly want. It's really a win-win.
The problem with gift cards is that they usually have a fee tacked on, so you have to pay more than the value of the card itself. But you can sidestep that issue by using Raise.com: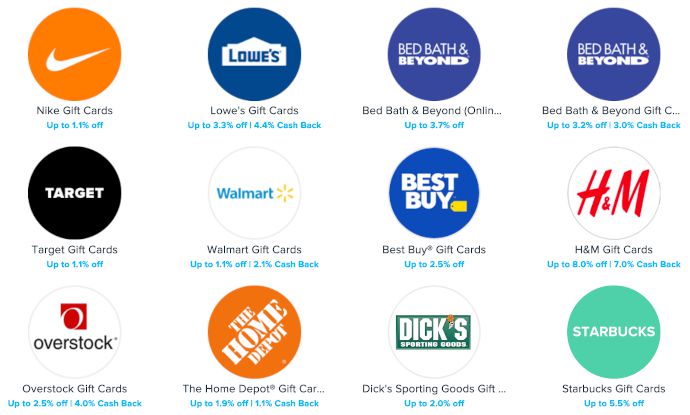 In fact, you can often buy gift cards for less than their value on Raise. That's because Raise is a marketplace for people to sell the unwanted gift cards they've received—they'll never use it, so it's worthless to them. They'd rather exchange it for cold, hard cash. And they're willing to sacrifice a bit of the card's value to do that.
You'll find a variety of options, including:
So if you're going to be gifting gift cards, consider buying them on Raise and saving yourself a few bucks in the process. Like I said, it's a win-win.