Finding fan art is exciting! It allows you to view a show, video game, or movie from a completely different perspective. The artist often injects their own style into the piece, which can spark your interest even more.
Sometimes, the artist creates their own scenes using your favorite characters. This makes you wonder: "What if this scenario actually happened?"
Whether you're a fan or an artist yourself, finding fan art provides a sense of inspiration and satisfaction. Discover your next favorite artist on one of these awesome fan art sites.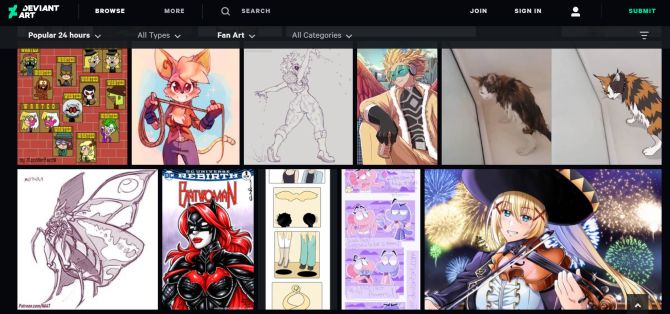 You probably frequented DeviantArt in middle school, and maybe you even posted your own artwork. Despite its age, DeviantArt still remains the most popular sites for fan art.
To browse through all fan art, head to the All Content dropdown menu and select Fan Art. This allows you to see all recently posted fan art, but it's not very helpful if you're looking for a specific show, video game, or movie.
Use the search bar to find what you're looking for, and the site will present you with an endless amount of fan-made content.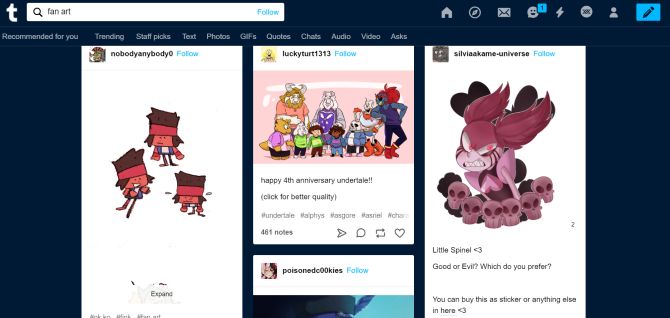 Tumblr is a great resource for fan art—if you fall in love with a particular picture, some users provide links to their prints, stickers, or t-shirts for sale.
You can find fan art by searching for a particular topic followed by "fan art." If you search the topic by itself, you'll get a stream of clips, screenshots, and text posts with some fan art scattered throughout.
Once you create an account on Tumblr, you can find your favorite artists, follow them, and see their new posts right from your dashboard.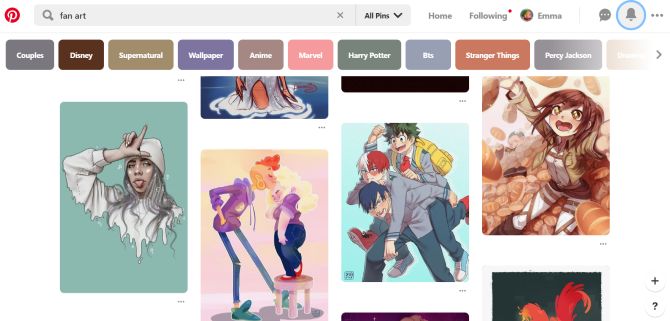 Pinterest users collect fan art from several different sites and "pin" them to their boards. Although the users who post the art usually aren't the ones who created it, it's still a fantastic way to find inspiration and discover new art.
You can find fan art in the same way as these other sites—just use the search bar to find fan art for anything from trendy K-pop groups to your favorite book.
The pins contain a link back to the original source, so you can also view that artists' other works.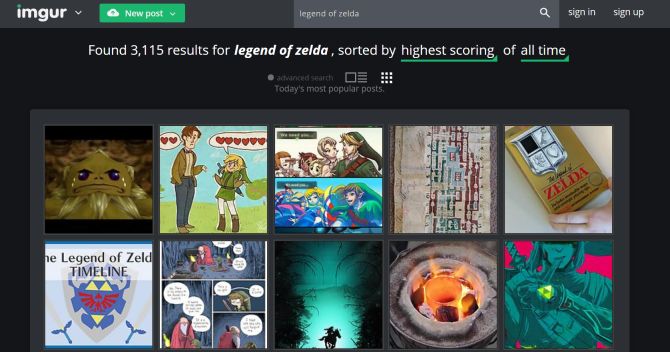 Not only does Imgur post some of the most amazing images, funniest memes, and amusing videos, but it's also home to some of the best fan art on the web.
Start by searching for your favorite source of entertainment, and Imgur will present you with the most popular posts relating to that topic.
If you find fan art that catches your eye, click on it and hit Next Post to view another related post.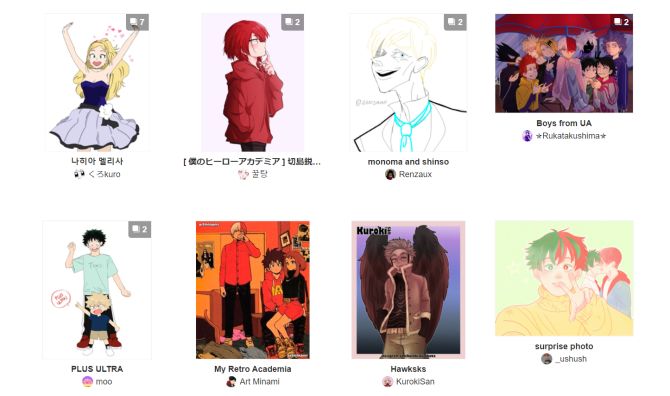 Although Pixiv is a Japanese art site, you don't have to know Japanese in order to browse. You'll come across some artwork with Japanese captions, but it won't affect your ability to appreciate the art.
You can find just about anything on Pixiv, especially if it has to do with Japanese video games or anime.
Once you conduct a search, you'll see tons of artwork, as well as any related hashtags. Clicking one of these hashtags lets you see art that you missed.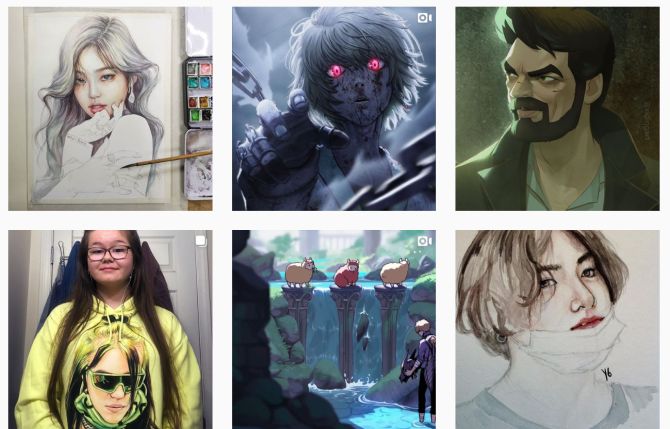 Many artists turn to Instagram to showcase their artwork, making Instagram a hub for amazing fan art. Simply use the search bar to search for the artwork of your choice.
The search results might yield cosplay photos or videos, but you'll still find a good amount of fan art. Plus, you can directly follow an artist if you're a fan of their work.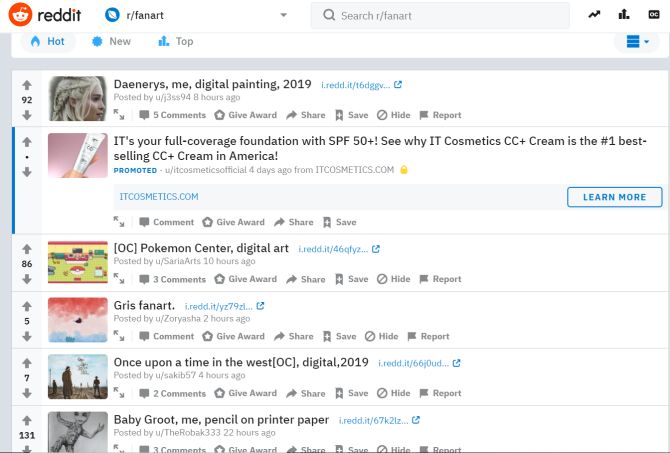 To see all the latest and greatest fan art, head to the r/fanart section of Reddit. Here, you'll find a wide array of fan art for a variety of different shows, video games, and movies.
Since users post just about any type of fan art on this subreddit, it's best if you're not looking for something specific.