We've all been there: you're not quite in a rut, but you feel like you could be getting more done than you are.
Now is the perfect time to reexamine your life's big picture and build some new habits while eliminating ones that drag you down.
Everyone goes about this differently, but you'll go farther faster if you heed advice from those who've struggled with habits and routines AND overcame the hardships that come with them.
Check out these helpful books about habits and routines, which shed insight on what healthy habits are, how to fix broken routines, and how to ultimately become a better you.
15. Switch: How to Change Things When Change Is Hard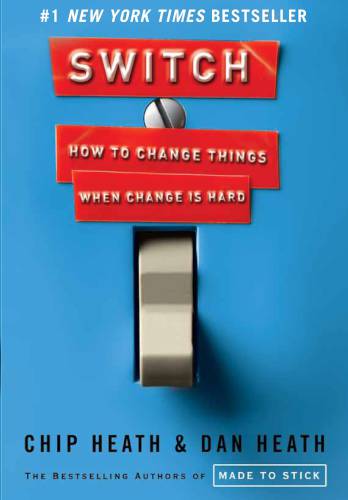 Switch focuses on change—both personal and collective—using a very specific approach: the three forces. Know what those three forces are? The Rider, The Elephant, and The Path. How intriguing!
There are practical ways to use these forces, and this book explains how to do so. If you want to change but change isn't coming easily, this is a solid read. Get ready to move mountains!
14. The 7 Habits of Highly Effective People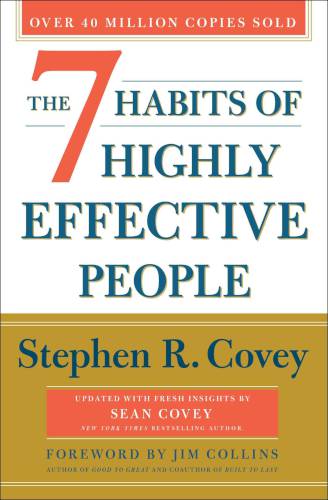 The habits we develop stem from our views of the world. Sometimes, when our habits aren't changing, maybe we need to change our views.
This revolutionary book promotes seven simple habits that can help you change the way you look at the world around you. Learn how change and success hide in very simple habits.
We all want success, happiness, and a rewarding life, but we don't all know how to get there. This book can help you!
13. The 8th Habit: From Effectiveness to Greatness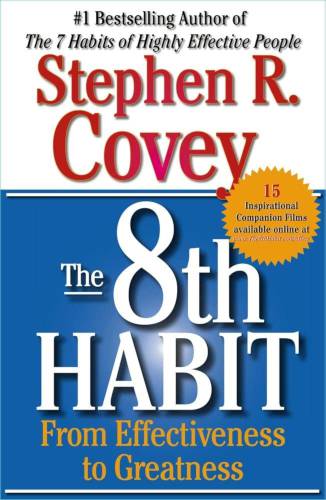 The 8th Habit is the sequel to The 7 Habits of Highly Effective People. Sometimes, we aren't just stuck in bad habits—it could be that our bad habits rise from not knowing who we are just yet.
Or maybe you have an idea of who you are but you're too scared to really discover who that person might be. If that resonates with you, The 8th Habit is the book you need.
The core concept is that success comes from generous giving. This book promotes a generous approach to life where you seek success by working for the successes of others. Weird, right?
In our hyper-competitive society, this concept is counterintuitive. But give it a try! You won't regret it, and you might even find some new friends along the way to success.
12. The Achievement Habit: Stop Wishing, Start Doing, and Take Command of Your Life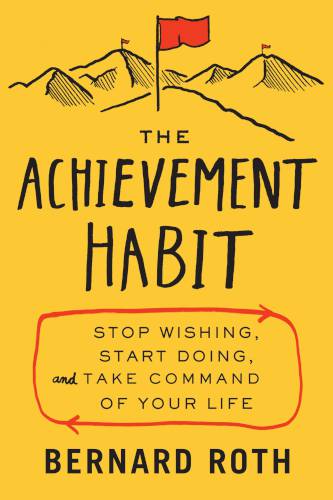 Anyone who thinks certain people just aren't natural achievers is wrong. We can all be achievers if we want to be! At least, that's the premise of The Achievement Habit.
You won't just learn how to think about problems functionally, but also how to implement several strategies to help you manage problems when you can't think of them functionally.
Tap into the world of design thinking and start understanding the real differences between wishing and doing. With its hands-on approach, this book can be a strong ally in life.
11. Mini Habits: Smaller Habits, Bigger Results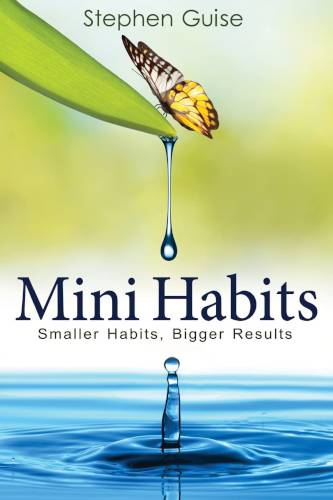 According to Mini Habits, approximately 45 percent of behavior happens on autopilot. This means we don't have full control of nearly half our actions—for now.
By redefining your idea of what a "goal" is, you can improve the way you track progress! Indeed, goals don't have to be huge.
Setting small goals can boost motivation and keep us wanting to do more. Our brains like the feeling of achieving things, no matter how big or small those things actually are.
10. Tiny Habits: The Small Changes That Change Everything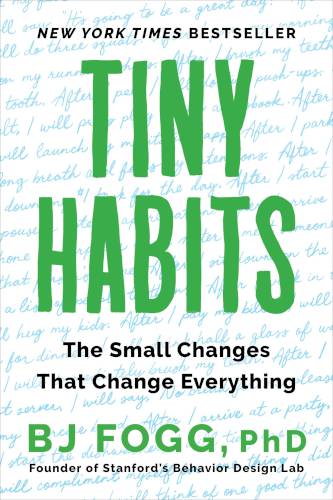 If you want to improve your life, know this: you don't have to make huge and drastic changes to get there.
Tiny Habits is a lovely and reassuring book that puts the focus back on the micro details of your life. Before worrying about major readjustments, why not start small?
Making small changes to your routine can be more effective at establishing long-term changes, resulting in greater happiness. Even just starting every day with a positive affirmation can go far!
9. Better Than Before: What I Learned About Making and Breaking Habits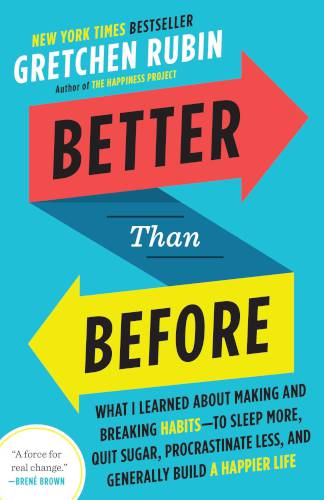 Sometimes, before you can build good habits, you have to first let go of bad habits that don't work for you anymore. Better Than Before provides a practical approach to building a happier life through new habits.
From quitting sugar to managing procrastination, this book has a broad definition of "bad habits" and invites you to apply it in your own way to seek better habits that can improve your happiness.
8. The Miracle Morning: The Not-So-Obvious Secret Guaranteed to Transform Your Life Before 8AM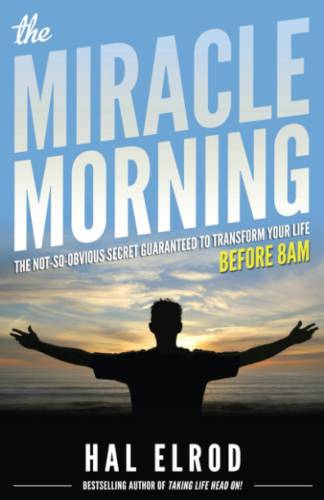 The Miracle Morning makes one thing quite clear: the secret to success is personal development. Easier said than done, of course!
But it can be easier than you think. It may just be that you need a six-step morning routine to pave your own personal path to success.
Many books have a lot of theory in them, but this one eschews a lot of that and slaps you straight with practical advice. It gives you all the practical tools to create a routine that'll improve your own success.
7. My Morning Routine: How Successful People Start Every Day Inspired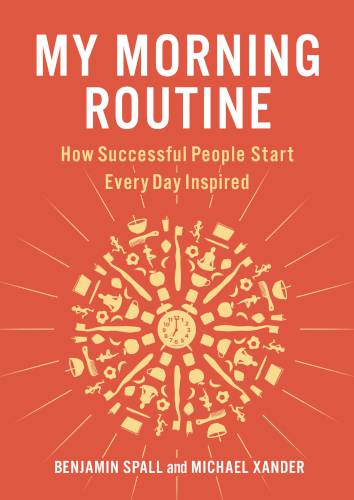 My Morning Routine explores the morning routines of others to help you build your own. It makes sense to work on mornings first, as starting the day right can give you a kick in the right direction!
This book focuses on successful people who are still in the middle of their working lives. Learning from others is one of the things that makes us humans, so use it in your favor!
Don't look at successful people as evidence of your own failures. Look at them as friends, mentors, and inspirations.
6. Meditations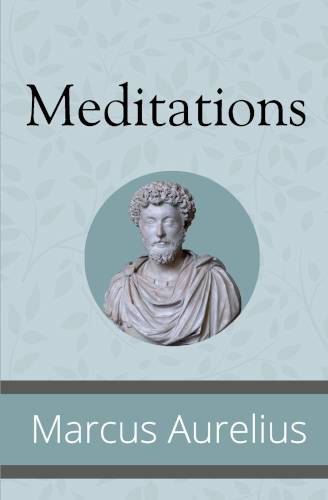 To understand the present, we need to look to the past—and that's what Meditations is perfect for.
Emperor of Rome from 161 to 180 AD, Marcus Aurelius is widely considered one of the most notable Stoic philosophers.
This book takes a much more philosophical approach and it comes from a different era, but the truths within are universal: humans were just as insecure and confused back then as we are today.
His reflections on how we sabotage ourselves with our own thoughts and assumptions are still worth reading, as they provide us with a timeless depiction of the human condition.
5. The Power of Habit: Why We Do What We Do in Life and Business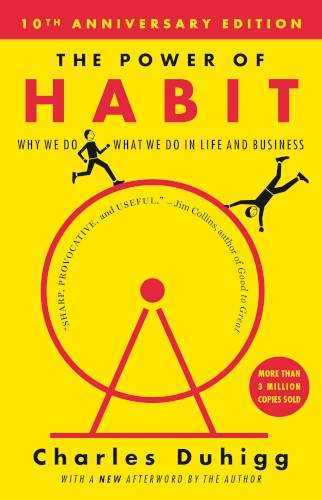 The Power of Habit is an examination of why some habits stick, why others don't, and why habits are crucial for everyday life.
Often, we're pursuing the right things but in the wrong ways. Not every habit works in the same way for everyone, and this book can help you understand the best way for you.
The Power of Habit quickly became a bestseller thanks to its insights on how habits are formed, so if you're wondering why you just can't get started on something, this is a must-read.
4. Ultralearning: Master Hard Skills, Outsmart the Competition, and Accelerate Your Career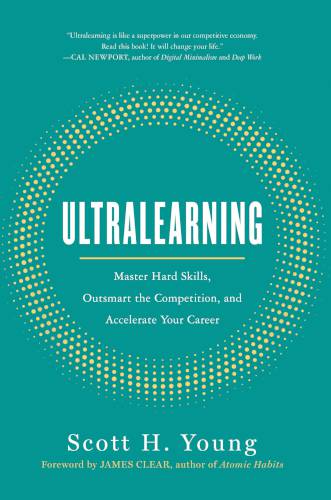 Ultralearning focuses on one key idea: learning how to learn better.
It's not specifically about habits, but it's still relevant for developing your path to success. Learning is one of the best ways to become good at something, whatever that something might be.
By improving this skill, you enable yourself to get better at other things, including managing your time, your habits, and your schedule.
This book is worth it for the stories of some of the "ultra-learners" covered in it alone, which can give you great inspiration.
3. Manage Your Day-to-Day: Build Your Routine, Find Your Focus, and Sharpen Your Creative Mind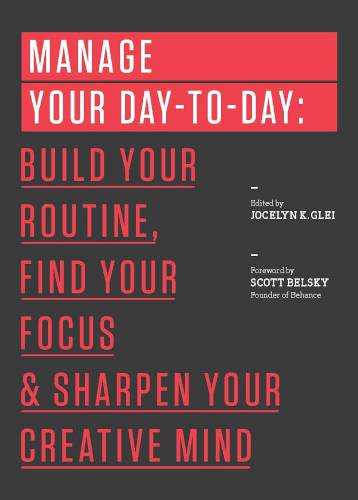 If you're looking for more concrete ideas on how to organize your day, this is an excellent option. Sometimes, the best way to go about something is with a practical approach! So if you're looking for practical advice, this book is perfect for you.
Manage Your Day-to-Day features contributions from several people who have made it their mission to help others, so you're bound to find some advice that makes sense to you.
2. Daily Rituals: How Artists Work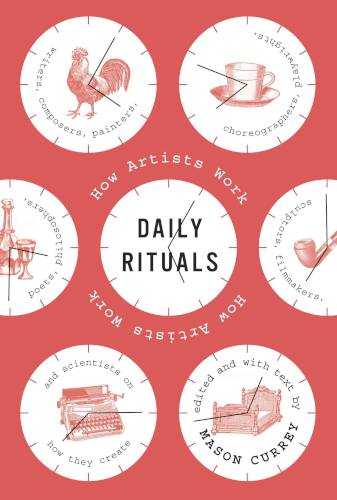 Mason Currey has a few different books in the Daily Rituals series, but this is a good one if you're looking for creative inspiration.
This book details the morning routines of famous writers, poets, artists, and other creative minds including Thomas Wolfe, Jean-Paul Sartre, Franz Kafka, and Charles Darwin.
Not all of these routines are necessarily good to emulate (see Sartre), but some of them can really help you shape your ideal day and bring it to life. Not all success looks the same, but we all deserve to know what our success looks like.
1. Atomic Habits: An Easy & Proven Way to Build Good Habits & Break Bad Ones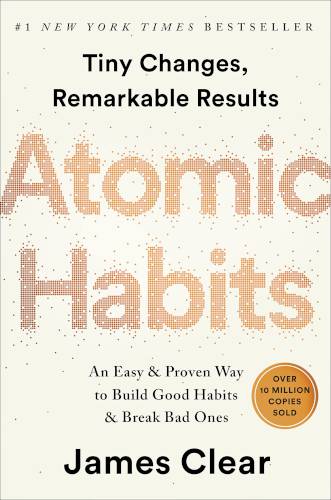 As the name implies, Atomic Habits focuses not on which habits you should build, but on how to build habits you'll keep.
It's about building small, easily repeatable habits instead of ones you'll never actually get around to. This can take you a long way, and this book can help you establish which habits you should keep.
If you're struggling to establish habits and routines and if you can only choose one book, make it this one.