Living in a home that you like is very, very important. That's not the same as living in the house of your dreams, which may not be possible now—but even while it remains a dream, you can still love your current home.
With a few tricks and ideas, any living space can be improved. Here are some of my favorite hacks to instantly boost the look, appearance, and atmosphere of your living space.
Doesn't matter if it's just a college dorm, an apartment unit, or a starter home for the next few years. Learn ways to beautify your surroundings without relying on a big budget.
10. Thrift Shops and Online Marketplaces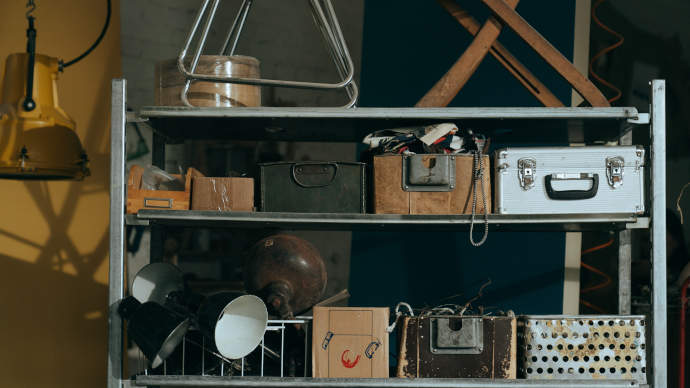 Thrift shops are a must when decorating your home. If you're into recycling or if you like the vintage aesthetic, thrift shops have all kinds of great items that are decorative on the cheap.
Don't have a good thrift store in your area? You can find lots of great stuff on sites like eBay, Facebook Marketplace, Craigslist, and Mercari. From lamps to art, furniture to accessories, you can find all kinds of bargains.
With Facebook Marketplace and Craigslist in particular, you can find superb deals that you can pick up on the same day! Just be wary of scammers—when in doubt, call it off and keep looking elsewhere.
9. Print Posters
Mass-produced posters are a cheap way to spruce up your bare walls, especially if you couple them with magnetic poster hangers. These keep your posters straight, flat, and visually appealing.
Custom posters are more expensive, but you can sometimes get a deal on those if you take an image to a nearby print shop. Ideas include screenshots from movies and games, official promo posters, or artwork that you had commissioned by a fan artist.
Refrain from using prints of independent art without explicit permission. Independent artists should be supported whenever possible!
8. Feng Shui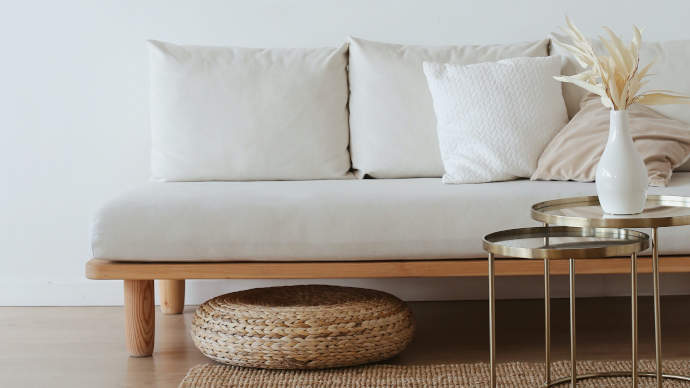 Sometimes your house is already complete with all the furniture and decorations you need, yet it just doesn't feel right.
In that case, have you tried moving everything around?
Feng shui is the practice of organizing your home space according to guidelines based on principles from the natural world.
Certain furniture layouts are more conducive to positive mental space, which can create balance in your home and make your living space more enjoyable to be in.
7. House Plants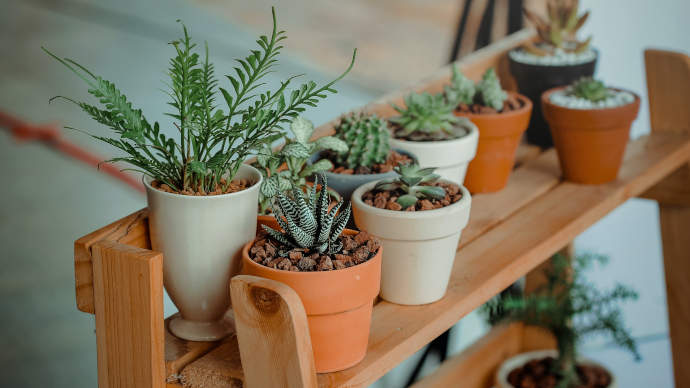 Living plants are one of the best ways to make a home more homely. Many house plants are easy to keep and beautiful to look at!
Never had a house plant before? Not to worry! Stick with beginner-friendly plants like the snake (Dracaena trifasciata), the pothos (Epipremnum aureum), or the spider plant (Chlorophytum comosum).
All of those are truly low maintenance. Succulents are even easier to take care of, making them another great option for beginners.
6. Self-Made Art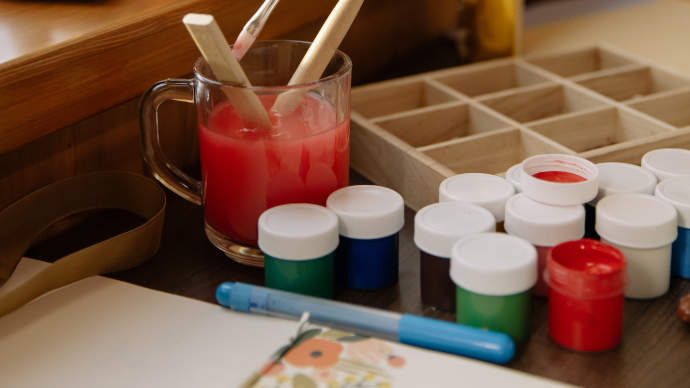 There are loads of great tutorials that will teach you how to make your own art. All you need is some time to spare, a great soundtrack for mood, and the will to play around with materials!
Self-made art can take many shapes and it can provide a great chance to express yourself in your own home. For example, have you considered adult LEGO sets for display? Or adult coloring books?
5. Wall Paint or Wallpaper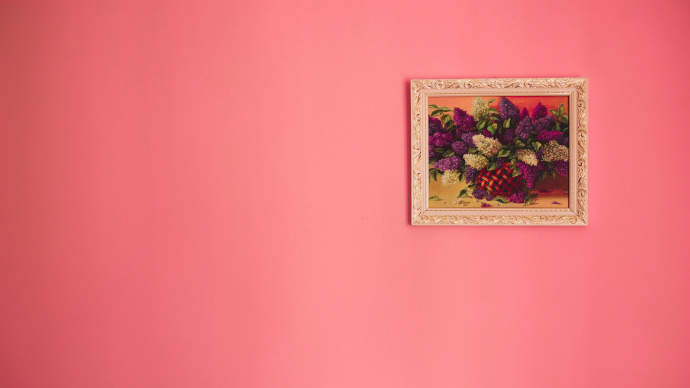 There are times when all your home needs is a lick of paint! As long as you don't go overboard with super fancy options, you can slap a fresh coat of paint in any room on a reasonable budget.
If you don't have the time or knack for painting, there's always wallpaper. Today's wallpaper looks way better than the wallpaper you've seen from the 1900s, and it's a lot more forgiving to apply.
4. Knick-Knacks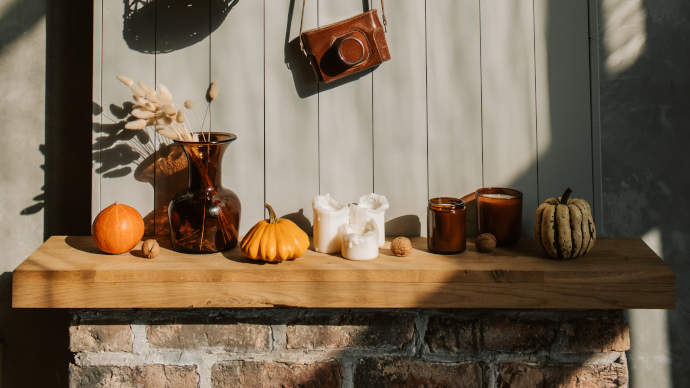 Either made by you, or by someone else, knick-knacks are a great way to personalize your living space. They can be themed on things you like such as films or books. Or they can simply be nice to look at.
Knick-knacks contribute to the overall vibe of the house. They can help you overcome loneliness, and are simply great to collect. They all have different personalities and are truly underrated.
3. Accent Pieces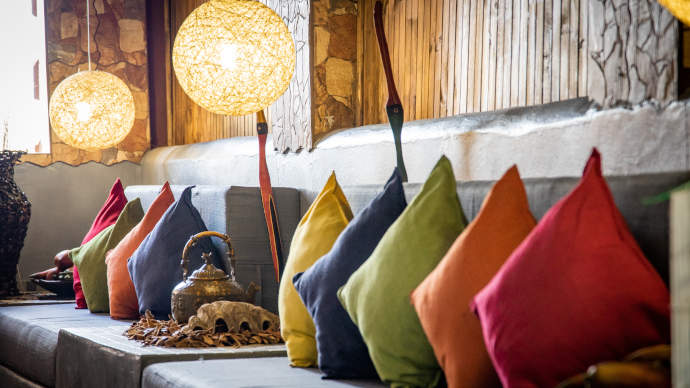 It's amazing how the inclusion of small objects can change the overall look of a home! A few pillows, some interesting boxes, and an affordable rug can provide just the right amount of accent to your space.
These small objects operate on a chromatic level, meaning they work in tandem with the existing color palette of your home to complement the overall aesthetics. Like salt, a little bit goes a long way!
2. Clean and Declutter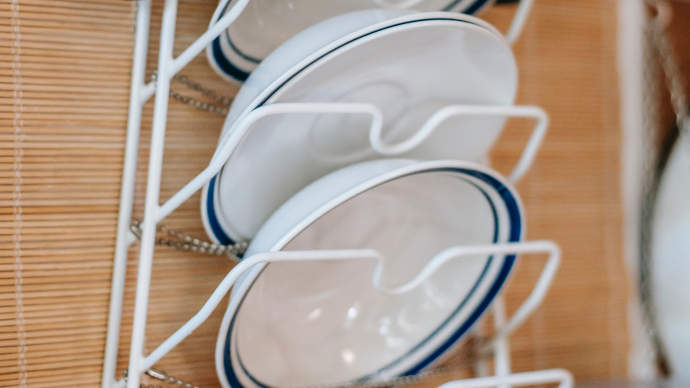 Sometimes, the only thing you really need is a good cleaning. A little pile here and a small mess there can all add up, resulting in a living space that feels worse than it actually is.
The longer you go without addressing that clutter, the more it'll continue to grow—best to take care of it sooner than later.
Once everything is cleaned and decluttered, you'll get a better sense of what your space actually feels like. From there, you can incorporate some extra elements if you still feel like you need them.Our first instinct would be to think that a major change should be done, but sometimes there's no need! Just move the furniture around, clean surfaces, and declutter! Your home will already look so much better, you'll see!
1. New Lightbulbs
Lighting can drastically change the appearance of any space. If you rent your home, you're probably using the bulbs that came with the place—and those bulbs are usually the worst.
Landlords typically settle for the cheapest options, and that often means lighting that's harsh, cold, and dim.
Swap out your main light bulbs for ones that are brighter (higher output of lumens) and warmer (lower color temperature). The room will instantly feel like a completely different space—one that's cozier.