Does your gaming room look like a geek-splosion? If your gaming consoles are buried in dust, your controller cables are all tangled up, and you have boxes and figures strewn about the floor—fear not, because we've all been there.
But there is something you can do about it. Nothing beats the feeling of cleaning up and sitting down to a gaming session in peace, not to mention that clutter can lead to lost games, broken accessories, and a frazzled state of mind.
All you need is a bit of inspiration, motivation, and maybe another storage unit or two that can hold all of your paraphernalia in an organized way. Here are some excellent gaming room ideas that'll help clean and organize your nerd cave.
7. TV Stand on Wheels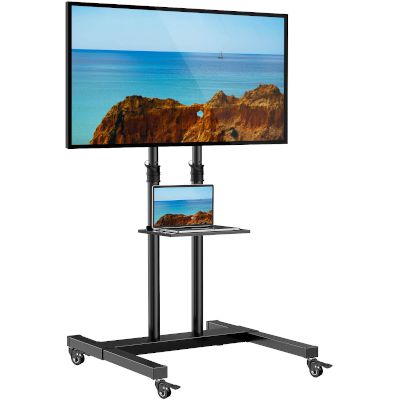 If your gaming room is tight on space—or you live in a studio apartment and the entire unit is your gaming room—then a TV stand on wheels (also called a mobile TV stand) may be just the thing you need.
You can bring it out for gaming sessions, then tuck it away in a closet or off in the corner when you're done.
This particular one has a tilt for glare prevention, height adjustment for your preference, and a shelf where you can set up your gaming console!
6. Storage Cubes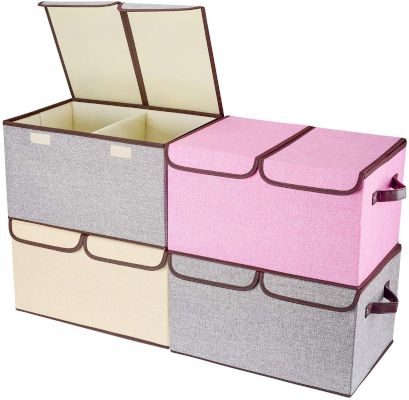 You may not have the money to invest in grand furniture for your gaming room, but you don't have to spend a fortune to organize your games! Buy a set of stylish storage cubes and stow away your games when they're not in use.
Hide the bins under your bed, or leave them out on display. They're also ideal for small rooms, as you can stack them for maximum space conservation.
5. Storage Ottoman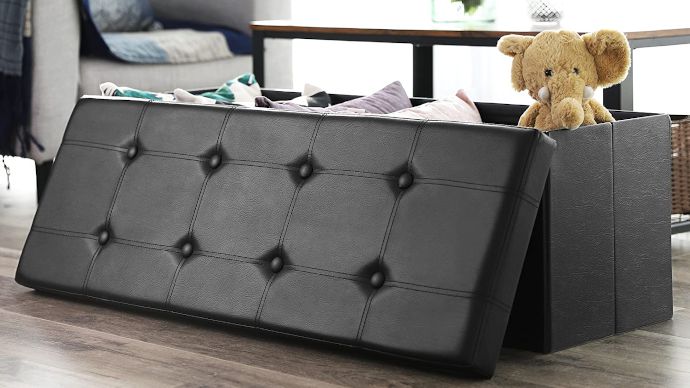 Your friends will admire your new faux leather ottoman as they put their feet up and shoot it out in Halo, followed up with a movie. Little do they know that the ottoman itself is packed to the brim with your games and accessories.
A storage ottoman is the laziest way to organize your video games, but it works! When you're feeling lazy, you can just toss everything in it and move on.
Of course, you should try to keep it as organized as possible—but we know it doesn't always work out that way.
4. Cable Management Sleeve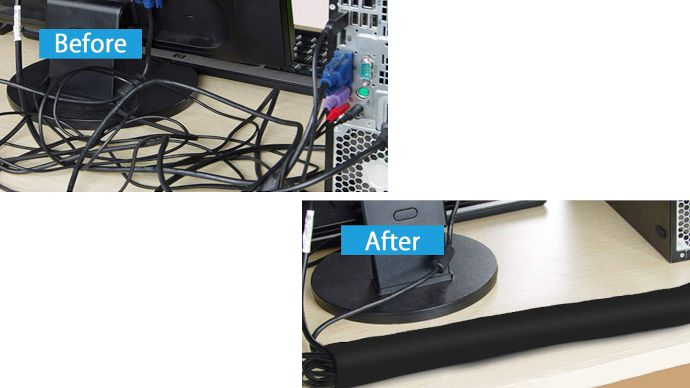 Let me guess: the cables and cords behind your TV (or computer monitor) look like a rat's nest. It's a common sight. I'll admit that I'm just as guilty for letting my own cords get tangled into a dusty, cluttered mess.
A few of these cable management sleeves are all you need to bundle your cables and cords in a more aesthetically pleasing way. Say goodbye to cable clumps that look like snake pits and say hello to a sleeker, cleaner space.
3. Headset Rack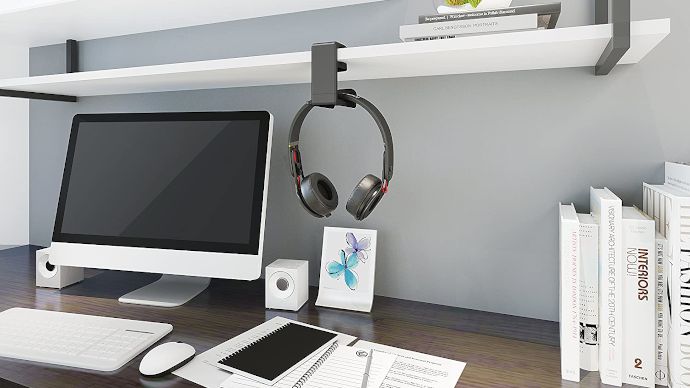 I don't know what's worse: permanently misplacing your headphones or knocking them off your desk and watching them fall to their death. Both of these nightmare scenarios can make you miss out on playing a game with friends.
So, how can you avoid losing or accidentally breaking your pricey headphones? A headset rack is your solution.
You can place this rack anywhere you want—clamp it on the edge of your desk, under your desk, or on a shelf. The next time you turn on your game, conveniently grab the headset off of the rack instead of frantically searching your room.
When you're done, don't forget to hang your headphones up, and fold its cord in the rack's integrated cord clip.
2. Controller Wall Mount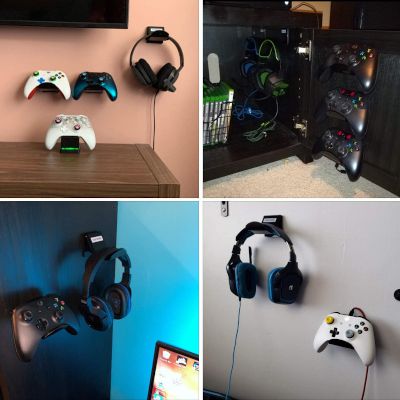 If you have custom or limited edition controllers, you shouldn't hesitate to show them off.
When you're not gaming, hang them up on these controller wall mounts. This prevents you from misplacing expensive controllers and adds a unique accent to your entertainment center.
These mounts require no hammer or nails. The adhesive on its back sticks to your wall without damaging any paint. You can opt to use the mounts as regular stands as well.
Note that they are designed for Xbox One, PS4, and Switch Pro controllers, but are compatible with many other varieties.
1. Mounted Storage Shelf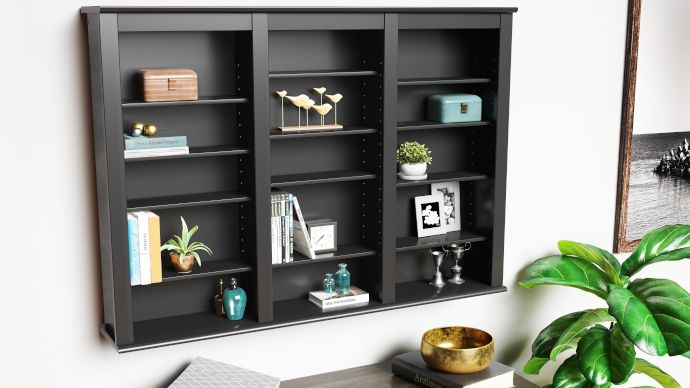 This floating shelf is perfect for any video game lover. It features several sections that you can use to separate games by their console type. If you want to get really organized, consider arranging your games alphabetically.
Since this shelf gets mounted on your wall, your room will look a lot less messy. Plus it comes in three modern colors, which adds some sleekness to your room. Hang this bad boy on your wall, and you can finally stop storing your games in cardboard boxes.
Embrace a Cleaner Gaming Room
It's time to pride yourself on the cleanliness of your gaming room. You may be comfortable living among total disorganization, but it's time to change.
Remember that you don't have to clean your room in one day—start small and work yourself up to bigger tasks.