Buying gifts for a PC gamer can be tough. Most PC gamers are enthuasiasts at heart, so they've already geeked out on goodies and decked out their battlestations with everything they need.
Even so, there are always gifts worth giving! You just need to know what's out there—and it helps if you're willing to spend a bit more than usual. Nobody really wants another mug warmer or branded cap.
In need of gifts for the PC gamer in your life? Here are our picks for the best PC gaming gifts anyone would be stoked to receive.
Digital Gifts for PC Gamers
A lot of PC gamers are into watching Twitch streams. If your gift recipient is one of them, then you might consider a Twitch gift card.
While it doesn't cost any money to watch Twitch streams, the core Twitch experience involves interacting with streamers and other viewers—and some of the best interactions do involve money.
With a Twitch gift card, your gift recipient will be able to subscribe to their favorite channels (which unlocks perks), purchase Bits (which unlocks cheers and emotes), and gift subscriptions to other viewers.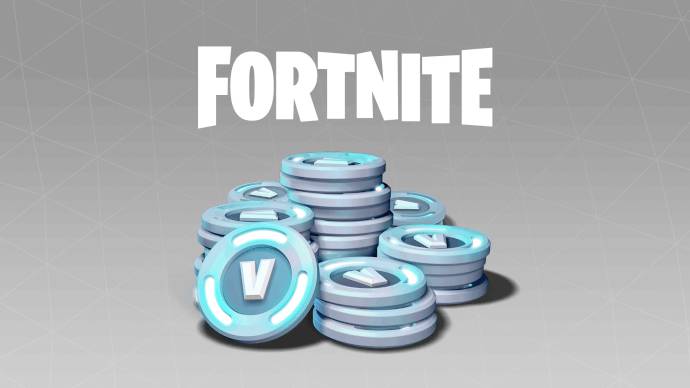 For the PC gamer who's obsessed with Fortnite, there's no better gift than a bunch of Fortnite V-Bucks for them to spend however they want.
Fortnite V-Bucks are virtual currency used to buy in-game outfits, items, and emotes, allowing players to customize their characters to their heart's content. This gift card is compatible with all versions of Fortnite.
Xbox Game Pass Ultimate is an insanely valuable subscription for PC gamers who also have an Xbox One or Xbox Series X|S.
It grants instant access to 100+ high-quality games that can be played on both PC and Xbox consoles. It also comes with all the benefits of EA Play, Xbox Live Gold, and Xbox Cloud Gaming.
This is one of those things where PC gamers think they don't want it, but once they have it, they realize they can't live without it!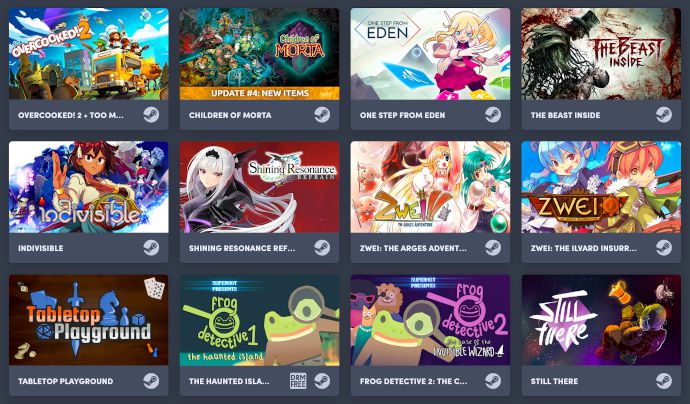 For the PC gamer who's really into indie games and/or prefers to own games that are DRM-free, there's no better service than Humble Choice.
Humble Choice is a monthly subscription that provides 5 to 10 new games every month, which are theirs to keep forever. They'll never lose access to them even if they end their membership at some point.
On top of that, Humble Choice also grants access to the 90+ games in the Humble Games Collection, which can be downloaded and played at any time for as long as their membership is active.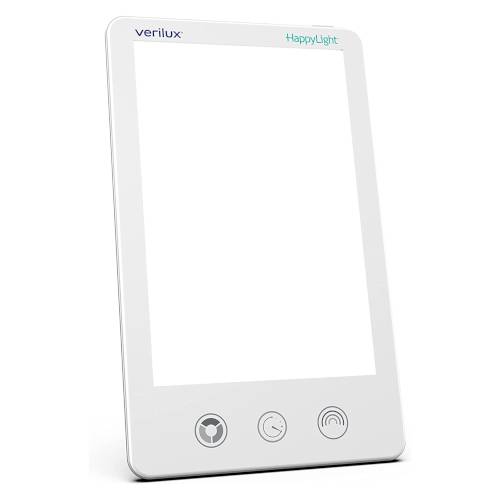 These days, a light therapy lamp is a must-have workstation accessory for anyone who spents inordinate amounts of time on the computer—and that's absolutely true of PC gamers, too.
Staying indoors all day every day can lead to all kinds of health and mental problems, including exacerbated depression. Light therapy lamps mimic sunlight and help offset some of those problems.
In other words, a light therapy lamp won't cure any underlying issues, but it can help alleviate many symptoms! It's a life-altering gift for anyone who spends ample time on the computer.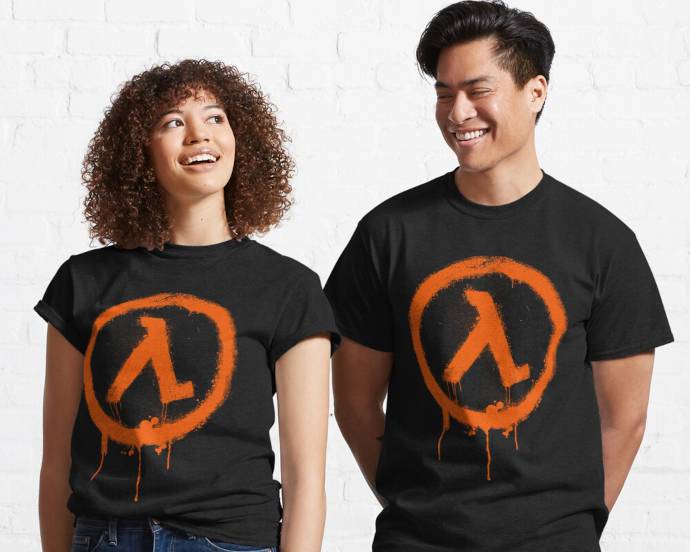 Half-Life is one of the most influential PC games of all time, and Half-Life 2 cranked everything up to levels never seen before. It's no wonder why the series has so many fans, even as they await the fabled Half-Life 3.
This t-shirt is a wonderful gift for the old-school PC gamer who's really into shooters. The Half-Life logo isn't just iconic—it looks awesome.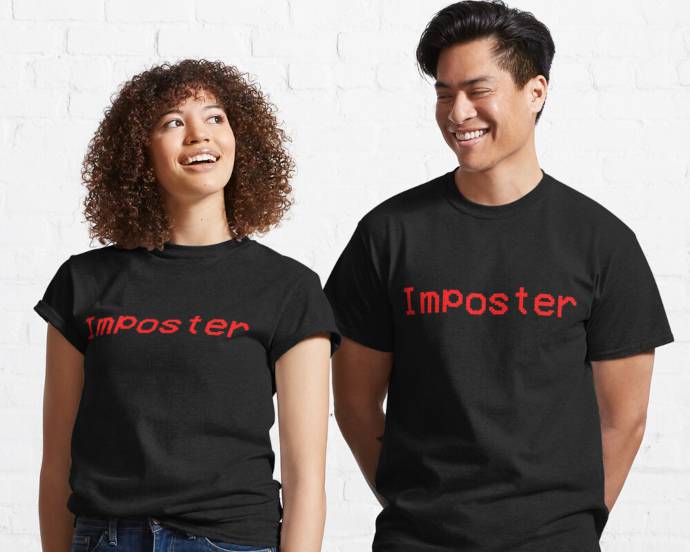 For the PC gamer who's sucked into the chaos and mayhem of Among Us, they'll love getting a t-shirt like this. The font used for the word "Imposter" is instantly recognizable, and it's a fun gift that highlights their love of the game without being obnoxious.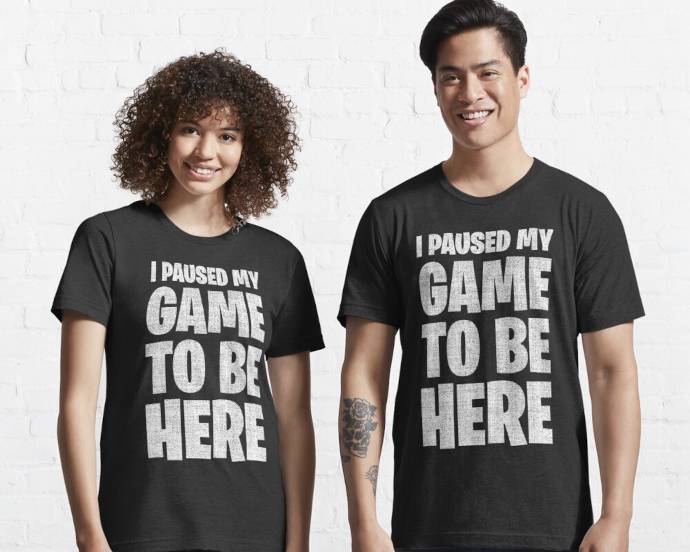 This gag t-shirt is a great gift for the PC gamer who's on their computer all the time, so much so that they never come out of their room. With a t-shirt like this, you can acknowledge that part of them in a way that isn't hurtful—in fact, it puts the power in their hands!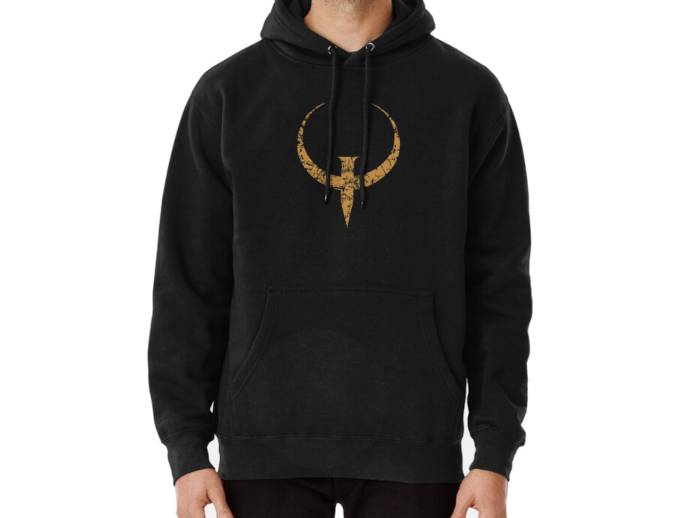 Quake was one of the most important shooters in gaming history, first released in 1996 and then remastered in 2021. For the long-time PC gamer, few games are as memory-laden as Quake.
And given Quake's uniquely striking logo, it's perfect for a hoodie. It's minimalist enough to wear in public and will only be recognized by other PC gamers who have spent their own years playing the game!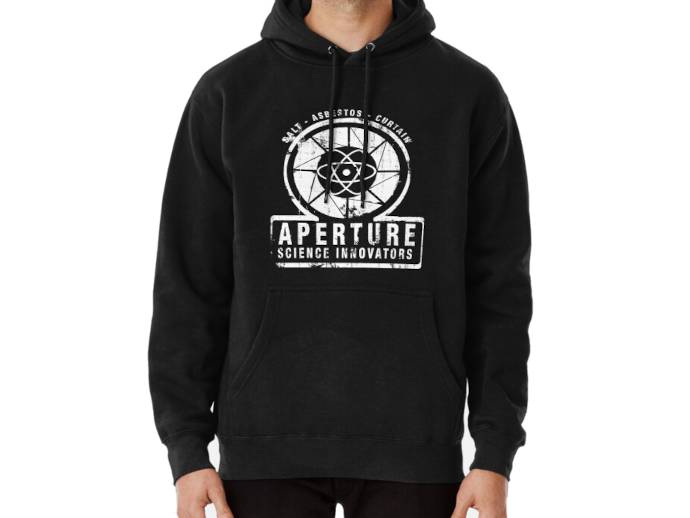 Portal and Portal 2 are two of the most iconic PC games of all time, chiefly for their original gameplay, smart puzzle design, and dark humor that was unlike anything else at the time.
Aperture Science is the fictional scientific research facility featured in the series, and its logo makes for an awesome hoodie graphic. For the Valve fan who wants a cool hoodie to wear, this is a great pick!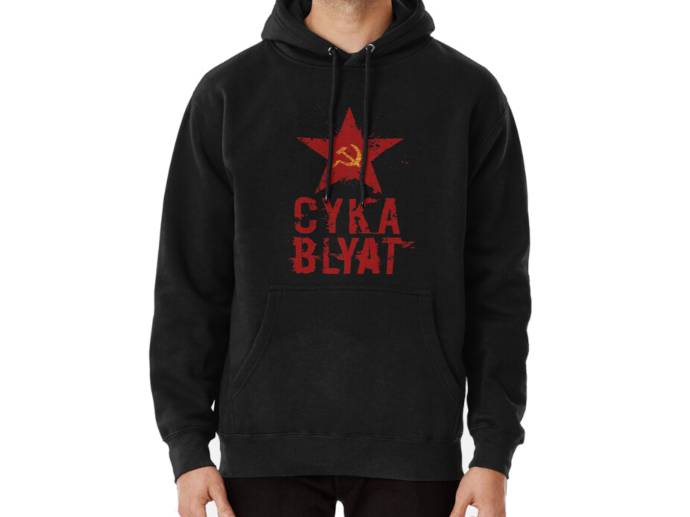 "Cyka blyat" is a slang term—a Russian expletive—that turned into a joke meme over the last decade or so.
In games like Counter-Strike: Global Offensive and Dota 2, it was common to run into Russian players on servers across the world, and many of those players would say "cyka blyat" when things went wrong for them.
These days, most PC gamers know what it means, but it's especially meaningful to those who played CS:GO and Dota 2!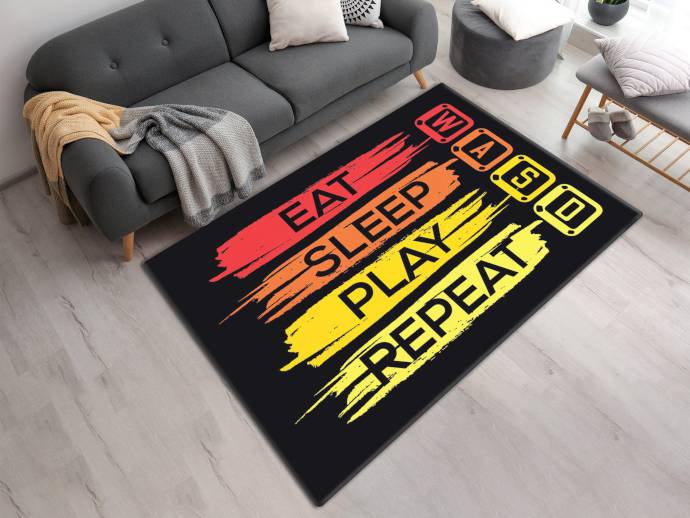 Whether the gamer you're gifting is a bachelor who lives in a studio or a family man who has his own game room, this WASD gaming rug with "Eat, Sleep, Play, Repeat" is a great piece for their nerd cave.
The black background makes it compatible with most interior designs, while the bold colors give it a pop of accent that stands out and adds personality. Rugs may be uncommon as a gift, but this one's fun!
It's available in sizes ranging from 31-by-19 inches all the way up to 110-by-71 inches, in both rubber-backed and cotton-backed styles.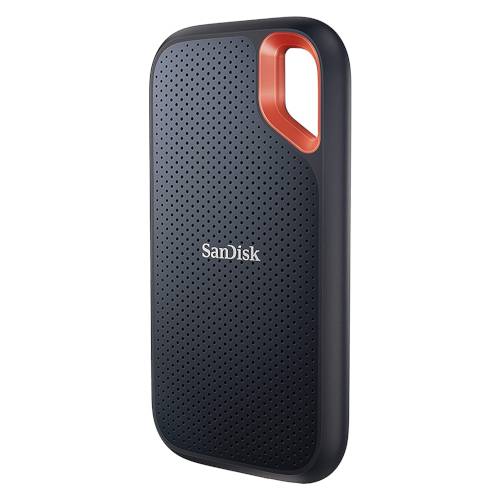 Storage space is one of those things that you can never have too much of, and that's especially true for PC gamers. With modern PC games taking up more disk space than ever before, data drives remain just as important.
That's why an external data drive is always an acceptable gift for PC gamers! But if you're going to gift one, make sure you opt for an SSD because they're way faster than a traditional HDD.
This particular SSD by SanDisk is extremely portable—just 4 inches long, 2 inches wide, and less than 0.5 inches thick. Combined with its 1TB storage capacity, this is an awesome gift.
Mechanical keyboards are a rite of passage for modern PC gamers. If the person you're gifting already has one, you can skip this—but if they don't, then this might be the perfect gift for them.
What's the deal with mechanical keyboards? Well, they're more responsive to keystrokes, they feel better to type on, they last longer than traditional keyboards, and they usually have cool RGB lighting!
The Cooler Master MK730 is one of the best value mechanical keyboards, and the Cherry MX Brown switches are the best of its kind. As a bonus, it also has per-key RGB lighting and a removable wrist rest.
The Logitech G Pro X Superlight gaming mouse is the ultimate gaming mouse. Designed in collaboration with professional esports players, this mouse is as good as it gets.
Not only is it extremely lightweight—it barely weighs over 2 ounces—but it's also insanely precise due to its HERO 25K sensor. All five buttons are programmable for utmost customization.
Most importantly, it can be used in wireless mode (60 hours of battery life) and wired mode (usable while it charges).
Note: The Logitech G Pro X Superlight gaming mouse is compatible with Logitech's PowerPlay wireless charging mat!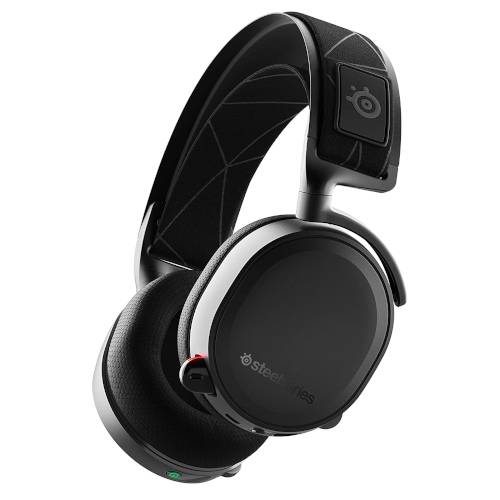 There are many gaming headsets out there, but only a handful are audiophile-approved. For the PC gamer who truly cares about their audio quality, it doesn't get better than the SteelSeries Arctis 7.
The SteelSeries Arctis 7 gaming headset is wireless yet delivers lossless audio quality with ultra-low latency, and also supports 7.1 surround sound for 360 degrees of precision audio in games.
Moreover, it's equipped with the best microphone on the market when it comes to gaming headsets, meaning crystal-clear clarity of voice and background noise cancellation.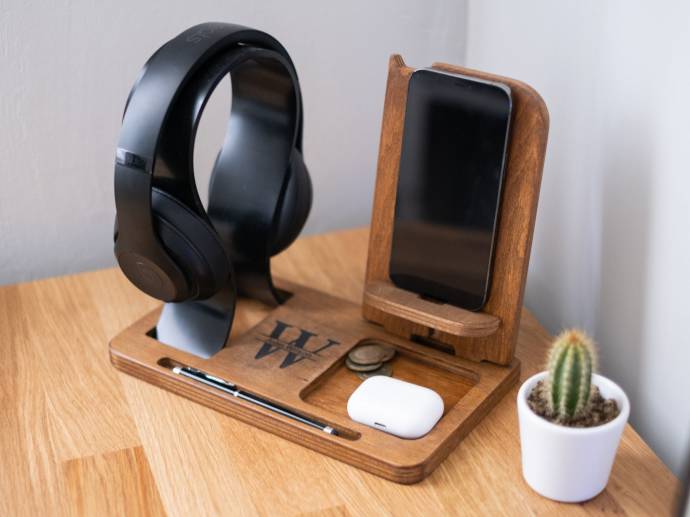 Many PC gamers will spend lots of cash on a costly set of headphones, but then neglect them by skipping out on a stand for them.
A good headphone stand is made of quality material and designed to keep the headphones elevated and away from hazards. A great headphone stand looks amazing and elevates the entire workstation.
This headphone stand comes with a built-in phone stand (so the gamer can see their screen when it lights up) and space for accessories, plus a personalized design. Available in four different wood finishes!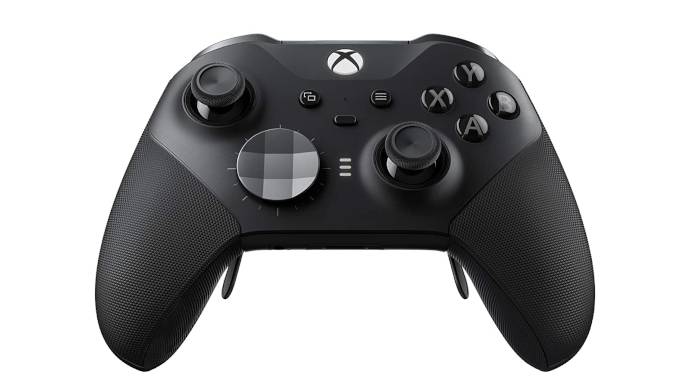 I know, I know. A lot of PC gamers are all about the keyboard-and-mouse combination. But, truth be told, a lot of PC games are actually more fun when played with a proper gaming controller.
And if there's one ultimate wireless gaming controller for PCs, it's the Xbox Elite Series 2. It's primarily designed for Xbox consoles, but it's fully compatible with Windows 10 and Windows 11 computers.
What makes it the ultimate controller? Mainly, the sticks having adjustable tensions and the customizable button mappings that can be saved to three different profiles. It connects via Bluetooth but can also be played in wired mode via USB-C cable.
Gift Ideas for Twitch Streamers
Maybe the person you're gifting has aspirations to become a Twitch streamer, or maybe they've already started streaming. For that kind of PC gamer, here are several awesome gifts that will blow them away.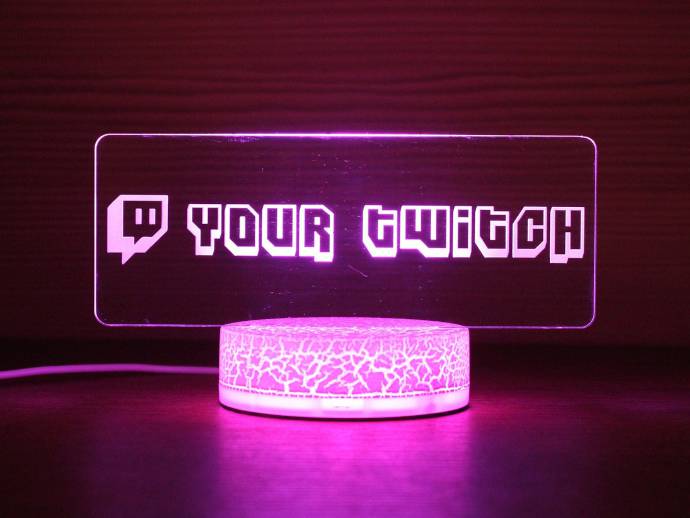 This acrylic LED lamp uses laser-etching to engrave a personalized name—or, in the case of a Twitch streamer, their Twitch channel's name!
The lamp is about 6.7 inches long and 2.3 inches wide, making it great as a display piece on a desk, on a shelf, or in the background during live Twitch streams. Something like this can feel very validating for a new streamer.
You can choose from 13 different font options for the laser engraving, and the LED light changes between seven distinct colors.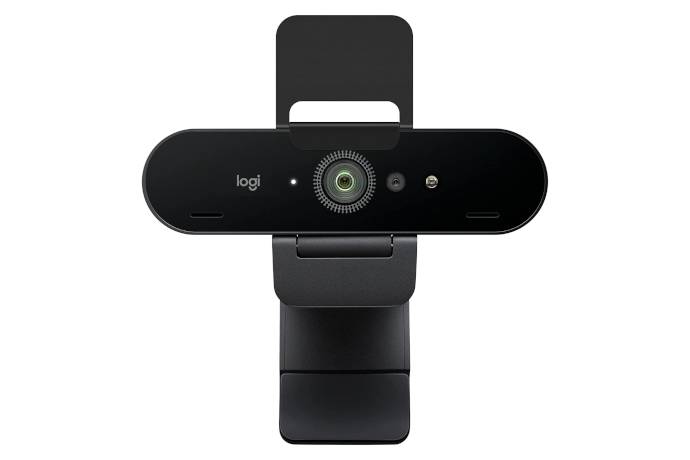 Most Twitch streamers already have a webcam, but they're probably stuck using affordable 1080p webcams. If you really want to help a PC gamer upgrade their Twitch channel, gift them a 4K webcam.
The Logitech Brio is the best value webcam of its kind, able to stream in 4K at 30fps (also supports 1080p at 60fps and 720p at 90fps). It has HDR technology that helps it to perform well in low-light situations.
A webcam of this quality also comes in handy for non-Twitch activities, like Discord video chats, Skype video calls, and Zoom meetings.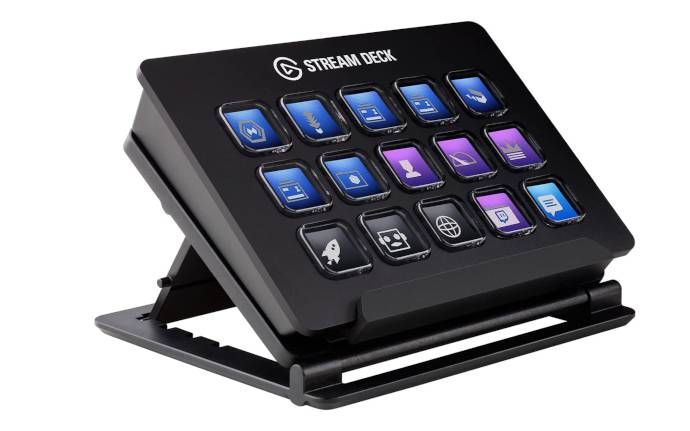 For the PC gamer who's super serious about streaming on Twitch, you'll blow their freakin' mind with an Elgato Stream Deck.
This incredibly useful accessory has 15 customizable buttons, making it the perfect all-in-one tool for live stream management: changing scenes, switching cameras, launching apps, and much more.
It's a must-have for any serious streamer, and they'll love you for it.
Note: The Elgato Stream Deck is also available in two other sizes: a 6-key variant and a 32-key variant.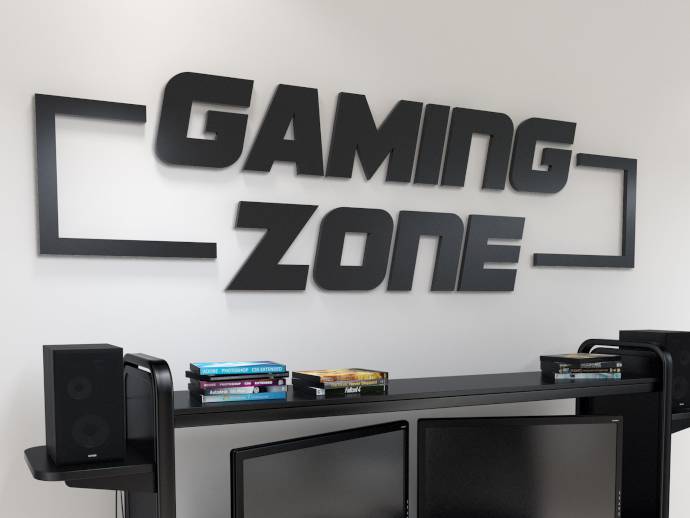 What better way to spruce up a gaming station than with a "Gaming Zone" wall hanging? This one has a slope that gives it a 3D effect.
It's pretty massive at 75 inches wide and 22.5 inches tall, so expect it to have an equally massive impact on the giftee. The sign is available in seven colors: black, white, gray, red, blue, yellow, green.
It's made of PVC and extremely lightweight. It can be hung up using heavy-duty double-sided tape or liquid nail adhesive.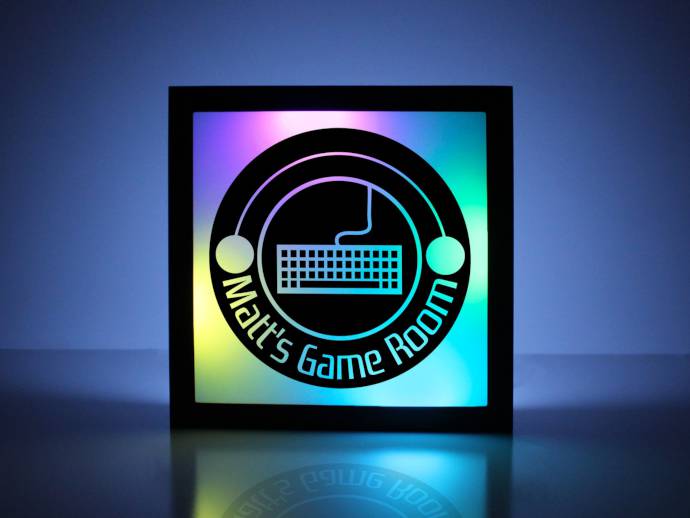 This personalized game room sign is perfect to hang on an entry door, setting the mood and expectation for anyone who enters.
Sized at 12 inches wide, 12 inches tall, and 1.5 inches thick, it'll fit pretty much anywhere—and you can customize the text to whatever you want.
The sign also has a built-in LED light that comes with a remote control, able to change between dimness levels and 12 preset colors.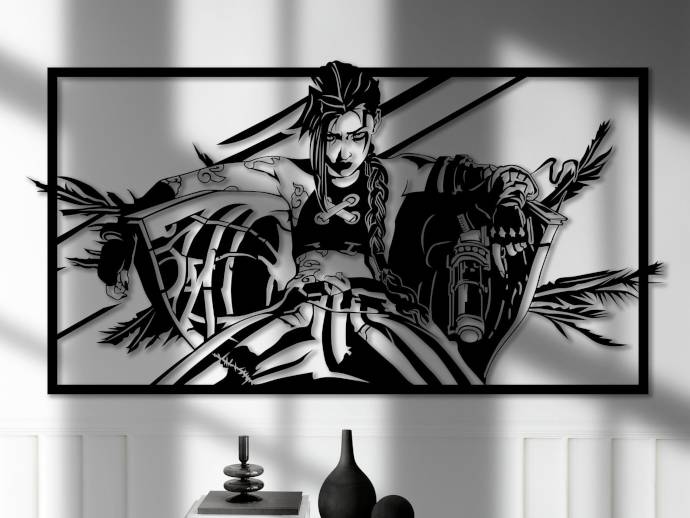 If the PC gamer you're gifting plays a lot of League of Legends, then they've probably watched Arcane on Netflix—and loved it. If you know they love the character of Jinx, then this is an incredible gift to give.
It's made entirely of high-quality, powder-coated steel so it's resistant to rust. The matte black design gives it a sleek look that contrasts starkly against any wall or backdrop.
It's available in three sizes—12-by-23.5 inches, 15-by-29.5 inches, 18-by-35 inches—and they all make a beautifully grand statement.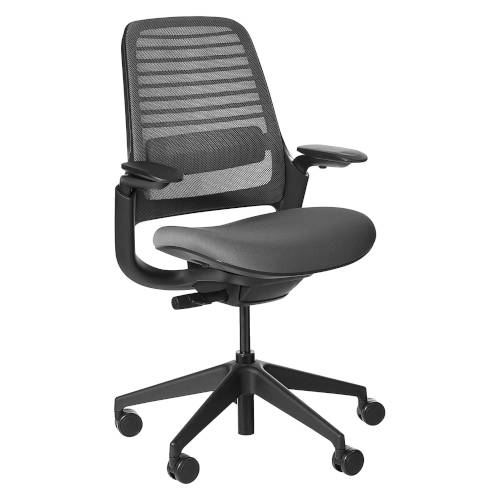 Here we have the ultimate gift for any PC gamer. With PC gamers spending so much time on the computer, they're bound to develop posture and spinal issues if they don't have a good desk chair.
The thing is, most "gaming chairs" are pretty bad—they're no better than a cheapo chair from Staples but have inflated prices. Stick with an office chair from established brands like Steelcase and Herman Miller.
Of course, most Steelcase and Herman Miller chairs are upwards of $1,000 or more, which is why we recommend the Steelcase Series 1.
The Steelcase Series 1 has all the benefits of a proper ergonomic chair (designed to be used with a computer for many hours per day) with fully adjustable components, a mesh back, a fabric seat, and carpet-compatible wheels that don't impede mobility.
There might be better chairs out there, but this one strikes the ultimate balance between features, ergonomics, and price.