Buying gifts for a PC gamer can be tough. Most PC gamers are enthuasiasts at heart, so they've already geeked out on a few goodies of their own—and the hardcore PC gamers have decked out their battlestations with the best of the best.
But there's always a gift worth giving! Yes, even to a PC gamer who already has it all. You just need to know what's out there, and in most cases, you have to be ready to spend a bit of cash. Nobody really wants yet another USB coffee mug warmer or a branded cap.
Need PC gaming gift ideas that the recipient will love? Here are the best gift ideas for PC gamers that anyone would be stoked to receive.
Microsoft's Xbox Game Pass for PC is a monthly subscription service that grants access to 100+ high-quality PC games. You're basically gifting them the ability to try and play 100+ games!
As long as the subscription is active, PC gamers can download and play any of the games in the library—which means that a 3-month subscription to Xbox Game Pass for PC might just be the ultimate PC gaming gift.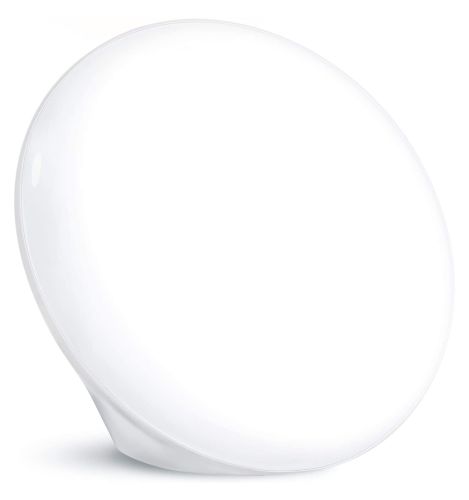 We included this light therapy lamp in our gift ideas for writers, but it's perfectly applicable to PC gamers as well—if not more so!
Staying indoors all day every day can lead to all kinds of problems, including exacerbated depression.
A light therapy lamp won't cure the underlying issue, but can help alleviate some of the symptoms! A crucial buy for anyone who spends ample time on the computer.
I know, I know. PC gamers are all about that keyboard-and-mouse combination. But some PC games just aren't very fun unless you have a proper controller to play with.
And nothing beats the performance of the Xbox Wireless Controller by Microsoft. It connects via Bluetooth, supports custom button mapping, and has a plug for 3.5mm headsets.
Razer products can be hit or miss, but the Razer Basilisk V2 gaming mouse is a real winner. Not only is it comfortable and wired for best performance, but it has 11 programmable buttons and supports 5 profile configs that you can switch between.
The scroll wheel even has smooth and tactile modes, which can each come in handy depending on the games played. For the price, you won't find a better gaming mouse.
Mechanical keyboards are a rite of passage for modern PC gamers. If the person you're gifting already has one, go ahead and skip this one—but if they don't, then this might just be the gift you want to get.
The Cooler Master CK530 V2 is one of the best value mechanical keyboards, and the Brown switches are great for both gaming and productivity. The RGB backlighting and the cloth wrist rest are bonus.
A decent 1080p webcam is a must-have for any PC gamer, especially one who intends to stream on Twitch (or already does).
But even if they don't, a 1080p webcam is still useful for Discord video chats, Skype video calls, and Zoom meetings. The Logitech C920 has a good balance between price and performance, making it a solid gift option.
Storage space is one of those things that you can never have too much of, and that's doubly true for PC gamers given that modern PC games take up a whole lot of data.
That's why an external drive is always an acceptable gift! But a portable SSD with 1TB of space? Now that's an awesome gift.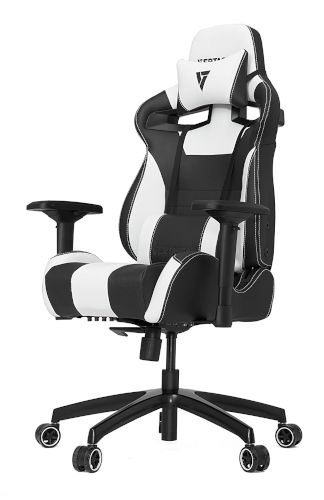 Long PC gaming sessions can wreak havoc on one's posture, comfort, and long-term health. That's why it's important to establish good habits as early as possible—and a proper chair can be the difference between success and failure.
The Vertagear SL4000 is a great entry-level gaming chair that's much cheaper than similar chairs by other brands.
Need a gift for a PC gamer who's serious about streaming on Twitch? You'll blow their freakin' mind with an Elgato Stream Deck.
This incredible accessory has 15 customizable buttons for one-handed stream management: change scenes, switch cameras, launch apps, and so much more.
It's a must-have for any serious streamer. (The Elgato Stream Deck is also available in 32-key and 6-key variants.)
There are many gaming headsets out there, but only a handful are audiophile-approved. For the PC gamer who's more than just an audio enthusiast, the Mobius headset by Audeze is perfect.
It has premium build quality, superior sound quality, 8 channels of Surround Sound, a detachable boom mic, and plenty more features. Gaming headsets don't get better than this.
Gaming glasses may seem like a gimmick, but they're actually pretty useful. The thing is, most people are too embarassed to buy a pair for themselves because they seem so gimimicky—and that's what makes them such a perfect gift idea!
These gaming glasses filter out blue light. Is blue light harmful? Probably not. Can it cause eye fatigue and disrupt sleep patterns? The jury is still out, but anecdotal evidence says Yes.
For PC gamers who are in front of their monitors all day, a pair of gaming glasses can improve quality of life.
When All Else Fails? Gift Card
Not too fond of the ideas listed above? Digital gift cards are a tried-and-true last resort when you're stumped for gift ideas—and PC gamers love gift cards, allowing them to expand their gaming collections with games they want to play.
The problem with gift cards? Fees! You usually have to pay more than the value of the card itself. But you can sidestep that issue by using Raise.com: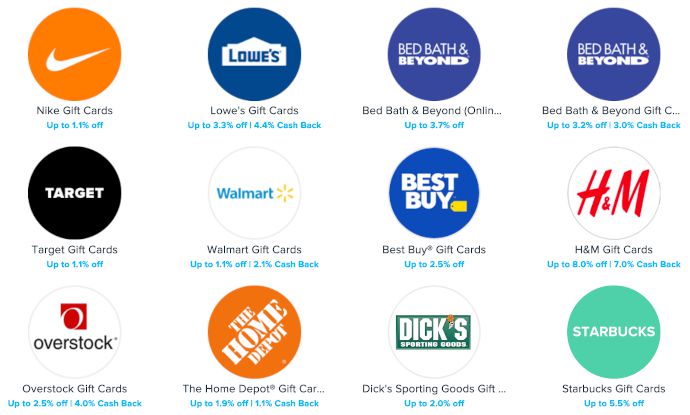 Raise is a marketplace where people sell their unwanted gift cards, and these gift cards are frequently listed for less than their actual value. (Better to have some cash than a gift card you'll never use, right?) Some great gift card ideas for PC gamers include:
So if you're going to be gifting gift cards, consider buying them on Raise and saving yourself a few bucks in the process.