Ever heard of a man cave? Well, a nerd cave is the same thing, only for—you guessed it—nerds. It's the basement that you and your friends gather to play board games or duke it out in Super Smash Bros. Ultimate. It's also where you snack on Doritos and rewatch the Pokémon series for the hundredth time.
If your room doesn't have quirky trinkets or video game-themed furniture, you're not geeking out enough. It's time for a major overhaul of your nerd cave. Decorate your geek den with these must-have accessories.
Want to fool your friends into thinking that you own living jellyfish? This will do the trick. Place this "aquarium" on your desk or coffee table, and watch as the jellyfish float around. It changes colors over time, adding a moody feel to your nerd cave.
Some people have deer heads on their wall, and others have unicorn heads. Brighten up your friends' day both literally and figuratively with this unicorn wall light. Its rainbow mane and horn provide a cheery atmosphere. When its horn lights up, it becomes even more stunning.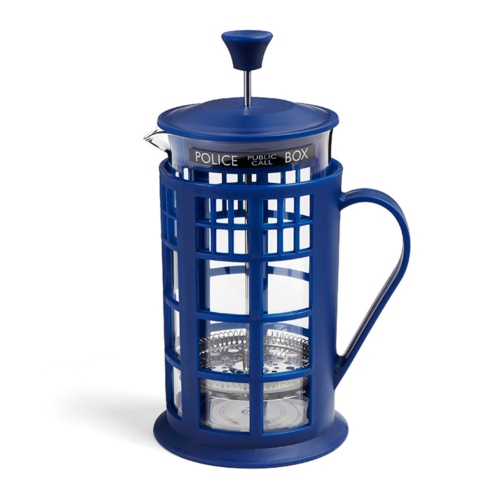 A nerd cave isn't complete without coffee. Brew up to three cups with this time-traveling machine that doubles as a coffee press. Your French pressed coffee will taste like it's from another dimension.
How many times have your friends asked you to make a martini, and you had to look up a recipe on your phone? Resorting to your phone is pretty lame, even for a geek.
Get your recipe right every time with this cocktail shaker. It comes with eight recipes printed right on the shaker, so you'll never have to consult outside sources again. Now you can call yourself a nerd by day, and a bartender by night.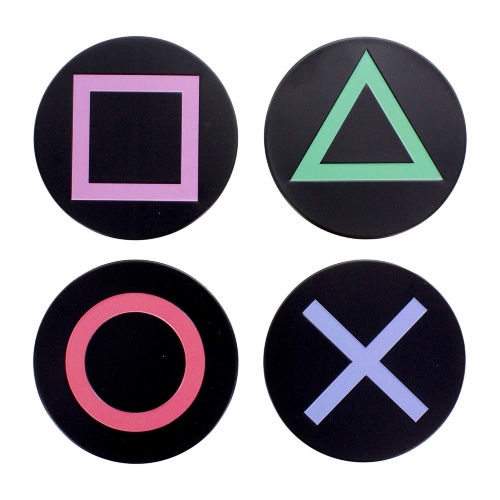 After you use your newfound bartending skills to make a drink for your friends, you'll need to protect your precious coffee table from any drink stains. Whip out these coasters resembling giant PlayStation controller buttons. Their corked-lined backings will prevent any scratches on your table.
The door of your nerd cave demands attention. It needs something that has "geek" written all over it—a door poster of a frozen Han Solo does just that. You can finally have your very own Han Solo trapped in your room, which you might like if you're in cahoots with Darth Vader.
Want to make your nerd cave seem more like a nerd dungeon? Hang this luminous mirror on your wall. As you peer into it, you'll see an endless hallway. Turn off the lights for the best results—it'll make you feel as if you're inside a castle.
When you decide against having a fun night out with your fellow nerds, bring the party to your nerd cave instead. Add your liquor of choice to this globe-shaped decanter, and elegantly pour it into a decorative glass. History buffs and liquor-loving geeks will definitely appreciate the funkiness of this display.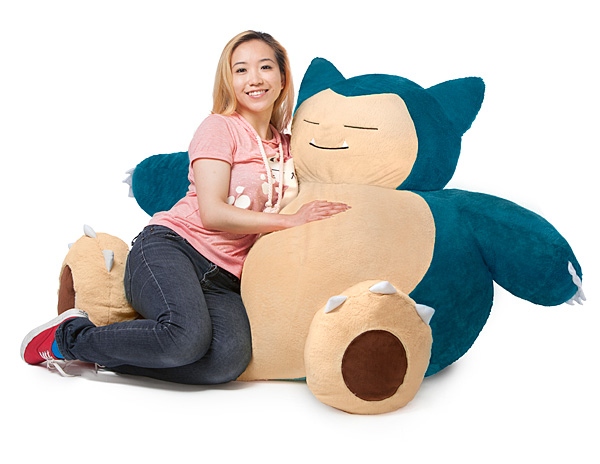 Snorlax brings out the sleepiness in all of us. When you want to relax, plop right down onto this Snorlax bean bag chair. Standing at four feet tall and about three feet wide, Snorlax can easily accommodate nappers of all shapes and sizes.
You can never have enough lighting in your nerd cave, especially when that lighting consists of lightsaber lamps. While you can't pick this lamp up and start battling, you can still set it on your table and show your loyalty to the dark or light side.
Any Legend of Zelda fan can't go without this rack. Although the Old Man in the game provides you with the protection of a sword (not a coat), you can still feel as if you're setting off on an adventure every time you leave the house.
Wouldn't it be cool if Thor came into your nerd cave and threw his hammer into your wall? Well, I guess it's only great in theory. Obviously, you don't actually have to smash your wall to install this lamp—placing a decal underneath the Thor hammer creates the illusion of a crack.
I don't know what's worse: having to awkwardly tell your friends to take their shoes off before stepping into your nerd cave, or having your friends track mud around your room. This friendly doormat eliminates the need to scold your friends for keeping their shoes on. Even Mario knows when it's time to put away his Goomba shoe.
Who knew that telling time could be so complicated? Find out which one of your friends is the biggest nerd by challenging them to solve the equations. Choose from four difficulty levels, and hopefully, you can figure out what time it is before you're late for work.
Whether you want to display a note for your friends or show off your favorite Star Wars quote, this light-up pegboard clearly displays any message. Construct a message using the 200 provided letters, and tell the world how you really feel.
There's No Such Thing as Too Nerdy
The rest of your house might look normal, maybe even stylish. However, your nerd cave is the exact opposite—it's an explosion of geek. Placing wacky accessories around the room is part of the fun that comes along with a having a nerd cave.
If you want even more unique knicknacks to add to your collection, check out these subscription boxes for geeks and nerds.
We earn commission if you purchase items using an affiliate link. We only recommend products we trust. See our affiliate disclosure.