Are you ready to deck out your home media center?
Maybe you already got yourself a fancy new TV, and maybe it's 4K. Maybe it even has HDR, plus all kinds of other fascinating TV technology. That's awesome! It's a solid step in the right direction.
But a great TV alone doesn't make a killer home theater setup. You've still got plenty of other ways to improve the experience—without spending thousands of dollars on top-notch speakers, wall-scale projectors, and more.
We're looking at easy home theater upgrades and home media accessories that will kick your media center setup up to the next level. You'll soon say hello to amazing movie nights!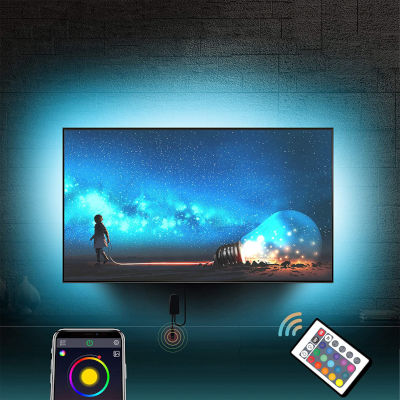 Dimming the lights, or even turning them all the way off, can make for a more movie theater-style viewing experience, but it can be rough on your eyes.
Lighting the wall behind your TV ("bias lighting") not only helps relieve eye strain, but increases the perceived contrast of your screen! It makes for a better picture, and only costs a few bucks.
Nexilumi sells some great affordable options for bias lighting, and they come with everything you need to attach them. Make sure you get ones that fit the size of your TV!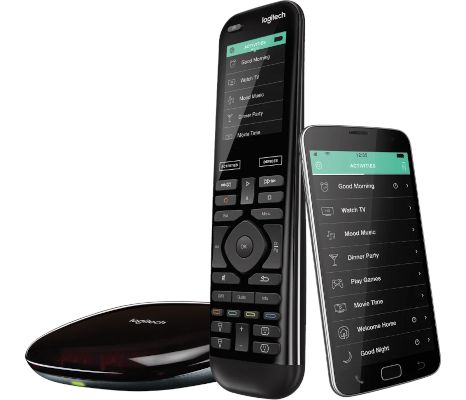 If you only need to control your TV, the remote that came with it will do... but if you need to control several other devices (Blu-ray player, A/V receiver, etc), then a universal remote will save you time and money in replacement batteries.
You can stick to cheap models, but we recommend the feature-packed Logitech Harmony Elite universal remote.
It's compatible with 270,000+ devices and brands, including Sonos, Apple TV, Roku, Sony, Philips Hue, and more. It even works with both Amazon Alexa and Google Home.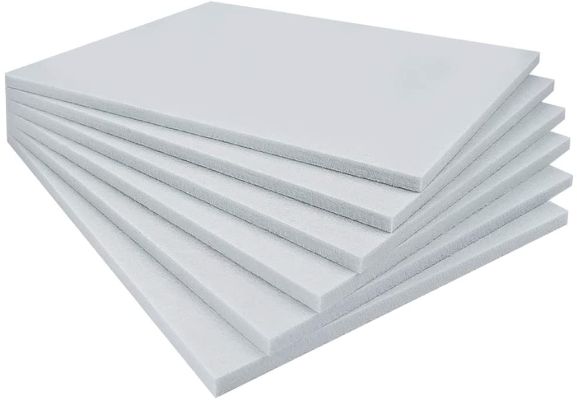 One reason why the sound in a movie theater is so much better than the sound at home? A massive speaker system. But that isn't the ONLY reason...
Movie theaters are treated for proper acoustics, so the sound you hear is the best quality it can be.
Of course, you don't need to do up your home theater like a full-blown recording studio! But adding a few sound-absorbing acoustic panels can dramatically improve your sound at home.
TroyStudio makes a great acoustic panel kit that's dense, thick, non-toxic, and can be cut into smaller pieces. All you need is some double-sided tape or adhesive spray to mount them on your walls.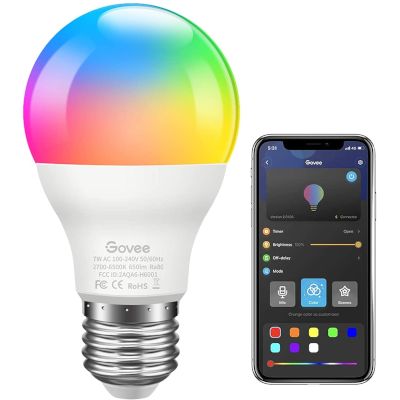 Some people want to watch movies in pure darkness, but this can make it tough to find your drink or the remote.
Adding a little mood lighting can improve the atmosphere of your home theater and make it safer to navigate, without lighting up the entire space like the surface of the sun.
You can use illuminated wall panels, or even put dimmable LED light bulbs in the lamps that are already in your home theater room. Govee has some easy affordable options for that.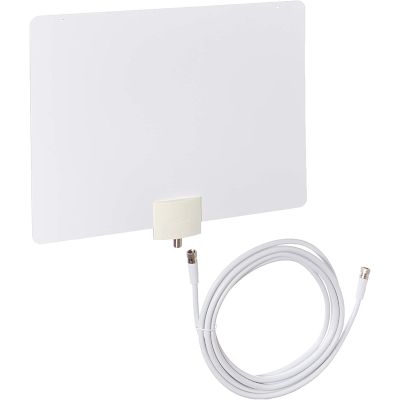 If you've cut the cord and canceled cable TV, you've joined many others in that great decision. But what if, every once in a while, you want to catch a live sports game or the local news?
You could opt to subscribe to a live TV streaming service, but those can be expensive if you aren't tuning in every day.
Instead, you can invest in a flat antenna! It barely takes up any space and will catch live TV broadcasts from surprisingly far away. The Mohu Leaf is one of the best options.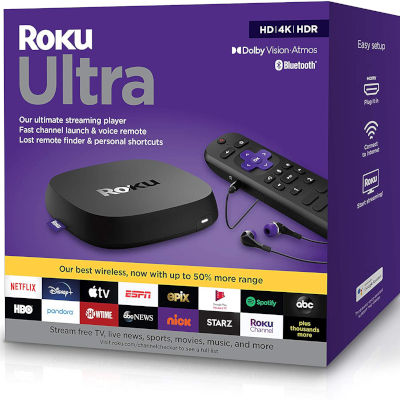 If all you do is watch movies in your home theater, you can get by with just a Blu-ray player. But these days, you're better off with a streaming box that supports all the major streaming services.
Whether you opt for one-off digital rentals or pay for unlimited streaming every month, things are easier with a streaming box.
In a pinch, just go with any Roku device—or check out our guide to the best streaming boxes.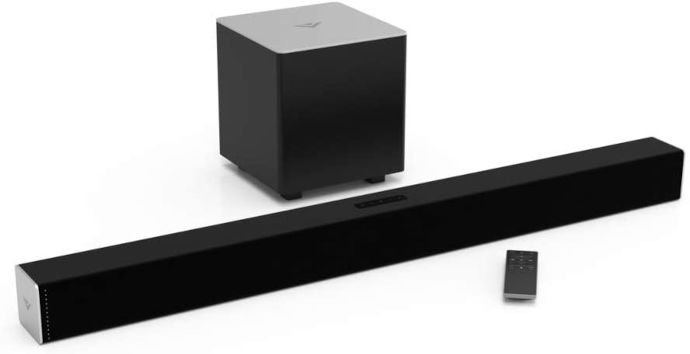 If you're still relying on your TV's built-in speakers for sound, you're missing out! Modern TVs are meant to be thin, and that doesn't leave much room for proper speakers.
The best home theater setup would be a full-on surround-sound setup, but not everyone has the room or funds for that.
The next best thing? A quality soundbar! It doesn't take up much space—it should fit on your TV stand—and it will improve your home theater's sound quality by quite a bit.
Vizio has some nice affordable options, like the SB3821-C6 which is 38 inches long, comes with a wireless subwoofer for rich bass, and Bluetooth connectivity to use as a regular speaker.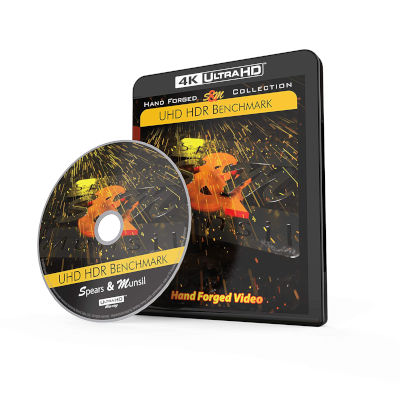 Calibrating your TV will make the picture much closer to what you'd see in an actual theater, but this can be tricky to do.
Fortunately, you can buy setup discs that walk you through the process of calibrating your TV. They'll help you reach the right settings for the room conditions of your home theater.
This is almost as good as having a pro set up your TV for you.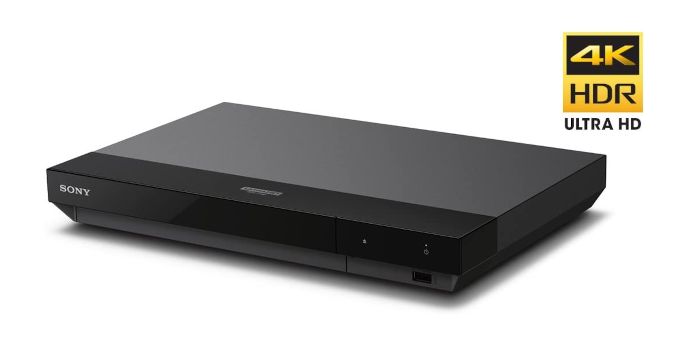 Many streaming services now support 4K video with HDR, but because streams have to be compressed for bandwidth, the image quality is never as good as it should be.
If you want the best picture quality every time, an Ultra HD Blu-ray player is the way to go.
Just a few years ago these were prohibitively expensive, but now you can get a decent player without spending more than you did on your old Blu-ray or DVD player.
What's Movie Night Without Snacks?
With these easy home theater upgrades, you've got your sound nailed, lighting perfected, and picture quality tweaked to your liking. Now you just need to kick back and watch stuff!
Something's missing, though... Snacks! And not just plain old popcorn. To make your movie night perfect, take a look at our snack recommendations for movie night: