ThinkGeek as we knew it is no more. In 2019, the venerable website closed down, and now redirects to GameStop.
Sure, there are still actual ThinkGeek stores, but the home of all things geeky on the web is a shadow of its former self.
The good news is that you can still find plenty of places on the internet that sell crazy gifts and geeky hobbyist collectibles.
You just need to know where to look, which is why we put together a list of some of our favorites.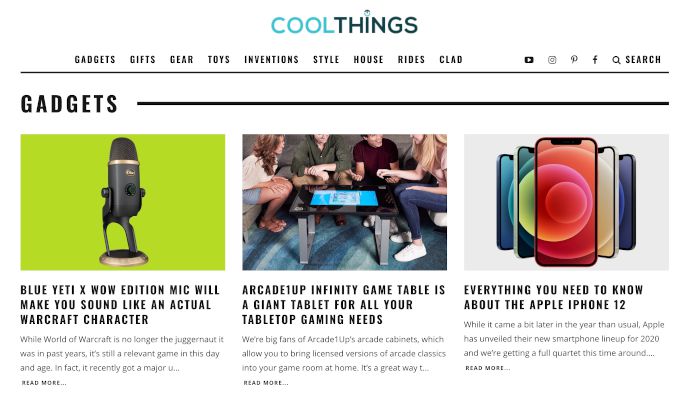 Another website with an incredibly descriptive name, Cool Things gathers up, well, cool things. The site is incredibly varied, with the main page showing everything from gadgets to furniture.
If you're looking for collectibles, you'll want to stick to the "Toys" section. That's where you'll find a LEGO Imperial Star Destroyer, for example.
This site works similarly to This Is Why I'm Broke, aggregating different gear and deals. You'll get a nice rundown and description of each item, as well as a matching link to Amazon or other retailer in order to buy it.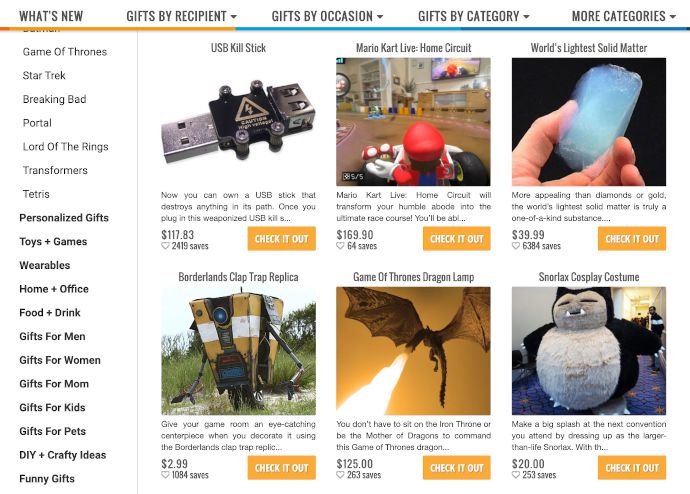 It's rare that the name of a website describes its entire philosophy so well. This website offers up tons of crazy gadgets and collectibles, so much so that you may hear yourself utter its name not in reference to the business, but in regards to your own finances.
This Is Why I'm Broke isn't a retailer. Instead, it acts like an aggregator, gathering up all sorts of cool stuff from retailers across the web.
Did you know you can buy a house via Amazon? Neither did I, but now I do, and it's all thanks to this website.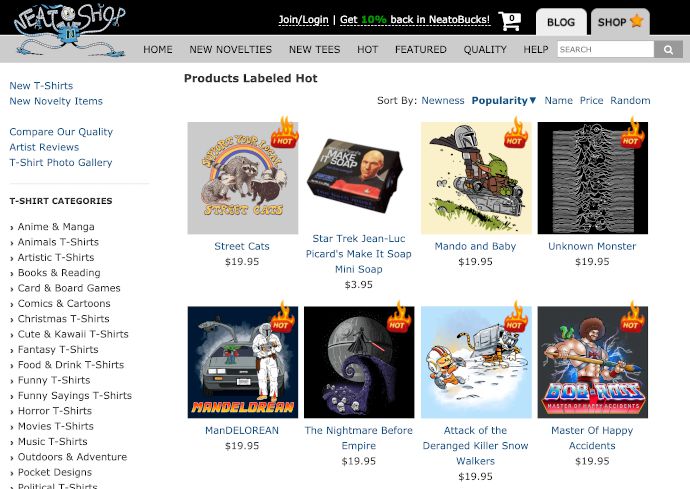 While Jinx has a razor-sharp focus on a few select brands, Neatoshop is much more likely to have clothing for you, no matter what it may be that you love.
Looking for a shirt to help you tell the world just how much you love Dungeons and Dragons? Look no further.
Neatoshop tends to follow the "do one thing well" motto, so most of what you'll find is t-shirts. Even so, you'll also find pins, patches, and plenty of other novelty items for sale on the website as well.
They add new items all the time, so keep an eye on this one if you're waiting for something that speaks to you.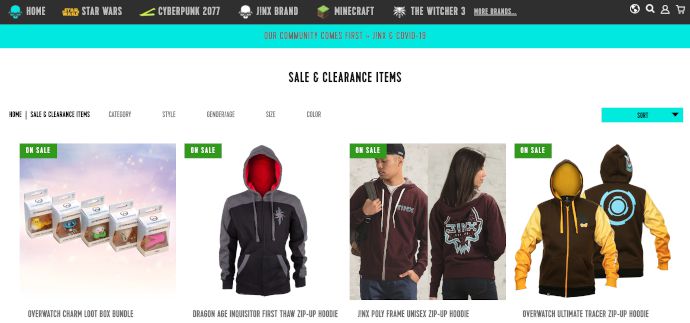 If you're less into movies but more into gaming, Jinx might be your favorite of any of these sites. While the others focus on gadgets, collectibles, and memorabilia, Jinx puts its focus squarely on clothing and accessories.
Maybe you're just looking for a snazzy looking t-shirt. In that case, Jinx has its own brand. In addition to clothing, you'll find wallets, belts, pins, patches, and bags.
The clothing at Jinx is themed around some of the biggest names in gaming. These include Overwatch, World of Warcraft, The Witcher III, and Playerunknown's Battlegrounds.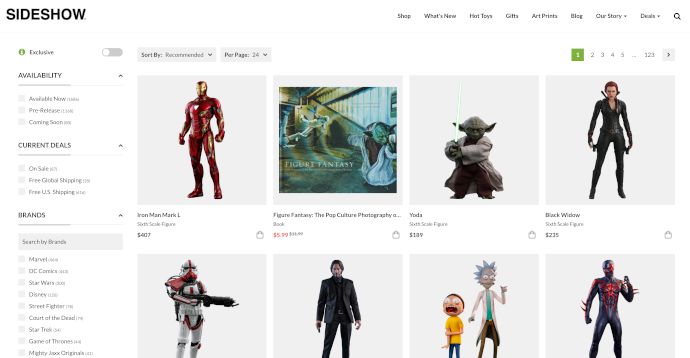 If you take your branded collectibles seriously, then Sideshow Collectibles is worth checking out, because they do too. While some other sites might sell collectibles that are essentially toys, Sideshow opts for the higher-end market.
Have you ever found yourself looking for a surprisingly accurate-looking model of Han Solo frozen in Carbonite? It exists, and it's far from the only product of its type on this website.
You'll find sixth-scale figures of Yoda, Deadpool, Wonder Woman, Skeletor, and plenty of other iconic characters for sale.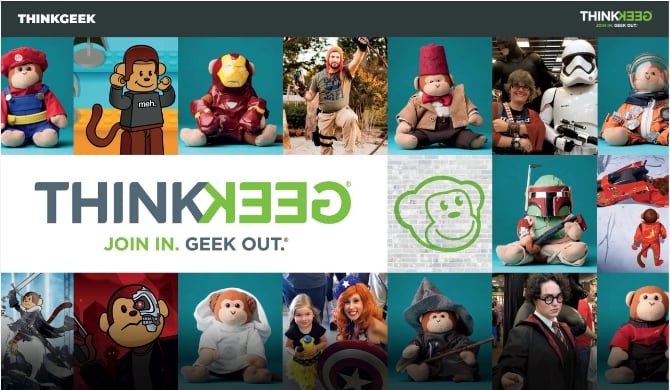 It probably doesn't come as much of a surprise, but given that the ThinkGeek website was absorbed by parent company GameStop, you'll find similar offerings there.
You won't find the sheer variety, but especially if you're looking for Marvel, DC, or similarly big names, you'll find your fair share of items at the ThinkGeek section of the GameStop website.
More Geeky Goodies and Gadgets
These sites are great, but sometimes the best way to grow your geeky collection is to stop shopping and start letting curators send you the good stuff. Geeky subscription boxes are a great way to get monthly doses of nerdy goodness!