You just don't outgrow model-building. This satisfying hobby never gets old, especially when you create something that you're proud of.
Whether you're new to model-building, or you're a model-building fiend, there are model kits for all levels. Model kits come in all kinds of material, including wood, metal, plastic, and even paper, so you might want to try out a few different types to see what you like best.
1. CubicFun 3D Pirate Ship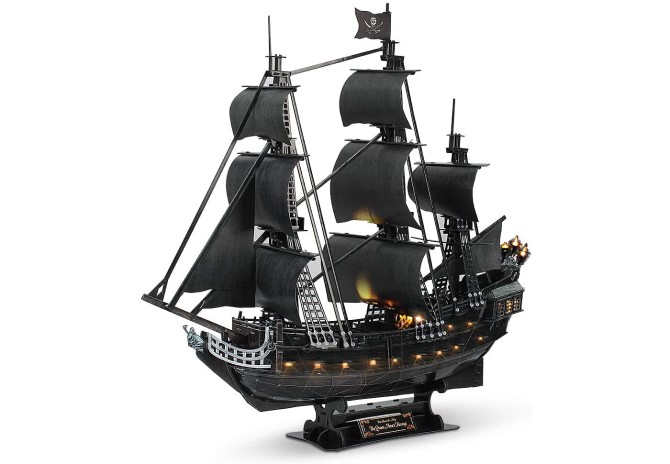 This incredibly detailed pirate ship model is comprised of paper and foam parts. You simply have to pop out the pre-cut pieces from a set of sheets, and then carefully construct the ship. When you're done, it'll look great on display in your home—plus, it even lights up!
Buy CubicFun 3D Pirate Ship on Amazon
2. Metal Earth ICONX Silver Dragon 3D Metal Model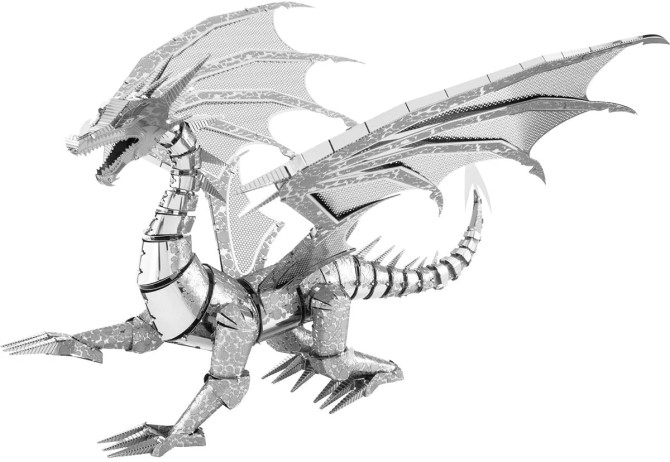 Before you create this beautiful metal model, you'll want to make sure you have a pair of tweezers and clippers. Each steel piece starts out completely flat—you'll need to bend and secure each part as you build. This Metal Earth model is a challenge, but the end result makes the whole process worth it.
Buy Metal Earth ICONX Silver Dragon 3D Model on Amazon
3. ROKR 3D Vitascope Model Kit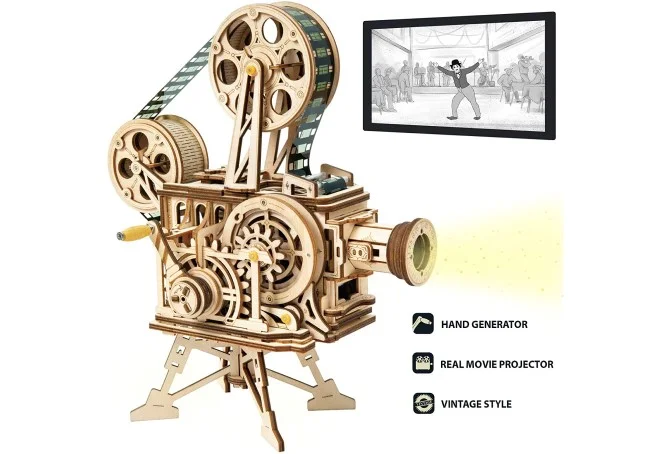 Most models don't serve a purpose other than decoration after you're done building them. However, this wooden vitascope kit functions like an old-school film projector when it's all put together. Place the included film in the projector, crank the handle, and you can watch a short clip!
Buy ROKR 3D Vitascope Wooden Model Kit on Amazon
4. LEGO Ideas Ship in a Bottle Kit
There are a ton of impressive LEGO sets for adults, including the LEGO Ideas Ship in a Bottle Kit. This 962-piece LEGO kit challenges you to create a detailed ship that comes equipped with cannons, masts, and a crow's nest. When you're done, you can place the ship inside of the brick-built bottle, put it on display, and impress your friends.
Buy LEGO Ideas Ship in a Bottle Kit on Amazon
5. Paper Nano Tokyo Tower Building Kit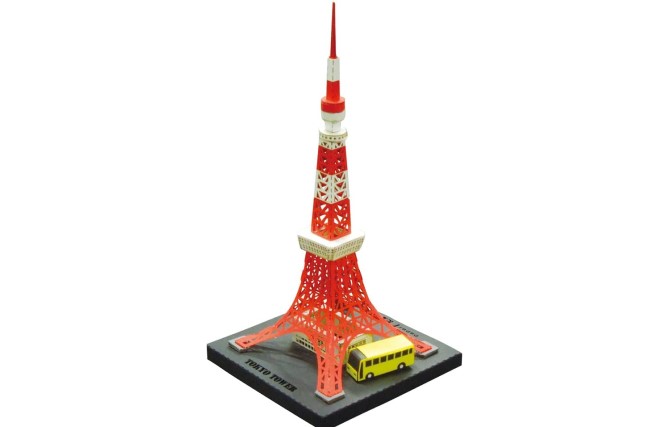 Paper Nano's Tokyo Tower model kit requires a steady hand. Not only do you have to delicately fold and bend each paper piece, but you also have to fasten each piece with a small dab of glue. With a bit of patience, you'll have a tiny Tokyo Tower sitting on your desk in no time.
Buy Paper Nano Tokyo Tower Building Kit on Amazon
6. Amy & Benton 3D Wooden Clock Kit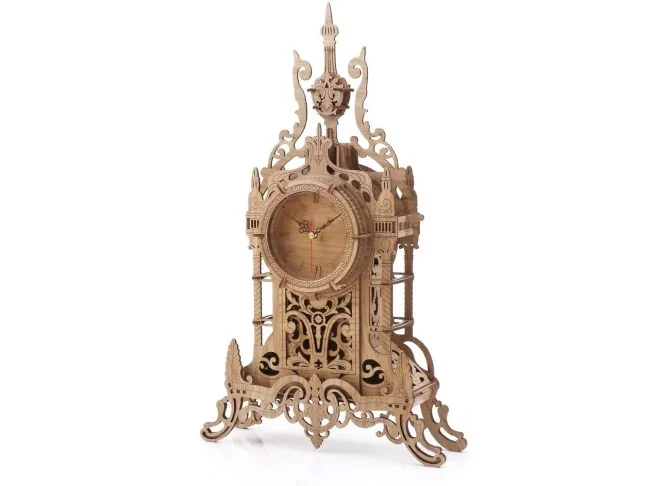 This wooden clock model is yet another kit that you can put to good use. The 47 wooden pieces fit together like a puzzle—it's a quick kit that you can finish in about an hour. Once you get the clock running, you can mount it on your wall, or set it on a table.
Buy Amy & Benton 3D Wooden Clock Kit on Amazon
7. Destiny Gundam #11 Model Kit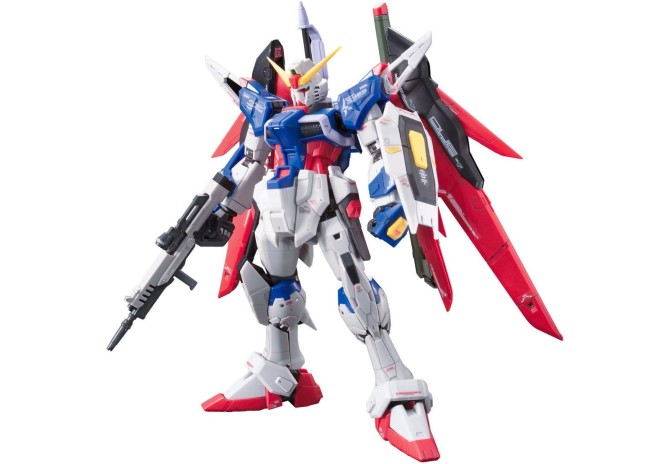 You don't have to be a diehard Gundam fan in order to start building Gunpla models. This Destiny Gundam model is made of high-grade plastic parts that you can snap or clip out from the included trays. Each piece fits together without glue, making for a fun and clean building experience.
Buy Destiny Gundam #11 Model Kit on Amazon
8. Bandai Spirits Hobby Star Destroyer
Any Star Wars fan will have a blast building this Star Destroyer Kit. This highly-detailed model gives you an accurate look at the ship. It even comes with an in-scale Millenium Falcon to recreate the scenes from Star Wars: A New Hope. When assembled, it totals about 12.5 inches long.
Buy Bandai Spirits Hobby Star Destroyer on Amazon
It's Time to Get Busy Building
Model-building is a great way to kill time on a rainy day. If you're worried about messing up the model, you can always have your friends or family members join in.
Looking for more ways to alleviate boredom? Channel your inner child with these adult coloring books for geeks.
We earn commission if you purchase items using an affiliate link. We only recommend products we trust. See our affiliate disclosure.