Buying gifts for board gamers can be tough. Obviously, the one thing they want more than anything is more board games—but buying board games for someone is a risky, hit-or-miss effort.
Unless you know them like the back of your hand, you risk buying a board game they already own or a board game they have no interest in. And with modern board games as expensive as they are, you don't want to make a mistake like that.
However, there are plenty other gift ideas to pursue that aren't board games. Here are some of the best gifts for the board gamers and tabletop fanatics in your life!
13. Board Gaming Mugs
Yes, we know, mugs are pretty cliché as a gift item—but they're perfect for board gaming acquaintances in your life. You know, the people you have fun with but don't quite consider close friends, for whom you want to buy a gift that isn't too extravagant or intricate.
Is It Still Your Turn?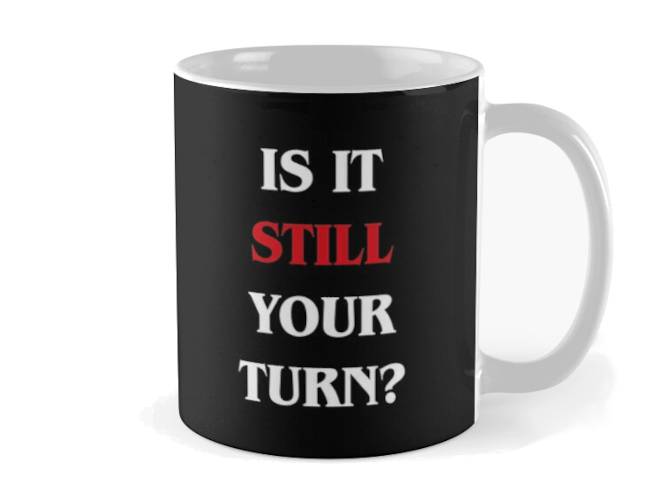 Board gamers tend to fall into different archetypes, like the board gamer who's lightning fast on their own turns and impatient when others take too long on their turns. This mug is perfect for them!
They might be a kind-hearted person who's too nice to actually say it out loud, but you know they're thinking it on the inside: "Is it still your turn?!" They'll appreciate getting this mug—not just because it's funny, but because they'll feel acknowledged and seen.
Yes I Really Do Need All These Board Games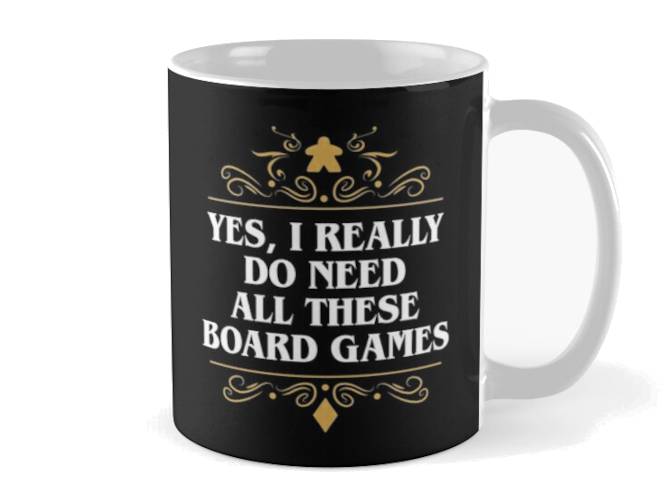 Playing board games is only half the fun. The other half is collecting board games and building up a massive game room.
If you know someone who's into the collecting aspect, then they probably take great pride in their collection—and they'll love getting a mug like this which acknowledges that side of who they are.
Happy Meeple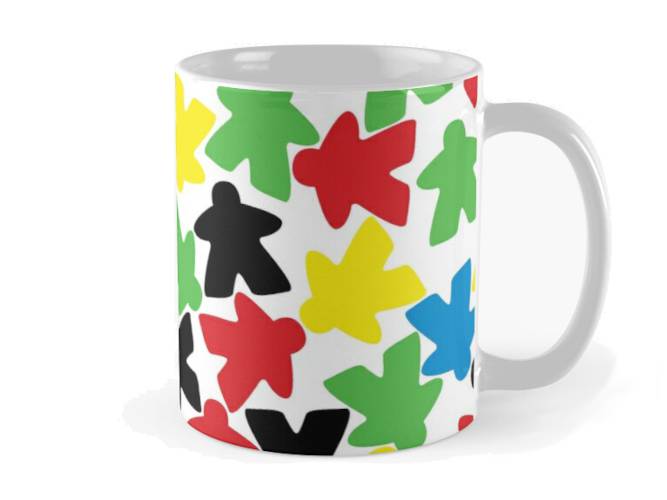 The meeple has grown into the unofficial mascot of today's board gaming culture, making it the perfect icon for gifts.
This multi-color, meeple-covered mug is an easy gift to give because it's universally appealing to all modern board gamers. It's simple, it's bright, and it's fun without being obnoxious or embarrassing.
12. Meeple Board Game Coasters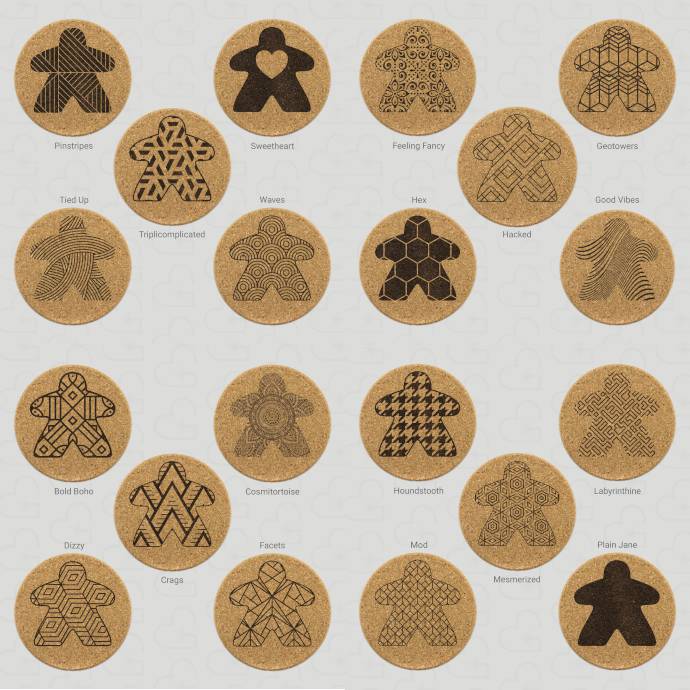 Need a simple gift for that board gaming acquaintance, but you want to go one step further than a mug? These coasters are perfect for you.
These handmade cork coasters are etched using lasers to create their meeple-based designs. They come in sets of four—all coasters in a set have a single design—which is perfect for a light gift.
Like the idea of a meeple coaster set but don't like any of these designs? There are 20 additional designs here.
11. T-Shirts for Board Gamers
T-shirts will always be a great gift for any circumstance. Simpler designs are fitting for acquaintances while shirts with quirky, goofy, inside jokes are great for gifting close friends and family. Here are some of our favorite board gaming t-shirt designs.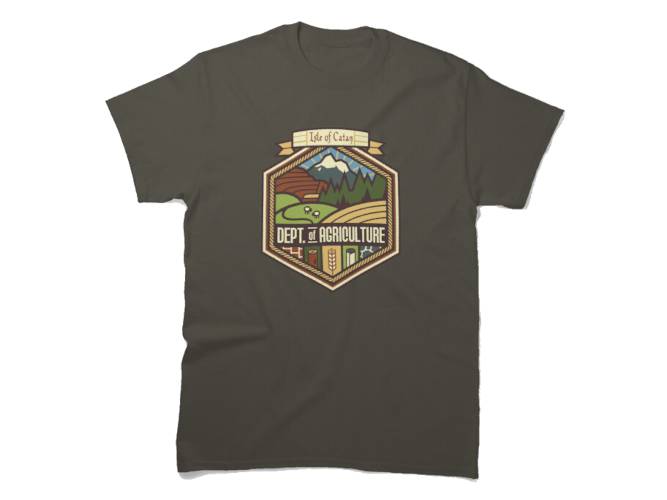 As the ultimate gateway board game, Catan likely has more fans than any other modern board game. Even among those who have graduated to better games, Catan holds a special place in our hearts.
Which is why this t-shirt design is so great for board gamers of all types. It has a pleasing design that instantly lets others know you're into board gaming, but isn't embarrassing to wear out in public.
Rules Lawyer Life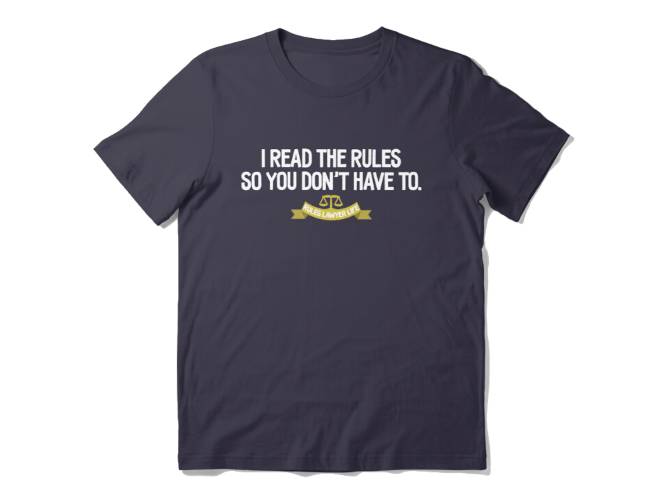 Of the many different board gamer personalities, there are two for which this t-shirt is perfect: first, the game night host who has a massive collection and often teaches others how to play, and second, the rules lawyer who makes sure everyone abides by the rules.
This t-shirt is a great gift because it gently pokes fun at those personalities while acknowledging the value they bring to the table!
Retro Vintage Meeple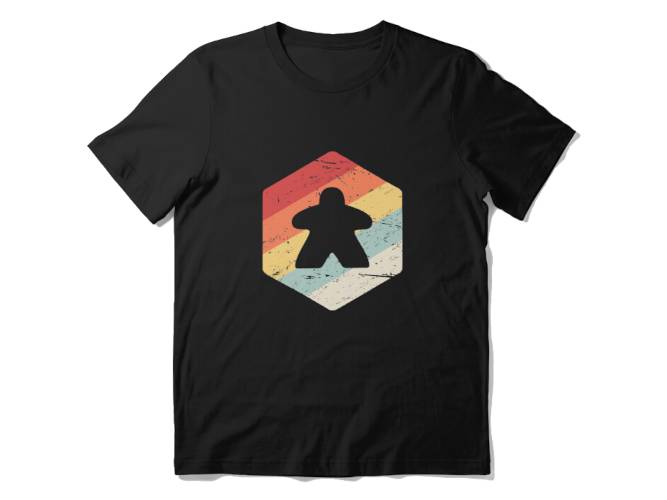 There isn't much to say about this one. Retro vibes will always be popular among certain people—if your gift recipient is one of them, then this t-shirt is a solid pick. The versatile design quietly announces one's love of board games to anyone who knows what a meeple is.
10. Hoodies for Board Gamers
Like t-shirts, hoodies will always be a solid gift idea no matter what. Winter comes every year and hoodies are excellent for lounging at home, running errands, or hanging out with friends. Here are some of our favorite hoodie designs for board gamers.
Did Someone Say Board Games?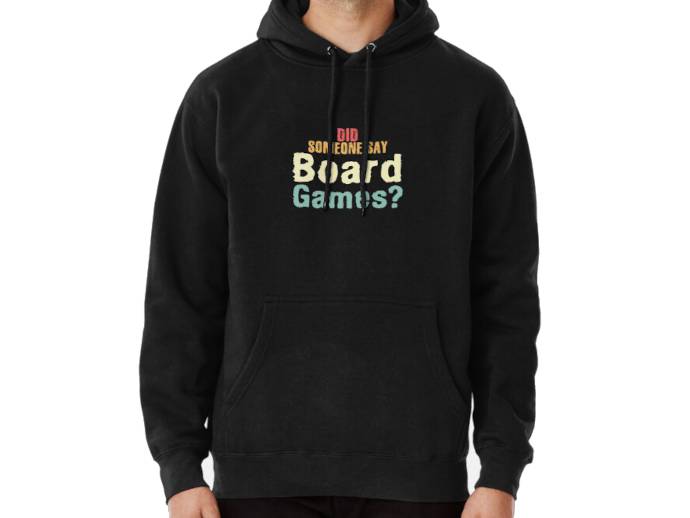 There's always at least one person in every board game group that perks up at the mention of board games, ready to bust out games at a moment's notice. This hoodie is perfect for them. It's dripping with personality despite its minimalist design.
Catan Never Settle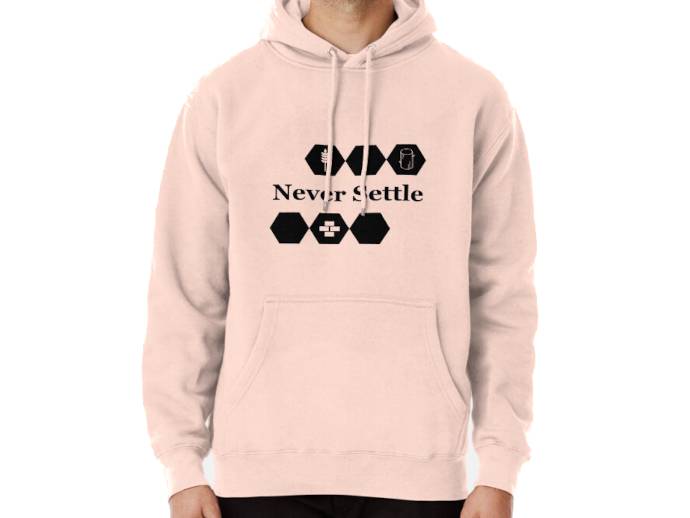 This board gaming hoodie takes a popular motivational idea—"Never settle for less than you deserve"—and turns it into an inside joke by contextualizing it with Catan. The hex icons with different Catan resources cements it for anyone who's in the know!
Meeple Sunset Adventure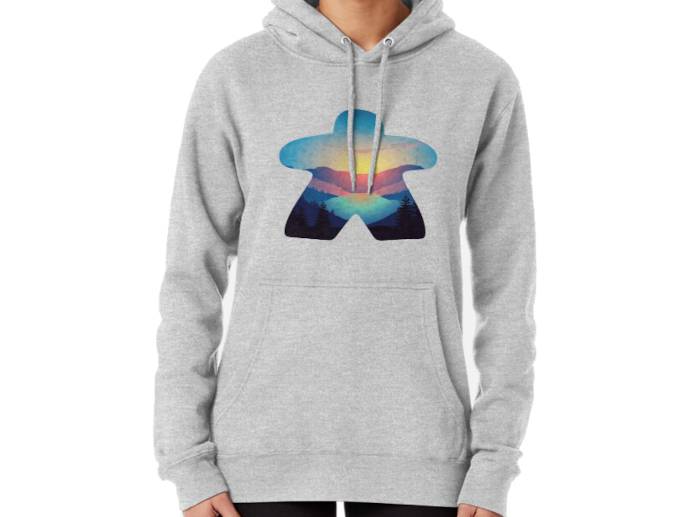 For a hoodie design that's less overtly in your face, you can't go wrong with this one. The illustrated woodland sunset is gorgeous and the meeple shape gives it a small touch of board gaming flair, but not so much that it feels overly loud or geeky.
9. New Board Game Smell Candle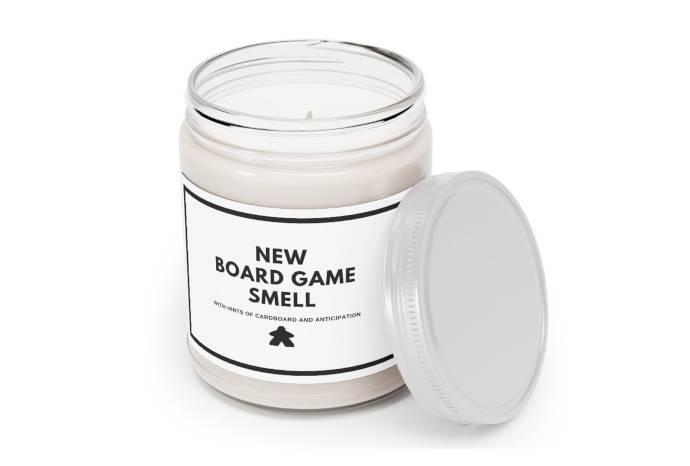 This might seem like a gag gift at first, but many board gamers actually love the smell of opening a brand new board game—not unlike the smells of a new car, a fresh book, or new clothing.
Treat your gift recipient with this novelty candle that captures the scent of a new board game and mixes it with one of three ambrosial scents: Vanilla Bean, Comfort Spice, or Sea Breeze.
It's great for setting the mood on game nights, and it'll burn for 50 to 60 hours so that's enough for several game nights at least!
8. Dice Rolling Mat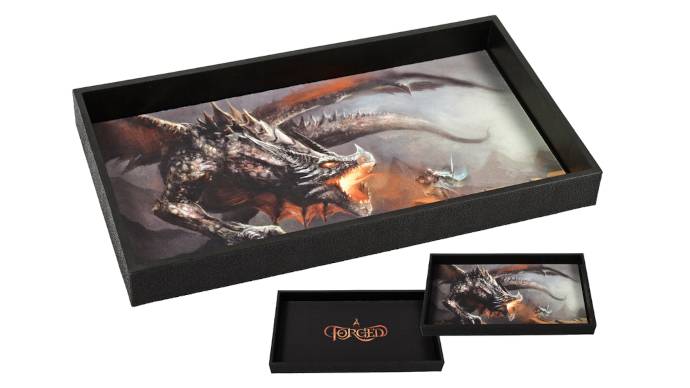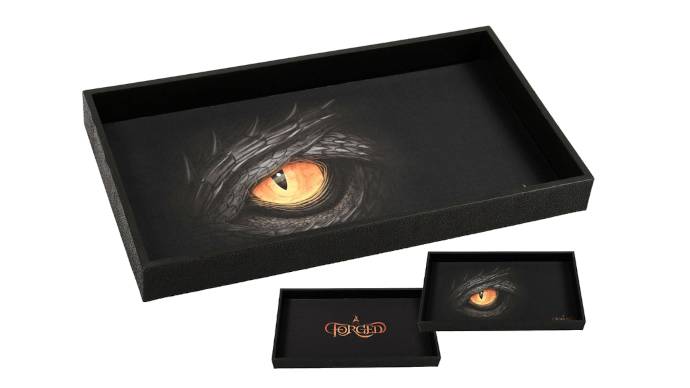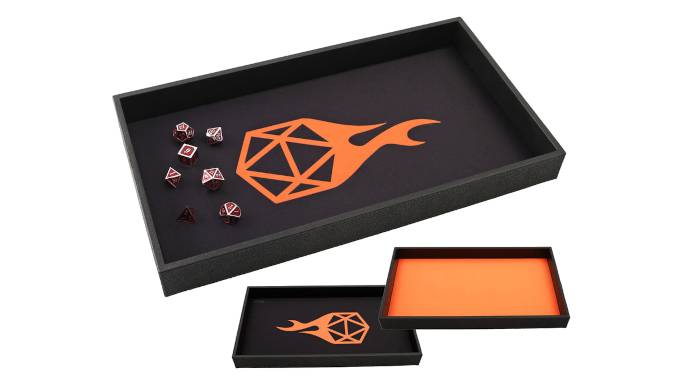 Dice rolling mats aren't just for D&D players—they're actually quite useful for board gamers and tabletop gamers of all kinds.
They provide many benefits: containment of dice so they don't fall to the ground, table protection so heavier dice don't cause damage, sound dampening for late-night sessions or sound-sensitive players.
But mostly, dice rolling mats—like the ones above—are really cool and bring a certain atmosphere to game nights!
7. Board Gaming Posters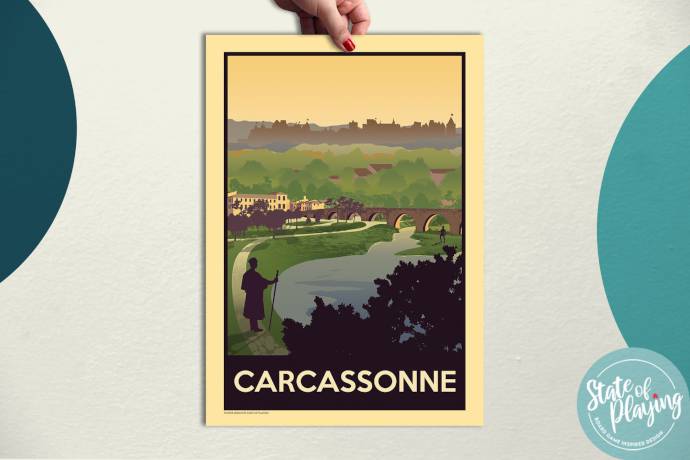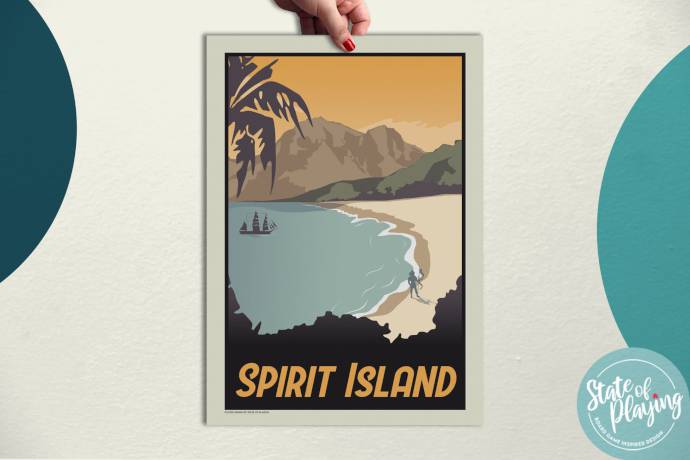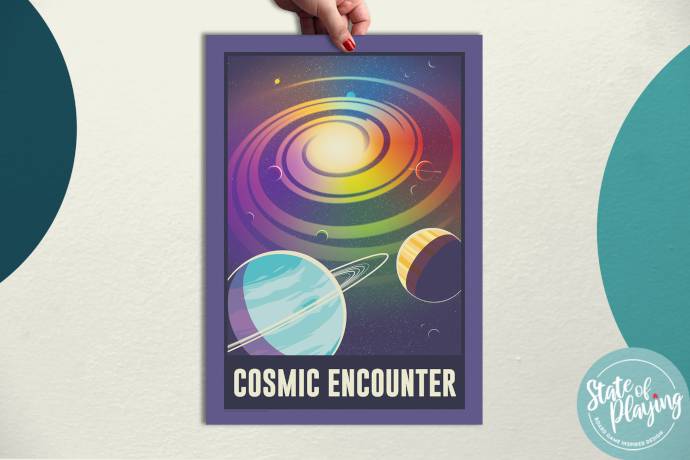 These aren't your average posters. Rather, they're inspired by vintage travel posters but depict sceneries relating to modern board games like Carcassonne, Spirit Island, and Cosmic Encounter.
Printed on high-quality paper sized at 16.5 inches by 11.5 inches, these posters are ready to be framed—they don't come pre-framed—and are the perfect way to liven up any room with board game vibes.
There are 20 different board game variations, with more released every so often. Check out the full list of board game poster variants and pick the best match for your recipient.
6. Meeple Cheese Board Gift Set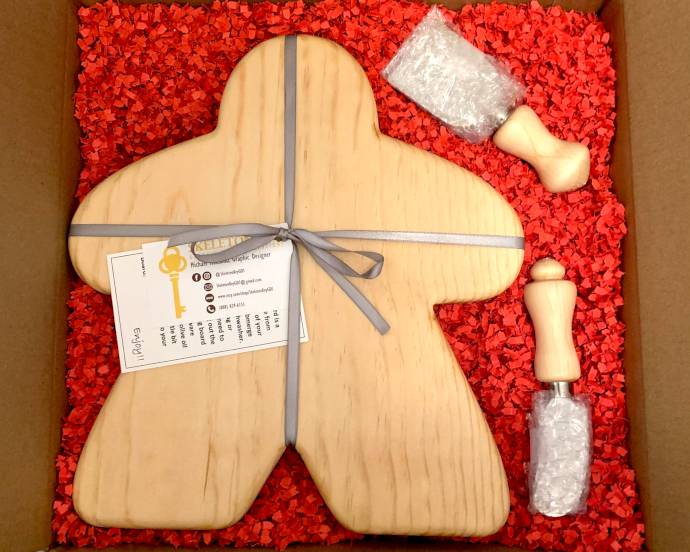 Board gaming might not be your gift recipient's only hobby. If they love charcuterie, then they'll love this cheese board gift set that combines both hobbies with its meeple shape.
The handmade cheese board—which is 12 inches long, 11 inches wide, and 2 inches thick—also comes with two matching handmade cheese knives. Made on demand with pine, every set is completely unique.
It's the perfect gift for a game night host who loves to entertain with charcuterie spreads. Maybe they'll bust it out next session!
5. Metal Board Game Room Sign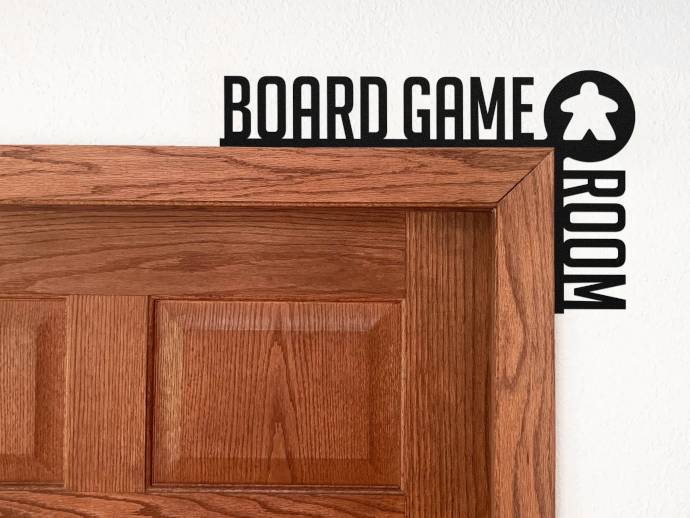 For the board gaming enthusiast who has a dedicated board game room, this laser-cut steel sign is such a great gift.
With it being 18.5 inches long and 10.5 inches wide, it's sure to catch eyes. It's available in five colors: Black, White, Red, Silver, Copper. And its powder-coated finish makes it more durable and resistant to rust.
Whether it's hung on a doorway or on a window frame, this metal sign is a truly unique gift that'll enhance any board game room.
4. Meeple Plush Pillow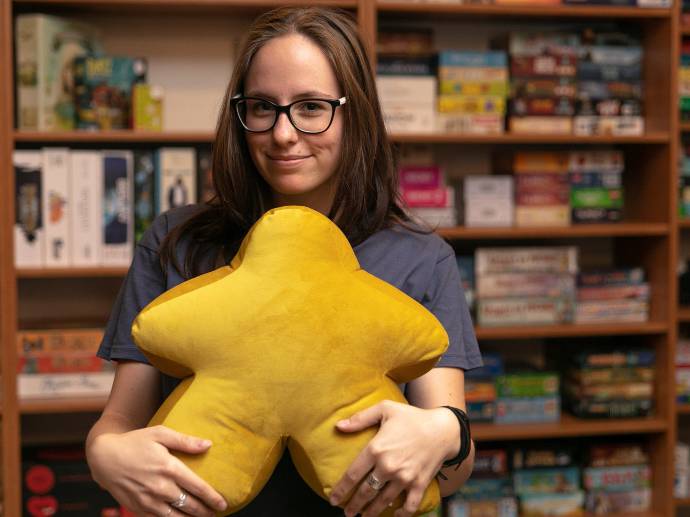 Plush pillows make for fantastic gifts, and the meeple mascot is the perfect shape for a plush. Combine that with luxurious velvet fabric and high-quality silicone filling and you get this magical gift.
This meeple plush pillow is nearly 14 inches tall, 14 inches wide, 4 inches thick, and just over 1 pound. It's extremely huggable—so much so that players will be fighting for their turn during game night.
And when it isn't being used as a huggable pillow, the plush remains a great decor piece to add personality to any room.
3. The Game Night Scorebook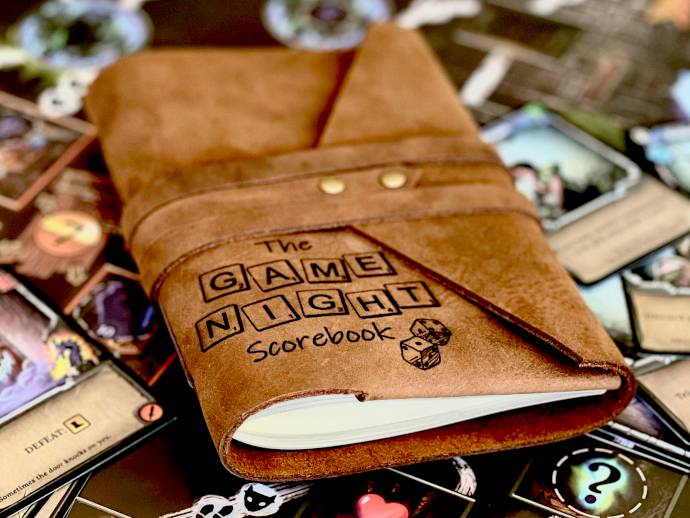 What's the best part about a regular board gaming group that meets routinely? The fact that everyone in it builds a shared history together. Every game night is its own story that deserves recording.
And that's what makes this game night scorebook such a lovely gift: it's a way to document the past and save those memories forever, and its pages can be fun to look back through in several years.
This handmade leather book comes in three colors—brown, gray, tan—with 100 pages in your choice of design: blank, lined, dotted, or grid. Once it's filled, the pages can be removed and refilled with a new block of paper (refills are sold by the same seller).
2. Ultimate Board Game Backpack
Looking for the ultimate gift for the ultimate board gaming fanatic who has hundreds—maybe thousands—of different board games that they carry with them to various events and game nights?
You'll blow them away with this: the Ultimate Board Game Backpack. It has expandable storage that fits most standard board game boxes, it has tons of pockets and compartments for smaller games, and it's made of robust ripstop material and weatherproof zippers.
It's a bit pricey so board gamers are often reluctant to buy one for themselves—that's what makes it an incredible gift. Deep down, most board gamers would love to own a bag like this!
1. Amazon Gift Card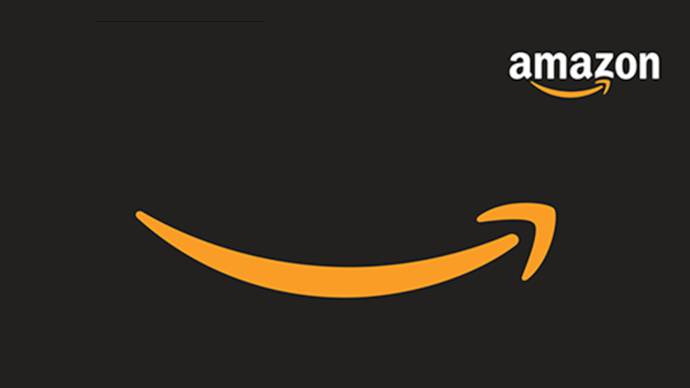 In the end, there's only one gift that literally every board gamer wants: free money to buy wishlisted board games!
Normally, we'd suggest a more specialized gift card than an Amazon gift card, but since most board games are sold on Amazon, this is one case where an Amazon gift card actually makes a lot of sense!
Keep in mind what modern board games cost—anywhere from $40 to $150. Any amount on the gift card is fine, but for most impact, it should cover at least one full game.