If you have an amazing D&D group, make sure you cherish each and every player, especially the DM. We all know how hard it can be to find a group that plays well together and meets regularly.
One way to show your appreciation is to send them gifts—maybe for their birthday, maybe for the holidays, or maybe just because.
In my experience, D&D friend groups are relatively easy to please. Sometimes, all you need is a large pizza and maybe a round of drinks; but for special occasions, you need something truly special.
Here are some of the best D&D gifts you can give to your fellow players, along with a few DM-specific gifts that they'll love.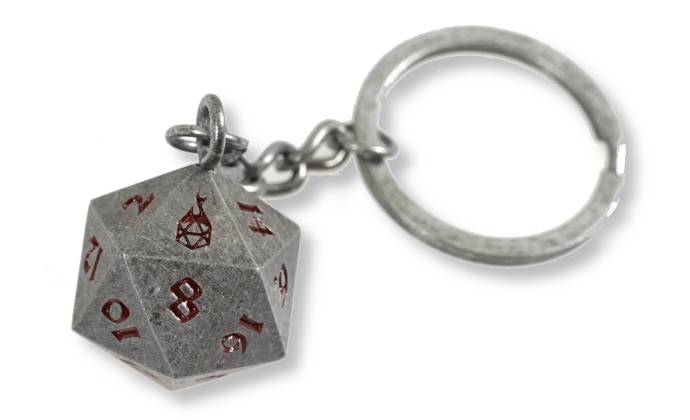 It doesn't get simpler than this! If you're looking for a D&D gift that's relatively cheap but still meaningful—for, say, an acquaintance who isn't exactly a close friend—then this d20 keychain hits the spot.
This thing is handcrafted from solid metal and it comes in 14 different varieties that include iron, bronze, silver, and gold aesthetics. The d20 even detaches, so you can use it for critical rolls!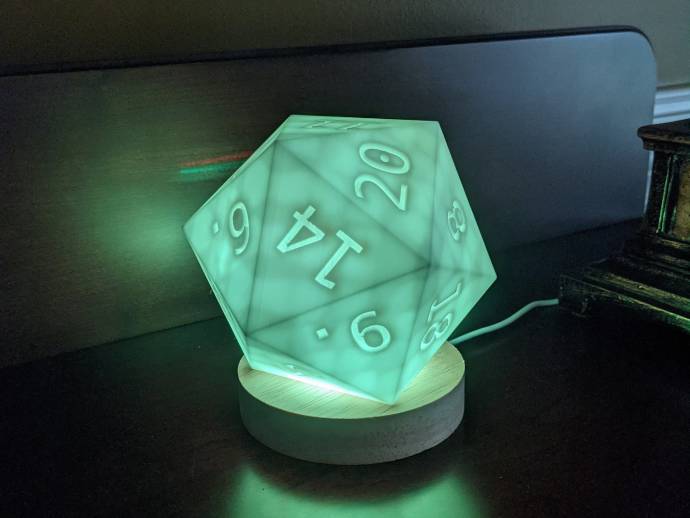 This d20 accent lamp is another solid gift option if you're looking for something that isn't too personal or too expensive. In that sense, this is great for Secret Santa exchanges with an upper spending cap.
It's made with a remote-controlled, color-changing LED base light that can stay on a chosen color or change randomly across colors. The die is about 5 inches in diameter and can come off the base.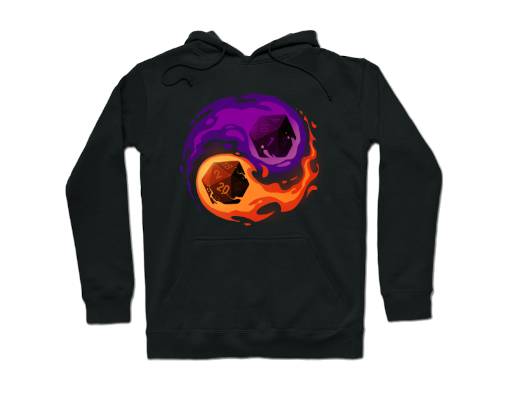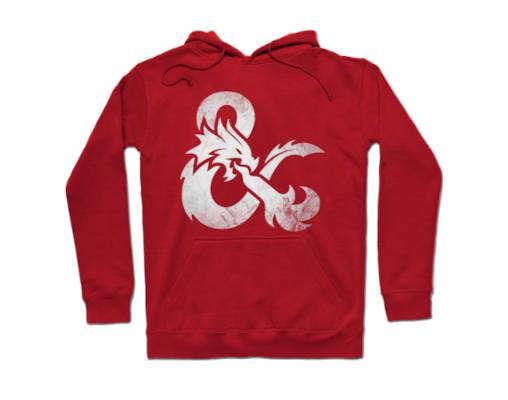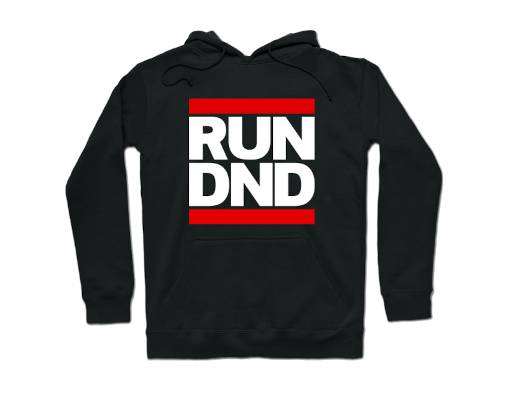 You can't go wrong with a D&D-themed hoodie as a gift, especially if you know the recipient loves wearing hoodies.
With so many D&D hoodies out there, you're sure to find one that fits their style and personality. That said, the ones we picked above are all pretty classic and timeless for D&D fans.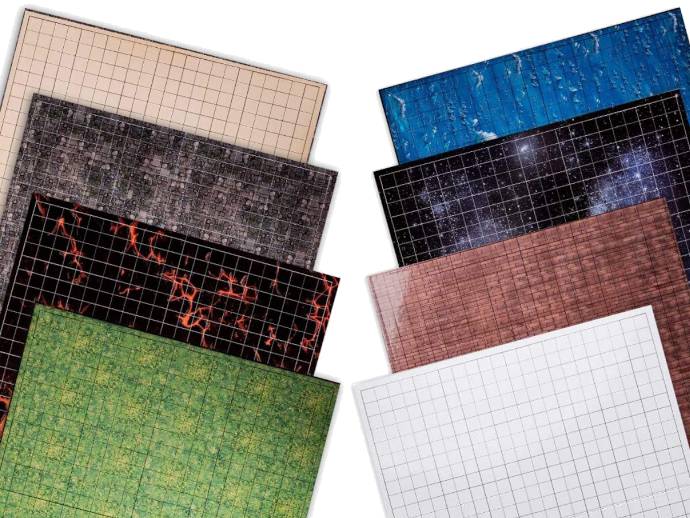 Maybe your D&D group is led by someone who's relatively new to DMing and doesn't have many accessories to bring their campaigns fully to life—like a versatile dry erase game board.
This set of foldable, double-sided dry erase game boards comes in a pack of four, consisting of eight different terrain designs: cobblestone/parchment, wasteland/grass, sea/space, tavern/blank.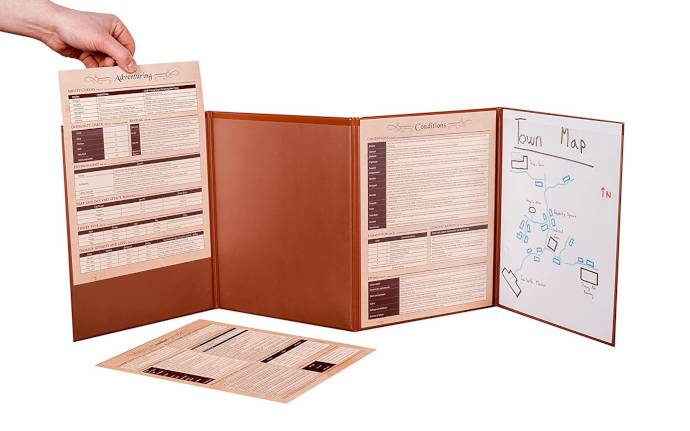 Every D&D dungeon master should have a DM screen, which not only acts as a reference for game mechanics and holds notes relevant to the campaign, but also hides secret dice rolls.
This customizable DM screen by Hexers is comprised of four double-sided panels that can hold sheets of paper. The DM can insert whatever sheets they need to aid them in running their campaign.
This one is particularly nice because it also comes with two dry erase sheets—one is a blank sheet and one is a tracker sheet—that the DM can use however they wish.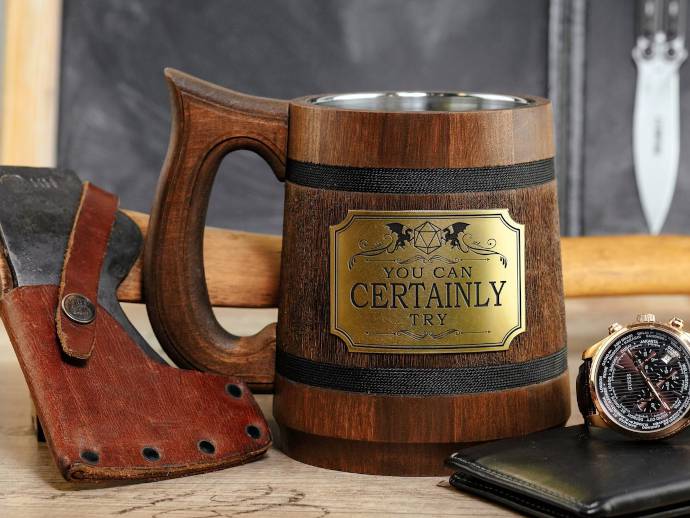 This handcrafted wooden mug is a wonderful gift for the DM of your group. It houses a stainless steel flask inside, so it's more than just decor; it can hold hot and cold beverages to drink during sessions.
The mug's exterior includes a brass plaque with a high-quality engraving of the words that every DM has uttered at least once in response to a player's request to act, speak, or investigate: "You can certainly try."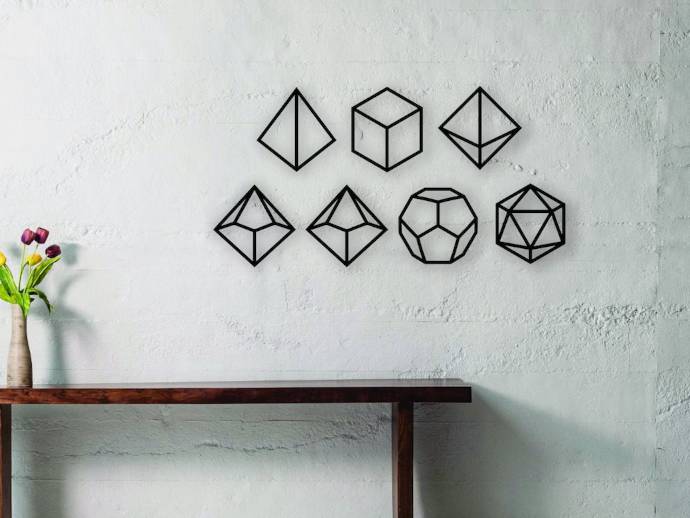 This set of D&D dice wall decor includes seven wooden wall art pieces, one for each type of die used in Dungeons & Dragons. It's a great gift for that player who's trying to spruce up their home living space.
The entire set is available in five different sizes, starting from 2 inches tall per piece all the way up to 10 inches tall per piece. The set is also available in four different wood veneers: Maple, Walnut, Mahogany, and Black Stained Maple.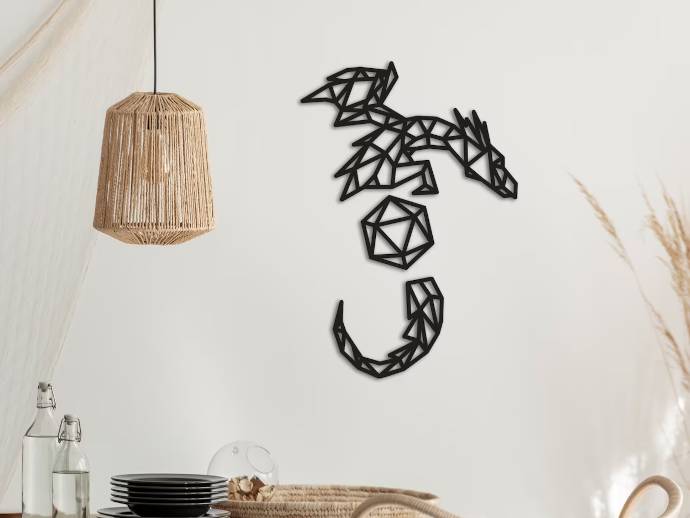 Here's a D&D dragon wall decor option that's a bit bolder and more expressive than the aforementioned dice wall decor. The three-piece set includes the upper half, the d20 for the central area, and the tail.
The full dragon is available in four sizes, starting from 11 inches tall all the way up to 24 inches tall. The set is also available in four wood veneers: Maple, Walnut, Mahogany, and Black Stained Maple.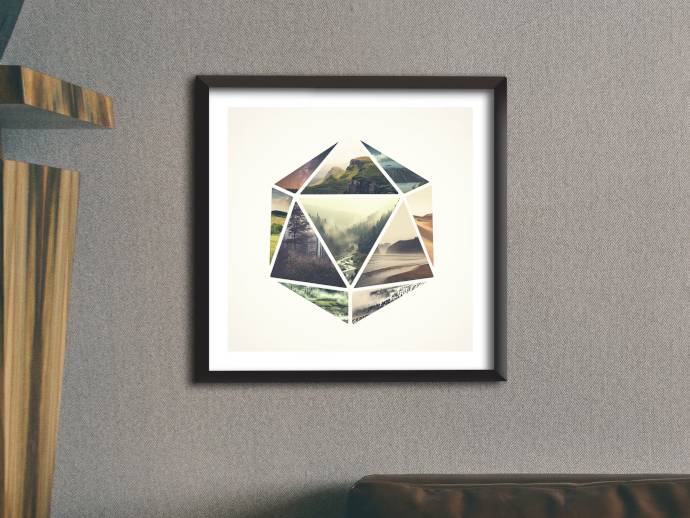 For a wall hanging gift that's truly beautiful—even to those who aren't involved in the hobby at all—you can't go wrong with this d20 wall art print that'll catch the eyes of anyone and everyone.
It takes the iconic shape of the d20 and paints each face with gorgeous imagery of various terrains and landscapes, representing all the fantasy worlds and locations that appear in D&D campaigns.
This wall art print is framed with matte black alder wood and is available in four square sizes: 10x10, 14x14, 16x16, and 18x18 inches.
Does your gift recipient have a dice tower yet? If not, this red dragon dice tower is one of the coolest ones to get them started.
A dice tower is a tabletop gaming accessory that comes into play when you need to roll dice. Instead of shaking them up in your hand and firing them off, you drop them into the top of the dice tower and they roll down the stairs within, only to be spewed out the bottom.
It prevents cheaters from trying anything sneaky with their dice rolls, but more importantly, it's amazing to look at and adds a lot of flavor to tabletop gaming sessions!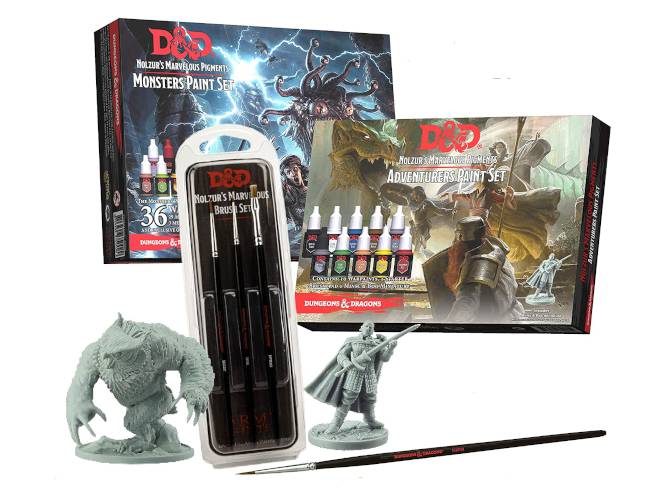 Tabletop RPGs are a great hobby unto themselves—they're deeply engaging, they're social, and they exercise creativity. But tabletop RPGs are even better when you involve miniatures.
Mini painting, as the hobby is known, allows players to express themselves in a more visual and tangible way. Building a collection of painted minis is one of the most satisfying endeavors.
But good miniature paints can be prohibitively expensive!
Getting your gift recipient a D&D miniatures painting starter kit could be the best thing you ever do for them, unlocking a whole new hobby for them to enjoy—one that might even lead to a side hustle or new career.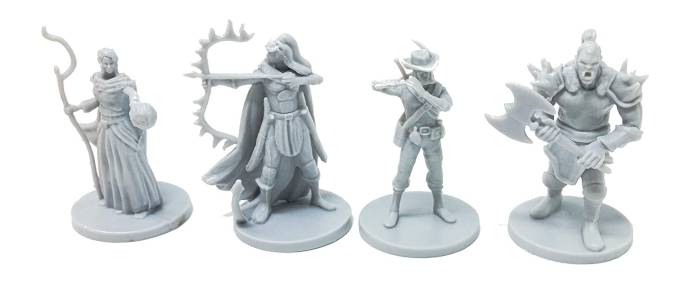 To go along with the aforementioned painting kit, you may want to jumpstart your recipient's hobby with a pack of unpainted miniatures. This entry-level set of 20 figures is solid practice for newbies.
Then again, if your gift recipient has no interest in painting, you might still want to get them a bunch of unpainted miniatures! Especially if they're the DM of the group and they don't have any minis yet.
Painted or not, miniature fantasy figures are great for use as visual representation in campaign scenes and battles.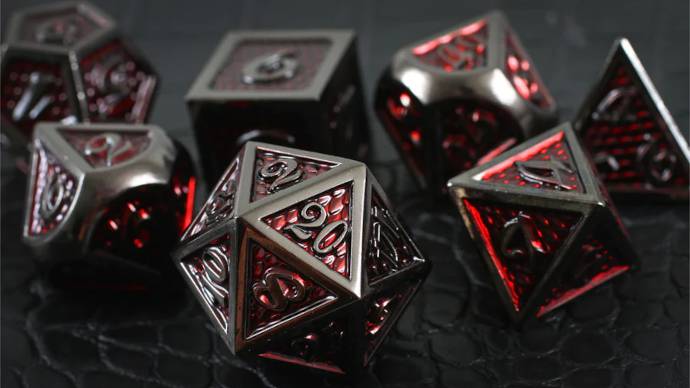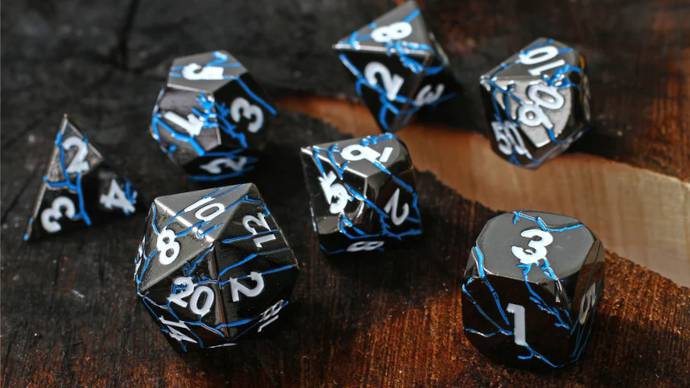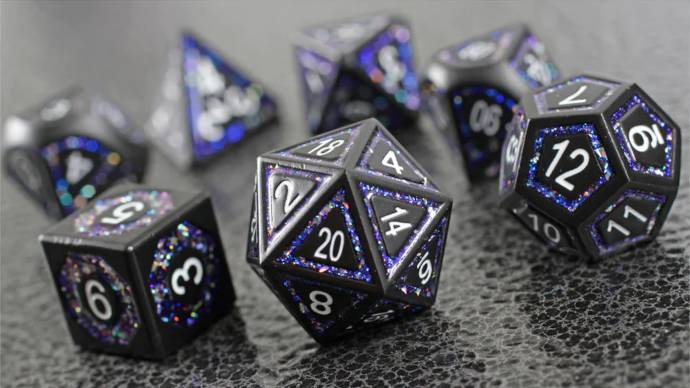 A set of D&D dice has long been the ultimate gift for D&D players. It's basically a rite of passage to acquire your first set of dice.
If there's a newbie in your D&D group—or perhaps a veteran who refuses to invest money in high-quality dice—then nothing will get them more excited and involved than a set of metal-forged dice.
Metal dice feel so much better than plastic or resin dice. They have a heft to them that imbues more meaning to every roll and they actually roll a lot better, too. Plus, they look impressively amazing.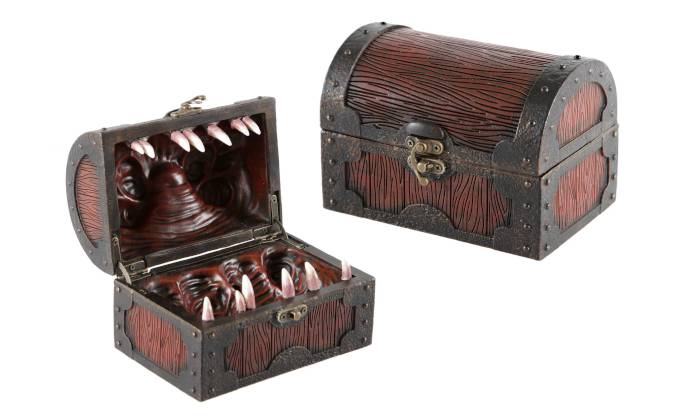 If your gift recipient has recently acquired a new set of high-quality dice, then they're going to need a high-quality dice box to go with it.
There are lots of options for dice storage, but this D&D mimic chest dice box is one of our favorites. Few D&D monsters are as iconic as the mimic, and it's a fun surprise for anyone who wants to see what's inside.
This mimic-styled dice box is made from polyresin, painted by hand, and has room for five polyhedral dice.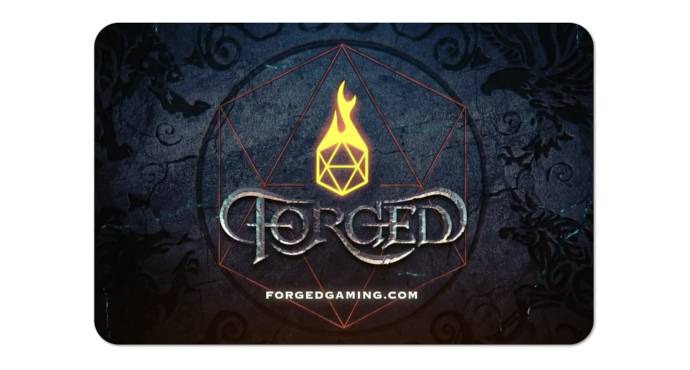 At the end of the day, if you're still lost as to what gift you should get for that D&D player or DM in your life, then get them a gift card.
But not just any gift card! Amazon gift cards can be used for a lot, but they're impersonal and lack fun. Do you really want your gift recipient to spend their gift card on toiletries and household goods?
By getting them a Forged Gaming gift card, you force them to splurge on fun and memorable D&D accessories that they'll love.
Forged Gaming is our favorite place for high-quality tabletop RPG accessories, including metal dice sets, dice trays, dice towers, and dice storage. Let your recipient choose what they want!