When it comes to Dungeons & Dragons, there are two primary ways to get an adventure going about running an adventure: you can write your own or you can use prewritten adventures.
If you're not into the idea of creating a custom world and story, there's nothing wrong with using prewritten ones.
However, the issue with prewritten adventures is that they tend to be expensive. Most of the books written by Wizards of the Coast retail for close to $50.
Third-party adventures generally cost money as well, meaning the DM is forced to throw down hard-earned money to get an adventure going (unless nice players are willing to chip in).
Thankfully, there are plenty of content creators who are willing to offer their hard work for free!
If you want to dip your toe into the world of pre-written D&D adventures and encounters without opening your wallet, these websites have the free adventures you seek.
DM Dave offers a ton of content through a Patreon, but if you're willing to sign up for a newsletter, you'll get free adventures sent to you every month.
And these are some high-quality adventures that are right up there with the free adventures offered by Wizards of the Coast. They're long, deep, well-written, and all-around fantastic adventures that you and your players will love.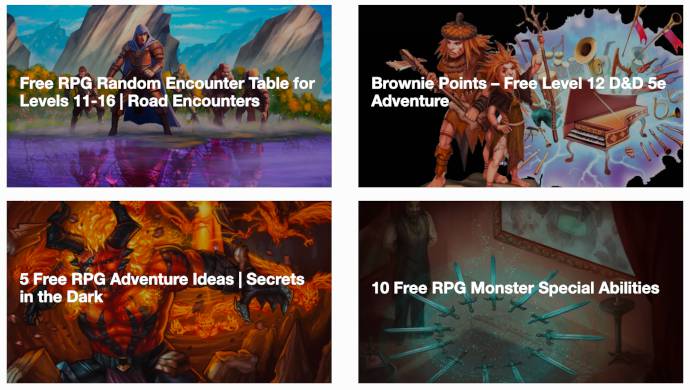 The DM Lair is one of the internet's best resources for dungeon masters. Part of the content offered is adventures for DMs to fun with their players. There are quite a few adventures for characters level 1-5, and a bunch for higher-level characters as well.
You'll have to sign up for a newsletter to get most of the adventures. But what's so bad about a few emails here and there in exchange for free D&D content?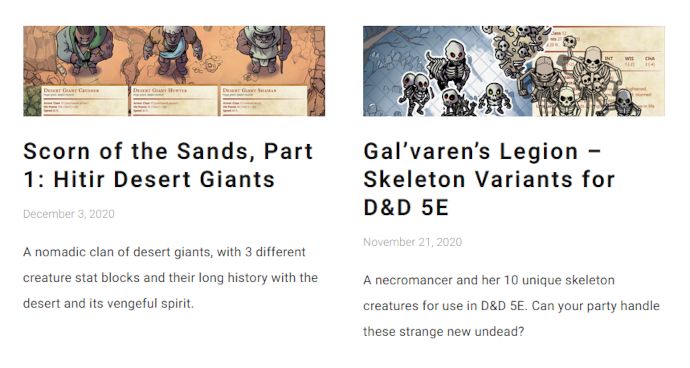 2 Minute Tabletop is a great website that offers all sorts of cool content. Most of their creations involve maps and tokens, but they also offer tons of free encounters that you can play with your group.
The content they provide aren't full-length adventures, but there's more than enough free encounters that you can easily string together a longer adventure with them.

Since finding free adventures on the D&D website is such a pain, you're better off just hitting DMs Guild.
This website is full of D&D adventures from Wizards of the Coast and all kinds of third-party publishers. They're not all free, but if you sort by price, you'll find hundreds of short and long adventures that you can run without spending a penny.
You should also check out DriveThruRPG, which is the parent company of DMs Guild. It has some content that is exclusive to it, so you might find something there that isn't on DM Guild.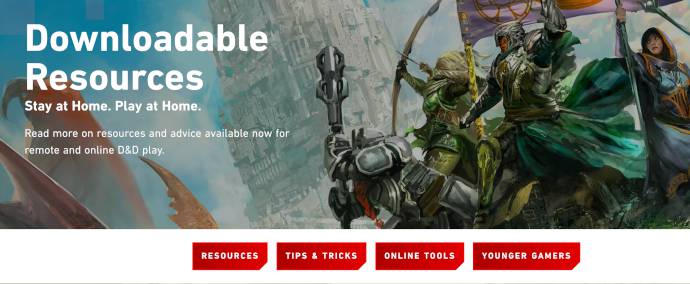 Wizards of the Coast has released all sorts of free adventures over the years, and they're all hosted on the company's official website. Unfortunately, they don't have a single page with all of the freebies, so you'll need to do a little digging.
During the current global crisis, the company has a page where it releases free content daily. You can also find Death House, which is a part of Curse of Strahd for free and if you dig through the site, you can find other free adventures.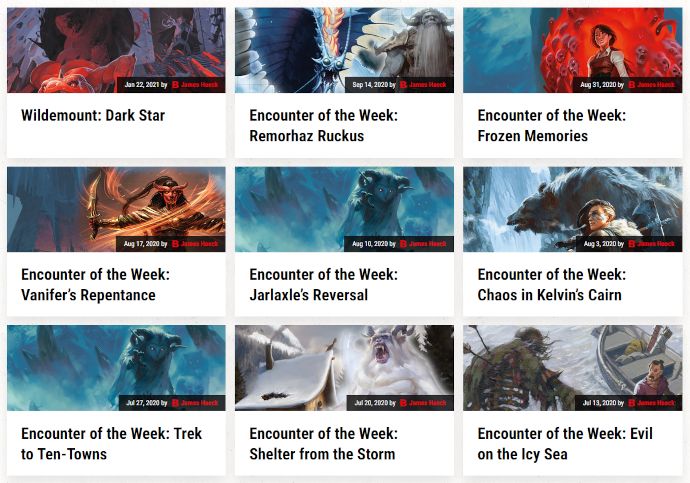 D&D Beyond is probably the single greatest website for Dungeons & Dragons players and DMs. Not only is one of the most useful tools for the game, but it also offers a series of free encounters you can use for a quick session with your friends.
The Encounters of the Week articles have been running for a long time, so there are tons in the archive to choose from.