As of 2022, Nintendo has sold over 110 million units of the Nintendo Switch. You know what that means?
There's an insane number of gamers out there who are enjoying the Switch, and the Switch gamers in your life are looking for ways to level up their gaming experiences.
So, if you're struggling to find a gift for someone who happens to love their Nintendo Switch, we've got you covered.
Here are some of the best gifts for Nintendo Switch players that will seriously blow them away and augment their console.
18. Car Headrest Mount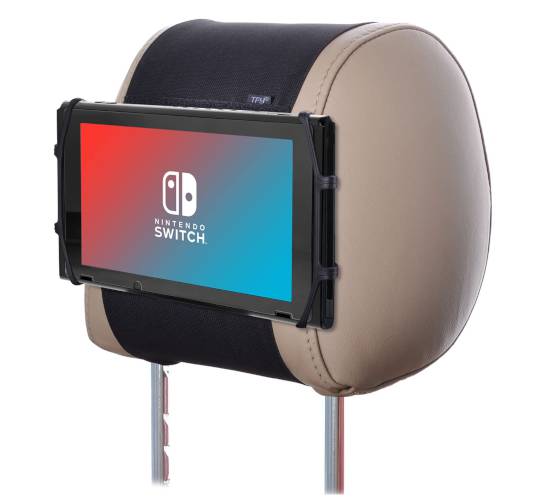 A car headrest mount is a situational gift—hence why we ranked it so low—but it's great for anyone who often finds themselves stuck in the backseat on long drives. Teens on family trips, for example.
The Nintendo Switch conveniently mounts and unmounts with ease, and it holds the console securely when mounted. Unlike in handheld mode, using this mount will prevent a hunched neck.
As a bonus, this headrest mount also works with regular tablets! So when gaming is over, they can swap over to the iPad and watch a movie.
17. Nintendo Switch Yin Yang T-Shirt
For someone who might only be an acquaintance, you probably don't want to give a gift that's too extravagant. Why not a t-shirt, then?
This t-shirt has a simple yin yang design infused with the colors of the Nintendo Switch Joy-Cons, complete with buttons for the full effect.
Anyone who's a Nintendo Switch fan will love receiving this t-shirt as a gift, as it's tasteful and pleasing to nearly everyone.
16. Carrying Case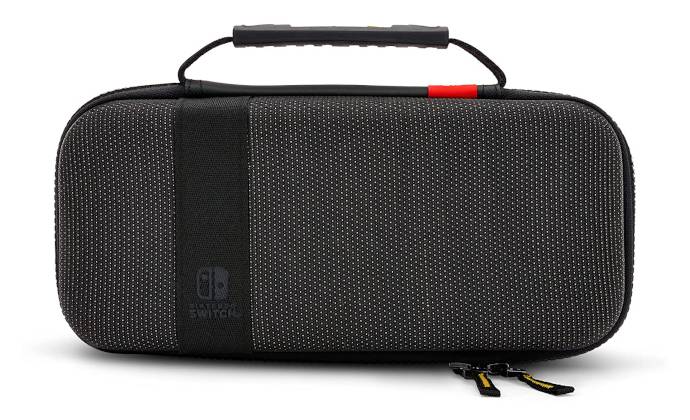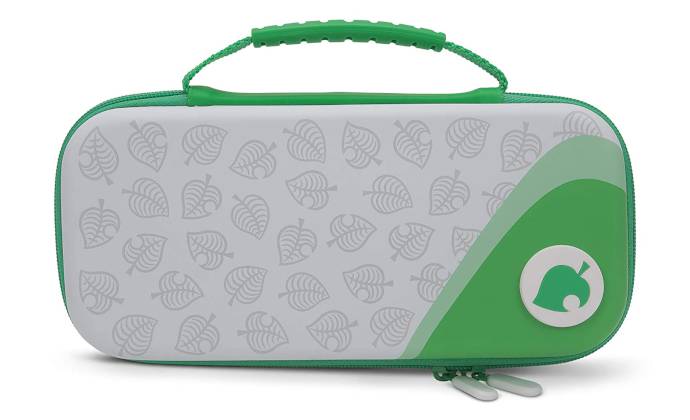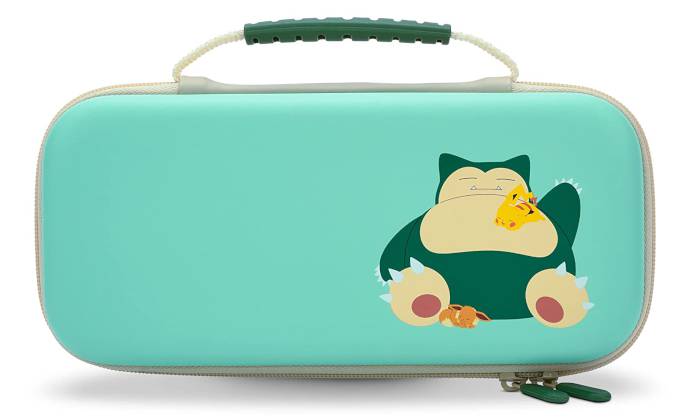 Every Nintendo Switch needs a carrying case, as portability is one of the huge draws of the console in the first place.
But rather than grabbing any ol' carrying case, this one by PowerA comes in dozens of designs that appeal to the many different kinds of Nintendo Switch fans and their unique personalities.
With its sturdy shell, dual zippers, carrying handle, and padded screen flap that can hold up to six game cards, this case isn't just fun to look at—it's intensely practical.
15. Full System Case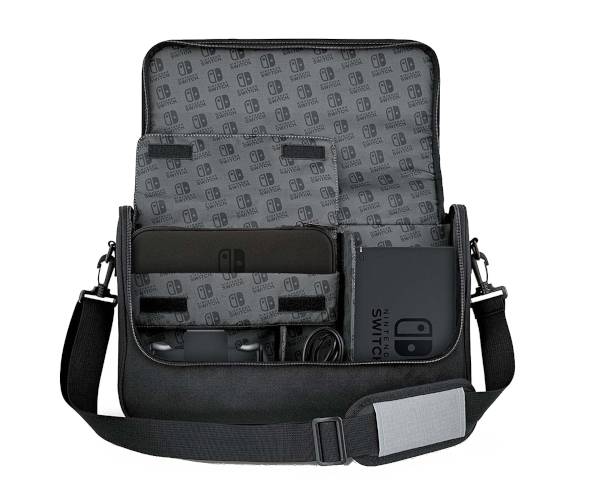 Many full system cases for the Nintendo Switch lack balance. They either maximize storage space at the expense of appearance, or they aim for style while leaving little room to carry anything.
That's why this messenger bag is our favorite option for a Nintendo Switch full system case—and it makes for a great gift.
It can fit the full system, the dock, the cables, the Joy-Cons, and a few extra accessories. It's durable and protective, plus it looks a lot more stylish than the typical box-style Switch travel case.
14. microSDXC Memory Card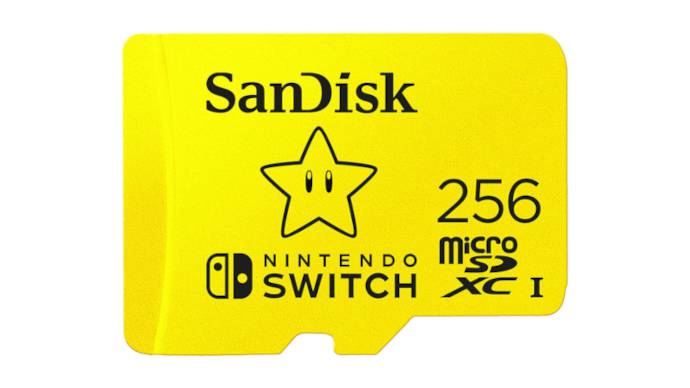 SanDisk makes a Nintendo Switch-branded microSDXC memory card that's optimized for the Nintendo Switch console.
Available in multiple sizes, we recommend the 256GB option because it's spacious enough to hold dozens of games while remaining cost-effective (the 512GB card is almost 3x the price).
13. Game Card Case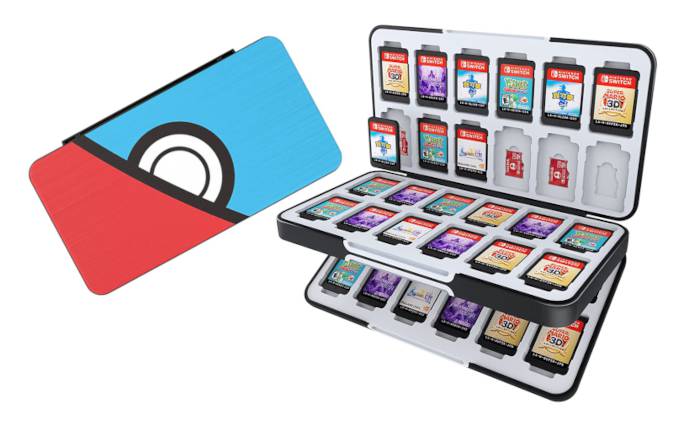 For the Switch gamer who prefers buying physical game cards over digital eShop purchases, a classy game card case might be right.
Game cards need a safe haven, especially when the Switch is frequently played on-the-go. This case can carry up to 48 game cards at once, plus an additional 24 microSDXC memory cards.
And it comes in nine different designs, so you can pick the one that best fits the Switch gamer's personal tastes.
12. Hori Racing Wheel Pro Deluxe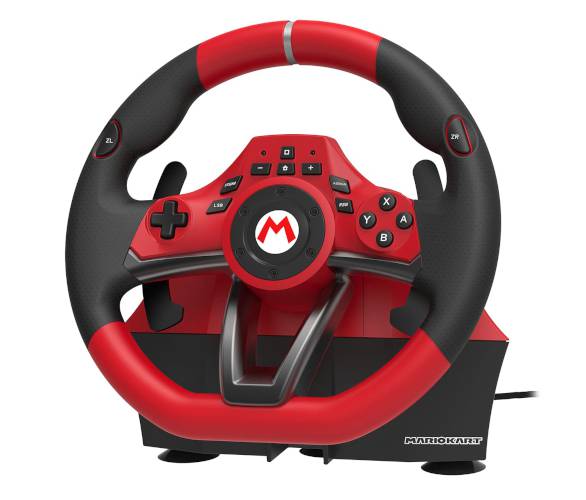 For Nintendo Switch players who love racing games, the Hori Racing Wheel Pro Deluxe is a unique gift they'll really appreciate.
It comes with a wheel and pedals for a true-to-life racing experience, and the wheel itself has on-board controls that can be customized by assigning the different buttons to different actions.
While it's primarily designed for Mario Kart 8 Deluxe, it's compatible with most racing games on the Nintendo Switch.
11. Ring Fit Adventure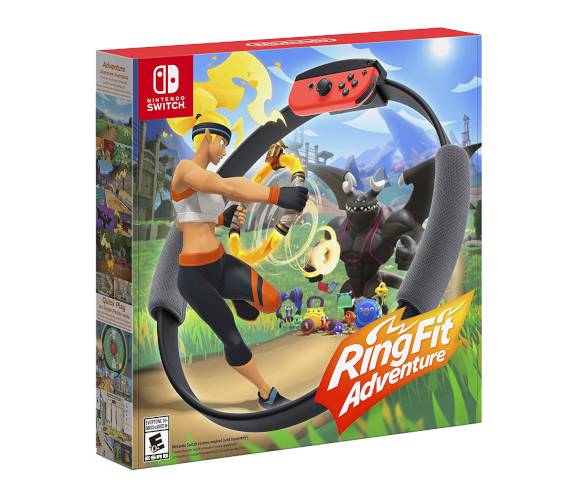 For the Nintendo Switch gamer who laments their sedentary lifestyle and openly wants to pursue better health, there's no better gift than Ring Fit Adventure.
This adventure RPG uses a special Pilates-inspired controller (called a Ring-Con) plus leg straps to provide a workout to the player, who needs to do various exercises to fight monsters and progress.
Get fit while having fun, all without leaving the house? Who wouldn't love a gift like this? Everything comes included.
10. Anker PowerCore Slim 10K PD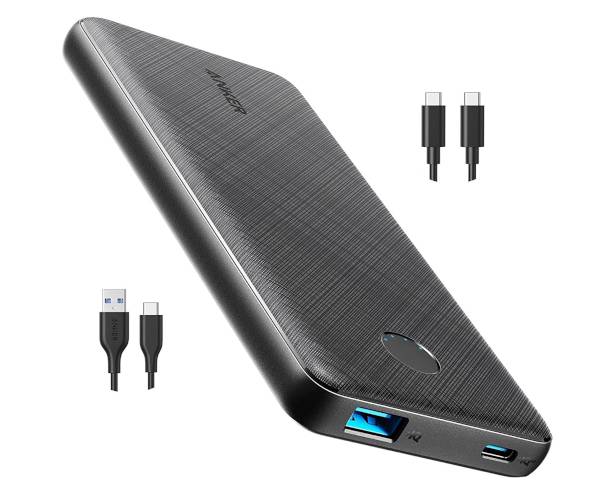 Every Switch gamer needs a portable power bank to recharge their console when they're away from home—but it's crucial to get a power bank with the Power Delivery feature.
Power Delivery enables much faster charging, allowing players to charge their Nintendo Switch while playing.
This particular power bank is large enough to provide an additional 10 hours of Switch playtime, but small enough to not cause any issues or violations when taking it on a flight.
9. Skull & Co AudioStick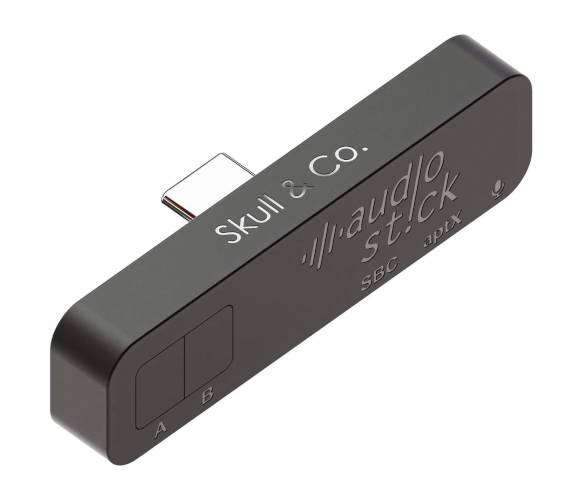 While the Nintendo Switch has built-in support for Bluetooth audio, it has two big drawbacks: it doesn't work with microphones, and it reduces the number of paired wireless controllers from 8 to 2.
With a Bluetooth audio adapter like Skull & Co's AudioStick, players can enjoy Bluetooth audio without those limitations.
8. EarFun Air S Earbuds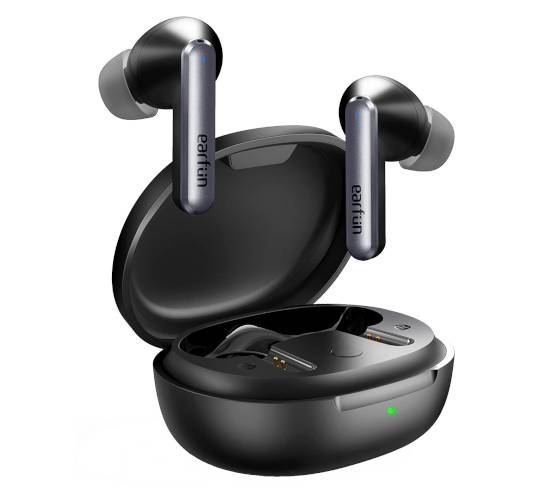 Active noise-canceling earbuds are a must-have accessory for any Nintendo Switch gamer who plays in handheld mode—especially for those who frequently travel via airplane.
The EarFun Air S are the best value true wireless active noise-canceling earbuds on the market right now, and they're perfect for Switch gamers because they have low latency under 100ms.
With six hours of playtime per charge, plus an additional 24 hours with the wireless charging case, it's great for on-the-go gaming.
7. Nintendo Joy-Cons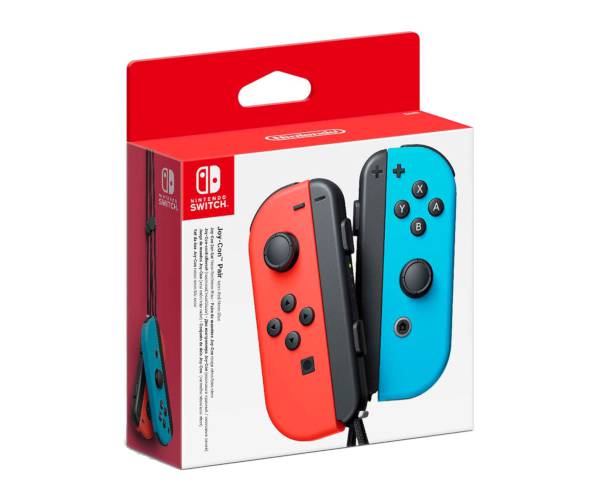 Quality assurance issues aside, the Joy-Cons are one of the marvels of Nintendo Switch innovation. Able to be used as one or as a pair, they're critical for party games (unless you buy eight separate controllers).
And that means nearly every Switch gamer out there can appreciate another set of Joy-Cons for their setup.
Even if they already have a set, it's nice to have a backup pair while the main pair is recharging. And with every additional pair, that just paves the way for bigger Switch parties later!
6. Nintendo Joy-Con Charging Grip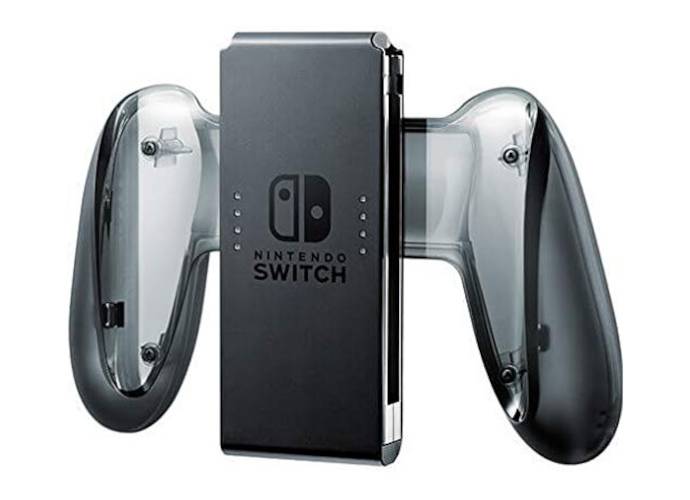 The Nintendo Switch comes with a basic Joy-Con Grip that provides a more comfortable hold when playing in docked mode. But what happens when the Joy-Cons run out of battery?
The Joy-Con Charging Grip let's you keep playing, except it also has a USB port for recharging the Joy-Cons while you play. A solid accessory to have around, especially for anyone who frequently plays docked.
5. HyperX ChargePlay Quad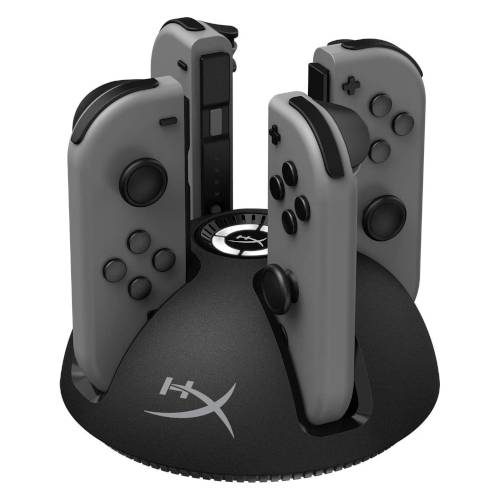 Without any extra accessories, the only way to recharge Joy-Cons is to connect them to the Nintendo Switch.
This is fine for a single pair of Joy-Cons but quickly becomes a pain in the butt when multiple Joy-Cons are involved—because the Nintendo Switch can only recharge one pair at a time.
The HyperX ChargePlay Quad is a nifty charging station that can recharge four Joy-Cons at a time. It's a huge time-saver and a wonderful accessory to have at hand.
4. Satisfye ZenGrip Pro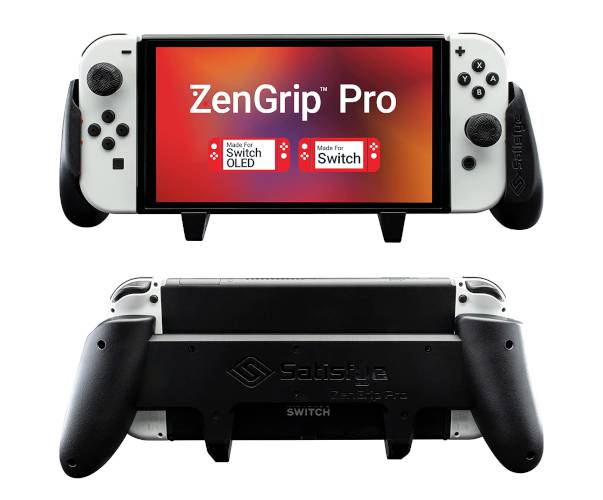 As awesome as the Nintendo Switch is, playing in handheld mode for hours at a time can be rough on the hands.
The Satisfye ZenGrip Pro solves that with its asymmetrical design, making it infinitely more comfortable to hold while optimizing hand placement for the joysticks on each Joy-Con.
This is an absolute must-have accessory for every single Switch gamer who regularly plays in handheld mode. I'll say it again: a must-have!
3. Hori Split Pad Pro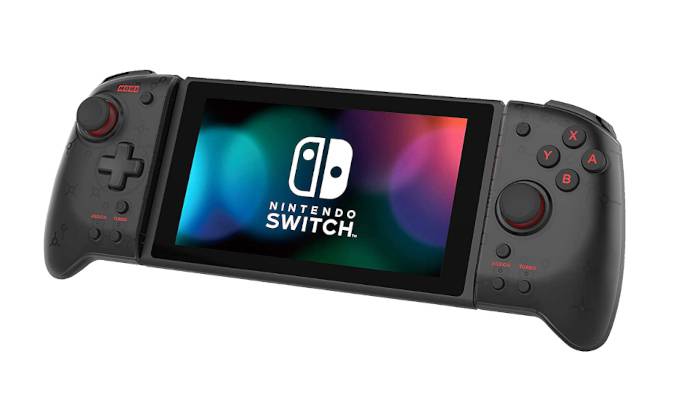 While the aforementioned Satisfye ZenGrip Pro is ideal for those who play handheld with Joy-Cons, the Hori Split Pad Pro is an even better option for those who hate Joy-Cons altogether.
The Hori Split Pad Pro replaces the Joy-Cons with its own left and right attached controllers that aren't just far more comfortable, but also higher quality—the joysticks and buttons are way better.
And as a bonus, this doesn't get in the way of docking at all. The Switch can be docked without having to remove the Hori Split Pad Pro.
2. Nintendo Switch Pro Controller
There are lots of wireless controller options for the Nintendo Switch, but none come close to the official Nintendo Switch Pro Controller.
Not only does it have twice the battery life of a Joy-Con, but it has a more ergonomic grip and larger buttons that are more comfortable for adults. Plus, it can be used in both wireless and wired modes.
The build quality is really what you're paying for, as the feel of a Pro Controller is second-to-none amongst Nintendo Switch controllers.
1. Nintendo eShop Gift Card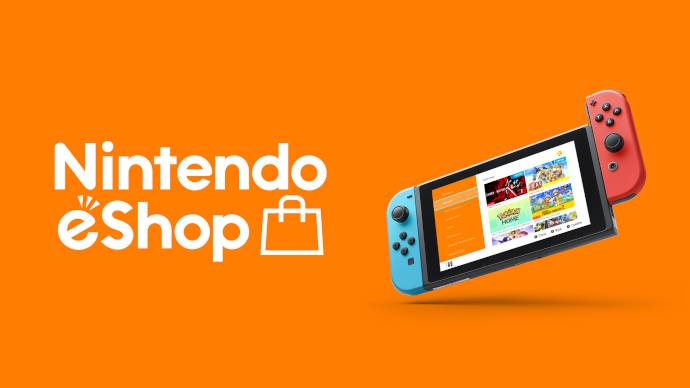 All of the above ideas are solid, but if you're still unsure about what to get for the Nintendo Switch gamer in your life, you absolutely can't go wrong with a Nintendo eShop gift card.
This gift puts the power in their hands. Every Nintendo Switch owner has their own wishlist of what games they want to get next, and the console still has exciting new games coming out every year.
For avid Nintendo Switch players who are already decked out in Switch accessories, this really is the ultimate foolproof gift.