I've been on a mobile games kick lately, and I have to say that I've been impressed by a lot of the games on the app stores right now. We've come a long way over the past few years, and there's a lot of cool stuff happening in the mobile gaming sphere.
But even though mobile games are trending in a positive direction, there are still some frustrations—namely, developers who are still putting out free games packed with an excessive amount of ads, or manipulative in-app purchase designs.
I don't mind the occasional advertisement or reasonable in-app purchase models. But unskippable video ads that are 30+ seconds long? Mid-gameplay interruptions that ruin my flow? Unnecessarily tedious grinds to encourage microtransactions? Yuck.
Fortunately, not all mobile games are like this. Check out these high-quality free mobile games that don't have ANY ads or in-app purchases. Seriously, they're 100% free!
15. Battleheart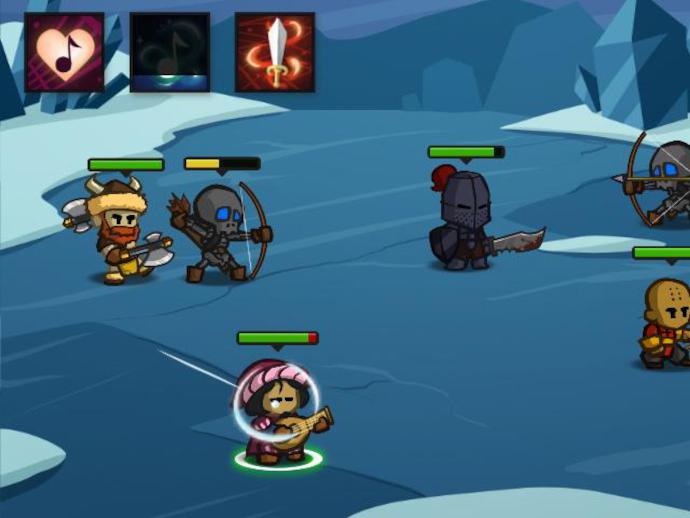 Battleheart is also available on iPhone (download), but costs $2.99 whereas the Android version is completely free.
Battleheart is a distillation of fantasy role-playing games and real-time strategy games, resulting in a mobile and portable experience where you take a party of adventurers through increasingly difficult real-time battles.
On top of upgrading each hero's equipment, you can gain experience to level up and unlock special abilities, and mix-and-match different classes for different experiences on each playthrough. It's really fun, with zero ads or in-app purchases!
14. Logic: Code Breaking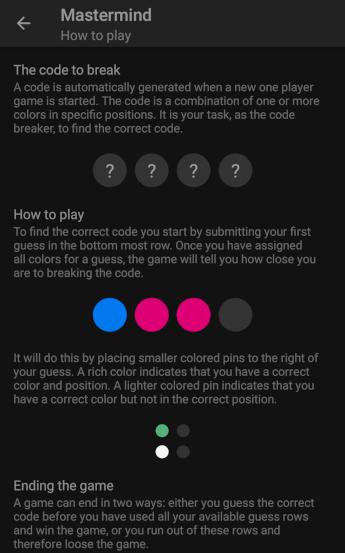 Logic: Code Breaking is a free implementation of the classic logic puzzle game where you have a finite number of attempts to guess a color code, and each attempt provides info on which of your colors are correct and whether they're positioned correctly in the code order.
The app stores have plenty of Mastermind-inspired games, but we like this one because there are zero ads and in-app purchases. It has adjustable difficulties, and you can play single-player (with pre-made color codes) or two-player where someone sets the code for you.
13. Underhand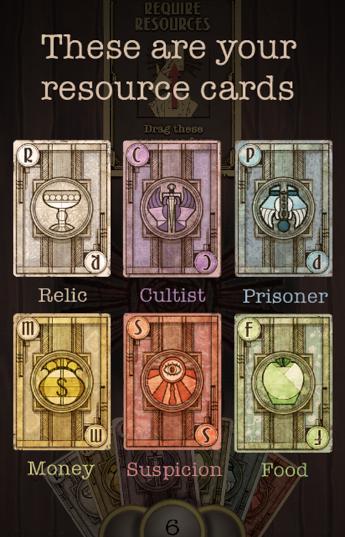 Underhand is a mobile card game that puts you in the role of a cult leader, and you have to manage your cult's resources as you respond to various events. Can you lead a successful cult?
On top of not having any advertisements of in-app purchases, Underhand is great because every decision matters. It's immersive with tone-fitting visuals and sound effects, and you'll be on edge as you risk your cult's resources in pursuit of eldritch success.
12. Stranger Things: 1984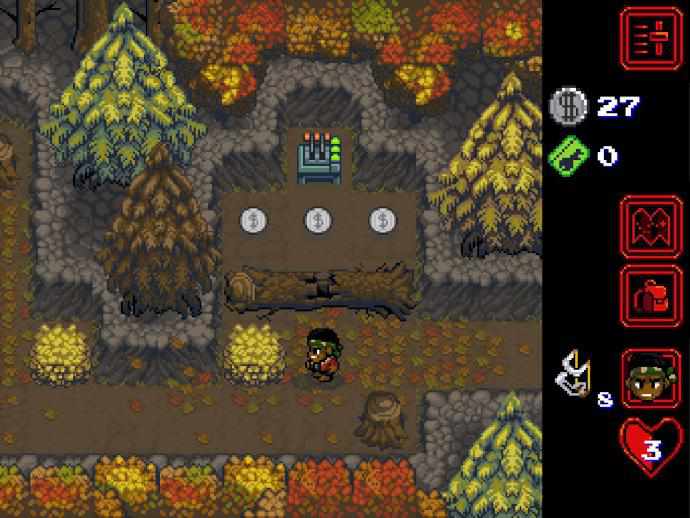 Stranger Things: 1984 is the official mobile game developed by BonusXP in collaboration with Netflix. This action-adventure mobile game is set in 1984 and incorporates the retro-feel elements that were commonplace in video games of that time.
Explore the town of Hawkins and its notable landmarks—including Hawkins Lab—as you use each character's special abilities to solve puzzles and advance the narrative. Surprisingly, this official mobile game is free and has no ads or in-app purchases.
11. The Frostrune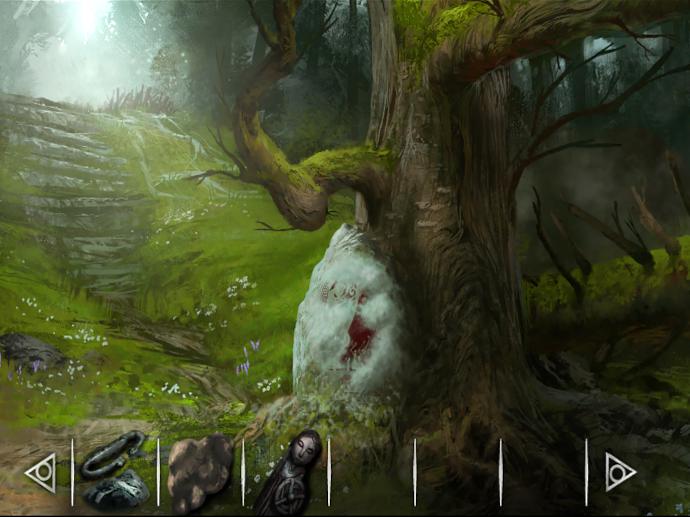 The Frostrune is also available on iPhone (download), but costs $4.99 whereas the Android version is completely free.
The Frostrune is a point-and-click adventure game inspired by Viking mythology and ancient Norse culture. The game's developers took that extra step to make sure it's as historically accurate and authentic as possible—and it definitely shows.
A summer storm leaves you shipwrecked and stranded on an island. You come across an abandoned village, surrounded by a dark and foreboding forest. Deep within, you'll find secrets and mysteries that'll lead you toward the truth about the island.
10. Lig (Mini Games Tournament)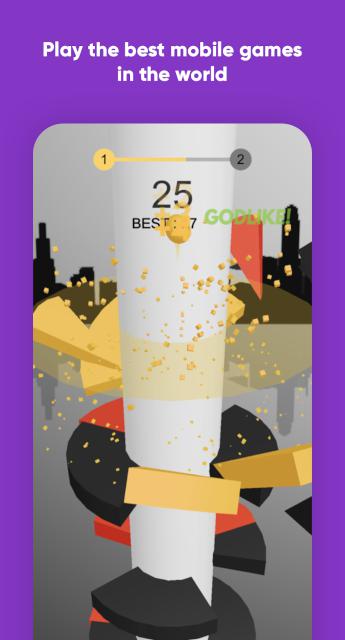 If you love mini games, you'll want to download and start playing Lig right away. Every day, Lig throws new tournaments where you'll compete against others—even your friends—in all kinds of mini games for points to advance toward the Champions League.
The mini games are varied and numerous, with simple gameplay and intuitive controls, and super addictive. With zero ads and no in-app purchases, you'll love logging in to compete every day.
9. alphacross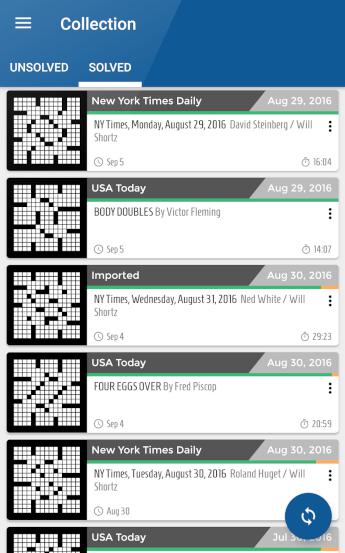 If you're a fan of crossword puzzles, you owe it to yourself to download and start playing alphacross. This is hands-down the best crossword puzzle mobile app, with crossword puzzles collected from The New York Times, American Values Crosswords, Newsday, and more.
Not only does alphacross regularly download new crossword puzzles in the background so you always have fresh ones to play, but you can create and/or import your own crossword puzzles in .PUZ format.
8. ULTRAFLOW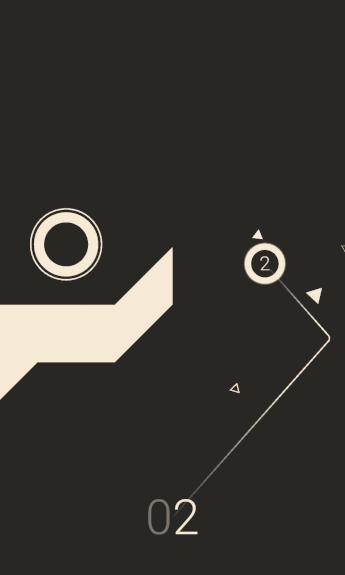 ULTRAFLOW is a minimalist puzzle game where you're trying to get the ball into the goal in as few bounces as possible. There's no timer, no score, no ads, no in-app purchases—it's all about skill, finesse, and pulling off the smoothest shots.
While ULTRAFLOW hasn't been updated since 2015, it's still a great game worth experiencing today. It's even more impressive knowing that it was created by a team of students in six months.
7. Fast Like a Fox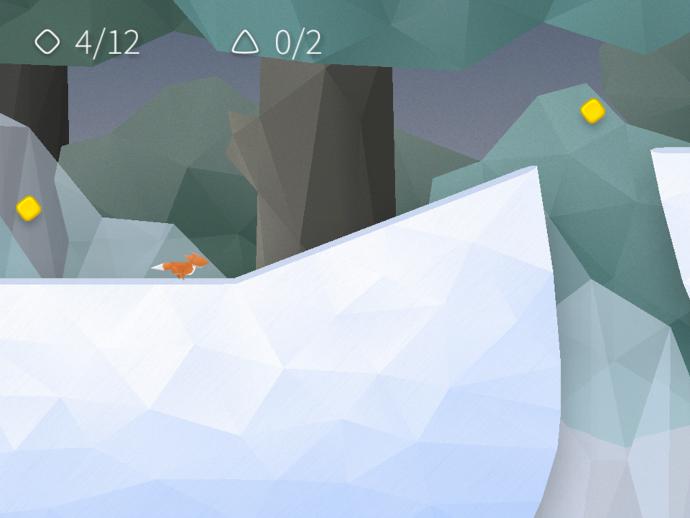 Fast Like a Fox is a beautifully minimalist platformer game with truly unique controls: to get the fox to run, you have to continuously tap the BACK of your phone using your fingers. The faster you tap, the faster the fox runs. You can also jump by tapping the screen.
Collect coins, emeralds, and diamonds while completing levels as quickly as you can. Speed is the name of this game. It's an interesting game, for sure. The lack of ads or IAPs is just bonus.
6. Hexcellence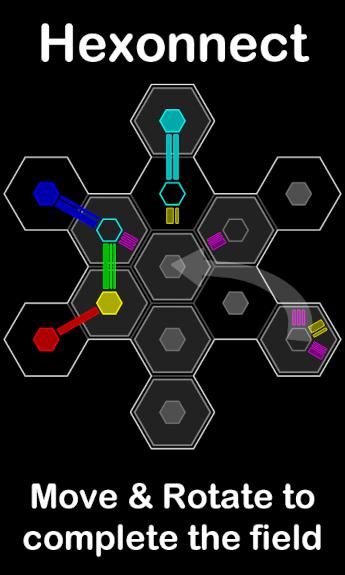 If you like puzzle games, Hexcellence is a must-have mobile game for your phone. The gameplay is simple—you can rotate tiles and swap tiles with other tiles—but the puzzle logic is surprisingly deep and engaging. Pick the difficulty level you're most comfortable with.
It may not be the prettiest mobile game, but it's the kind that you can lose yourself in when you need to kill time. And without any ads or in-app purchases to interrupt you, it's easy to slip into the flow and play level after level in Hexcellence.
5. lichess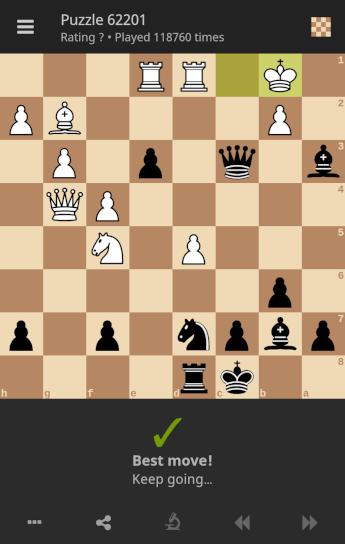 If you're an avid chess fan, you're probably playing lichess already. But if you're new to the hobby, or want to get better, or simply interested in exploring chess gameplay variants, then lichess is the mobile app you need to download.
My favorite thing about lichess is its extensive library of chess puzzles to help you think more like a chess player. And for those who don't like traditional chess, lichess has several variant modes: Crazyhouse, Chess 960, Antichess, Atomic Chess, and more.
There's no contest—lichess is the most comprehensive, feature-packed chess app for smartphones. It's actually impressive that there are no ads or in-app purchases, since it's way better than most paid mobile apps.
4. Transmission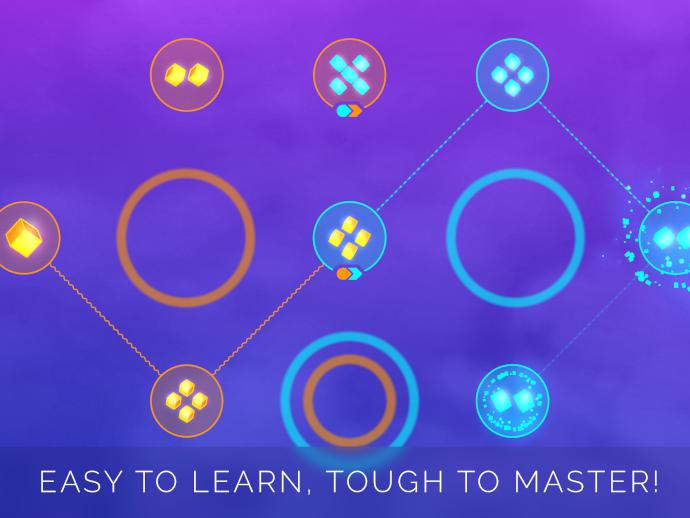 Transmission is a uniquely mind-bending puzzle game where you're tasked with connecting transmitters and receivers to send data throughout increasingly complicated network layouts.
There are 70 levels across 7 worlds to explore, where each world has its own puzzle style and puzzle mechanics. The only downside is that we wish Transmission had many more levels to enjoy—but it hasn't been updated since 2019, so it looks like this is all we'll get.
3. DATA WING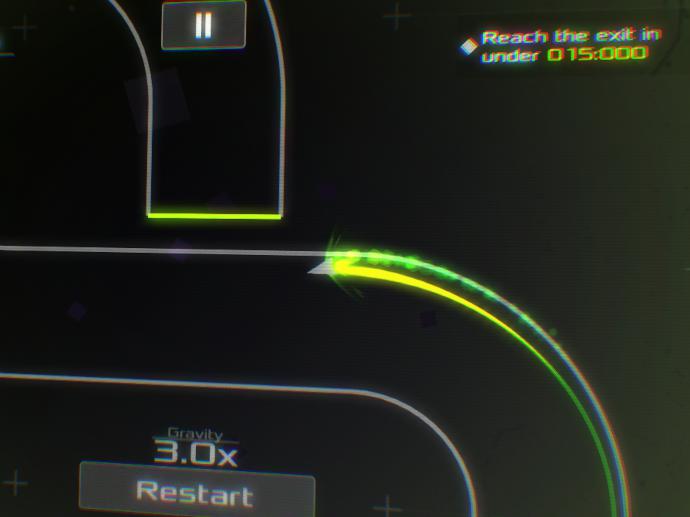 DATA WING is a retro neon racing game with a surprisingly interesting narrative. You're a DATA WING that delivers messages to parts of a computer system, according to how Mother instructs you. But a system infection turns Mother crazy, and you have to do something about it.
DATA WING has a fun off-the-wall racing style with intuitive touchscreen controls. Once you complete the story, you can keep playing while trying to improve performance on the various courses.
It hasn't been updated since 2018, but DATA WING is still one of the best mobile games to play without any ads or in-app purchases.
2. Mindustry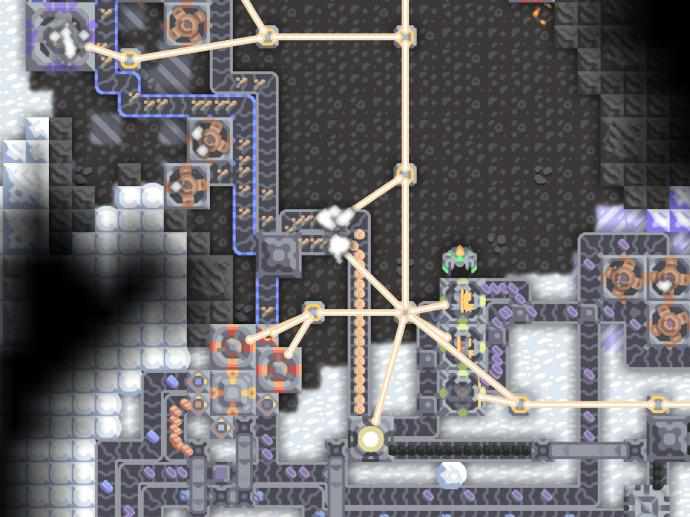 Mindustry is also available on iPhone (download), but costs $0.99 whereas the Android version is completely free.
Mindustry is an incredible mobile game that mixes factory-builder optimization gameplay with tower defense gameplay. Create supply chains to produce resources and feed ammo to your turrets as they fend off wave after wave of enemies.
Mindustry can be played solo with a campaign consisting of procedurally-generated levels, or with friends over online multiplayer. Mindustry's multiplayer includes cooperative PVE and competitive PVP modes to satisfy your every whim.
1. Unciv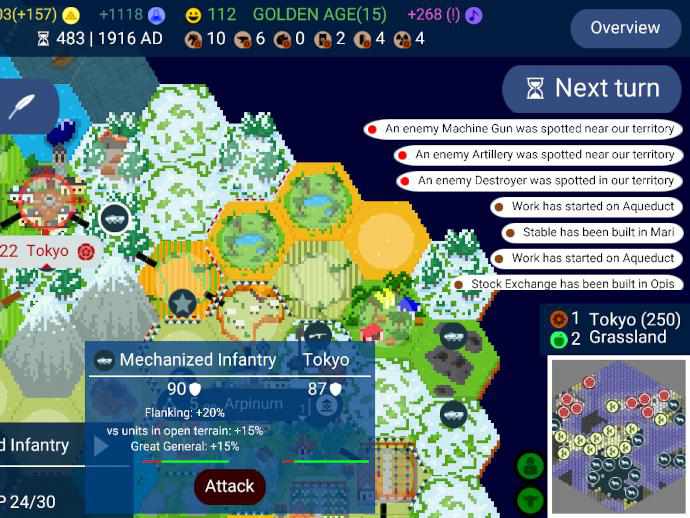 Unciv is an open-source, ad-free project that aims to recreate the experience of the popular Civilization games. The graphics may be primitive, but it's just as fun when it comes to building, researching, expanding, and fighting others.
You can play against AI in single-player mode, or against other players in online multiplayer. Unciv also has a Discord server where you'll find other fans who are happy to chat about the game and even play with you, if you ask kindly.