Mobile games are perfect when you're on the go. While I do love my Nintendo Switch's portability, it's a bit of a hassle to carry around when you're just running errands or heading to an appointment.
But my smartphone comes along with me everywhere, making it the perfect device for killing time when I'm away from home for whatever reason—and there's no better time-killer than mobile games.
Unfortunately, a lot of mobile games require Wi-Fi or data these days, even when the game itself is single-player. It doesn't make much sense from the player's perspective, but it happens. And that means those mobile games can't be played when you have no Wi-Fi or data.
Here are the best offline mobile games you can play when you're disconnected from Wi-Fi and have no mobile data. Keep them on your device. They're all available on Android and iPhone!
15. Picross Touch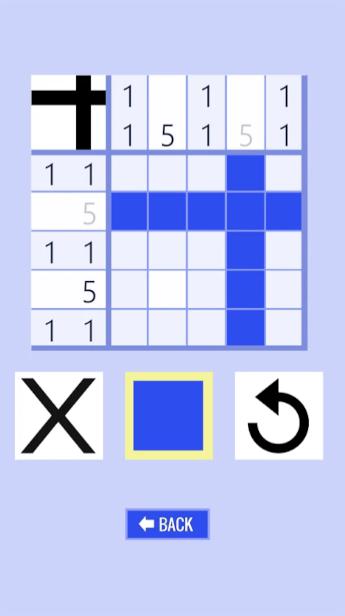 If you love logic puzzle games like Sudoku where you need to make repeated logical deductions to arrive at a solution, then you absolutely need Picross Touch.
This mobile game is a no-nonsense implementation of the popular "nonograms" family of logic puzzles, where a grid of squares is filled in according to number clues that reveal a picture when complete.
Picross Touch requires no internet connection, and I've personally used this game to get me through several international flights.
14. Quizoid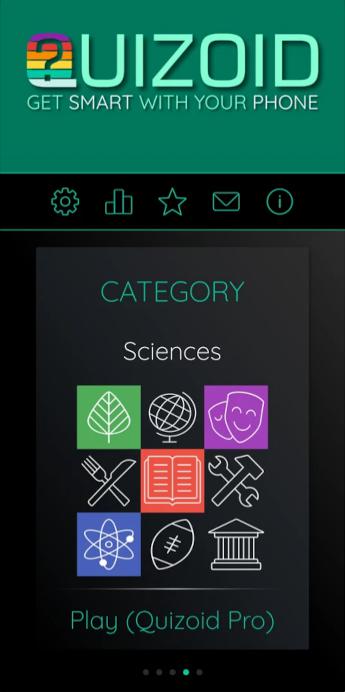 Quizoid is a fun little trivia game that you can play by yourself or with any number of people. Ask the questions out loud in free-for-all style, or play in teams while passing the device, or on your own.
With more than 7,000 questions across 8 different categories, Quizoid is bound to keep you guessing—and they're all stored on the device (updated every so often with the app), so you can play offline.
13. Pocket City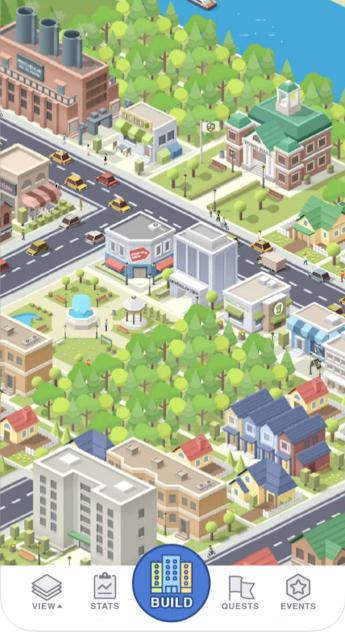 Pocket City is a city simulation game that puts you in the role of mayor. Designate residential, industrial, and commercial zones. Take care of crimes and disasters. Beautify your city with parks.
You unlock new content by advancing in the game, complete quests to earn XP and cash, and play in either landscape or portrait modes. It's basically Sim City, and you can play it completely offline.
12. Really Bad Chess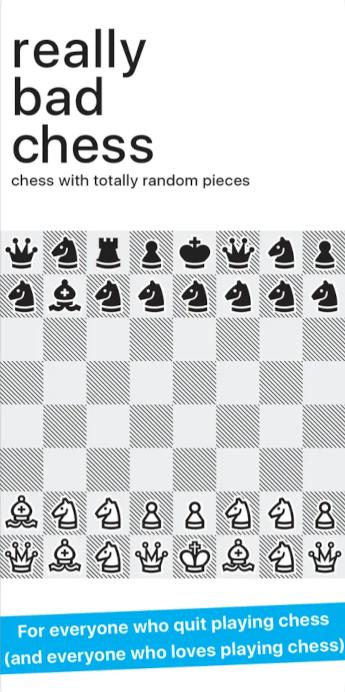 Really Bad Chess is the chess game for people who hate regular chess. In this version, both sides start with a random set of pieces in random spots. Nine Knights? Four Queens? Anything is possible.
It's chaotic, hectic, and surprisingly tons of fun—even if you don't like or understand chess. In fact, you'll probably get better at real chess just by playing this. And no internet connection required!
11. Flow Free
If you like logic puzzle games but hate numbers—ruling out Sudoku and the aforementioned Picross Touch—then Flow Free is the mobile game for you. It's a logic maze game, and it's totally addictive.
Given a set of colored circle pairs on a grid, you need to connect each circle in a pair to the other, but you can't cross over any lines you've drawn. It's the kind of game that demands creative thinking, and every win feels satisfying. No Wi-Fi or data needed to play.
10. Unblock Me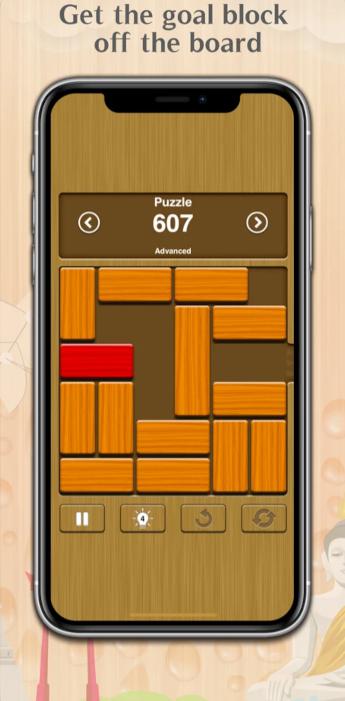 Unblock Me is a lightweight puzzle game that's great for filling time in short bursts. It involves a grid with blocks that can only move up-and-down or left-and-right, and a special block that needs to be removed by getting it to the exit space.
Move the blocks around and unblock the special block—but it's not as easy as it sounds, particularly when you get to the higher levels. But it needs no Wi-Fi or data, so it's playable anywhere you go.
9. Plague Inc.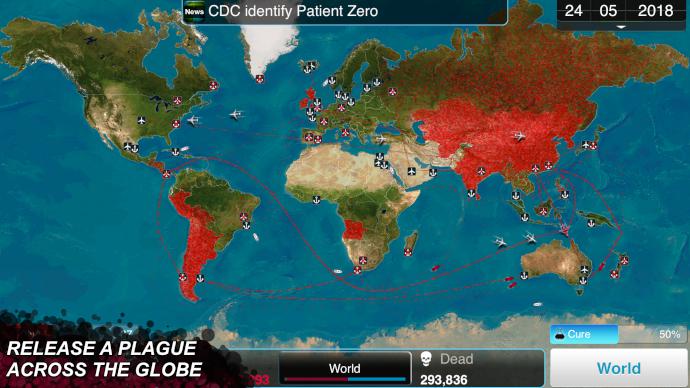 If you've never played Plague Inc. before, get yourself a download and play it ASAP. There's a reason why this game is so popular around the world that it's achieved meme status: it's really fun!
Your goal is to infect the entire world and eradicate humanity, and you do that by evolving as a pathogen and being smart in how you contaminate countries. With its strategic gameplay and offline support, you can work toward world domination anywhere.
8. Crossy Road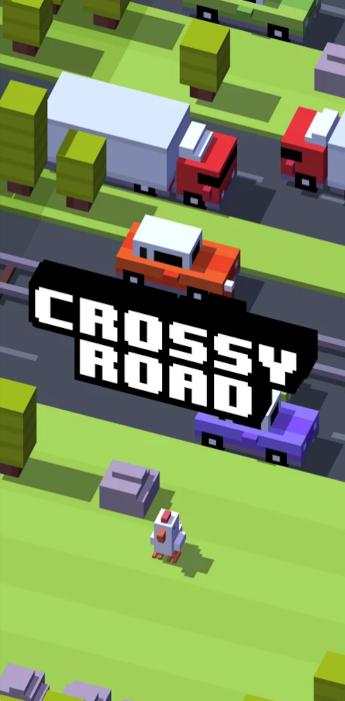 Remember the old-school video game Frogger? Well, Crossy Road is a modern take on the same cross-the-road-without-getting-squashed gameplay, with endless hopping across roads, rivers, and train tracks.
The more you play, the more retro-styled characters you can unlock. You don't need an internet connection to play, and you can compete with friends on the same device. Crossy Road has gone viral—and once you play it, you'll understand why.
7. Minecraft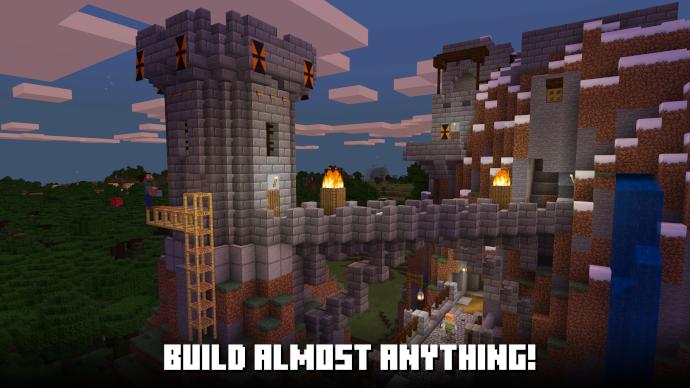 As the best-selling game in video game history, Minecraft rightfully deserves a spot on this list—and it earns this spot by not requiring an internet connection to log on and play in single-player mode.
You can play in both Creative Mode or Survival Mode, and all the goodness of Minecraft is waiting for you to explore, build, and destroy. And when you do have Wi-Fi, you can play online multiplayer.
6. Word Cookies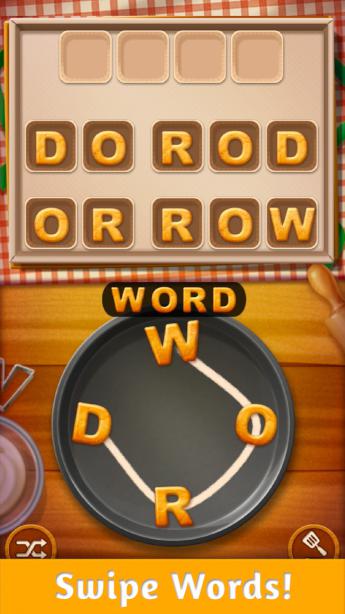 Word Cookies is a fun little mobile game where you try to find as many words as you can with the letters given to you. If you've ever played Text Twist or the Word Racers game in the Houseparty app, then you already know what this is going to be like.
Earn coins by scoring bonus words that aren't part of the puzzle, and spend those coins to get hints on tough solutions. With more than 2,000 puzzles to be played offline, Word Cookies is definitely a mobile game you'll want to keep around as a time-killer.
5. Buttons and Scissors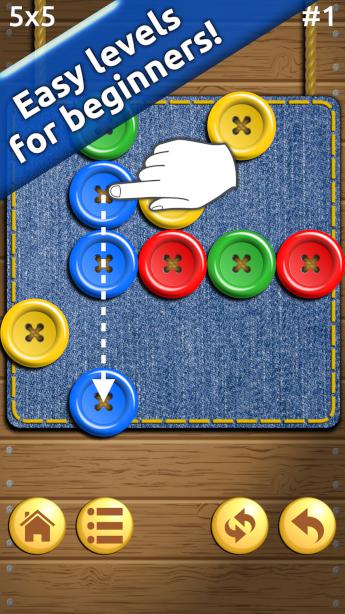 Buttons and Scissors is a match-based logic puzzle game where you're trying to get rid of all the buttons on a denim swatch, but you can only cut buttons that are in a line together.
With several different difficulty levels, hundreds of challenging levels, and unlimited undos for those who hate making accidental mistakes, Buttons and Scissors is a great game to have with you when you're disconnected from the internet.
4. Fallout Shelter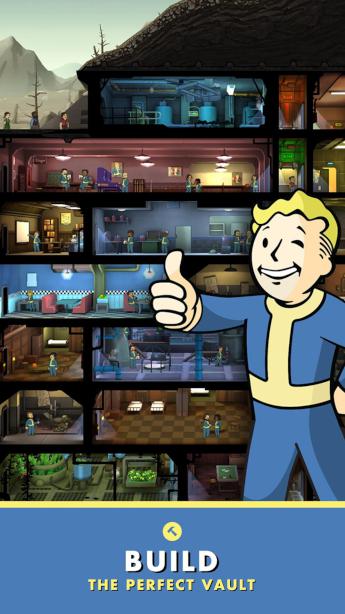 Fallout Shelter is a simulation game where your goal is to build a thriving underground civilization in a post-apocalyptic wasteland. Manage your dwellers, use your resources wisely, and explore the wastelands to see what's out there.
The game uses the lore and aesthetics of the Fallout series, but you don't need to have played the Fallout series to enjoy this one. If you like Sims-type games, then this is the offline mobile game for you.
3. Stardew Valley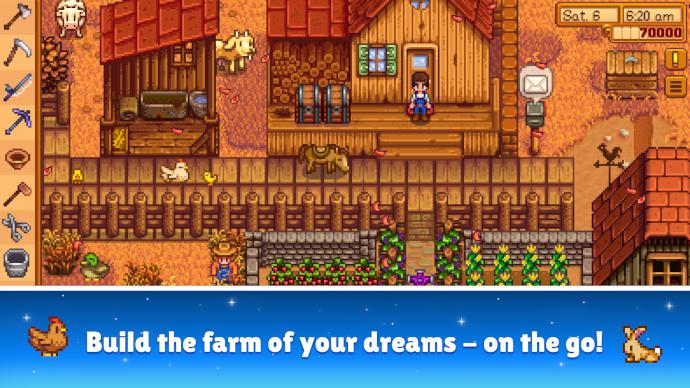 Stardew Valley is an indie masterpiece that takes the successful formula of Harvest Moon and ramps it up to extreme levels. In this open-ended farming RPG, you'll tend to crops, cultivate your land, and build the farm of your dreams.
Beyond that, you'll also be able to pursue romantic relationships with villagers, raise livestock, explore the countryside, encounter dangerous monsters, participate in festivals and events, and more.
The mobile version of Stardew Valley can be played with touchscreen controls, virtual joystick, or an external game controller. And it can be played completely offline, letting you check in whenever.
2. Bloons TD 6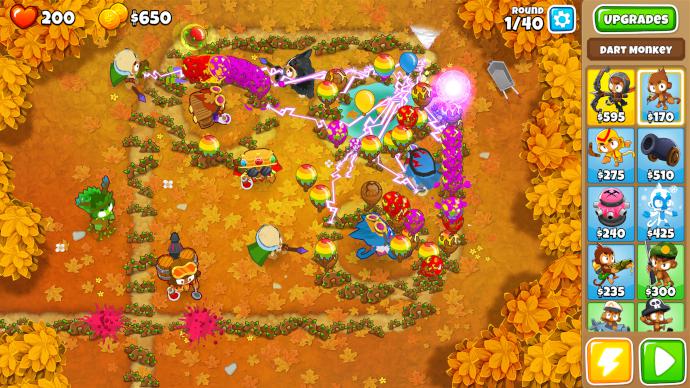 Well-made mobile tower defense games are hard to come by, but the Bloons series has never been a let-down—and Bloons TD 6 is the latest and greatest edition of the monkey-based strategy series.
With your choice of 21 different monkey towers, several upgrade paths, powerful monkey Heroes with special abilities, and dozens of fun new maps with new designs and mechanics, Bloons TD 6 is the must-have tower defense game for your phone.
And given that tower defense games are some of the best to play when you're bored without internet, it's great that Bloons TD 6 doesn't require any Wi-Fi connection to play in single-player mode.
1. Eternium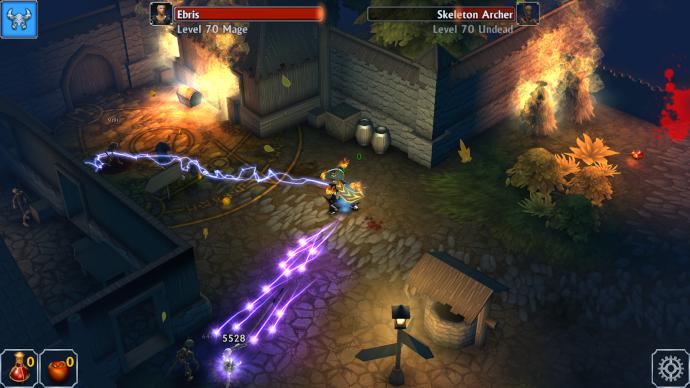 Eternium is a fantastic action RPG for mobile phones, with a unique swipe-to-cast mechanic for spells in combat. Combined with its intuitive tap-to-move mechanic, it's one of the best action RPG experiences on any touchscreen mobile device.
Choose between the Mage, Warrior, or Bounty Hunter and delve into a world of adventures, dangers, creatures, and loot. It's a refined mobile game with crisp animations, fun storyline, and original music.
You can play Eternium in offline mode once the content is downloaded. There are a few online-only features, but they won't prevent you from playing when you don't have any Wi-Fi or data.