Tower defense games were one of the first successful games on phones, as they were easy to play, engaging, and totally addictive.
While mobile gaming has come a long way since those early days, the tower defense genre remains as popular as it's ever been—even as other genres flashed into glory and faded just as quickly.
Part of that is due to the genre evolving with the times. Today's tower defense games aren't the same as the ones you might remember from years ago. They're more complex and more fulfilling to play.
Here are the best mobile tower defense games worth playing right now, which includes a mixture of classics and fun twists, with some being free and some being paid.
10. Arknights (Free)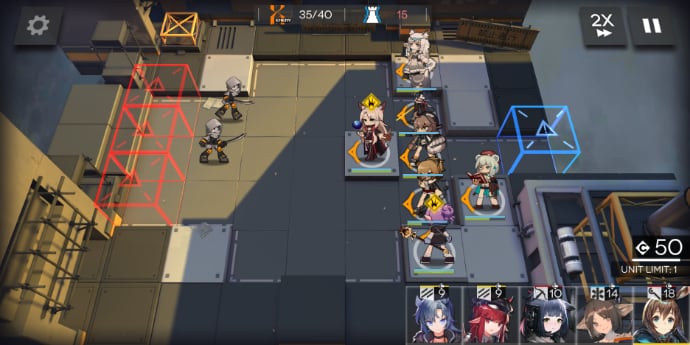 If you're looking for evidence of how much mobile games have changed since the tower defense games of old, look no further than Arknights.
There's plenty of traditional tower defense gameplay here, but it's all wrapped up inside a game filled with gacha mechanics.
Because these types of games want to keep you playing, there are constant updates to keep you playing. The game starts off relatively easy, but it can get tough quickly!
9. Plants vs. Zombies (Free)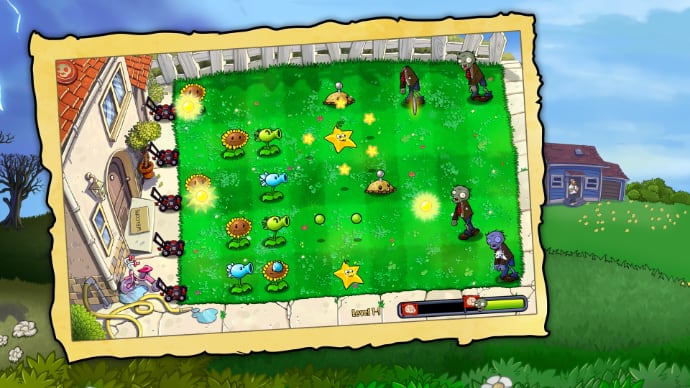 Plants vs. Zombies is, without a doubt, among the most-played mobile games of all time—certainly if you only look at the games on this list.
This game dates back to 2009, but you can still find up-to-date versions available to play today, along with sequels and spin-offs, which shows just how popular this franchise has stayed over the years.
While the actual tower defense gameplay gets more difficult as the game goes on—it almost starts to feel puzzly—the friendly aesthetic and simple mechanics make it easy for anyone to get into.
8. Defenders 2: Tower Defense CCG (Free)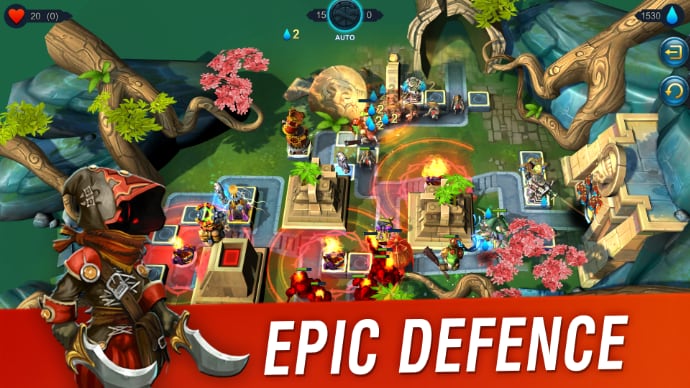 As you can likely tell from the name, Defenders 2: Tower Defense CCG is a mashup of two genres: tower defense and collectible card games.
On paper, it makes a lot of sense. After all, these are two of the most popular mobile gaming genres of all time—surely there's a lot of greatness to be had by combining them into one package.
That said, while Defenders 2: Tower Defense CCG is technically free to play, it suffers from some of the same issues found in many CCG games: the microtransactions can be a bit much at times.
7. Infinitode 2 (Free)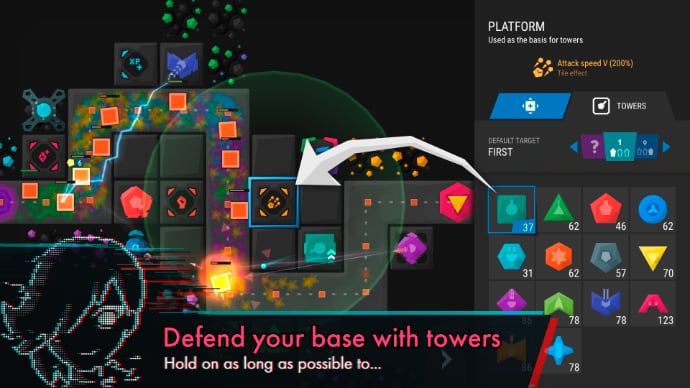 Many of the best modern mobile tower defense games have some sort of twist that helps them stand out from the competition.
In the case of Infinitode 2, one of its standout features is the ability to create your own maps and share them with other players! There's a lot of variety and replayability because of this.
That comes with a trade-off, of course. The graphical fidelity of Infinitode 2 is much lower than many other modern mobile games. But for me, that trade-off is definitely worth it.
6. Last Hope TD (Free)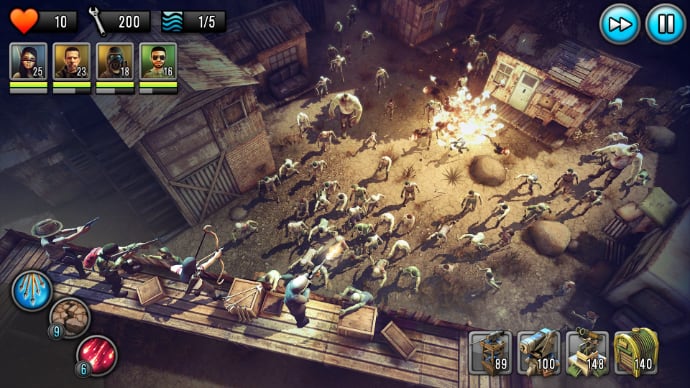 Last Hope TD isn't the first tower defense game to have you fighting off hordes of zombies, and it certainly won't be the last!
That doesn't get in the way of it being a fun game, though, plus it's free to play and contains more than 100 levels of zombie-fighting action.
Here you'll choose from a variety of heroes, each with their own skills and abilities, while fighting more than 50 different enemy types.
5. Iron Marines (Paid)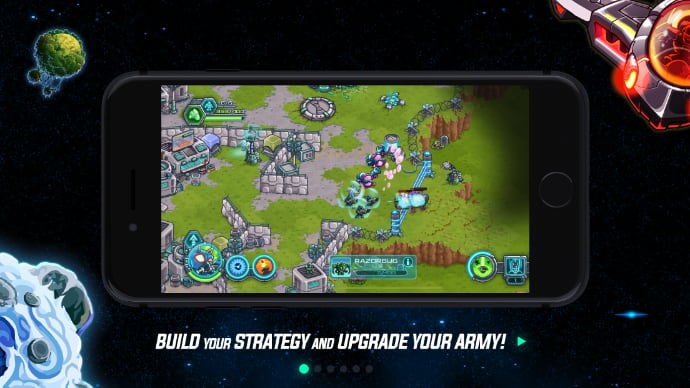 Iron Marines comes from Ironhide Game Studio, whose best known for the Kingdom Rush series, one of the most popular tower defense series ever.
While this game keeps the same bright, colorful aesthetic, it has a more generally tense atmosphere than the Kingdom Rush games.
This game sees you defending against alien invaders. What I like best is that these aliens are tough, yet they also look like they wouldn't be out of place in an Invader Zim tower defense game.
4. 2112TD: Tower Defense Survival (Paid)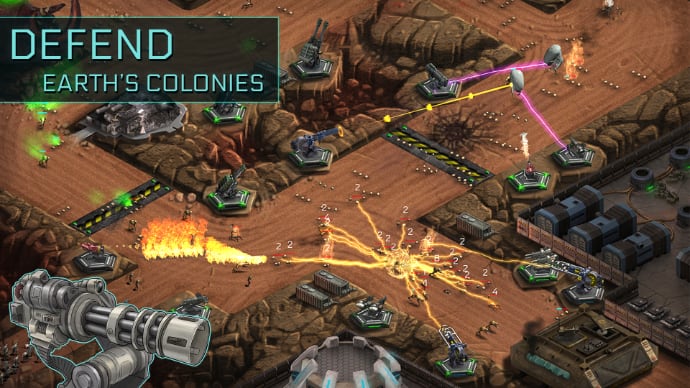 If you're looking for a tower defense game where you need to pay more attention to upgrading your various units, 2112TD: Tower Defense Survival is a great match worth trying.
It doesn't sacrifice tower defense gameplay for the other gameplay elements—building up your individual defenders is just as important as placing them in the right spots.
Like Iron Marines, this game takes place during an alien invasion. The way it's handled here leads to circumstances that feel dire in a way that tower defense games are rarely able to pull off.
3. Mindustry (Free)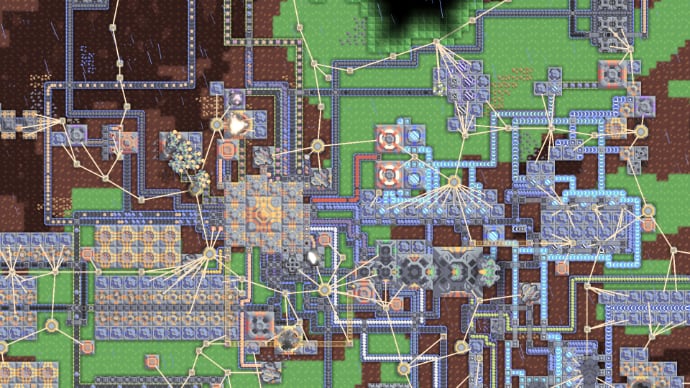 Mindustry is a combination of two big genres: first, it's a tower defense game, but second, it's a construction and management game with elements that feel similar to Satisfactory or Factorio.
The inclusion of base building and factory management means that this is a complex game—one that will either overwhelm you with its many options or completely take over your life for the next several weeks.
While the visuals are minimalist and simple, it's not a big deal since you aren't here for the graphics. You're here for the deep gameplay and the steady stream of content from the developer.
2. Kingdom Rush Frontiers TD (Paid)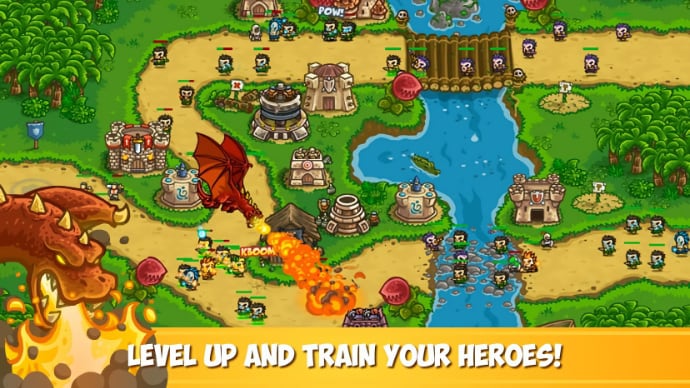 The Kingdom Rush series is so well-regarded that even people who don't typically play tower defense games have played this series!
There are several different games to choose from if you want to dive into the Kingdom Rush franchise, but I recommend Kingdom Rush Frontiers if you've never played a single game yet.
You start with just a few main towers, which you can then develop in different directions, with multiple unique paths for each type.
Kingdom Rush Frontiers is fast-paced enough for killing five minutes, but engaging enough that you can spend an entire weekend with it.
1. Bloons TD 6 (Paid)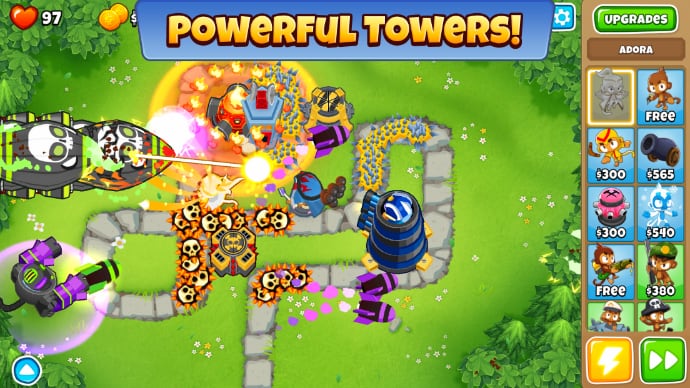 The Bloons series might just be the greatest tower defense series of all time. It started as a simple Flash game back in 2007 and has evolved into a series beloved by millions around the world.
Bloons TD 6 is the newest game in the series, released in 2018. It's a few years old at the time of this writing, but the game is far from dated because it has seen multiple updates since its initial launch.
The Bloons series is a lighthearted take on tower defense—the whole thing revolves around popping balloons—but that doesn't mean the game doesn't offer a sizable challenge, especially in later levels.
If you're looking for a fantastic mobile game that'll keep you busy for months, it really doesn't get better than Bloons TD 6.