If you've written off mobile gaming because you had a bad experience years ago and haven't played any mobile games since, you're missing out! Today's mobile games are better than ever before.
We've moved past simple touch-only endless runners and match-based puzzles—although those definitely still exist—and now have mobile games that are action-heavy, intense, and more mechanically involved. They actually feel like real video games.
And even though a lot of mobile games can be played via touchscreen, your mobile gaming experience can be so much better with a few phone accessories. You'd be surprised what an effect they can have.
But which ones are actually worth getting? Here are the must-have essential phone accessories for a better mobile gaming experience. You won't regret getting these!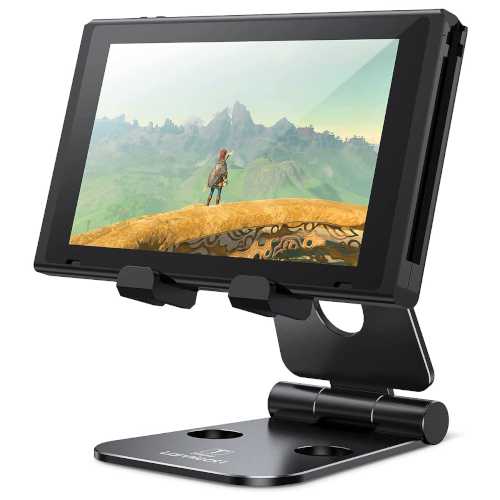 This phone accessory is the most optional one on the list, but it can come in really handy—so we consider it a must-have.
A dedicated phone stand keeps your phone in place, allowing it to act like a true screen display when you're playing with a third-party controller (either via Bluetooth or USB-C). The adjustability of this one by Lamicall is great for any viewing angle.
The phone stand also comes in handy as a resting holster while you do something in the middle of play, such as grabbing more snacks or taking a moment to stretch and move around.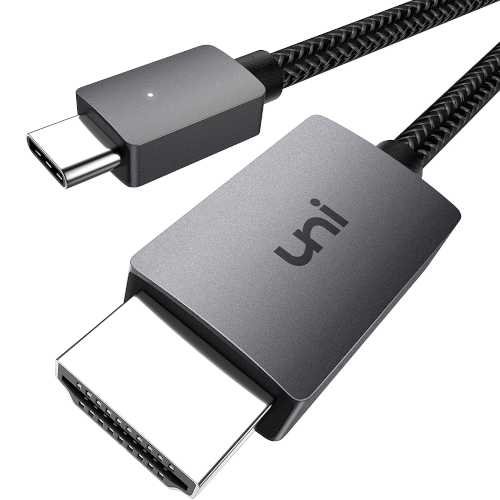 Want to stream your mobile gameplay to your PC? You can do that with a USB-to-HDMI cable, which connects your device to your PC's HDMI input and basically treats the phone as another display.
Not only is this great for playing games where you need as much screen space as possible—such as action-RPGs like Genshin Impact—but this also enables you to record your gameplay as videos.
And if you want to stream on Twitch, this is a better option than streaming directly from your phone. Your PC can process more than your phone can, allowing for better quality and a better experience.
Just make sure to grab the right kind of USB-to-HDMI. Most modern phones use USB-C connections (which matches the cable we've linked above), but older Android phones might use Micro-USB cables whereas older iPhones might use Lightning cables.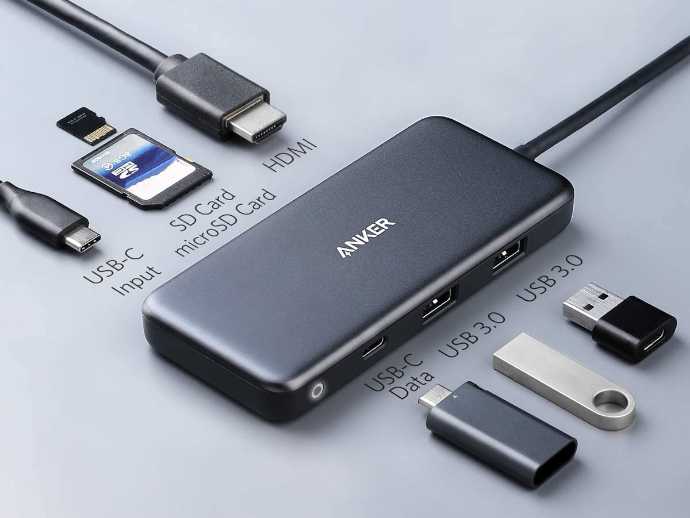 Using a simple USB-OTG cable would allow you to connect USB-A devices—like external game controllers—to your phone. But why stop at an OTG cable when you can opt for a USB hub?
This one by Anker allows you to connect USB flash drives, SD cards, microSD cards, and HDMI devices to your phone. You can also use the USB ports for pass-through charging, allowing you to charge even while the other ports are in use.
To use this hub, make sure your phone has a USB-C port. For older phones that use Micro-USB or Lightning, you'll need to find a different hub-type device instead.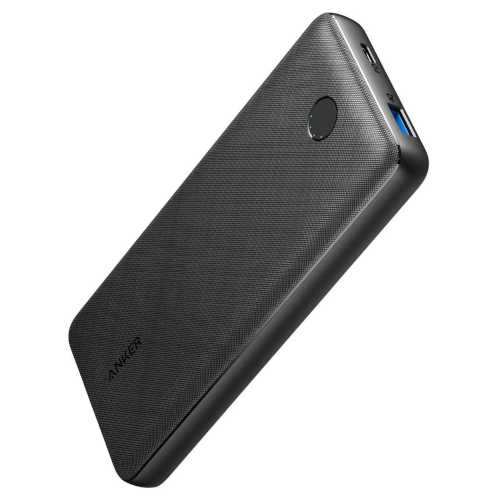 Smartphone batteries are getting better, but mobile games are more demanding than ever. Even just an hour in a game like Fortnite, Minecraft, or The Sims Mobile can drain your battery.
And when you're commuting, waiting for an appointment, or stuck at the airport, you don't want to be caught out with a dead phone. That's why a power bank like this one by Anker is such an essential accessory for mobile gamers on the go.
The important feature here is Power Delivery, which allows you to charge at a fast rate even while playing. With this, you won't have to worry about running out of juice in a middle of a clash. (And the power bank has enough to fully recharge your phone at least 4 times.)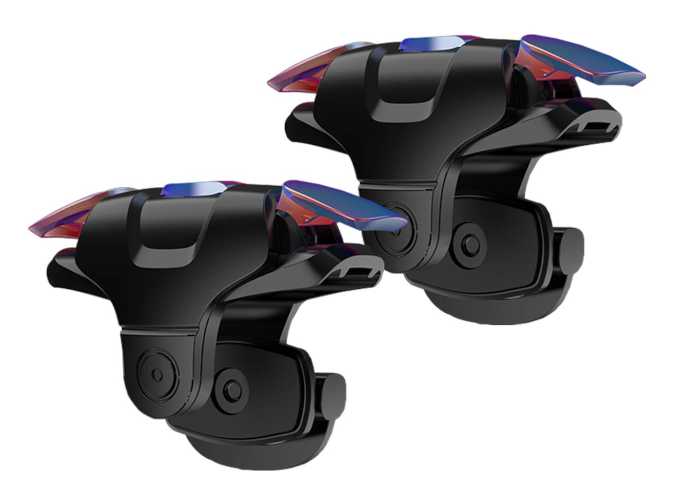 Certain mobile games—especially ones that involve precision shooting—are best played with trigger buttons. They help you see more of your screen because your thumbs aren't in the way. But phones don't have trigger buttons!
That's not a problem because you can always grab a pair of cheap mobile trigger buttons like these by Gofoyo. You can position them along screen edges and adjust positioning as needed on a per-game basis. Works great for PUBG Mobile, Fortnite, and more.
We highly recommend individual trigger buttons (even if you can also grab a mobile gamepad with built-in trigger buttons) because these are extremely portable and you can take them with you anywhere—places where you can't bring a gamepad along.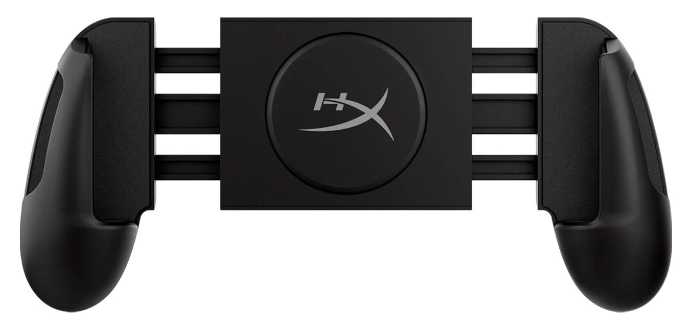 It's awkward to play mobile games in landscape mode for long sessions, isn't it? With modern phones as thin as they are, it's just plain uncomfortable to hold for more than a few minutes.
These comfort grips will make it so much easier and so much more comfortable to play mobile games—but this particular one by HyperX is more than just comfort.
In addition to textured grips, it has a detachable battery pack that can charge using a USB cable or using Qi wireless charging. Use it in conjunction with the above-mentioned Anker power bank, except use the power bank to recharge the HyperX Chargeplay's battery.
The gamepad expands and can accommodate phones that are between 5.0 inches to 6.8 inches.
2. Razer Kishi (Mobile Game Controller)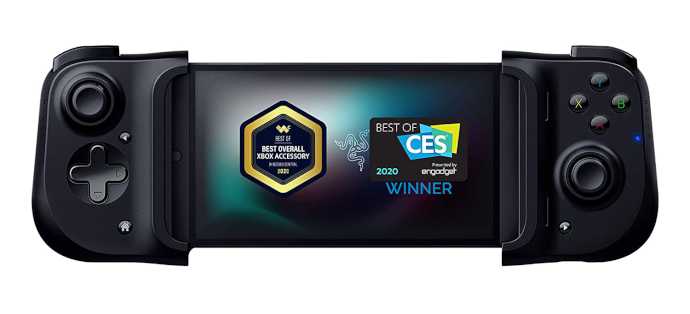 The Razer Kishi is the ultimate mobile gamepad. It connects directly to your phone's charging port, allowing it to send input signals without any latency (unlike Bluetooth controllers).
And given that it has two joysticks, a d-pad, main buttons, and trigger buttons, the Razer Kishi turns your mobile phone into a handheld console akin to a PlayStation Vita or Nintendo Switch.
It also has its own external charging port, allowing you to plug in and charge your phone using pass-through charging.
Whereas the above-mentioned HyperX Chargeplay is perfect for mobile gaming on the go, the Razer Kishi is the ultimate mobile gaming accessory when you're at home.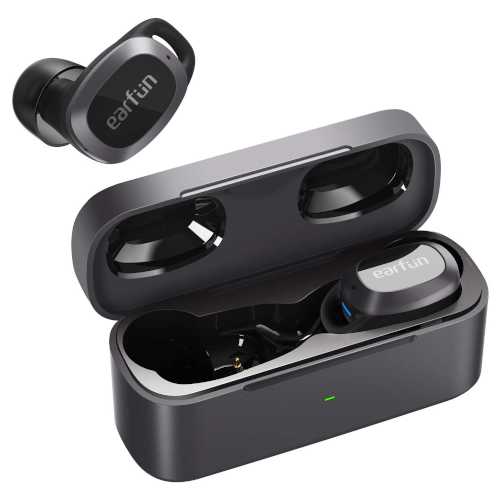 For you to truly dive into the world of any mobile game, you need to have noise-canceling earbuds. They drown out the noise around you, allowing your sense of hearing to focus on the game.
We recommend the EarFun Free Pro true wireless earbuds because they're extremely affordable—in fact, they're the best cheap true wireless noise-canceling earbuds currently available.
But not only that, they have a Low Latency Mode that pretty much eliminates the audio lag that exists in most Bluetooth headphones. With low audio latency, mobile gaming is at its best.