Mobile gaming has become so popular nowadays that smartphone manufacturers have even started advertising their devices as gaming-ready. There's never been a better time to be a mobile gamer than now.
But aren't you sick of the same old mobile games being recommended everywhere you look? Sure, games like Pokemon Go, Subway Surfers, and Minecraft are definitely fun—but there are so many other awesome games worth playing that you may have never heard of.
Mobile app stores like to feature their hottest games right on the front page, while lesser-known mobile games have almost zero publicity and get buried under until they get lucky and break out.
Here are some of the best underrated mobile games that deserve more popularlity. You may have missed them, but we're here to bring them to the surface so you can check them out!
10. Swordigo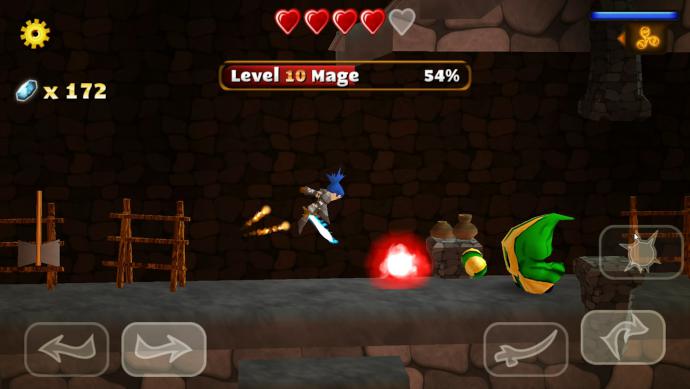 If you're into adventure games full of puzzles and narrative twists, you should look into Swordigo. This action-packed sidescrolling platformer game will keep you on the edge of your seat.
The plot starts with you playing the role of a young man whose master was defeated by an ancient evil. You're tasked to find the one legendary sword that can defeat the villain.
Swordigo isn't a mindless slash-and-dash game; it involves critical thinking and puzzle-solving skills, too. It's a wonder how this game isn't a lot more popular than it is!
9. Spotlight X: Room Escape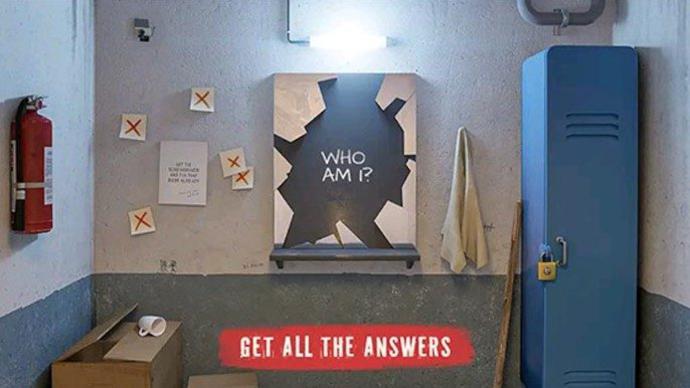 If you're a mystery fan who loves to solve puzzles like Detective Conan Edogawa, you might want to try Spotlight X: Room Escape.
Like other games in the same genre, it demands critical thinking and realistic problem-solving to make it out. The story itself contains all the clues you need, as long as you pay attention and spot the details.
8. Tiny Gladiators 2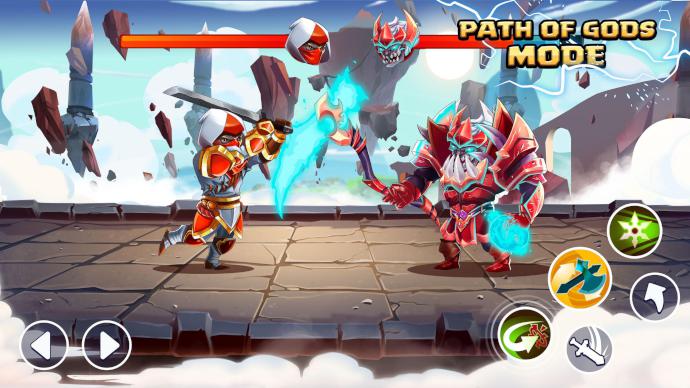 If you're into high-action gameplay that doesn't require you to move from map to map, Tiny Gladiators 2 should move to the top of your list of next mobile games to try.
Tiny Gladiators 2 is an RPG battle arena game where you fight through gladiators in lightning-fast combat, with gameplay that combines elements from both fighting and RPG genres.
This continuation of Tiny Gladiators comes with a new story, more gladiators, and a team formation mechanic—and all of it makes this entry even more exciting than its predecessor.
7. Little Commander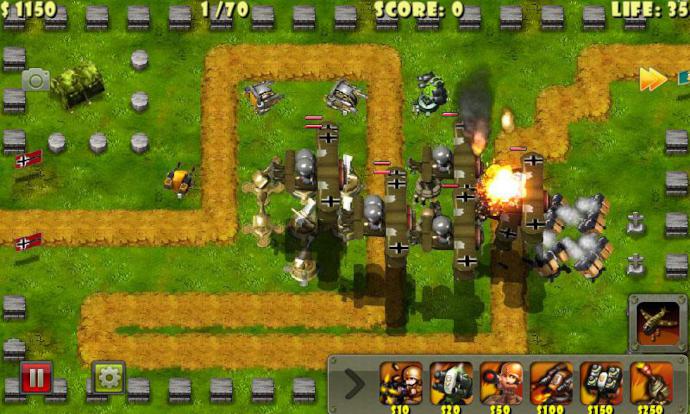 As a mini tower defense game, Little Commander excels as a casual game that you can play here and there when you're craving a bit of build-and-defend strategy gameplay.
In Little Commander, you need to build defenses to protect your base against incoming hordes. With different defense turrets and guns you can purchase, make your ultimate defense and wipe out your enemies.
6. Neo Monsters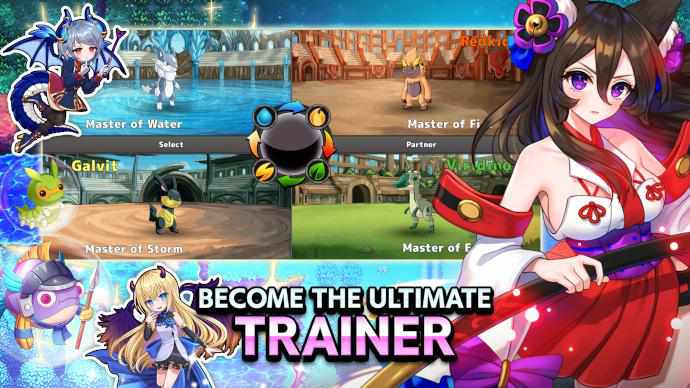 Unlike Pokemon Go, which has over a hundred million downloads, Neo Monsters only has a fraction of the downloads—but it really deserves a lot more time in the spotlight.
Neo Monsters is a turn-based game featuring epic 4v4 battles, where each player can build a team of 16 monsters from 1,000+ fully animated monsters. The graphics are great and the storyline is interactive, captivating, and immersive.
The story begins with you watching your uncle Hector Finnegan's championship match. As the story progresses, you become the one to enter the monster league and compete for the championship.
There are over 60 hours of adventure in Neo Monsters, plus 100+ online missions, an online multiplayer PVP mode, and weekly events.
5. Evertale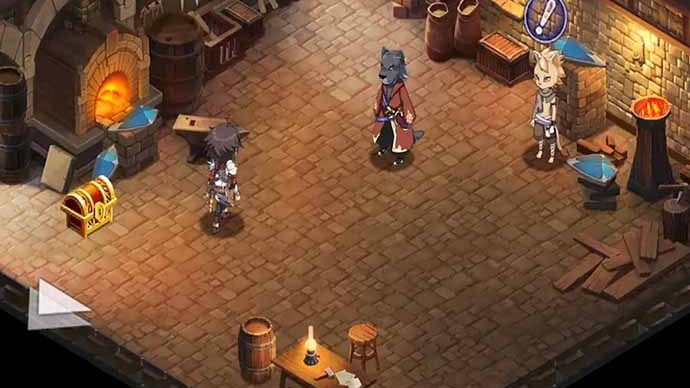 Evertale is a turn-based game from the same developers of Neo Monsters. It features female characters who are more mature than those of Neo Monsters Mythic-tier monsters. It has a lot more story, and more in-depth character progression.
The story starts with you playing the role of the main character saving a couple of kids. As the storyline goes on, you gain a new power that's needed to defeat the awakened Demons causing the Pandemonium.
4. Ninja Arashi 2
After the original Ninja Arashi, a sequelt was developed to continue the story of Arashi saving his son. With a new set of skills and different gameplay, Ninja Arashi 2 is an all-new experience with some of the same atmosphere from the first game.
You can enjoy new moves and tactics to dash your way to victory in this action-platformer game. The game is very interactive just like the first story. The shadow-like graphics still gives the same vibes with just the right combination of colors in the background.
3. Dicast: Rules of Chaos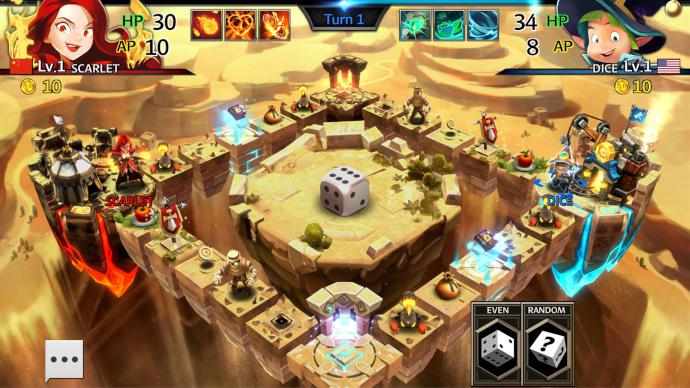 Do you like board games and dice rolls? Do you like card games and deckbuilding? Do you like action combat? Dicast has it all!
With its combination of dice, cards, boards, and luck, Dicast: Rules of Chaos is a fun turn-based game that you can play with other players, either locally or in online multiplayer.
You can choose a hero to use from a pool of characters with different abilities, and it's up to you on how to spend your cards and rolls to defeat your opponent. The game's ranking system makes it challenging, while its cool graphics make it aesthetically pleasing.
2. Blade Master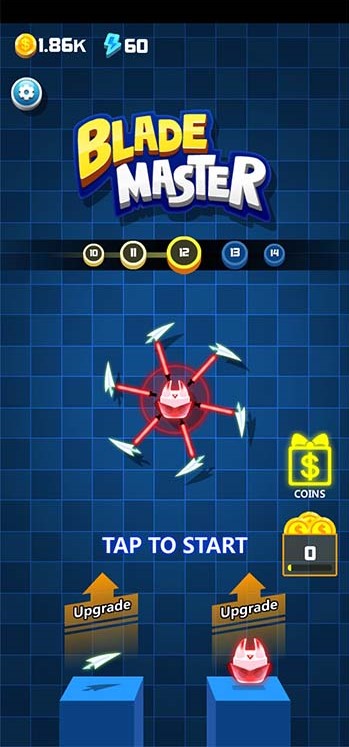 Blade Master is a role-playing game with a hits-minus-number style of gameplay. You equip your master with blades that have a specified number of hits, and you need to clear each stage by eliminating all enemies on the field without being hit.
The game is very similar to the algorithm of Ball Bricks Breaker, where a hit is equal to one less the number on a brick. Once a number drops to zero, it's eliminated. There are lots of unique enemy designs that give the game new thrills as you progress levels.
1. Card Thief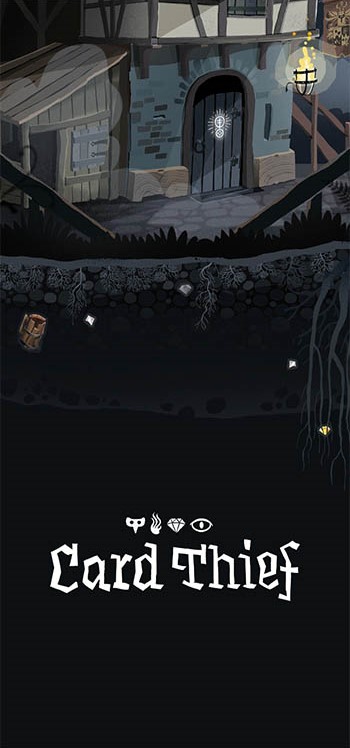 Card Thief is a simple yet exciting solitaire-style card game. Unlike most other single-player card games, Card Thief is much more like an RPG where you play as the Thief in the card.
You have to steal the Treasure card and reach the Exit card, which is among the nine-card deck per set. Among the cards are hazardous Guards and Torches that act as obstacles to victory.