Not everyone has access to a local retro gaming store.
Even if you do happen to know an old-school games store nearby, it might not carry the game you're looking for. After all, certain games are exceptionally rare.
Luckily, the internet is home to plenty of retro gaming stores. I'm not talking about the sellers on Amazon or eBay, as you can't always count on the quality of what you're getting.
Here are the best sites to buy the retro games you want!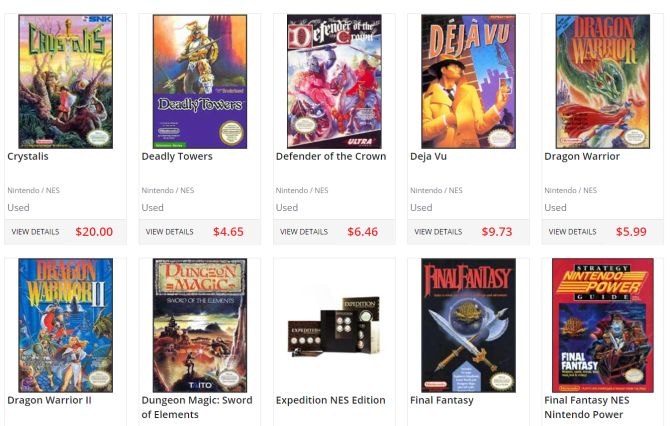 Although eStarland sells a lot of newer games, the store doesn't fall short in the retro gaming department. It has a huge quantity of common retro games and systems like the NES, SNES, and Genesis.
However, eStarland is also home to rare ones as well. You can find games for the TurboGrafx-16, 3DO, WonderSwan, ColecoVision, and more.
Like most other shops on this list, the game always comes with a description of its quality. You're guaranteed not to get a lemon when you buy from eStarland, otherwise, you can return it within 90 days.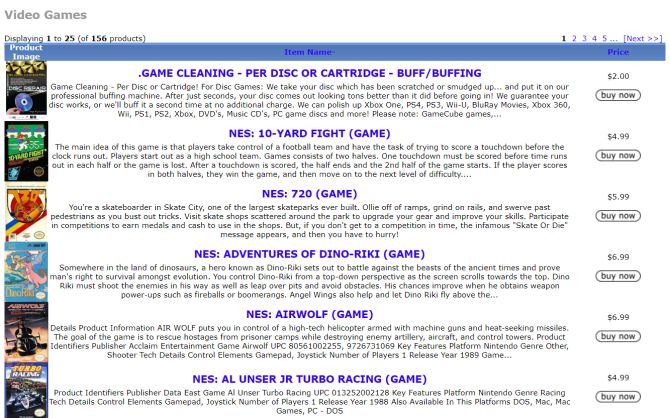 The Cap'n Games site looks like it's from the early days of the internet, and it suits the store perfectly. Cap'n Games also has a physical store that's based in Nevada.
What makes Cap'n Games unique is that they sometimes sell retro game lots. These $99 lots contain at least 100 scratched discs that are each worth $4.99 or less.
If you're a retro gaming enthusiast, you might want to pick up one of these lots and go through the process of repairing the games.
Other than retro game lots, Cap'n Games also has thousands of classic games, consoles, and accessories to choose from. Each game comes with a description, as well as details on its condition.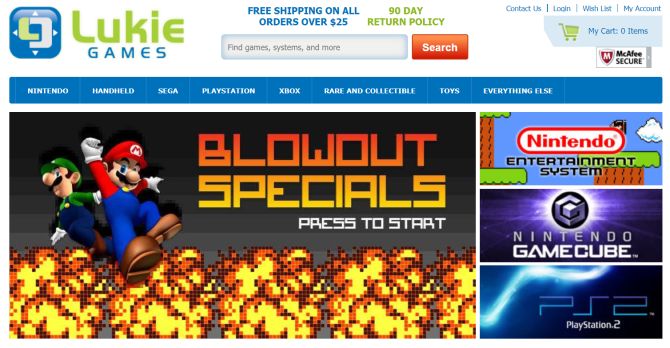 You'll find tons of retro games on Lukie Games, ranging from the NES to the Xbox.
Lukie Games tests every single game on the site, so you'll almost never get a defective one. It also has a convenient 90-day return policy if anything goes wrong (or if you just hate the game).
Like most other sites on this list, Lukie Games doesn't limit itself to selling only games. It has a wide collection of used consoles, accessories, and even game guides.
The site also has a page dedicated to very rare games—it's a retro collector's paradise!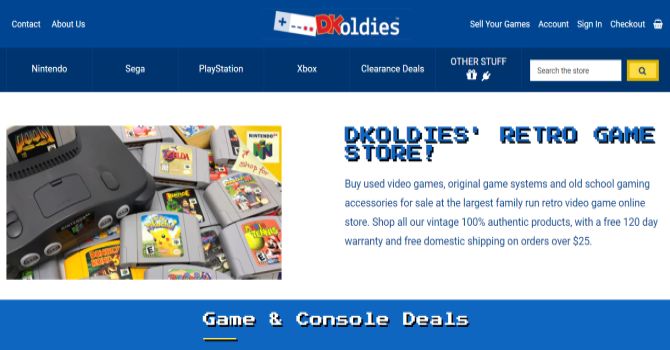 DKoldies is another reliable retro games shop that you have to check out.
Each game is guaranteed to work, as DKoldies cleans and tests every game they sell. If it happens not to work correctly, the site offers a 120-day warranty period just in case.
When you purchase a game, you can typically choose from two conditions: "Good Condition Cartridge" or "Cosmetically Flawed."
The cosmetically flawed version is cheaper and might have a scratch or two, but it doesn't affect the gameplay. It's just nice to know the condition of the game before you get it.
DKoldies also has a ton of refurbished retro consoles. The site houses all of the classic Nintendo, Sega, Sony, Xbox, and Atari systems.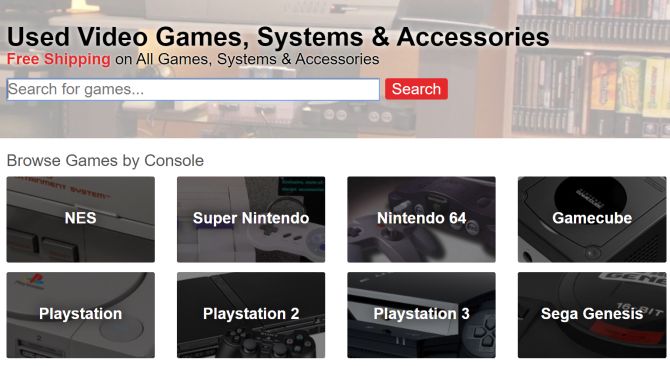 JJGames is one of my favorite places to shop for retro games.
The site has a huge collection of retro games for almost every older system. You'll find thousands of games for the NES, SNES, N64, PlayStation 1, GameCube, Genesis, and more.
Not to mention that the site even has a large collection of retro consoles and accessories.
One of the best parts about JJGames is the fact that they always provide a description of the item. You'll always know if you're getting a game with a faded or ripped label—there aren't any surprises in the look or performance of the game.
Since sellers mail their game into JJGames, all of them get pre-screened and refurbished as well.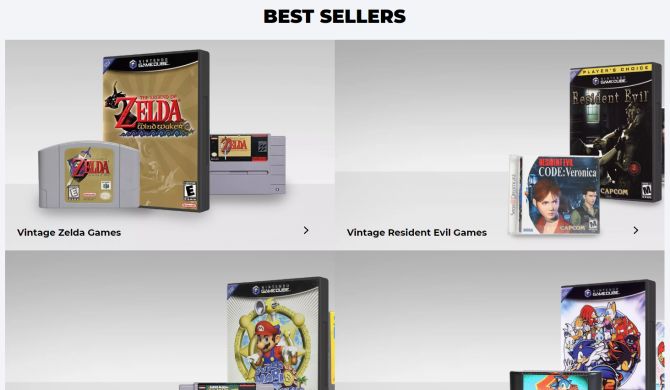 As much as I hate to include GameStop on this list, they've really stepped it up for retro game lovers. Head to the "Retro Gaming" section of its website, and you'll find fair-priced vintage games.
GameStop has a pretty wide selection of games that span the NES, SNES, Sega Genesis, Game Boy, PlayStation, PlayStation 2, N64, Game Boy Advance, Xbox, and GameCube.
The store also offers used retro consoles as well. The only downside is that you only have seven days to return a pre-owned item if it doesn't work.
Buying Your Retro Games Online
With Amazon or eBay, you never really know what kind of game you're buying. The seller can leave little to no description of the item, and you might not get what you expected.
Buying from one of the above reputable retro game stores ensures that your game will run perfectly.
There's just something about retro games that feels so authentic. The simplified graphics and amazing music are only a couple of the reasons why I prefer retro games over new ones.