Retro gaming was once seen as a niche fad, one that would fade as old gamers aged out of it while young gamers came into the hobby without any experience of older, vintage games.
But that's been proven wrong! Retro gaming is still alive, and some might even say it's going on stronger than ever before. People will always pine for the old days, and even young gamers who are curious about retro games end up falling in love with them.
Fortunately, that also means that there are plenty of retro gaming gift options—they're just mostly on the internet.
Need ideas for retro gaming gifts for your geeky friends and family members? Here are our favorite finds for nostalgic gift ideas that'll get your retro gaming recipient excited.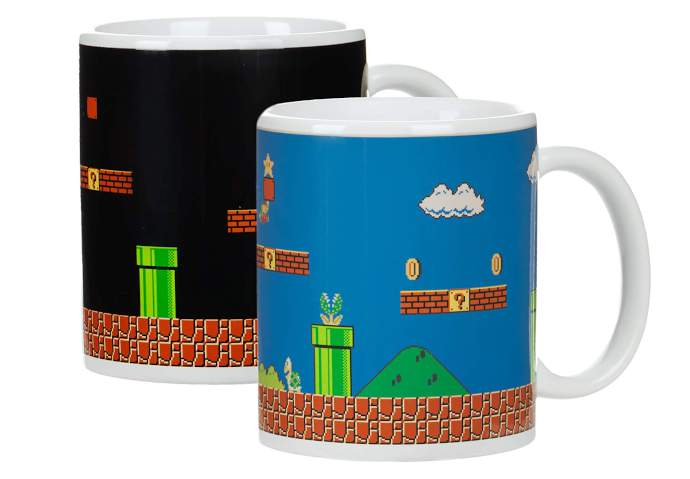 Give your friend or family member a fun start to their days with this Super Mario Bros mug. As they pour their piping hot coffee or tea in, they'll notice that their mug instantly transforms.
The design initially starts as a plain Super Mario level without much going on. Once heat is added, the mug changes—the background appears, along with several details like coins, clouds, and enemies.
It's the cheapest gift on our list, making it a good option as a gift for someone who's an acquaintance or for gift exchange events like Secret Santa and White Elephant!
Paladone also has several other gamer-themed mugs, including a Game Boy mug, a PlayStation Heritage mug, and a Dungeons & Dragons D12 mug.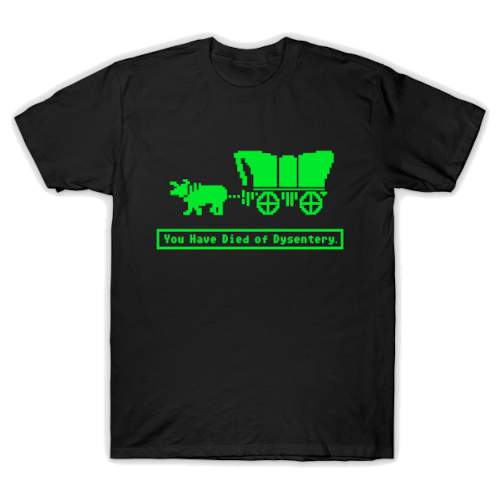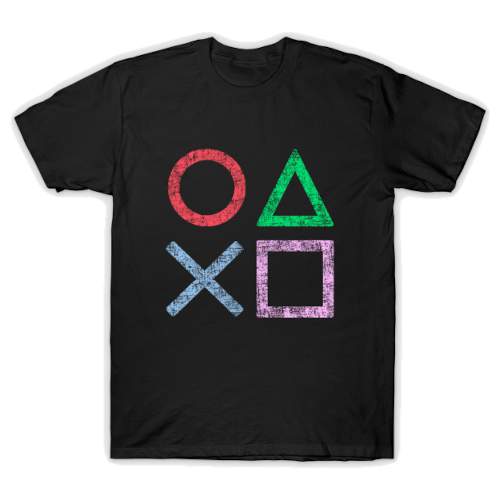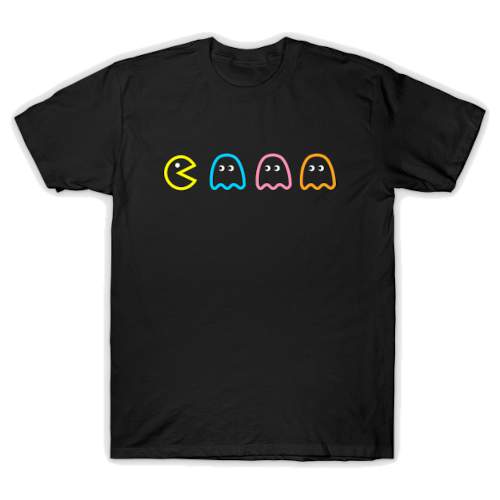 If you're stumped for a gift, you can't go wrong with a t-shirt. Everyone always needs clothes, even if it's just a comfort shirt to wear around the house. But a tasteful shirt with a retro gaming theme? That'll bring a smile to any retro gamer's face.
If you want to gift apparel that's more substantial than t-shirts, check out these geeky hoodies for gamers.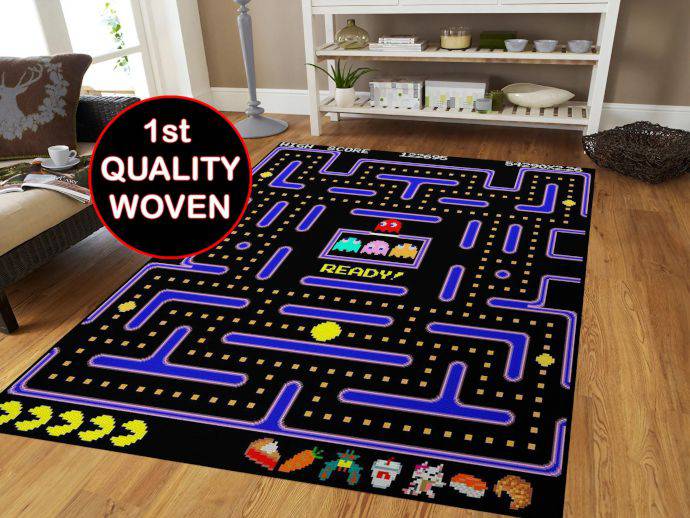 Admittedly, gifting someone a full-blown rug is an unconventional move by most standards. But so what? Rugs are great for expressing personality while making a home more cozy, and this high-quality Pac-Man-themed rug doubles as a great conversation starter.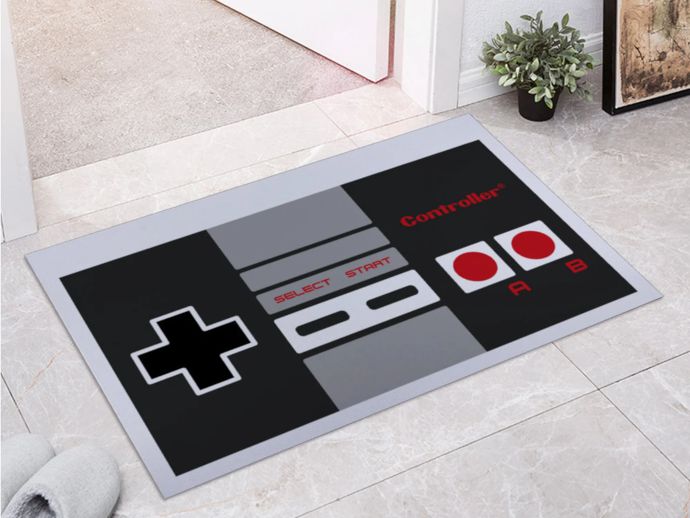 This door mat designed to look like an NES controller is a solid gift for any classic Nintendo fan. It's iconic and immediately recognizable from a distance, making it an easy way to personalize one's home without going obnoxiously overboard.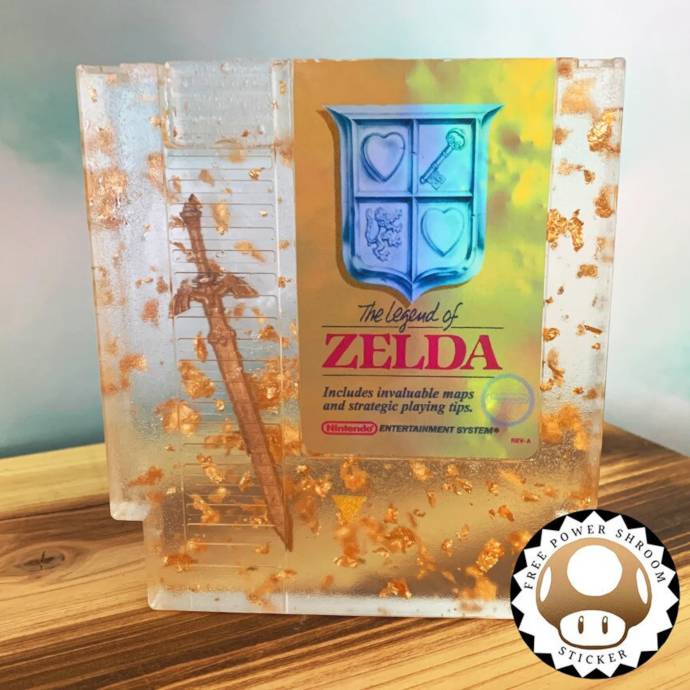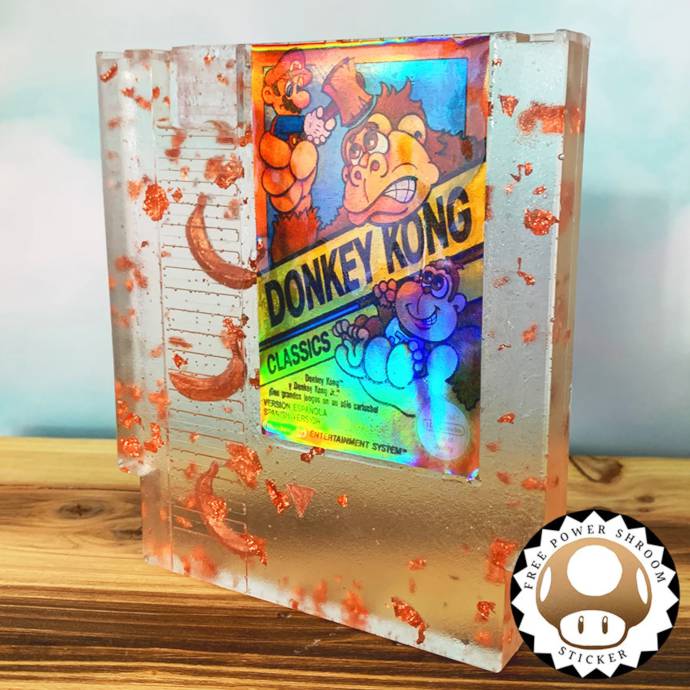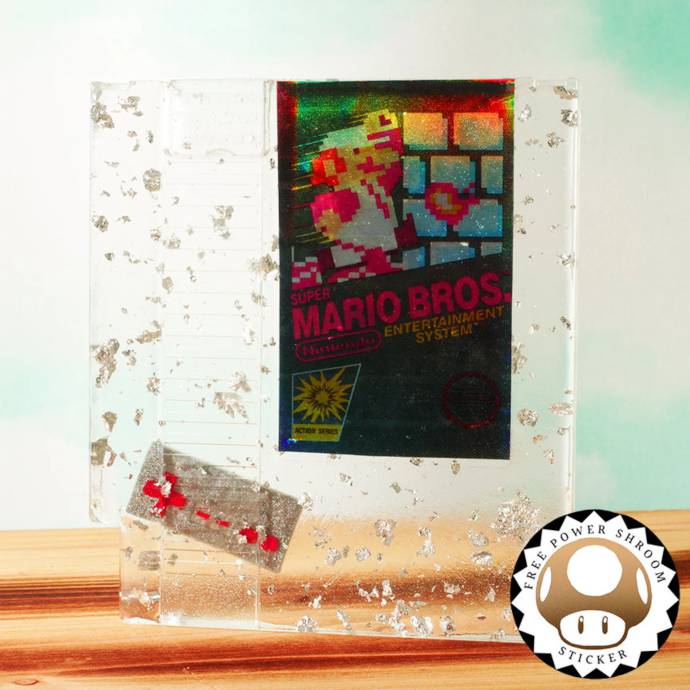 These resin-cast NES game cartridges are perfect for sprucing up shelves, desks, and other display areas. They're shaped to replicate classic NES cartridges, but have holographic labels and lovely details within the resin itself.
Cartridge designs are available in Mario Bros, Donkey Kong, and The Legend of Zelda options, but you can also custom order any classic NES game (longer processing time). Optional LED light upgrades are also available to make them light up in the dark.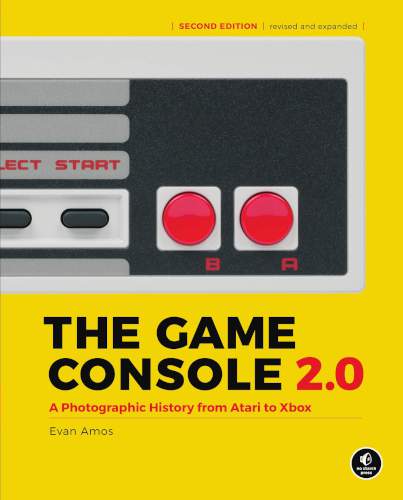 Any hardcore retro game enthusiast will geek out if you give them this book. The Game Console 2.0: A Photographic History From Atari to Xbox is a detailed timeline of video game consoles, starting with some of the earliest ones like the Magnavox Odyssey and Atari 2600.
It features beautiful photographs of over 100 different gaming consoles, and even the nerdiest retro gamer will find some that they've never heard of. This revised edition also has a section about retro gaming in the modern era, which has never been more relevant!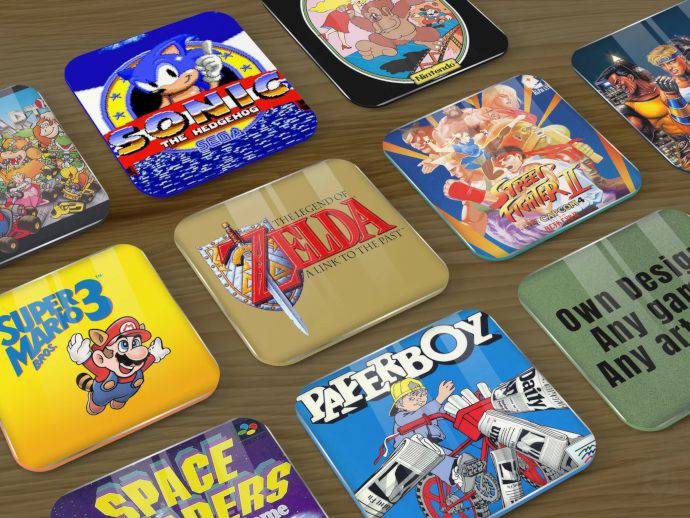 Handmade glass coasters are an easy way to class up any home. These are 4 inches by 4 inches, made entirely of glass with rubber feet, and are available in nine classic retro game themes—or submit your own designs to have them custom made.
You can order these as single coasters or as mixed sets of 4, 6, and 8 coasters of different designs.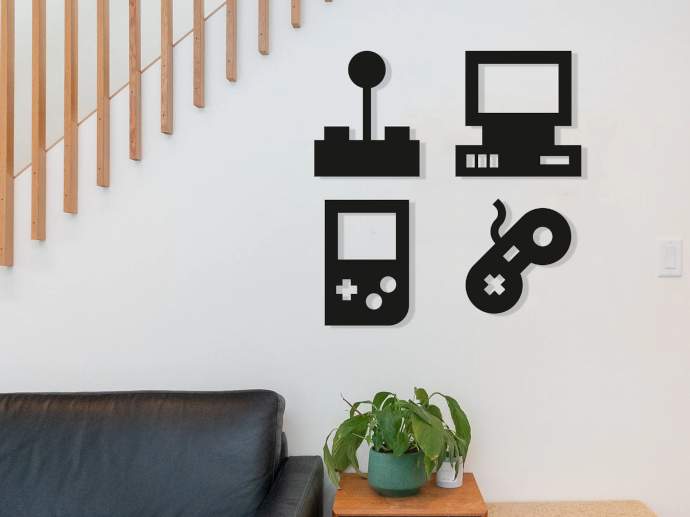 If your gift recipient has spare space on their walls, these wooden art pieces strikes a perfect balance between modern minimalism and retro aesthetics. Handmade using durable MDF, this four-piece set is available in sizes ranging from 8 inches to 24 inches each.
There are all kinds of video game controller evolution art pieces out there, but this one's our favorite. The colors are beautiful and stylish, the art is available in both poster and canvas styles, both framed and unframed options, in multiple sizes ranging from a modest 12-by-16 inches up to a massive 40-by-60 inches.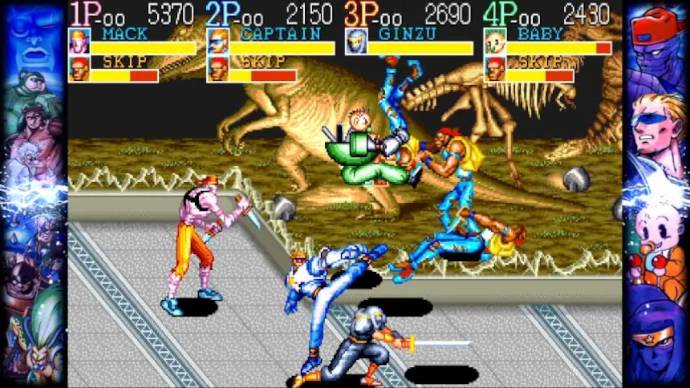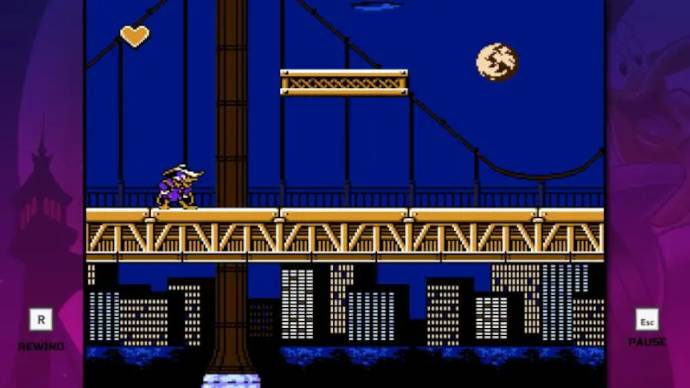 In recent years, game publishers have started releasing retro game collections that thematically bundle many retro games into one package, allowing them to be played on modern consoles.
For example, even if your retro gamer friend doesn't have a Sega Genesis, they can play dozens of classic Sega Genesis games with the Sega Genesis Classics collection.
If this seems like the gift you're going for, check out our article on the best retro games collections for modern consoles.
3. Retro Gaming Console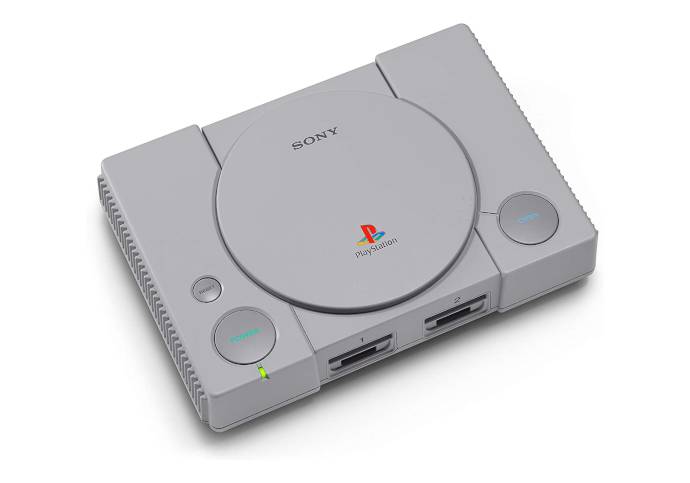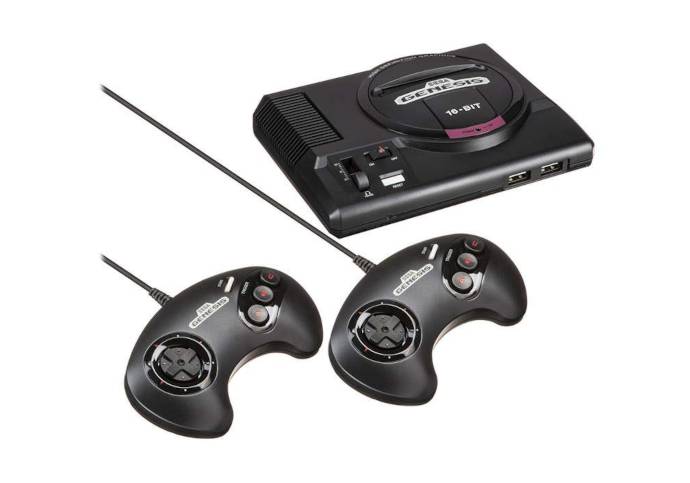 A few years ago, companies began releasing classic editions of older retro gaming consoles, including the NES Classic, SNES Classic, Sega Genesis Mini, TurboGrafx-16 Mini, and more.
These make for great gifts for retro gamers since this is as close as you can get to the retro gaming experience without actually going back in time. If they don't already have one—which they might, so definitely double-check—then they'll love getting one.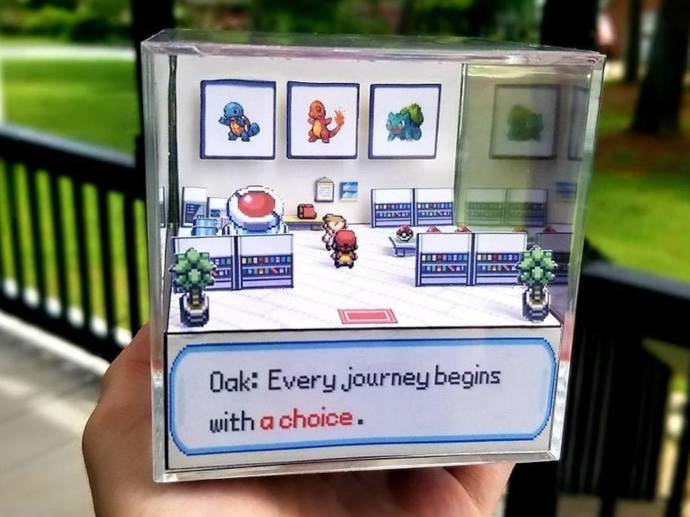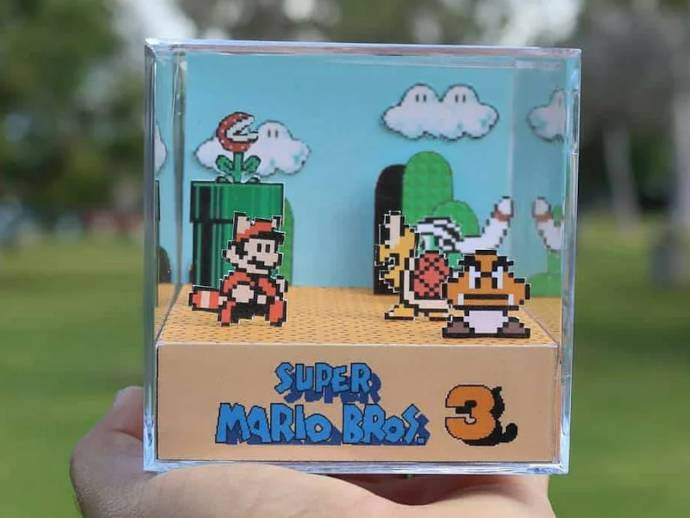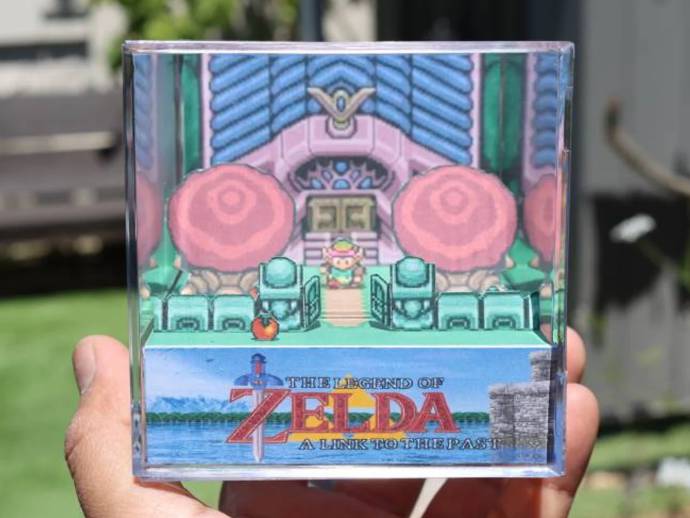 These 3D diorama cubes are so cool! Available in 13 different varieties, each acrylic cube is hand-constructed to replicate scenes from their respective games. The cube is 3.5 inches long on every side, so it's perfect for desks and shelves. See the full list of 3D diorama cubes.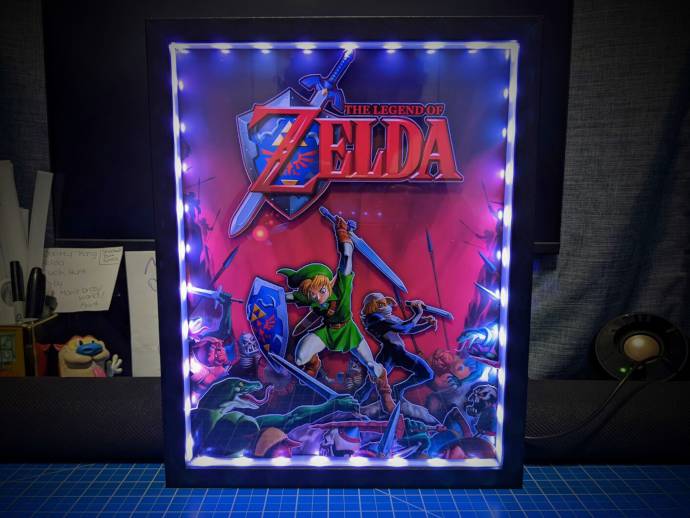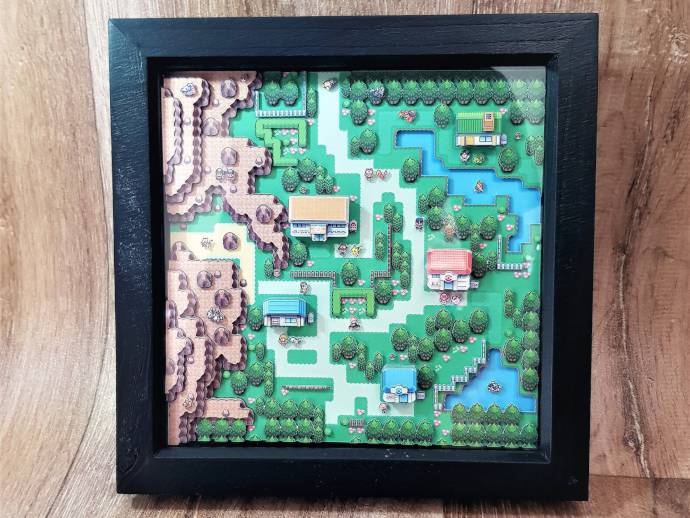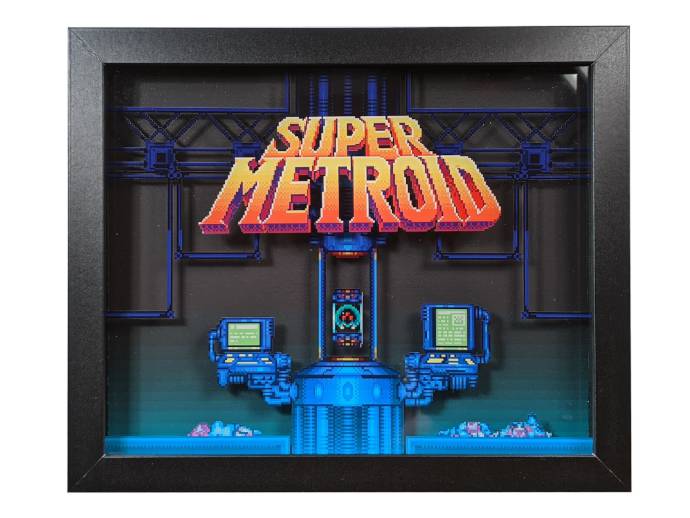 This is, hands down, the ultimate gift for retro gamers. A shadowbox is basically a three-dimensional painting: independent pieces are placed at varying levels to create the illusion of depth, and the whole thing is framed with a glass front.
As light hits the shadowbox from different angles, the pieces cast shadows—hence the name! Some shadowboxes even come with built-in LED lights that elevate the concept further, turning them into full-blown artistic masterpieces.
They're pricy but worth every single dollar. If you really want your gift to blow a retro gamer away, shadowboxes are the best.
Short on Time? More Gift Ideas!
Retro gaming geeks love all the things that spark feelings of nostalgia, and these gifts definitely do that. Even a quirky little trinket, no matter how insignificant it may seem, can bring back a flood of memories.
But what if you need a gift very soon?
You could buy one of the above right away and hope it reaches you in time, or you could opt for one of our many digital gift ideas for geeks. These are instant so they're perfect as last-minute gifts!