Remember when mobile gaming used to be nothing more than Angry Birds, Candy Crush, and FarmVille? Back then, mobile game RPGs were the stuff of dreams—phones weren't powerful enough for that yet.
But the mobile gaming landscape has changed a lot since then, especially in the last five years. Modern mobile devices can compete with modest computers, allowing for the kinds of graphics and gameplay we expect in an RPG adventure.
If you've been away from mobile games for a while, you'll be surprised by some of the amazing RPGs you can play on phones now. Some of them are even available for free!
Without further ado, here are the best mobile game RPGs you should seriously check out if you haven't yet! And most of them are available on both Android and iPhone.
11. Exiled Kingdoms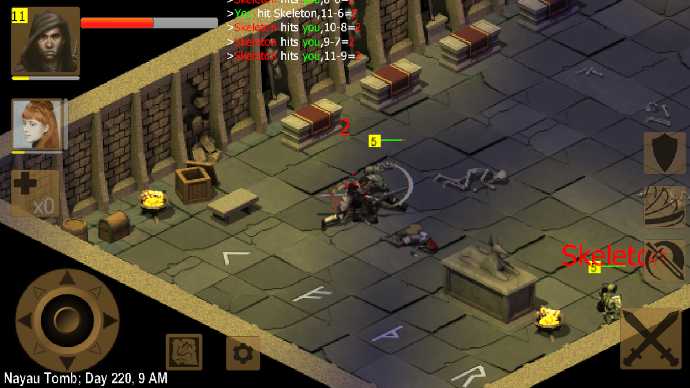 Exiled Kingdoms may not look like the prettiest game, but I promise the gameplay makes up for it. This is a classic RPG adventure in the best sense: hundreds of NPCs, unique dialogue paths, and an expansive world that you actually need to explore. No hand-holding!
The free version of Exiled Kingdoms allows you to play as Warrior or Rogue with around 30 hours of gameplay. A single in-app purchase unlocks the full game: Cleric and Mage classes, 5x more areas, 3x more quests, and enough content for 120 hours of gameplay.
10. Epic Conquest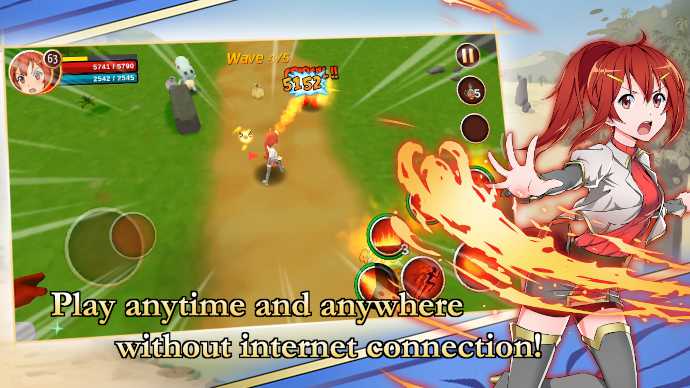 Epic Conquest is a hack-and-slash RPG adventure with a dialogue system that's inspired by the best visual novel games. If you like anime aesthetics and fantasy-romance stories, this one's for you.
In addition to the action-oriented combat and the captivating narrative, you'll be able to choose between 4 playable characters, customize with all kinds of gear and skill masteries, and change outfit appearances.
9. Oceanhorn 2: Knights of the Lost Realm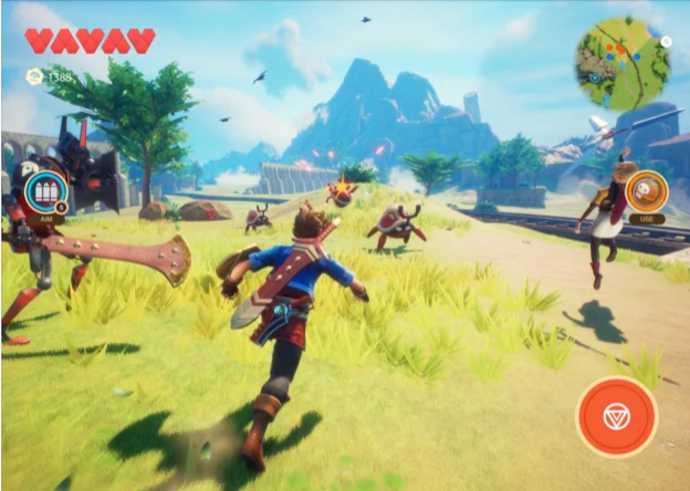 Oceanhorn 2: Knights of the Lost Realm is an action-oriented RPG that's heavily inspired by The Legend of Zelda: Breath of the Wild. You can see plenty of similarities with just a single screenshot.
With plenty of interesting puzzles to solve, mysterious dungeons to explore, big bad bosses to defeat, side quests to discover, all over the span of 20+ hours of gameplay, Oceanhorn 2 is an essential mobile game RPG for any iPhone gamer.
8. Sorcery! 3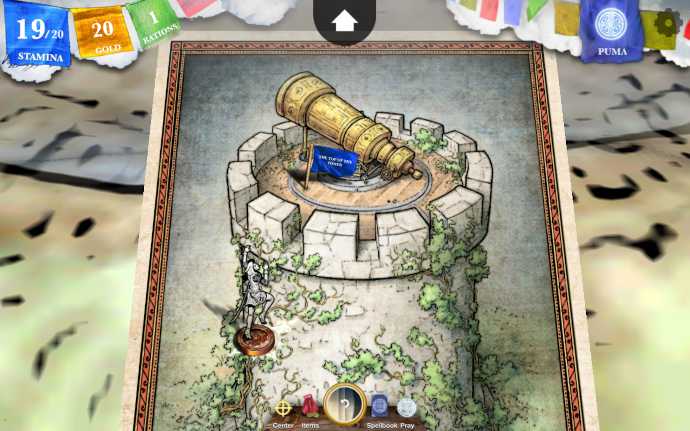 Sorcery! 3 is the most solid release in the Sorcery! line of mobile games. No prior experience with other Sorcery! games is necessary to play this, but you can load your data from Sorcery! 2 if you want.
This fantasy RPG adventure takes you across time, allowing you to use time beacons to jump between the past and present. Your thousands of actions are remembered and impact the world at large. Sorcery! 3 is an interactive gamebook experience like no other.
7. Questland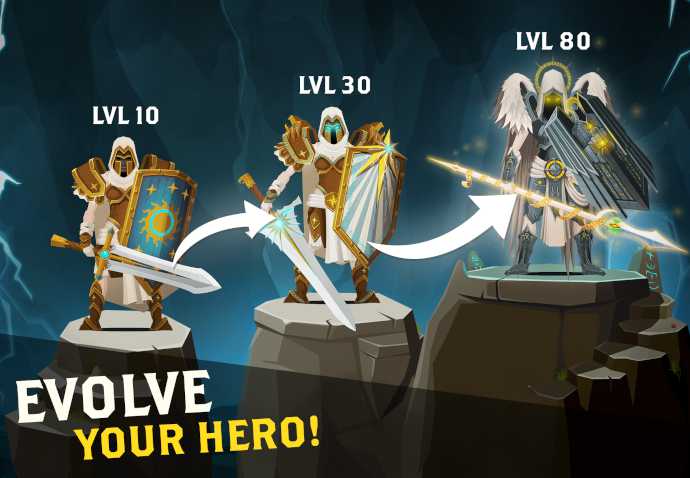 Questland is a fun twist on mobile game RPGs in that it's more of an RPG hero simulator. Build up your character, collect epic loot, discover magical artifacts, and advance through the main storyline as well as side quest events.
Beyond the single-player campaign, Questland also has a PVP arena where you can challenge other players and climb the leaderboard. You can also join guilds and participate in guild boss battles. It's a fun RPG-esque experience that's perfect on mobile devices.
6. 9th Dawn III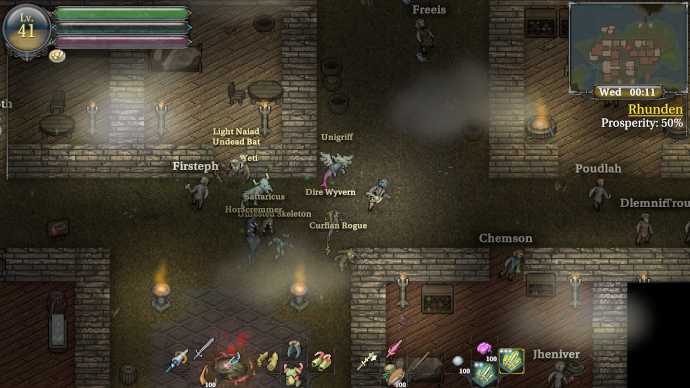 9th Dawn III is a large open-world RPG with a basic plot that keeps pulling you into new areas to fight new monsters and find new gear and find new spells. With hundreds of creatures and thousands of items, there's a lot of variety to explore.
In addition to all the interesting locations and side quests that you'll encounter along the open-world journey, 9th Dawn III even has an in-world card game that involves collectable cards you'll find. It's definitely worth buying for any fan of classic CRPGs.
5. Ticket to Earth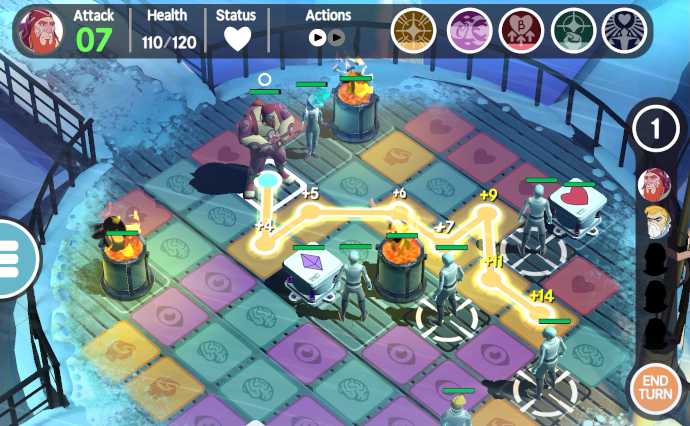 Ticket to Earth is a lovely RPG with an original puzzle-based tactical combat system. Played like most grid-oriented tactical RPGs, Ticket to Earth twists things with elemental tiles that you collect to power up your special abilities.
While the game isn't free, it's extremely affordable and worth the price. There are over 120 missions that'll provide many hours of fun, and the sci-fi narrative is icing on the cake. You won't find another mobile game RPG experience like this one.
4. Postknight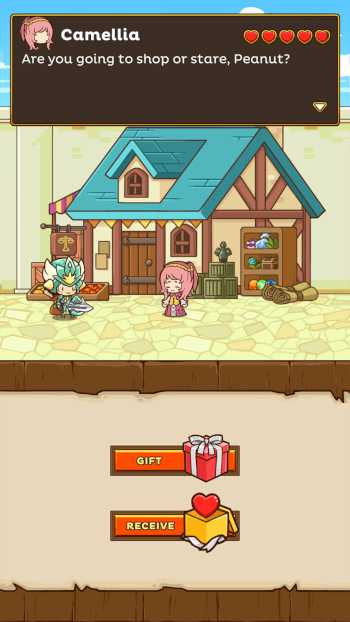 Postknight is an adorable mobile RPG that distills the RPG experience into bite-sized chunks. You're a Postknight who's tasked to complete dangerous deliveries—and the weapons, armor, and skills you gain along the way will help you become a better Postknight.
This lightweight mobile RPG can be played in short bursts, while on-the-go, and never drags on with long battles that demand extended attention. It's quick, fun, and perfect for hypercasual fans.
3. Another Eden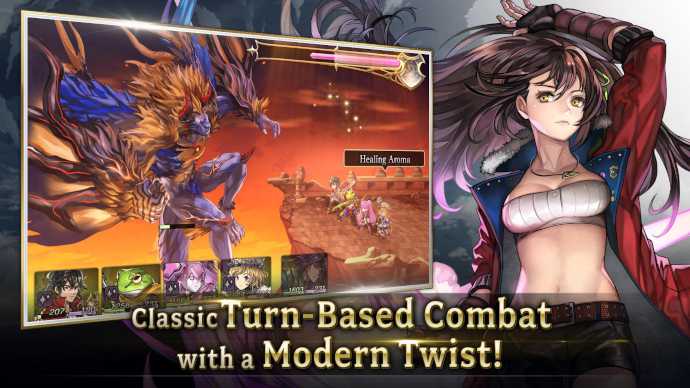 From the writer who gave us classic RPGs like Chrono Trigger and Xenogears comes Another Eden, a mobile RPG game that brings a new epic adventure to phones and tablets.
This modern take on classic JRPGs is perfect for anyone who's been yearning for a retro RPG experience in modern wrappings. Another Eden's story will take you through Antiquity, Present, and Future with its mind-bending story of immense scale.
2. Genshin Impact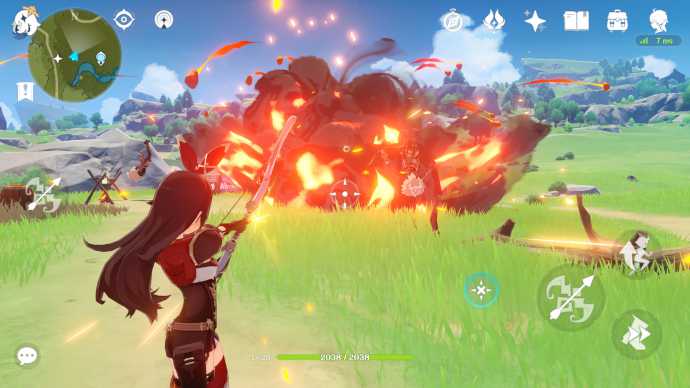 Genshin Impact blew up in popularity soon after its release in September 2020, and for good reason: it takes the action-adventure RPG greatness that's common on consoles and brings it directly to your phone. And it's free to play!
Go deep with Genshin Impact's elemental combat system, drink in the beautiful graphics and animations, lose yourself in the epic-scale story, and be enthralled by the well-executed voice acting—you'll feel like you're playing an interactive 3D anime.
1. Eternium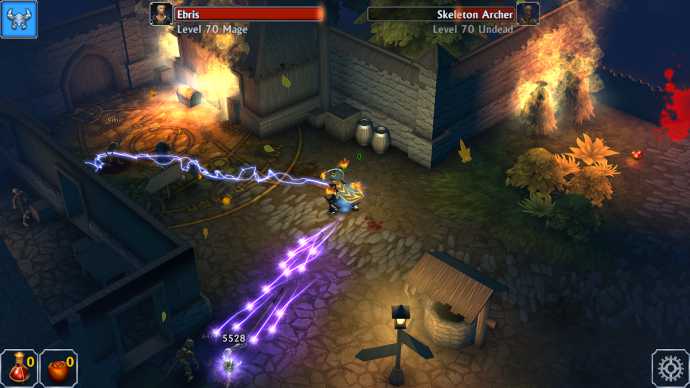 Eternium is an excellent and polished mobile RPG game that's heavy on action, packed with dungeon crawling excitement, and complete with an innovative swipe-to-cast magic system.
One of my favorite aspects is that Eternium can be played even without any Wi-Fi access, as long as you download the content beforehand. Even better is the fact that there are no ads and minimal in-app purchases that are completely optional.
Once you complete the main story, you can keep playing indefinitely with Eternium's randomly generated levels in Trials of Valor mode. It has tons of replayability to keep you hooked, making it the best mobile game RPG I've seen thus far.