The default path designs that come with Animal Crossing: New Horizons just aren't enough. There's only so much you can do with the nine generic paths offered in the Nook Stop.
If you want to spruce up your island even more, you can add some fan-made path patterns into the mix. Fans make custom paths with love, adding in a surprising amount of detail, and getting creative with their designs.
We've handpicked some of the most beautiful fan-made custom paths from the web, all of which you can download directly into your game.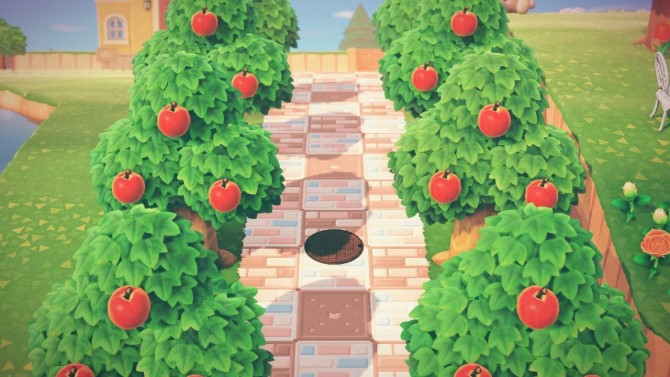 Creator ID: MA-0792-0805-1685
For a brick walkway with a pop of color, try this pastel brick path. The designer has included three color variants: white, pink, and brown. Whether you combine each color variant or use them separately, this path can instantly brighten up your island.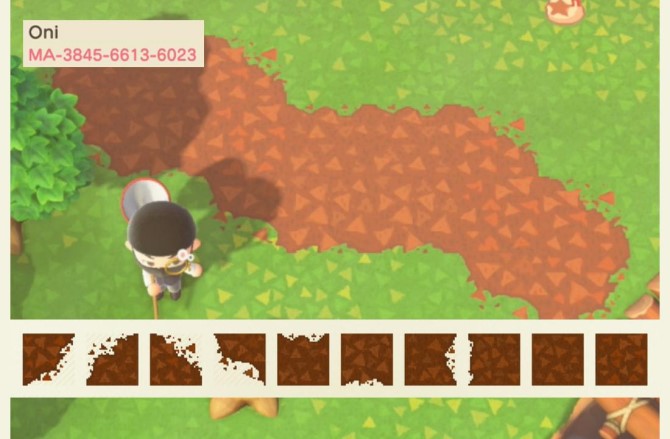 Creator ID: MA-3845-6613-6023
A dirt path design is simple, but necessary. The above design incorporates the same triangular pattern found in the grass, which makes it seem like this pattern actually came with the game. You can use this path in campgrounds, gardens, or to create a natural path through a forest.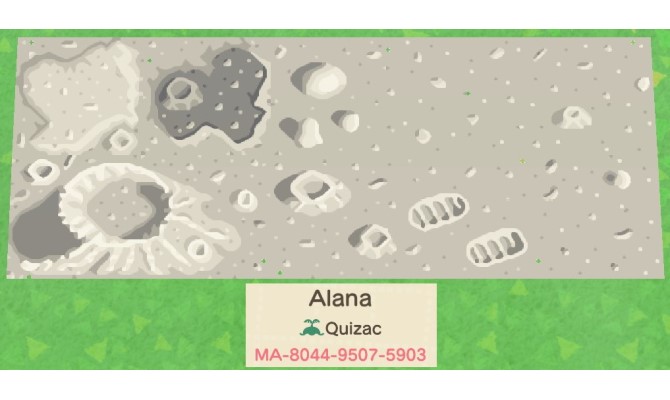 Creator ID: MA-8044-9507-5903
Who says you can't have an island in outer space? This moon surface path can give your island an otherworldly look—the craters, small divets, and astronaut footprints make this design even more noteworthy.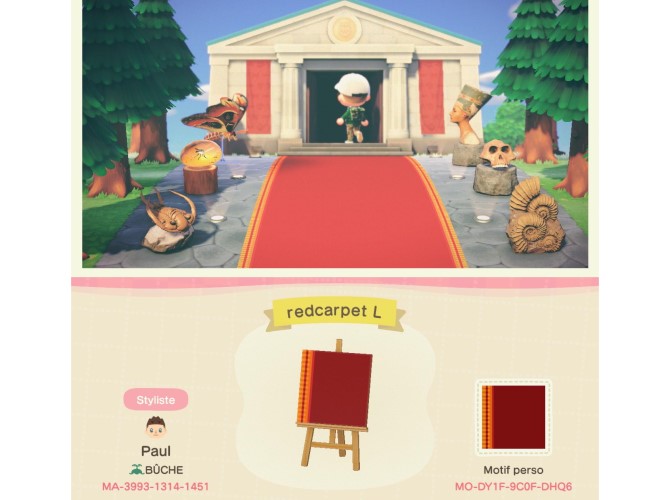 Creator ID: MA-3993-1314-1451
Get ready to roll out the red carpet! Place this eye-catching path in any area that deserves some extra attention, and your island will start turning heads.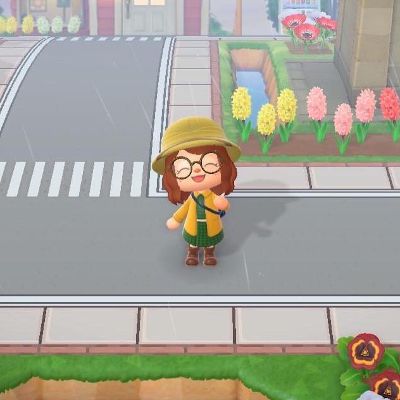 Creator ID: MA-5942-5804-6646
This street path's simple, clean design will instantly transform your island from an overgrown oasis to a budding metropolis. As a bonus, the designer also includes a crosswalk and sidewalk.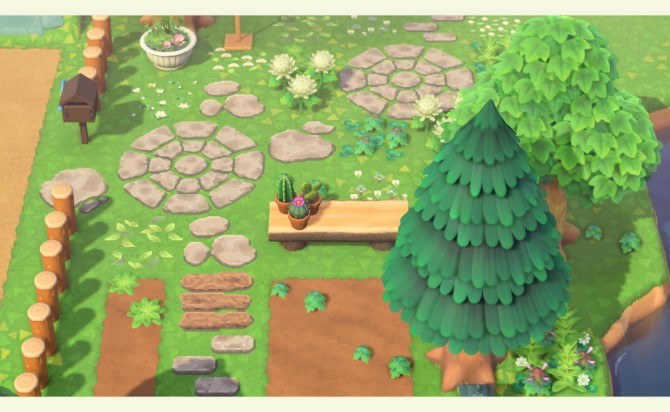 Creator ID: MA-5116-9644-5826
If you're sick of building linear walkways, you should try incorporating circular paths. Browse this player's collection of designs, and you'll find everything you need to make an artistic path outfitted with large circular stones, small stepping stones, gray bricks, and wood planks.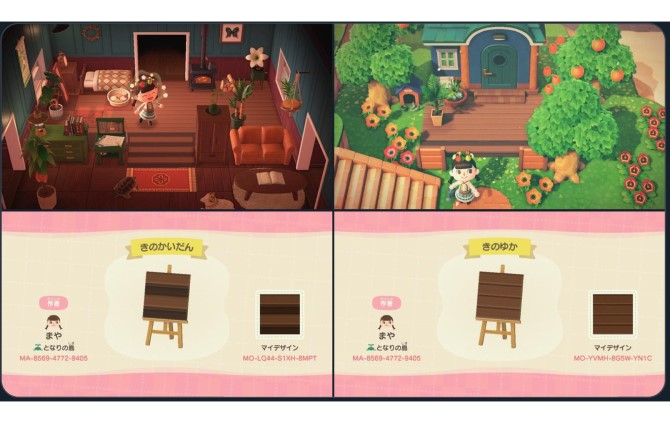 Creator ID: MA-8569-4772-9405
Buildable decks and stairs are just some of the features that Nintendo needs to add to New Horizons. Fortunately, some talented players (like the one above) have taken matters into their own hands. This path mimics an actual platform with stairs leading up to it, even though it's just a 2D design.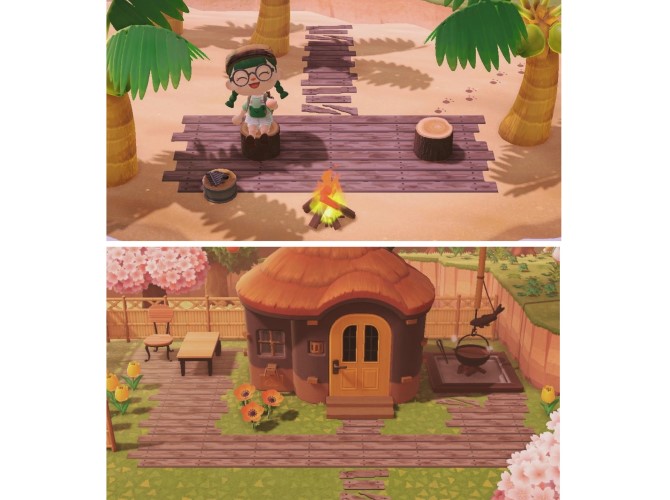 Creator ID: MA-6352-6078-6250
These wooden planks scream "island life." Whether you place them around your house or at the beach, these imperfect planks will make you feel carefree.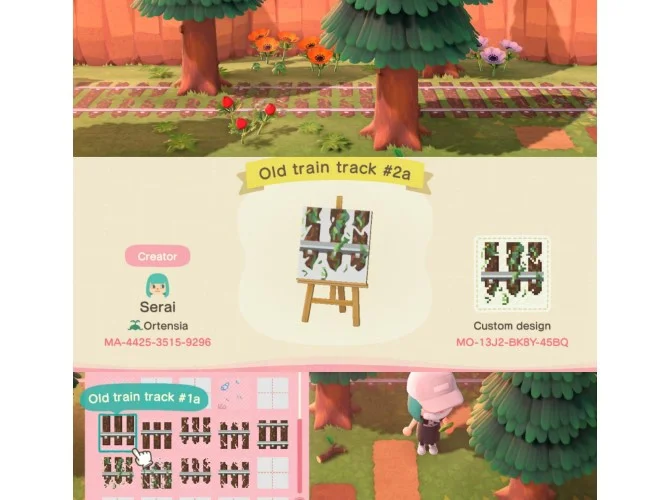 Creator ID: MA-4425-3515-9296
Having an abandoned train track around your island can definitely give it some character. These grass-covered tracks just might be the path you need to fill up the empty space on the outskirts of your island.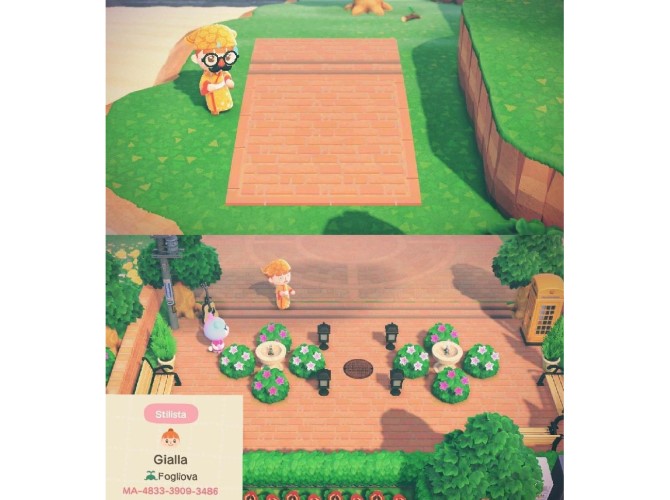 Creator ID: MA-4833-3909-3486
New Horizons prevents you from putting any furniture on the plaza, so why not expand the plaza instead? This plaza pattern is designed to match the real plaza, allowing you to add a beautiful extension that you can actually decorate.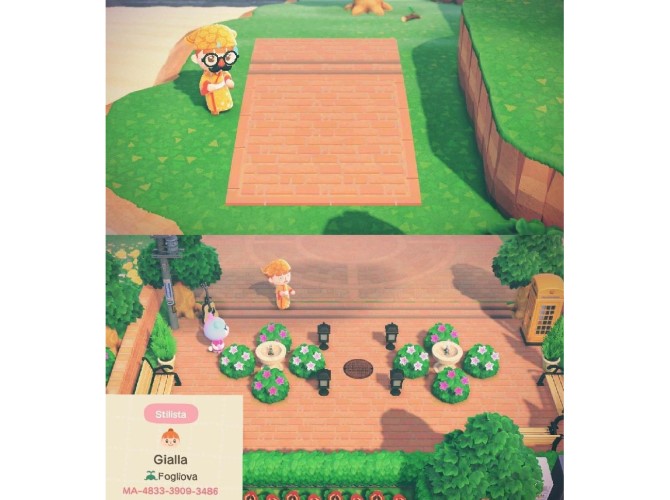 Creator ID: MA-4471-1720-0257
These stepping stones blend in seamlessly in any garden or wooded area. It gives off a fairytale vibe that'll make your island look magical.
More Animal Crossing Tips
Walkways are just a small aspect of your island, but giving them a unique look can make a huge difference on your island. Changing up your paths with the above designs (or some of your own) is a great place to start bettering your island design.