By now, you've probably seen some amazing Animal Crossing: New Horizons islands floating around the web.
If your island looks plain in comparison, don't feel discouraged. With a little hard work and attention to detail, you can create an island paradise.
Ready to start perfecting your island? These Animal Crossing: New Horizons decorating tips will bring your island to the next level!
1. Have a Vision
Before you start decorating and terraforming your island, you'll need a vision. Ask yourself, "What type of island do I want to have?" Do you want to create a miniature city, mountainous retreat, or a beachy paradise? The options are literally endless.
Once you determine a theme (or themes) for your island, you can start beautifying the landscape.
2. Look for Inspiration Online
In case you need some inspiration for your island, you'll find a ton of pictures and videos all over the internet. Players who have perfected their island have posted pictures online for the world to see.
Remember that you don't have to achieve the level of perfection that these players have reached—their islands should just serve as inspiration for the type of island you want to create.
If you have no idea what you want your island to look like, head to r/AnimalCrossing, r/HorizonDesigns, or simply search for amazing island tours on YouTube.
3. Fill Your Island With Trees and Flowers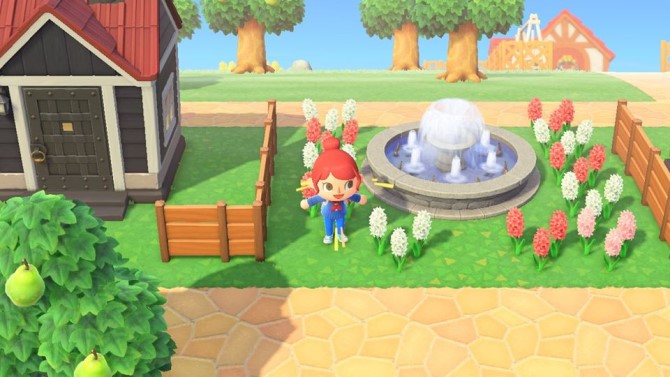 Trees and flowers instantly beautify your island's environment. And it's not just for feminine players—the right combination of flowers and trees can be the perfect touch for masculine islands too.
Planting a variety of greenery around your island fills in any extra space that isn't occupied by water, outdoor furniture, or buildings. Having some flora makes your island look much more complete.
4. Terraform Tactfully
When done right, terraforming can really make your island unique. You can create some amazing designs by carefully chipping away at mountains or digging up rivers with a particular shape or pattern in mind.
For some crazy terraforming ideas, check out the island in the above video. You can also find plenty of other examples by searching YouTube for "animal crossing terraforming"!
5. Splurge on Inclines
Inclines not only help you get up and down cliffs without having to take out your ladder, but they also add character to your island. Building an incline that leads up to a building, park, or plaza, adds a beautiful accent to that area.
You probably already know how expensive inclines are, so make sure you learn how to make bells fast. Just remember to choose an incline that matches the theme of your island before you dig yourself into debt!
6. Consider Moving Houses and Buildings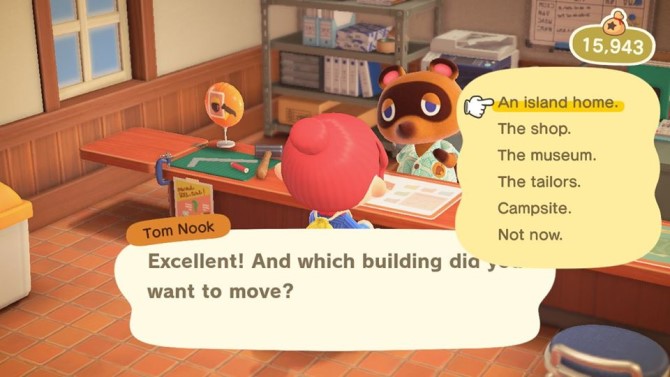 When you first started the game, you probably had no vision for your island. If you were as disorganized as I was when I first started, you likely placed your villagers' home in random spots and didn't put much thought into the placement of Tom Nook's shop.
New Horizons allows you to easily move buildings and homes by talking to Tom Nook, but it'll (unfortunately) cost you 50,000 bells.
Moving your own house "only" costs 30,000 bells, but that's still very costly. However, spending the bells might be worth it in order to better organize your island.
7. Give Your Villagers a Backyard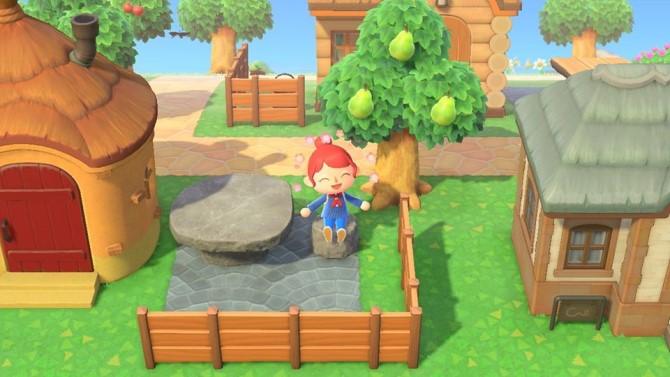 If you haven't already, consider adding a small patio to your villagers' homes. This adds more personality to your island, and makes it look a lot less deserted.
Lay down a path on the side, back, or front of a villager's house, and add the outdoor furniture of your choice.
8. Create Public Spaces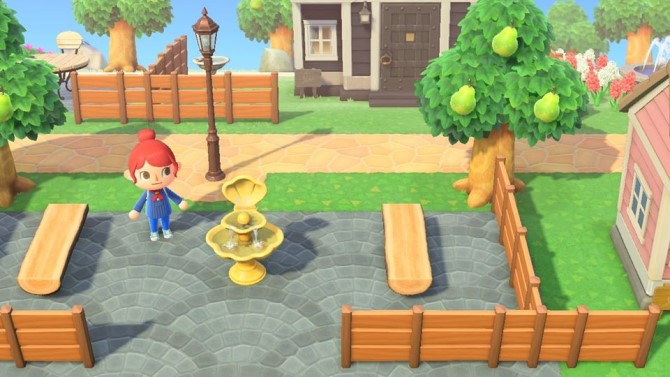 Real-life towns have plenty of public spaces like parks, gardens, orchards, farms, and amusement parks, so why can't your island have that too? You can make your island look even more realistic by incorporating these elements into your village.
After you set aside certain areas to build recreational spaces, you'll need to add some trees, plants, or outdoor furniture. You'll find all the outdoor furniture you need in the Nook Miles catalog, or you can opt to craft it from scratch.
9. Find the Right Paths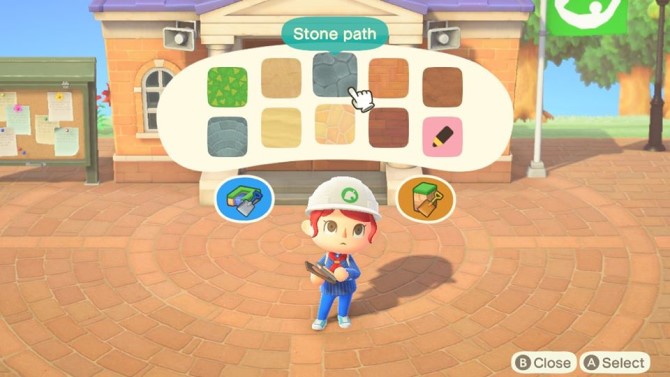 Building paths around your entire island makes it look clean and organized. Once you unlock all the paths in the game, you can choose from brick, stone, arched tile, dark dirt, sand, terra-cotta, or wooden paths.
Feel free to use multiple paths on your island. For example, you can use stone for a patio, dark dirt for forest paths, and brick for your main walkways.
If none of these patterns suit your town, you can always search the web for custom path designs made by other players—r/ACQR on Reddit has a great collection of custom paths that you can add to your game via QR codes. You can also design your own paths if you're feeling creative.
10. Don't Forget Fences and Shrubs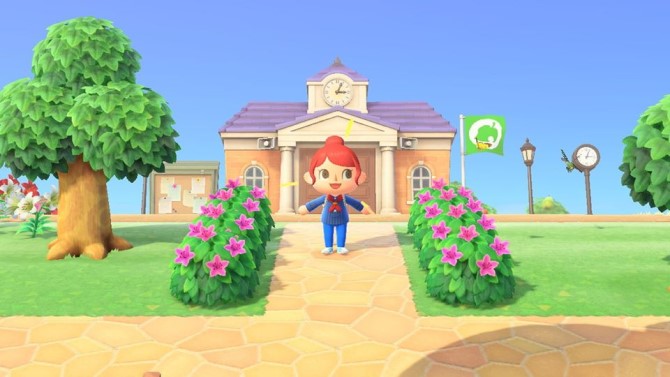 Fences and shrubs tie your island together. When it comes to deciding which type of border to use, you should always take your surroundings into account.
Different fence types frequently rotate in the Nook Miles shop, so you'll want to keep checking back to find a fence that matches your island. As for shrubs, you can buy different types from Leif, the traveling sloth merchant.
Build Your Dream Island Now!
Once your island starts coming together, you'll get to admire all of the hard work you put into decorating. The end result is always worth it. Need more unique DIY recipes to decorate your island with? See our mini-guide to unlocking DIY recipes: