So you have a Nintendo Switch and you want to make it better? These accessories will provide huge improvements to your beloved console without breaking the bank!
11. Charging Dock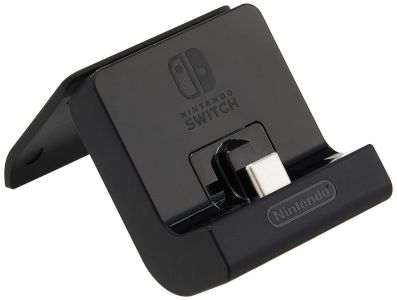 Nintendo's decision to put the charging port on the bottom of the Switch makes sense when you consider that you need to dock it to use the console in TV mode, but it's annoying if you want to charge it and play in kickstand mode at the same time.
Thankfully, you can get the official Adjustable Charging Stand for Nintendo Switch for pretty cheap. With it, you'll be able to charge your switch while you keep playing it. It's a simple accessory that makes charging and playing the Switch a lot easier.
10. Power Bank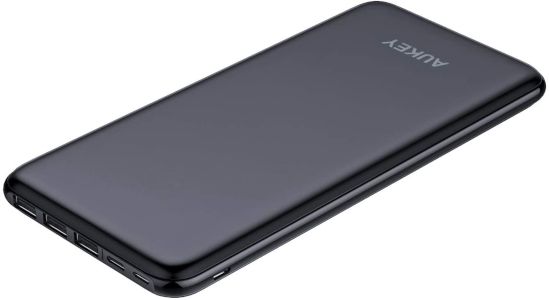 Sick of your Switch dying because the battery life only lasts a few hours? Snag yourself a USB-C power bank as a battery backup and keep your console running for hours on end without a problem.
You can get one by AUKEY that comes with 20000mAh, which is more than enough to keep the Switch running for a long time.
9. Wired Internet Adapter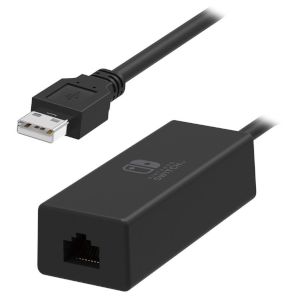 If you play a lot of Switch at home and you feel like your Wi-Fi isn't up to snuff, then you can snag a wired adapter from HORI. With it, you'll use the USB port on the Switch as an Ethernet port, which could give you a little bit more speed for online games!
8. Large microSD Card
Sadly, the Nintendo Switch just doesn't come with enough storage to reliably download digital games.
But it does come with a microSD port that'll let you expand the amount of storage relatively inexpensively. In fact, you can get a SanDisk microSD card with 128GB on Amazon for less than $20.
7. Enhanced D-Pad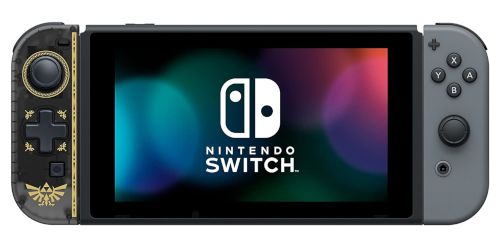 If you play a lot of games that require the d-pad (like fighting games), you've probably realized that you don't love the one that comes with the Switch.
Thankfully, HORI—a company known for making quality gaming accessories—offers a nice rubbery d-pad replacement!
6. Bluetooth Adapter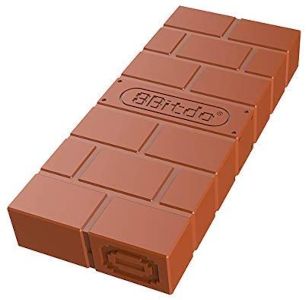 If you don't want to purchase a Pro Controller for your Nintendo Switch and you own an Xbox One S, Xbox One X, or PS4, you can actually use those controllers if you snag a Bluetooth adapter.
With it, you'll be able to connect just about any Bluetooth controller to your Switch!
5. Screen Protector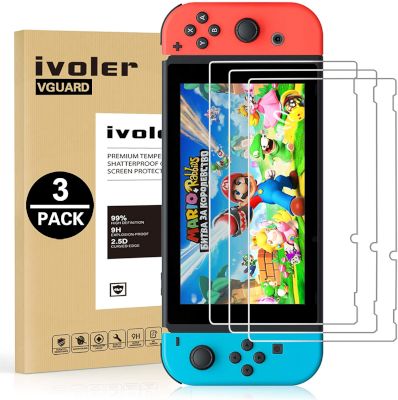 This is another accessory that seems like a no-brainer, but it's shocking how many people don't protect the screen of their Switch.
If you use the console in portable mode frequently, you need to make sure your screen is protected. You can get a three-pack of tempered glass protectors on Amazon without spending much.
4. Joy-Con Grips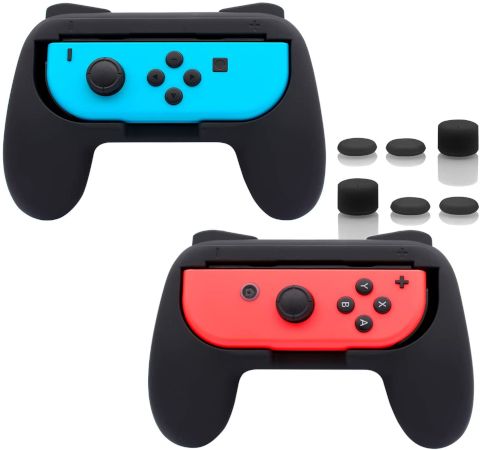 Playing with the sideways Joy-Cons is no fun. The controllers are small, and the shape doesn't feel great in your hands.
Thankfully, you can easily make the experience of using them more enjoyable with some Joy-Con grips. There's an affordable set with an almost perfect score on Amazon, which is a steal!
3. USB-C Cables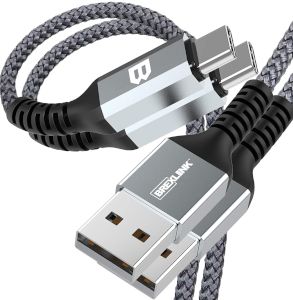 Keeping your Nintendo Switch charged is a great (and pretty obvious) way to enhance your Switch experience.
While the console comes with a charger, having extras close at hand is the perfect way to keep your console up and running at all times. You can get a super highly reviewed USB Type C cable on Amazon for around $10.
2. Carrying Case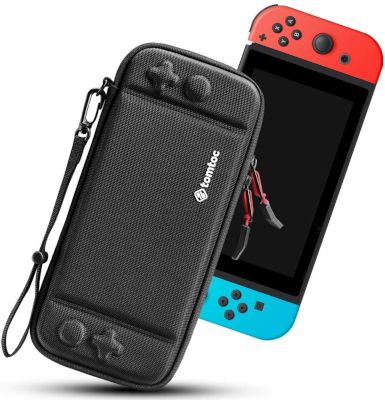 When you're on the go, you want to keep your Switch protected. Chances are that you also want to be able to carry some cartridges, cables, and other stuff with you.
That's where a travel case will come into play. Amazon has a well-reviewed case from its AmazonBasics brand, but we prefer the ultra-slim hard shell by tomtoc!
1. HyperX ChargePlay Clutch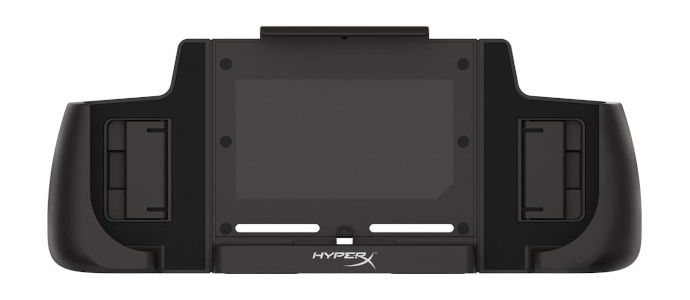 The ChargePlay Clutch by HyperX is an incredible accessory—a must-buy for anyone who frequently plays the Nintendo Switch in handheld mode.
Not only does it have a built-in battery that extends playtime by up to 5 hours, but it provides a much more comfortable grip for longer play sessions, plus it can separate into a Joy-Con case and a display holder with a wide and robust kickstand.