Since the success of the first LEGO Movie, space-based LEGO toys have slowly been moving back into prominence.
Separate from the LEGO: Star Wars toys that are so prominent, the current generation of space LEGO spans realistic NASA tie-ins and LEGO City's tentative steps into space exploration.
Suit up your minifigs and prepare for strange new worlds with these unique LEGO space sets for all ages.
1. LEGO Movie Benny's Spaceship, Spaceship, SPACESHIP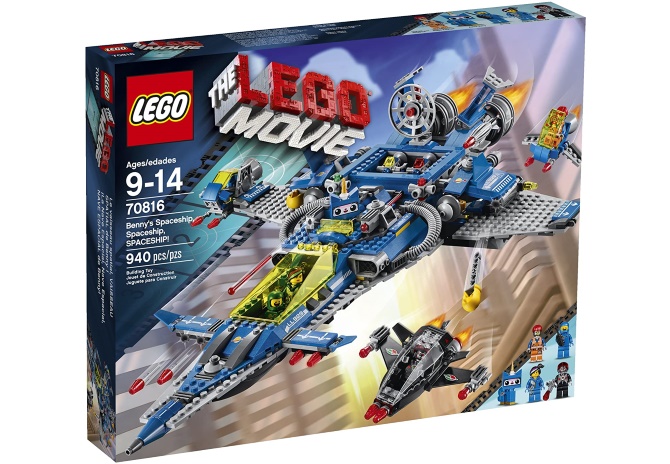 Inspired by the "classic" space era of 1978-1987, Benny's "SPACESHIP!!!" is based on the craft built in The LEGO Movie. Featuring Benny, Emmet, Wildstyle, and Astro Kitty, the craft features extendable wings and firing rockets and blasters.
Inside, there is a control room, and each wing features a detachable mini craft. This is the ultimate love letter to the 1980s space playsets, and increasingly rare, so buy this 940-piece kit soon.
2. LEGO City Mars Research Shuttle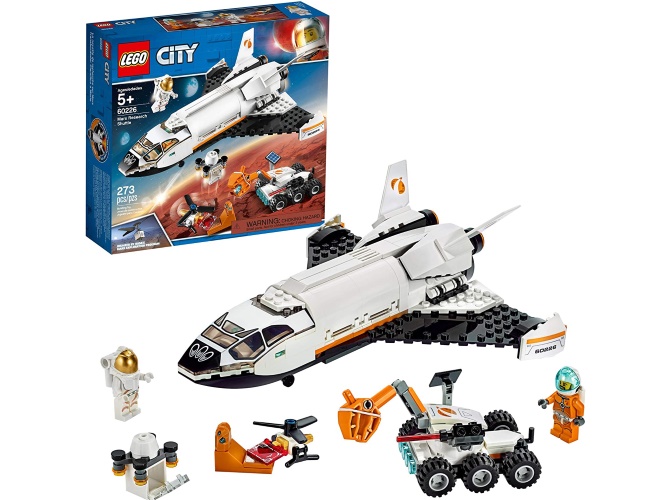 A "top STEM toy for boys and girls" this 273-piece playset combines the realism of post-NASA exploration with fantasy elements. So, there's a great space shuttle, an opening cargo bay, and two astronaut minifigs.
Accompanying these are a sci-fi Mars Rover with a geode grabber, a storage drone, and a "Helidrone". This is a great space kit for younger builders and packs hours of fun into a relatively small box.
3. LEGO City Space Deep Space Rocket and Launch Control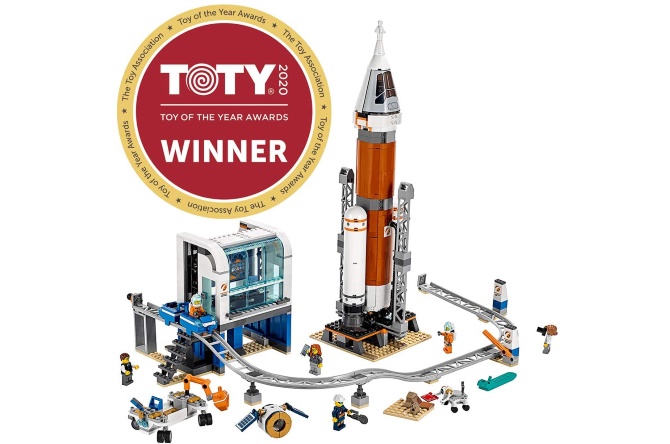 Combining two classic staples of 1980s LEGO—space and rail—this is an awesome build with a 16-inch high rocket. That alone is enough to recommend this 837-piece 2020 Toy of the Year winner, which also features a control center, six minifigs, and a "monorail".
The legend "Inspired by NASA's Space launch System" and the relationship between this kit and the Apollo program is clear.
4. LEGO Ideas NASA Apollo Saturn V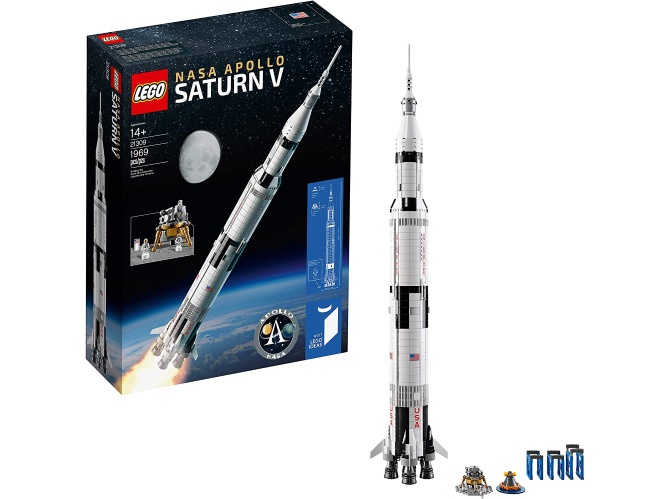 If you're looking for something more authentic, however, this NASA Apollo Saturn V build should be in your orbit. Built to 1:110 scale, the 39-inch high rocket features support struts and is in five detachable parts.
The three rocket sections detach from the Lunar rocket, which carries the Lunar lander to its destination. Two "nanofigures" (smaller than the classic minifigs) are also included, along with a splashdown "return to Earth" rocket.
Perhaps the best thing about this build, however, is the piece count: 1,969, celebrating the year of the first Moon landing.
5. LEGO Creator Expert NASA Apollo 11 Lunar Lander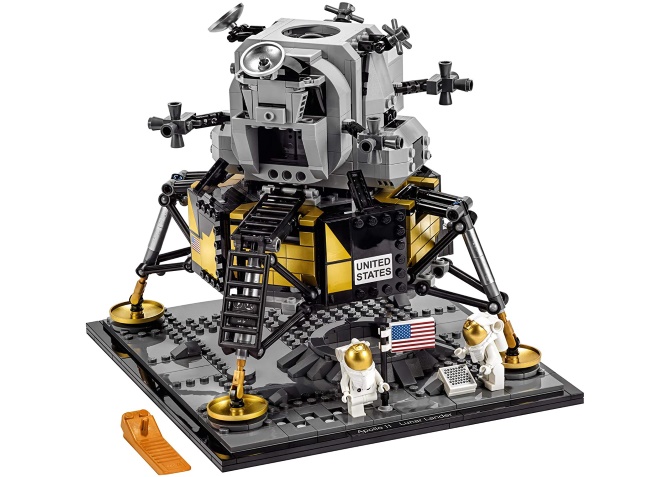 If building the legendary rocket out of LEGO bricks wasn't enough, this stunning kit brings achievement of the Eagle Lunar Lander into focus.
With two astronaut minifigures in NASA-detailed spacesuits, this 50th anniversary kit has 1,087 pieces. Hidden inside are various elements of the original mission and it comes in three main pieces.
The module splits into two for the ascent and descent stages, along with the lunar surface display base.
6. LEGO Ideas International Space Station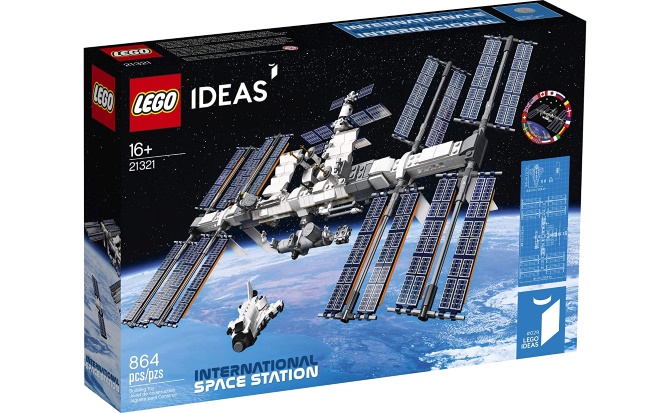 Another stunning NASA-inspired kit is the 864-piece version of the International Space Station. Featuring two astronaut nanofigures, mini space shuttle, and three mini cargo spacecrafts, this is a great conversation piece.
Suitable for office display or as an educational point of reference, this 19-inch long ISS model also includes a stand.
7. LEGO City Space Lunar Space Station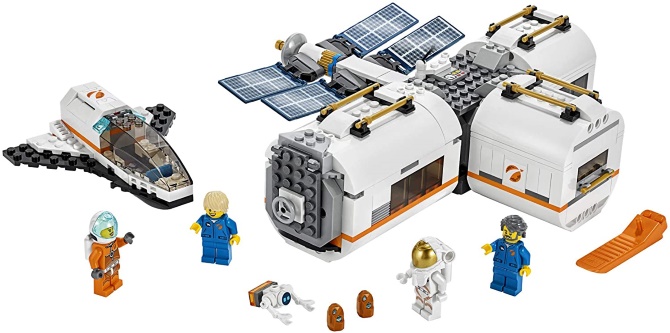 The ISS build is too complicated for most younger LEGO builders, who should instead experience the Lunar Space Station.
Featuring two suited astronaut minifigs and two crew members, this space station also includes a docking shuttle and robot.
Various configurations of the main build can be constructed thanks to the modular design. Modules include a habitation, science, and command units.
8. LEGO City Rocket Assembly & Transport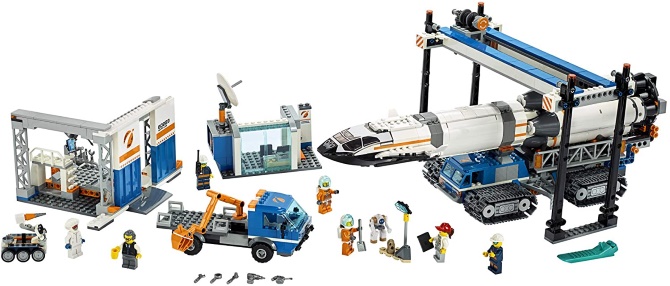 Like the Deep Space Rocket, this playset features a launching NASA-inspired rocket. The difference here, however, is that the three-stage rocket rides on a mobile launcher.
Once in position, the assembly frame pivots up, readying the rocket for launch. Seven minifigs—including two astronauts—accompany the rocket, launcher transport, and command center.
This is a massive LEGO City kit with 1,055 pieces. If you know (big) kids who love space, rockets, and LEGO, this is ideal.
9. LEGO Ideas Women of NASA
Perhaps one of the most significant LEGO kits available, Women of NASA uses 231 bricks to inspire young women.
Featuring the minifig likenesses of Nancy Grace Roman, Margaret Hamilton, Sally Ride and Mae Jemison, each are mounted on their own plinths, highlighting their importance.
Margaret Hamilton has a stack of books representing Apollo Guidance Computer (AGC) onboard flight software source code. Sally Ride and Mae Jemison are accompanied by the Space Shuttle Challenger, while Nancy Grace Roman appears alongside the Hubble Space Telescope.
This kit is a small but important step in highlighting the contribution of women to humankind's journey to the stars.
LEGO Space: The Final Frontier
Everyone with a few pieces of LEGO has made a swooshing rocket at some point.
LEGO's space-based kits have changed with the times. Beyond the classic fantasy of the 80s kits revisited with Benny in the LEGO Movies, the space theme is now an aspirational part of LEGO City.
With private companies exploring space, commemorating NASA's achievements and thrilling children with new rockets heralds an exciting new era.