Are you looking for a fun way to take your escape room addiction to the next level? What if you could get a puzzle box delivered to your home periodically? Not only will you get the joy of solving puzzles, but you'll end up getting some pretty cool stuff!
As it turns out, the escape room craze hasn't missed the subscription box craze, as the two have come together to make some of the most entertaining subscription boxes available.
Sure, you could sign up for a standard Loot Crate box and just cut them open every month, but where's the fun in that? These puzzle-based subscription boxes are way more interesting if you're into that sort of thing!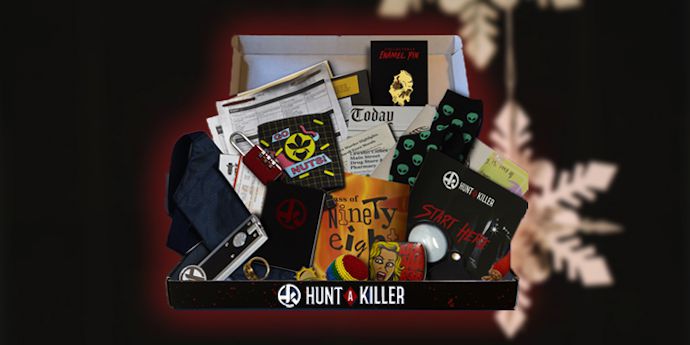 When a private investigator comes to you for help in solving a crime, will you step up to the call? HuntAKiller literally sells itself as an "escape room delivered to your door every month" and it truly lives up to that.
There are several seasons—each season comprising six episodes—that take you through the course of interconnected stories.
Not only will you wrack your brain trying to piece together all the clues, but you'll get sucked into a wonderfully compelling narrative that keeps you on edge for the next box!
Each month, you'll receive a bunch of puzzles that'll lead you to a curious "Find." It promises that you'll be able to explore "world cultures solving puzzles, decoding cryptic messages and discovering underground societies."
Each Find should take one or two hours to solve, so you'll get a decent value each month.
For whatNerd readers: Use code HALFOFF at checkout for 50% OFF your first box!
Escape the Crate really is like getting an escape room delivered to your house. Each crate comes with a different theme. For example, there's a crate themed after The World's Fair, the pyramids, and plenty of others.
When it comes to reviews around the web, this is consistently one of the top-rated options so it's definitely worth signing up for.
This box is actually made by a company called Breakout Games that designs physical escape rooms all around the US.
The company uses its design skills to make a fun subscription box experience. That means you can rely on them knowing how to design fun puzzles. Each box features physical clues that will lead you to the web and back to the real world.
This cool box promises a crate filled with puzzles, evidence, and interviews each month.
Each of the boxes is a standalone mystery, which means you won't need to learn any backstory before jumping in. Some of the puzzles are solvable with just the items in the box, and some require you to go online.
Cosy Killer offers murder mystery intrigue delivered to your door every month.
There are three different games to choose from, with each game consisting of 12 boxes, promising to challenge and entertain anyone who has a love for solving puzzles.
Each box promises vintage memorabilia, coherent storylines, replica items, and keepsakes. By the end of it, you'll be satisfied with yourself—if you can solve it.
Escape Rooms Come to Your Home
Each of these puzzle boxes cost about the same as a single ticket to an escape room, so they're a pretty solid value.
There's just something exciting about getting a surprise delivered to your home each month. And when the surprise is filled with interesting puzzles and codes to solve, it's even better!